Lancaster Bangkok provides an exclusive access executive club lounge, known as Club Lancaster, located on the top floor, boasting spectacular city views. This executive club lounge offers three food and beverage presentations daily, including:
Breakfast is offered from 6am to 10.30am
Afternoon treats are available from 2.30pm to 4.30pm
Evening cocktails are served from 5.30pm to 7.30pm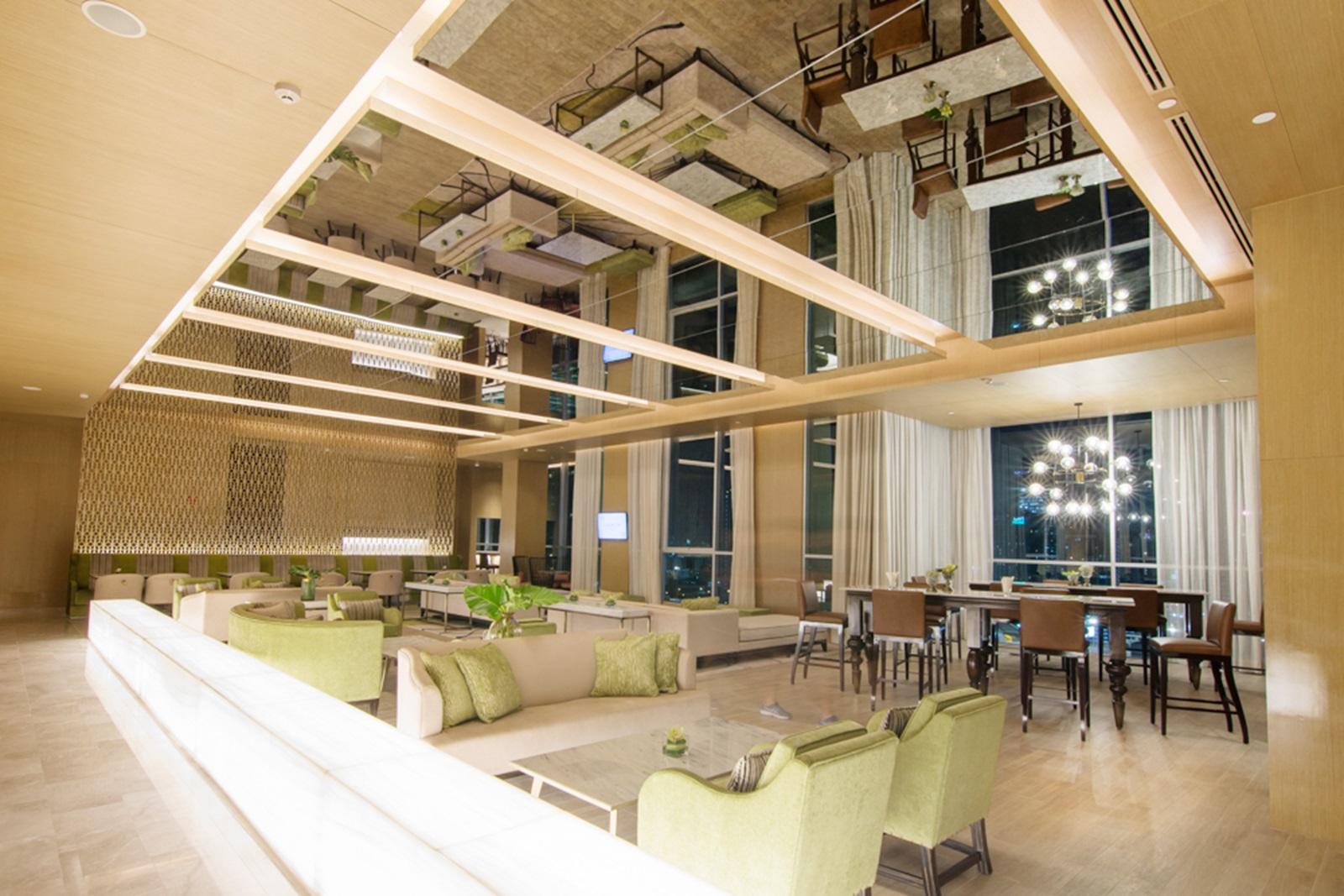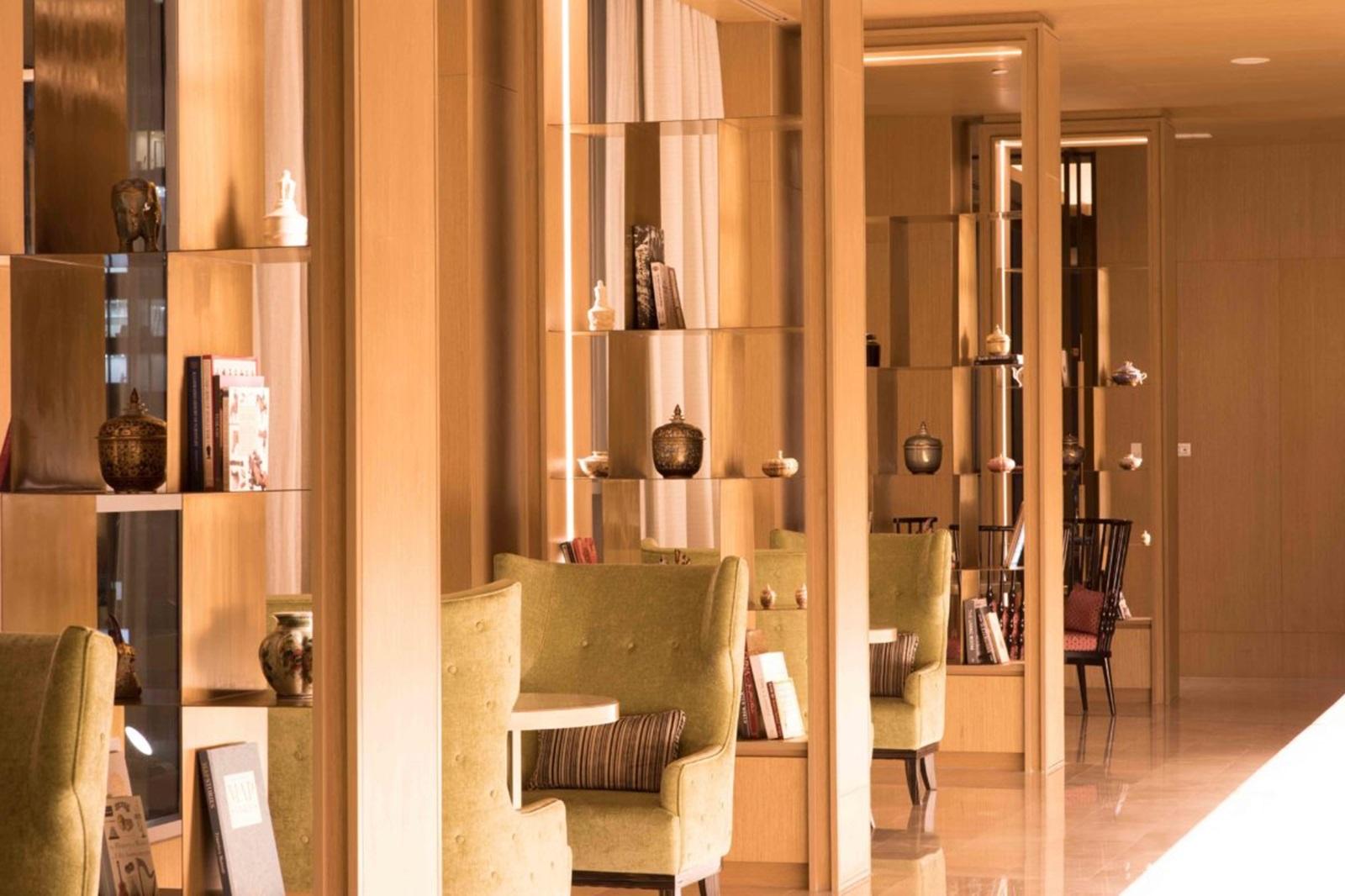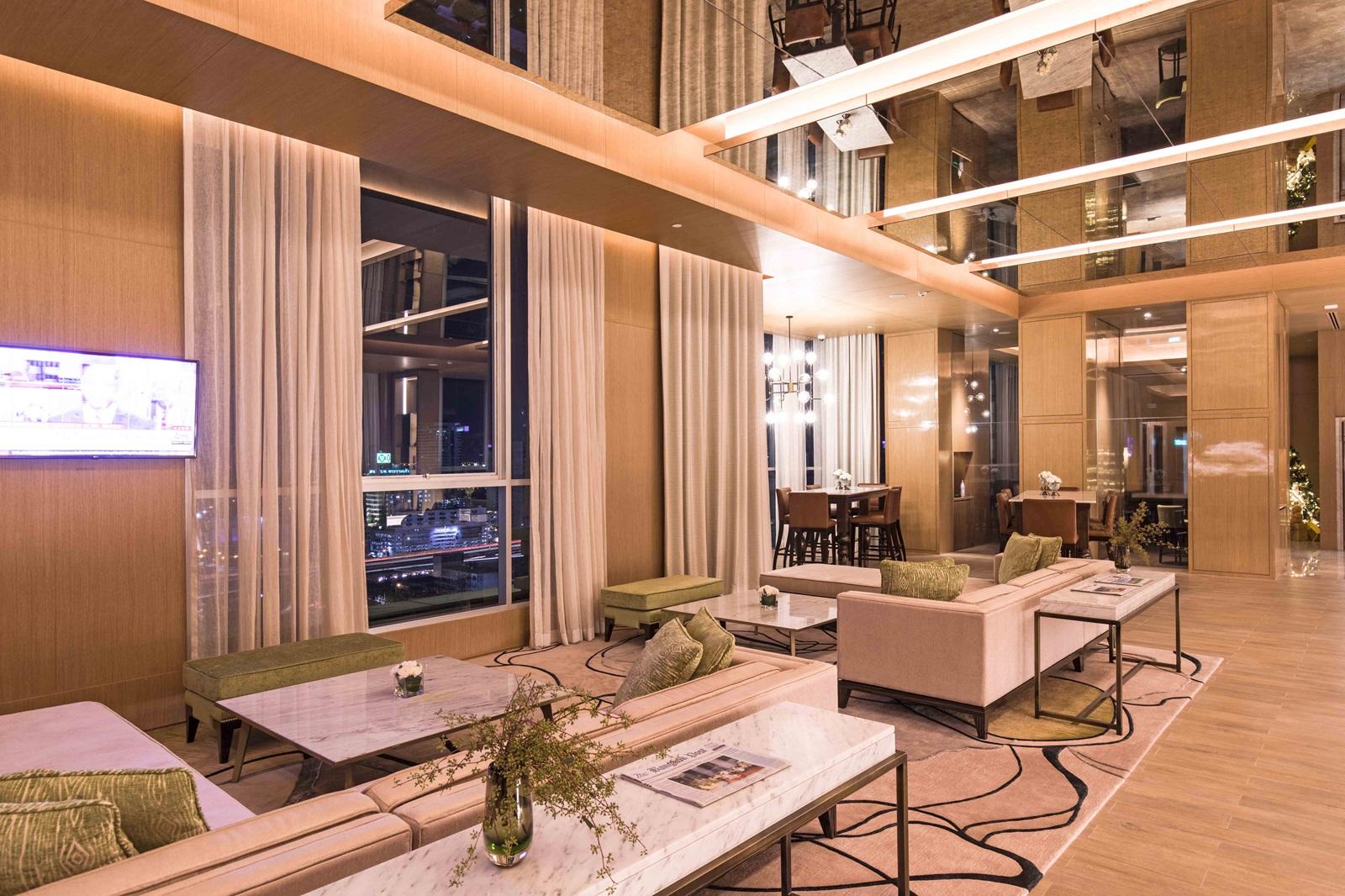 Guests staying in Lancaster Bangkok's club level guest rooms and suites enjoy complimentary and exclusive access to the top floor executive club lounge, where you can enjoy first class guest services.
Personalised Guest Services
The executive club lounge team at Lancaster Bangkok provide their guests with personalised guest services, ensuring you receive an elevated service, starting with when you arrive. Rather than checking in at the hotels ground floor reception desk, you can make your way straight to the executive club lounge for a private checking in experience, complete with welcome drink. You also check out here, making it quick and easy. In addition to this, you can enjoy a complimentary late check out until 3pm, perfect when you have a flight later in the day.
As an executive club lounge guest, you also enjoy complimentary laundry services for two items per person daily, this includes dry cleaning. Business travellers can make use of the executive club lounge meeting room for up to two hours at no charge, subject to availability.
Double Volume Space with Spectacular City Views
This executive club lounge oozes space with it's large double volume design and floor to ceiling windows that capture the panoramic city views. It is a very comfortable executive club lounge offering semi-private seating for discreet discussions to a comfortable lounge with sofas and chairs, where you can relax after a day of exploring the sights or check on your emails using the super fast wireless internet.
The meeting room in the executive club lounge is available if you need to meet with a client or hold a quick meeting before an important presentation. The meeting room can accommodate ten people and offers panoramic views. The executive club lounge has a professional and attentive team that ensure your guest needs are met, providing you with first class guest services at all times.