Langham Place Guangzhou offers you an elevated guest experience with an exclusive access executive club lounge, located on the twenty second floor and open daily from 12pm to 11pm. You can take advantage of three food and beverage presentations, including:
Buffet Breakfast is offered at The Open Kitchen on the fourth floor from 6.30am to 10am Monday to Friday and 6.30am to 10.30am on weekends and bank holidays
Indulge in Evening Cocktails and Hors D'oeuvres in the executive club lounge from 5.30pm to 8pm
Enjoy complimentary tea, coffee, soft drinks and snacks from 12pm to 11pm
Children are allowed in the executive club lounge when accompanied by an adult. The team request children adhere to the smart casual dress code and parents take care to ensure children do not disturb other guests making use of the executive club lounge.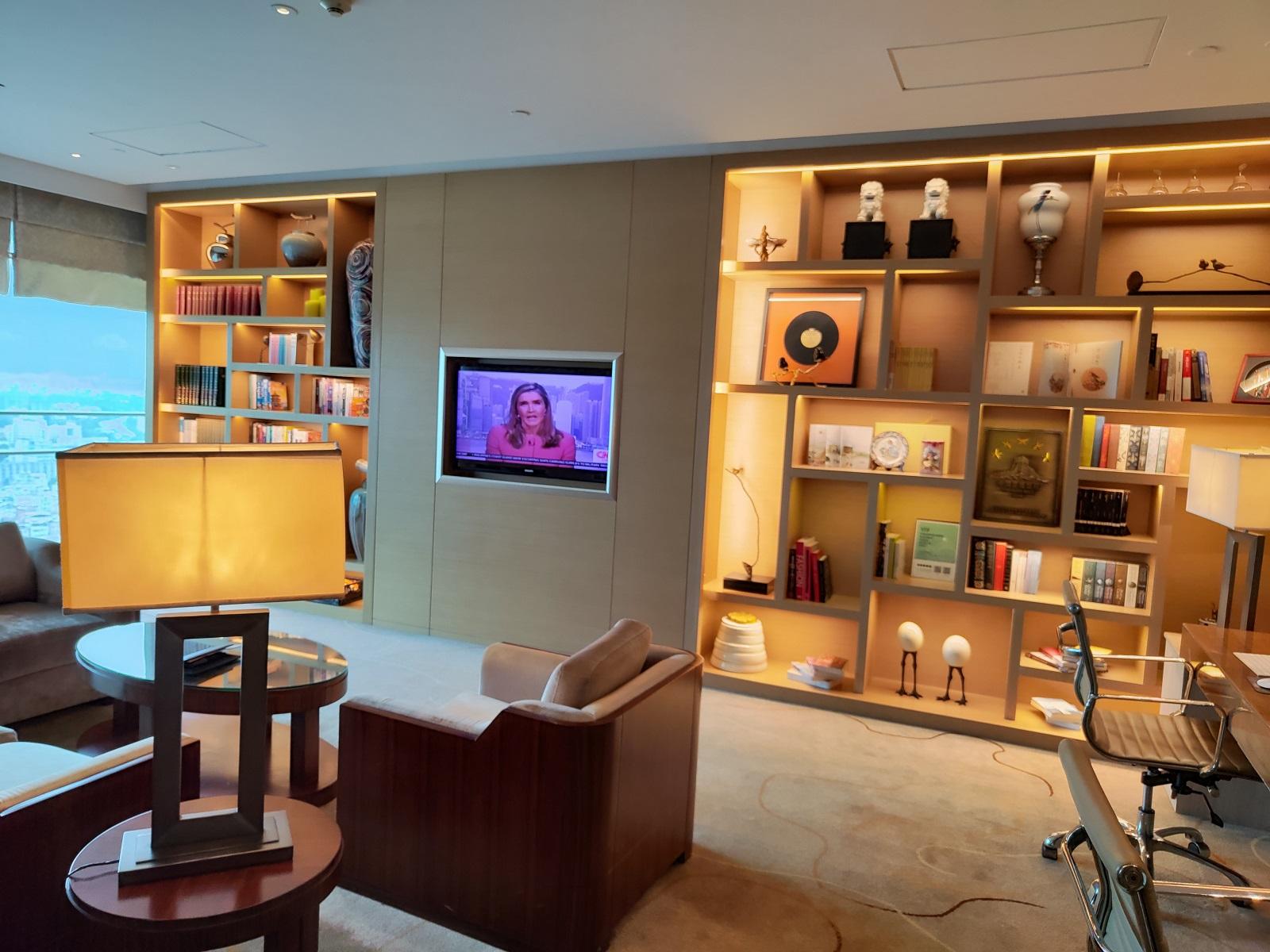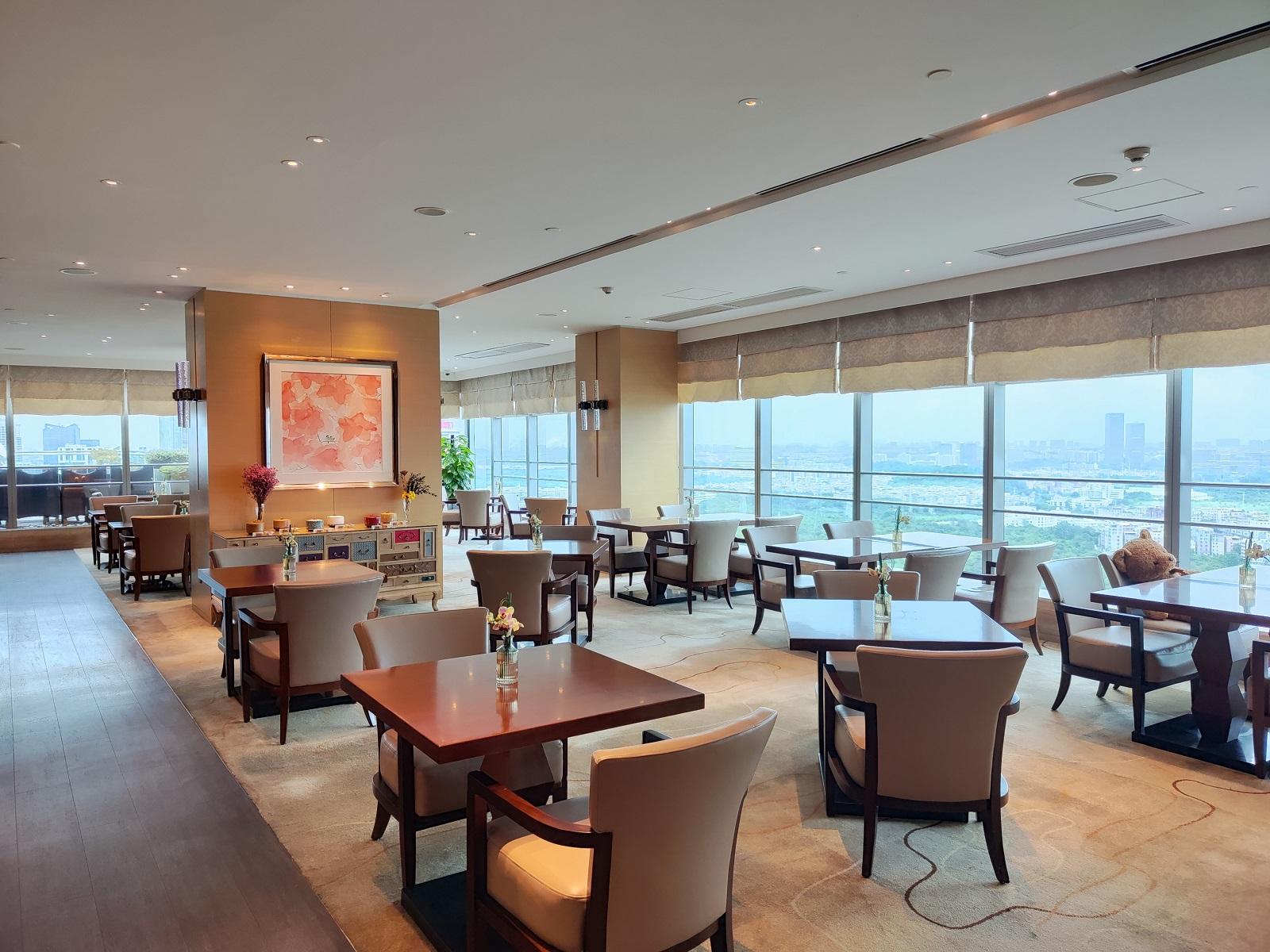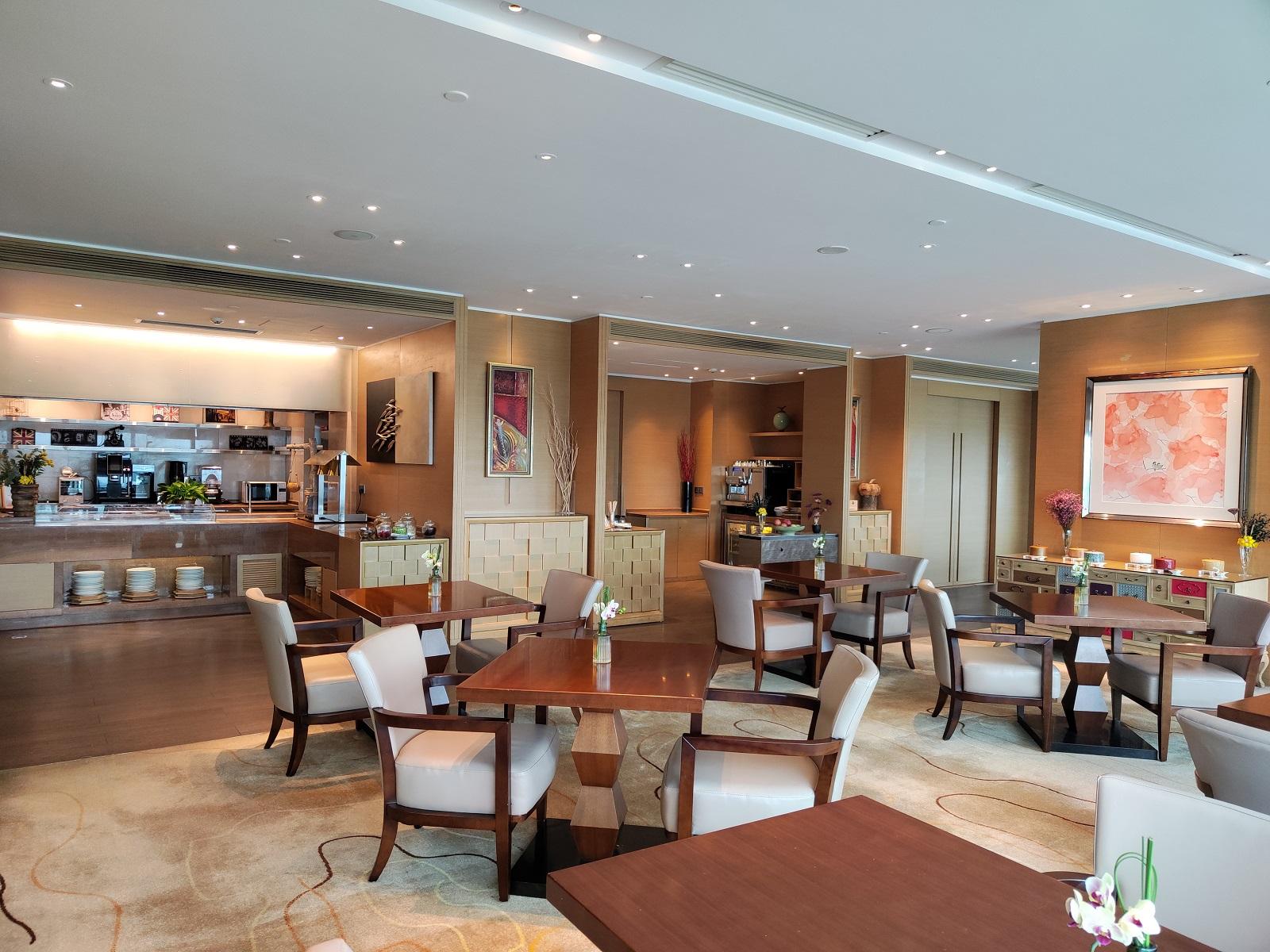 The executive club lounge caters to all guests staying in the Langham Place Guangzhou club level guest rooms or suites, providing complimentary access. Children under the age of six enjoy complimentary access, those aged six to eleven are charged at half rate and those over twelve are charged at adult rates. Should you invite a guest into the executive club lounge with you, there will be an additional charge.
Catering to Business and Leisure Travellers
When you book an executive club lounge guest room or suites at Langham Place Guangzhou, you enjoy a personalised checking in and out experience in the executive club lounge, eliminating the need to stand in the queue at the hotel's main reception desk. In addition to this, you also enjoy complimentary ironing of three items on arrival, along with free access to the iPad, laptop, iMac, high speed wired and wireless internet, all offered inside the executive club lounge.
You will find numerous newspapers, books and magazines inside the executive club lounge for your use, offering a chance tor relax and soak up the spectacular views. For business travellers you can make use of the executive club lounge meeting room for up to two hours during your stay, subject to availability, along with a full photocopying, faxing and printing service. You can also request a courier at an additional fee. If you have any questions during your stay, you simply dial 6998 from your in-room telephone to contact the executive club lounge team.
Luxurious, Comfortable and Welcoming
The executive club lounge at Langham Place Guangzhou is luxurious, comfortable and welcoming with a large dining area offering plush seating and plenty of space to work, relax, meet or enjoy some snacks or beverage. The food corner overflows with delicious cuisines, that changes regularly and is constantly updated. The team are able to accommodate dietary requirements, though it is recommended to advise them on arrival, so that they can accommodate your needs.
The floor to ceiling windows capture the spectacular views, while the comfortable lounge area offers a television, so you can stay updated with the latest news. There is a private reception area where you can check in or out, or make use of their private concierge services to book a table in one of the restaurants or a spa treatment. The team are attentive, professional and friendly, offering the finest guest services to ensure your stay is elevated and enjoyable.