The Le Meridien Al Aqah Beach Resort Executive Club Lounge is located on the fifteenth floor, offering a choice of delicious food presentations throughout the day, which include:
Breakfast from 7am to 11am at Taste on UG Level
Soft beverages and canapés from 12.00pm to 6pm in the Executive Club Lounge
High Tea from 4.30pm to 5.30pm in the Executive Club Lounge
Happy Hour with selected alcoholic beverages and canapés from 7pm to 9pm at Layali by Swaad on LG Level
Children are welcome in the Executive Club Lounge at all times. Alcohol is only served to those aged twenty one years and older.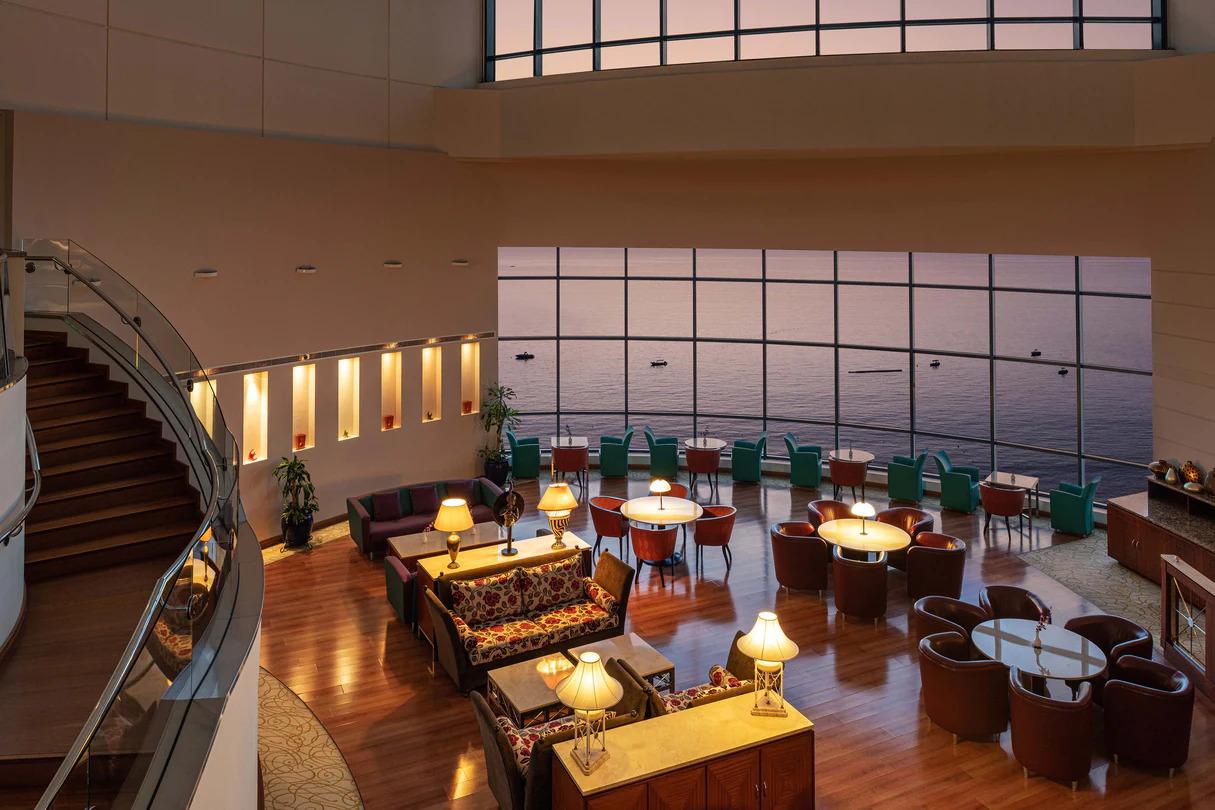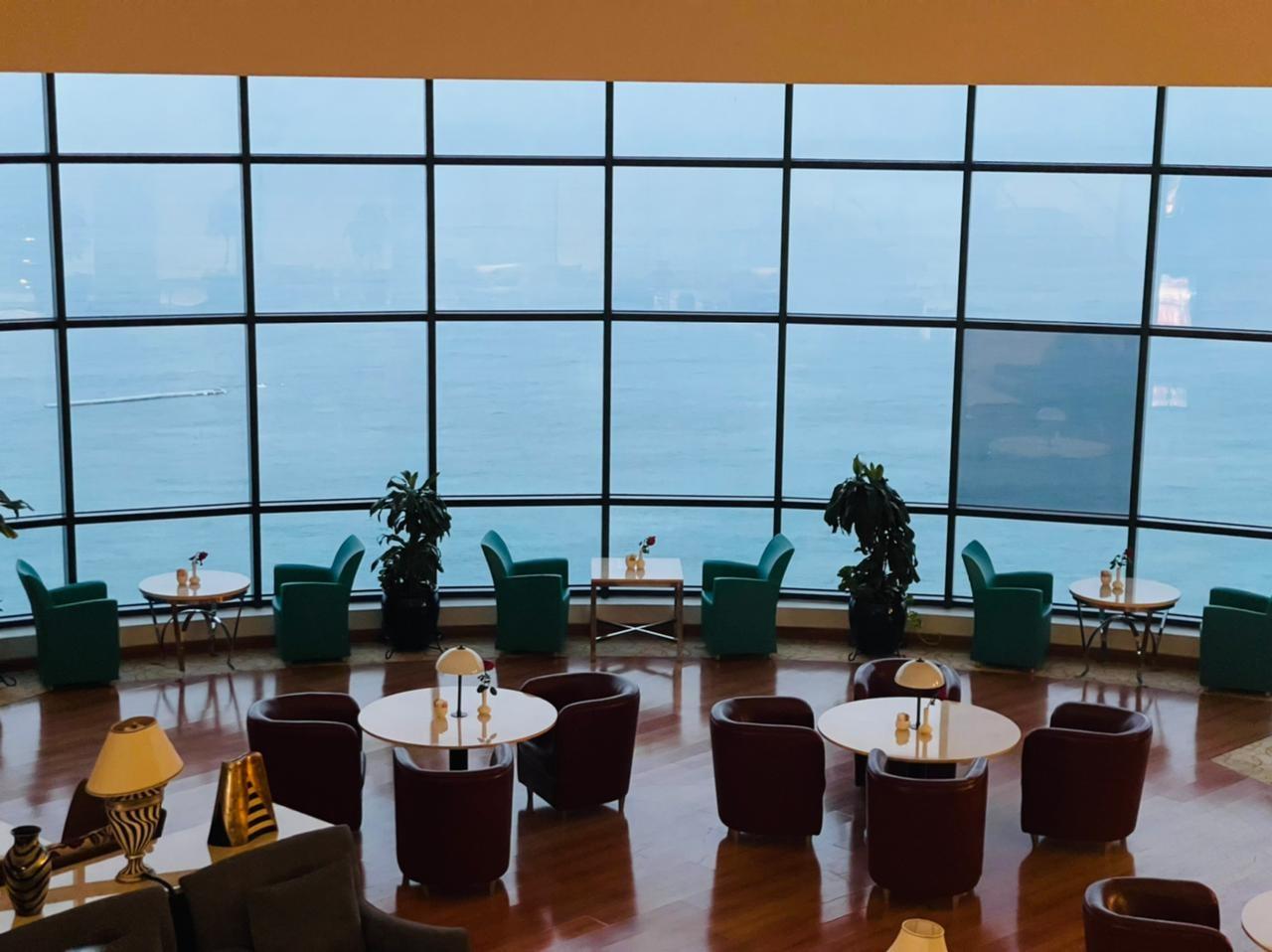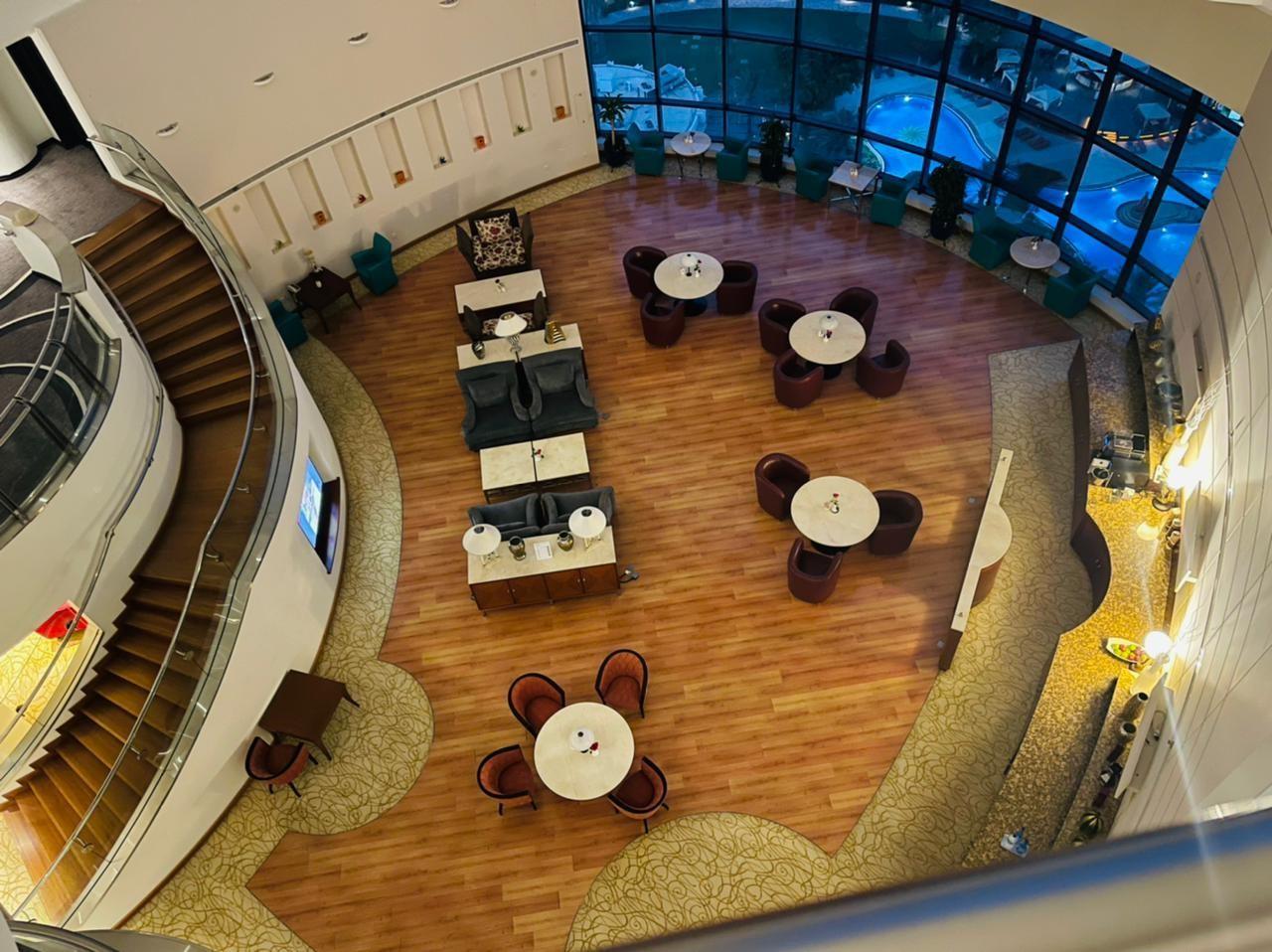 Exclusive Benefits Surrounded by Luxury
Upgrading to a Club Level room at Le Meridien Al Aqah Beach Resort is worth the money with a full range of delicious food presentations and drink options provided at different locations throughout the day. From house beverages to selected cocktails, Executive Club Lounge guests enjoy a host of beverages before or after visiting one of the restaurants for your evening meal.
Afternoon canapés and the high tea, both of which are complimentary to Club Level guests, are a welcome break from the heat and a chance to relax. The menu is always changing and includes vegetarian dishes, cakes, pastries and scones, along with Danish pastries, macaroons and more. The canapés served during happy hour include shrimp cocktails, spring rolls and dimsums, to name a few.
The Ultimate in Luxury with Panoramic Views
The Executive Club Lounge at Le Meridien Al Aqah Beach Resort is a spacious double volume lounge with the most spectacular views, which you can enjoy from wherever you choose to sit through the floor to ceiling windows. It offers the ultimate in luxury with gleaming wooden floors, leather tub chairs and plenty of space to enjoy some privacy. A place to cool off from the heat and read a book, while taking advantage of the complimentary tea and coffee, or simply to check in with home or work making use of the complimentary wireless internet.
The Executive Club Lounge is a great addition to any holiday or business travel experience, the experienced and friendly team cater to both private and business travellers offering first class service. The Executive Club Lounge team are attentive and ensure they go the extra mile to make your stay as enjoyable as possible. The team are happy to make recommendations on restaurants and the local area, while ensuring that the canapés and beverages are topped up at all times.