The Kids Club at Le Meridien Al Aqah Beach Resort is located just behind the Spore Restaurant. This Kids Club offers a full range of kids and teens activities, which regularly change, along with a large and spacious indoor soft play area and outdoor play areas and splash pool.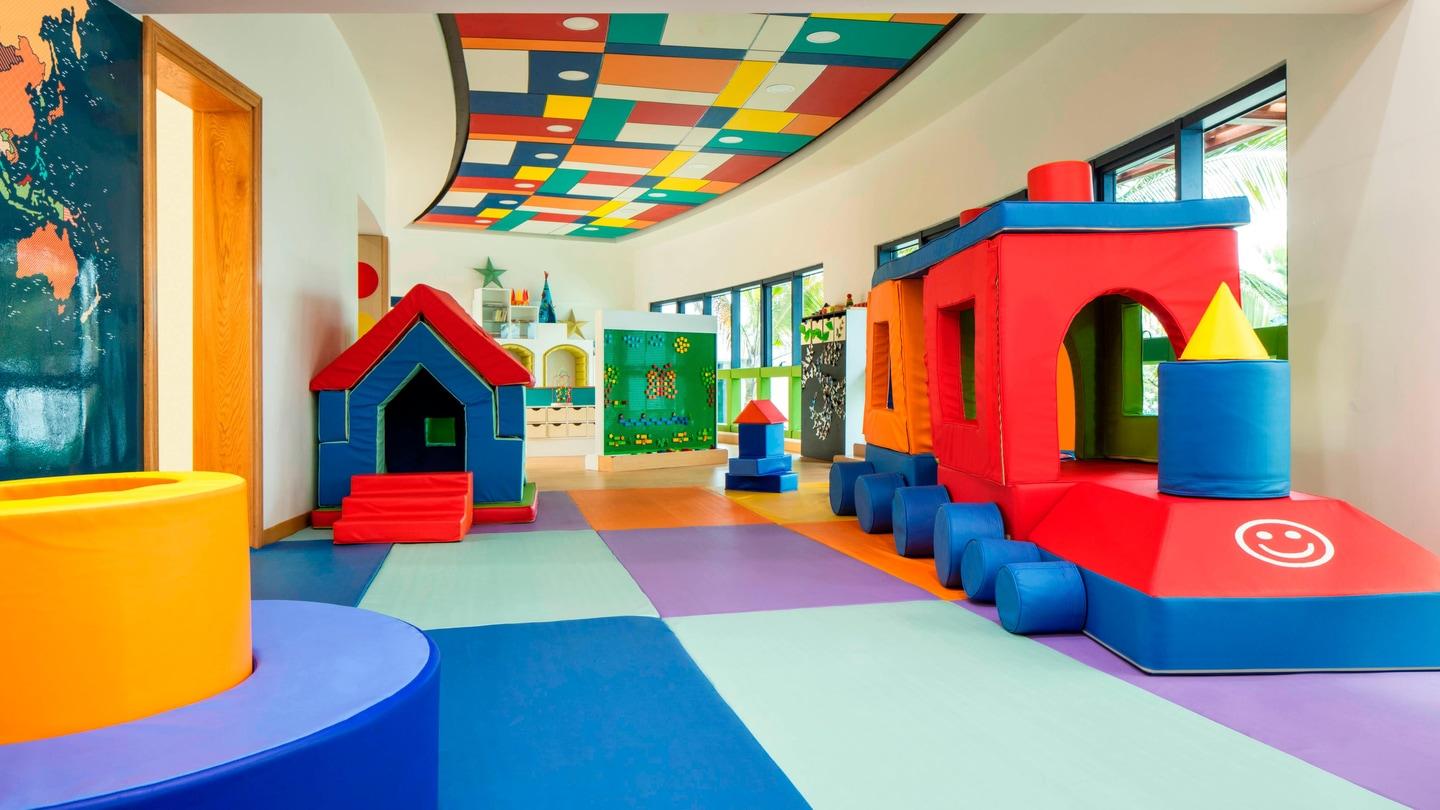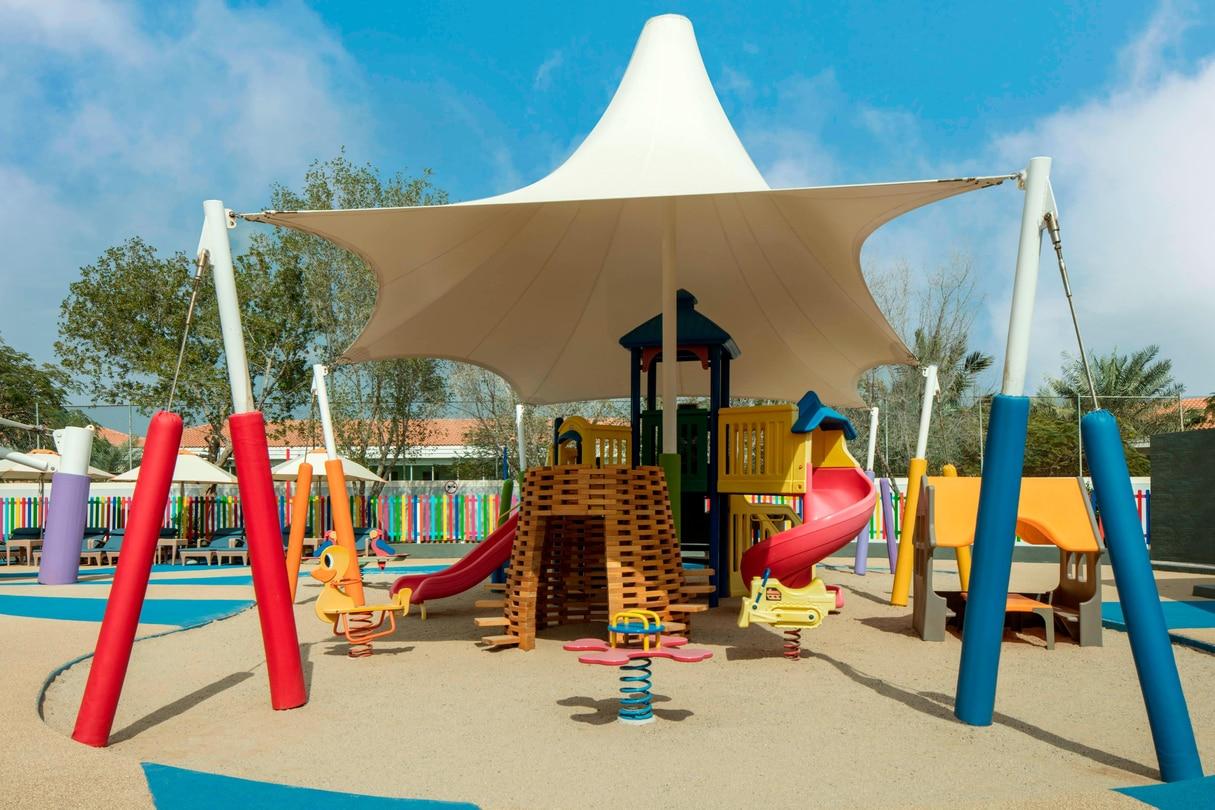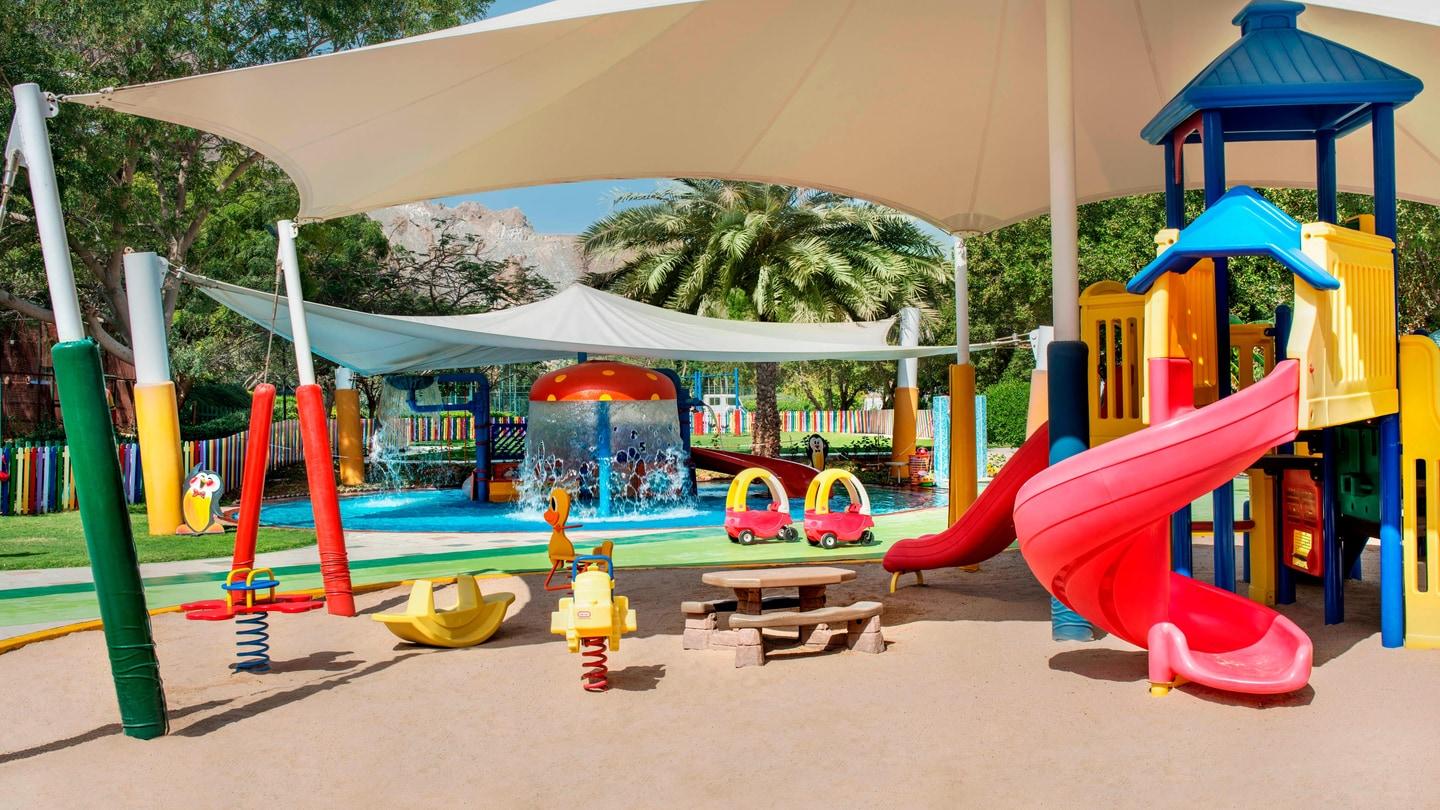 Le Meridien Al Aqah Kids Club is a fully supervised Kids Club, enabling parents to enjoy some relaxation time, knowing their children are well taken care of. From a host of scheduled activities to plenty of free play, the club will keep children and teens busy for hours. The Kids Club opens from 10am to 7pm daily, accommodating children of all ages. Please note that children under the age of four must be accompanied by an adult at all times.
Children need to be registered for the Kids Club, which is a quick form that is completed at the club. They are not allowed to leave the Club area at any time unless with a parent. This is one of the biggest Kids Clubs in the area offering the ultimate in supervision and fun. Children are kept entertained and engaged with planned activities in a dedicated club house.
The Kids Club at Le Meridien Al Aqah Beach Resort is spacious, colourful and bright. A large indoor soft play area, which will keep children entertained for hours, enabling parents to unwind at the resort spa or enjoy a quiet poolside drink. Outdoors, the club offers a shaded playground and splash pool, giving children plenty to do that they won't want to leave.
Wide Range of Scheduled Activities for Kids and Teens
The Kids Club ensures that younger guests have a great time when staying at this five star resort. They cater to younger children and teens with a full range of scheduled activities, which change daily, ensuring that all young guests are entertained. For younger guests the scheduled activities include face painting, T shirt painting, letter sorting, shell searching, scavenger hunts and hide and seek. It also enables younger guests to make new friends with other children staying at the resort.
Teens can enjoy a host of activities from fun aqua aerobics to table tennis and beach volleyball to badminton, football and movie times. The club house has been renovated with children in mind, offering a safe space for children to play, engage and explore. No expense has been spared on creating a space that is fun for all younger guests staying at Le Meridien Al Aqah Beach Resort.
You can see an example timetable below: