The Le Méridien City Centre Bahrain hotel boasts a stunning view of the skyline of Bahrain. While it offers guests breath-taking views, this five star hotel has been built and decorated with the Parisian heritage of the hotel in mind. It is home to over two hundred and sixty guest rooms and suites and it has the ability to host the most prestigious events in its premium event space that spans over six hundred square meters of function space.
Guests that are looking for a bit of a relax, will be delighted in the fact that this hotel has Westin trademarked Spa facilities available for every guest to use. With the Spa's well known high standards, guests will be happy with all of the treatments the highly trained staff have on offer. If guests are looking to keep up with their fitness regime, there is a fitness studio that is available twenty four hours a day, seven days a week.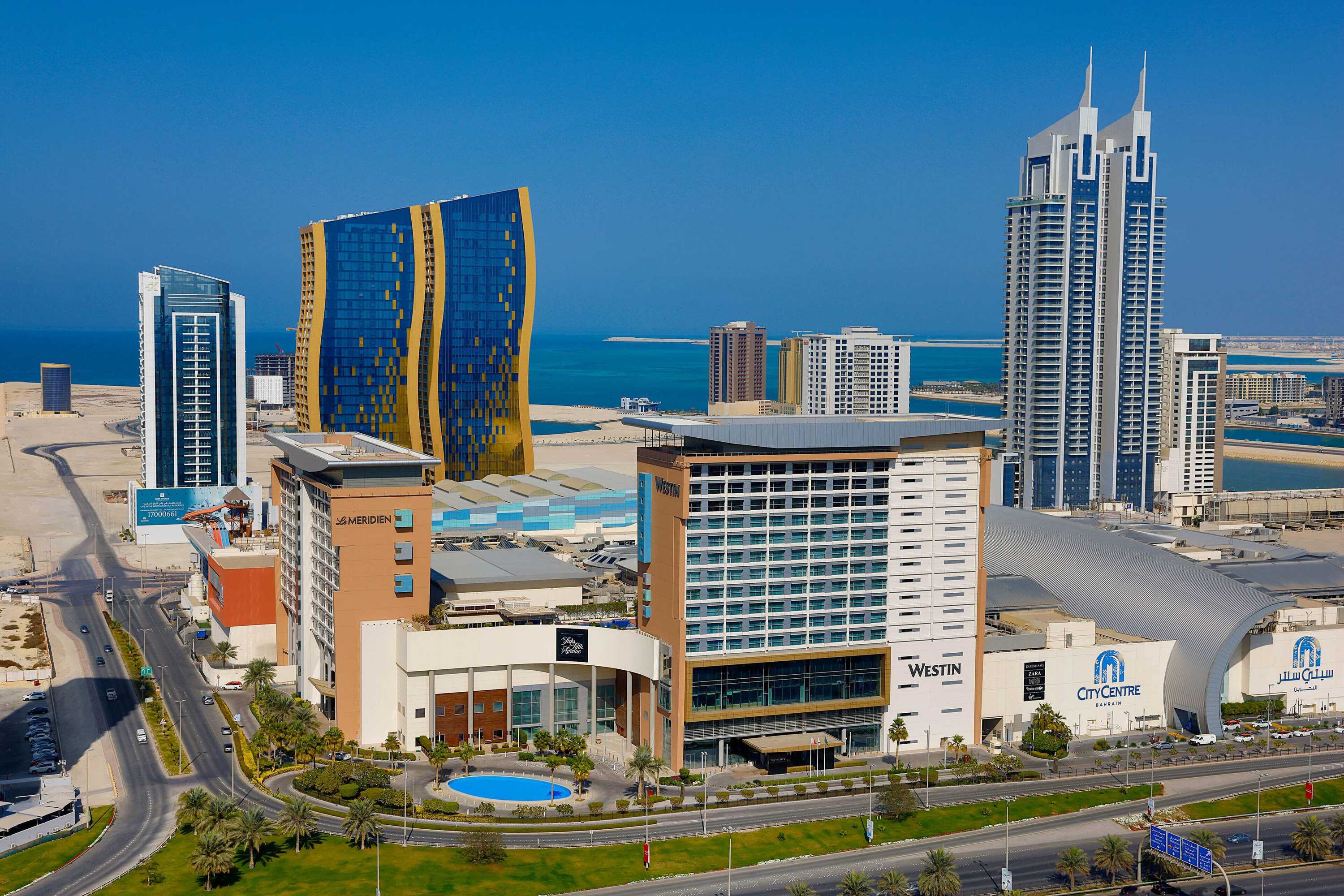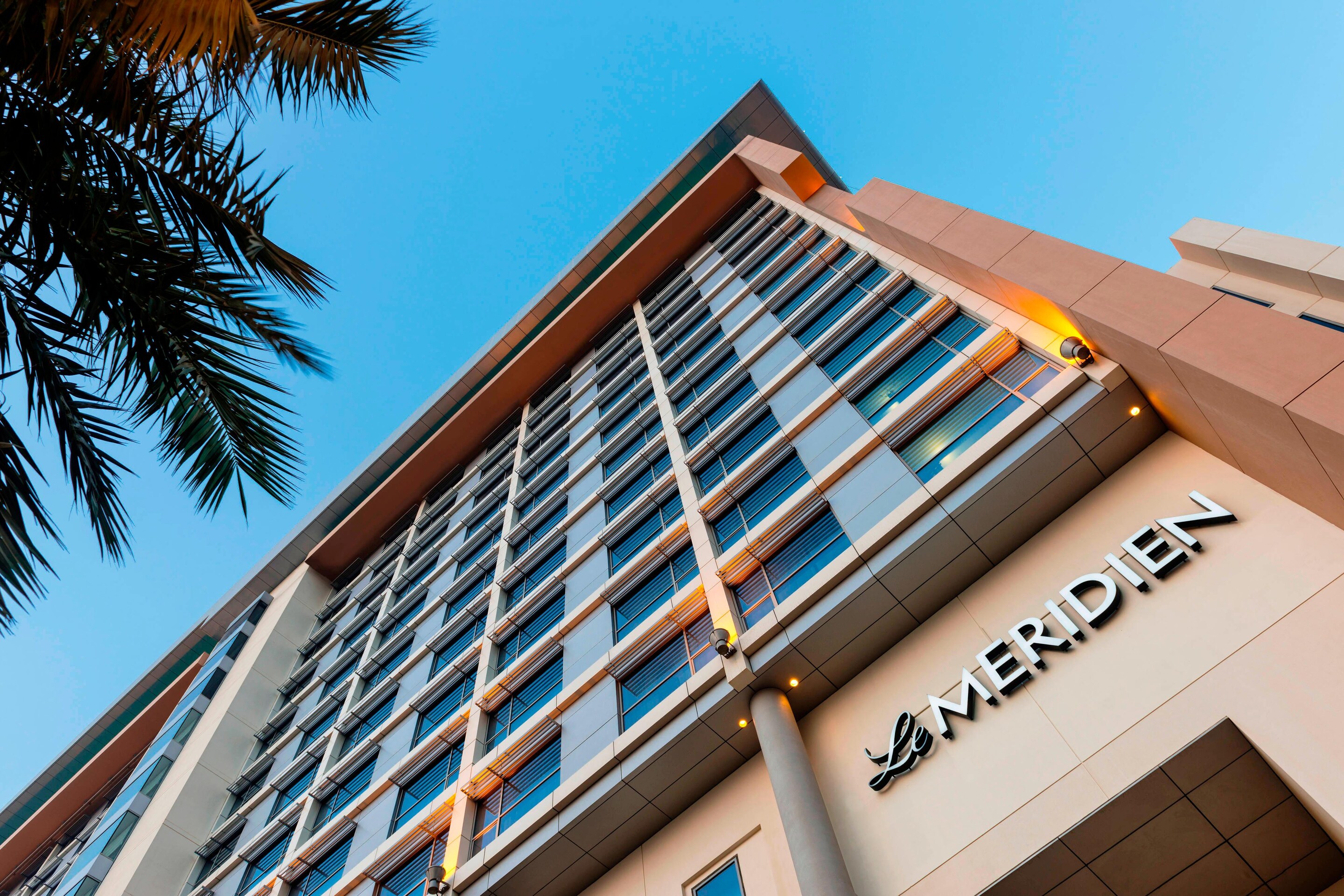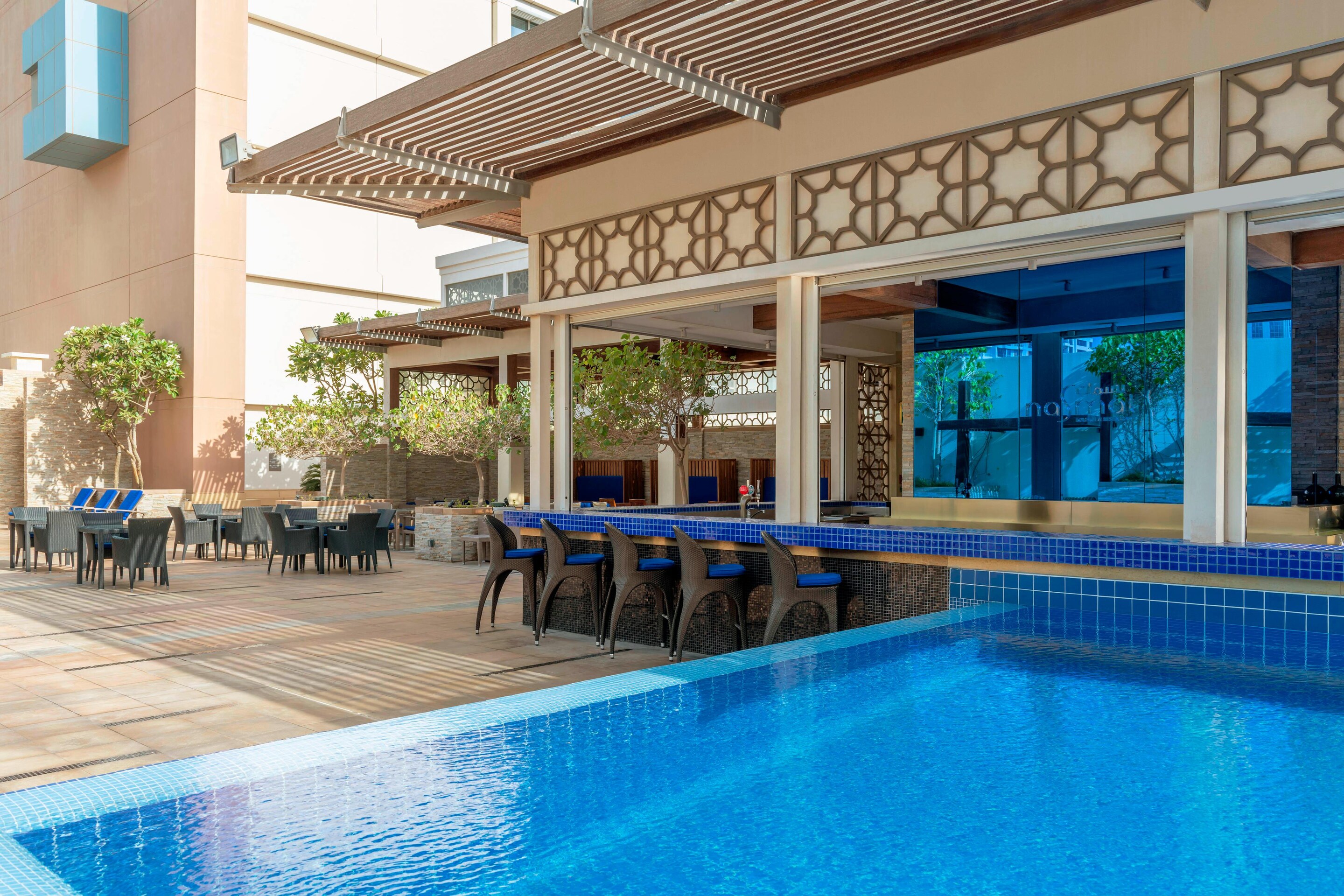 Why You Should Go There
The Le Méridien City Centre Bahrain hotel gives all guests access to staff that speak four different languages including: English; Arabic; French and Russian. Along with the hotel catering for everyone around the world, they also offer complimentary parking on site and valet parking. Guests can enjoy soaking up the Bahrain sun, or they can enjoy a cocktail under one of the umbrellas at the ocean blue outdoor pool that is available every day. There is also a whirlpool that is provided at the Westin Heavenly Spa, that guests can use. All pool facilities provide towels onsite. This hotel specifically is complimented of the most beautiful views of the city from all angles. Sunrises and sunsets can be appreciated and held as memories while guests are at the hotel for business or with their families.
The Le Méridien City Centre Bahrain hotel has such a wide variety of scrumptious cuisine offerings. This hotel is home to some of the best restaurants in Bahrain. Guests have the option to indulge in what is described as an eclectic menu of Middle Eastern dishes that cater to the whole families tastes. They also have the option to dine at Longitude 50, that serves many different types of cuisines that are from all around the world. Guests can also be spoilt with in-room dining services that are offered if they do not feel like going out. The nice aspect to the in-room dining option is the fact that it is a twenty four hour service that can be enjoyed at any time.
Accommodation
This five star hotel accommodates a range of two hundred and fifty guest rooms and suites. All of which have been designed with clean cut modern furnishings. Guests are able to view the stunning cityscapes from every room that has been booked.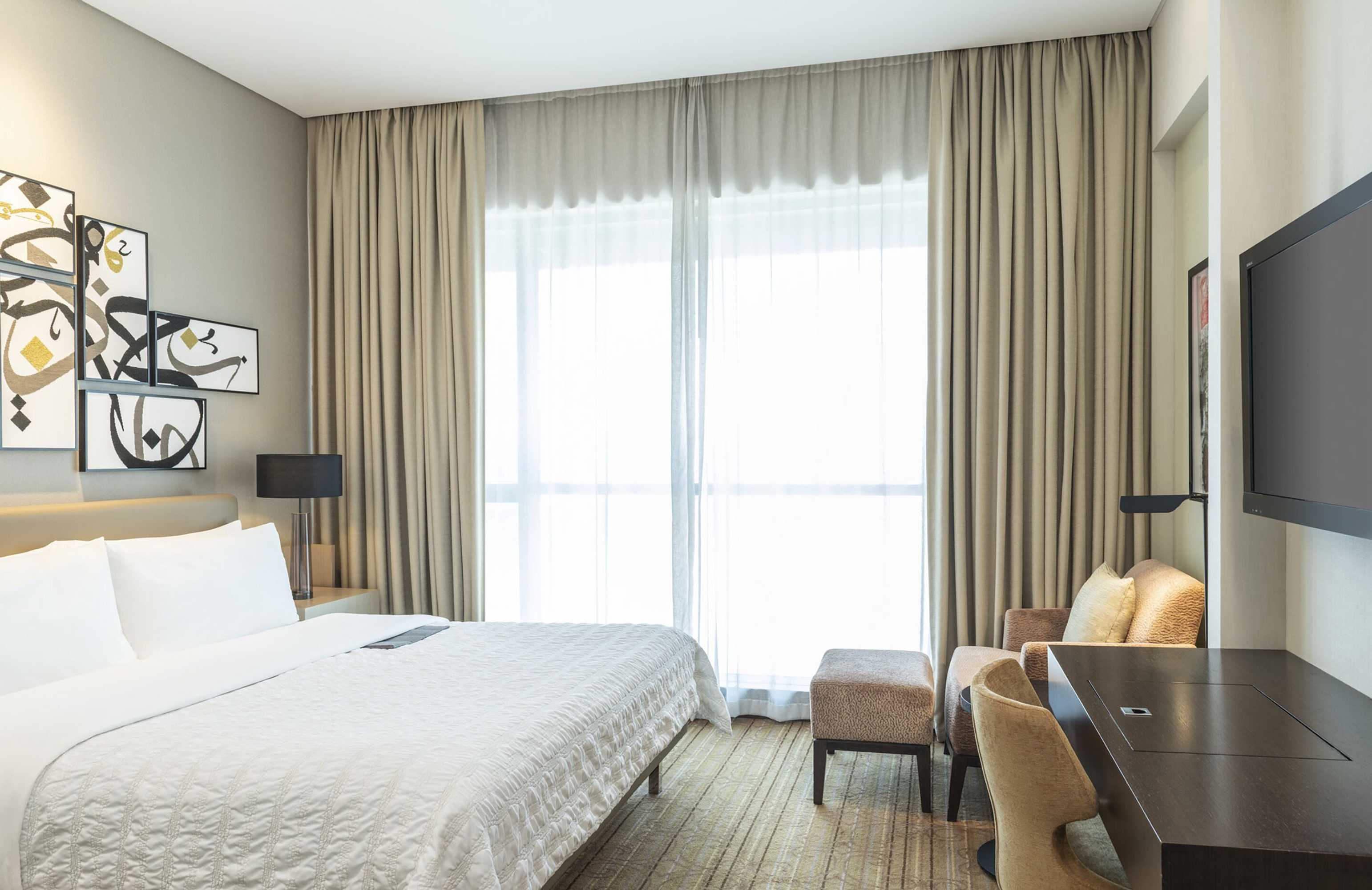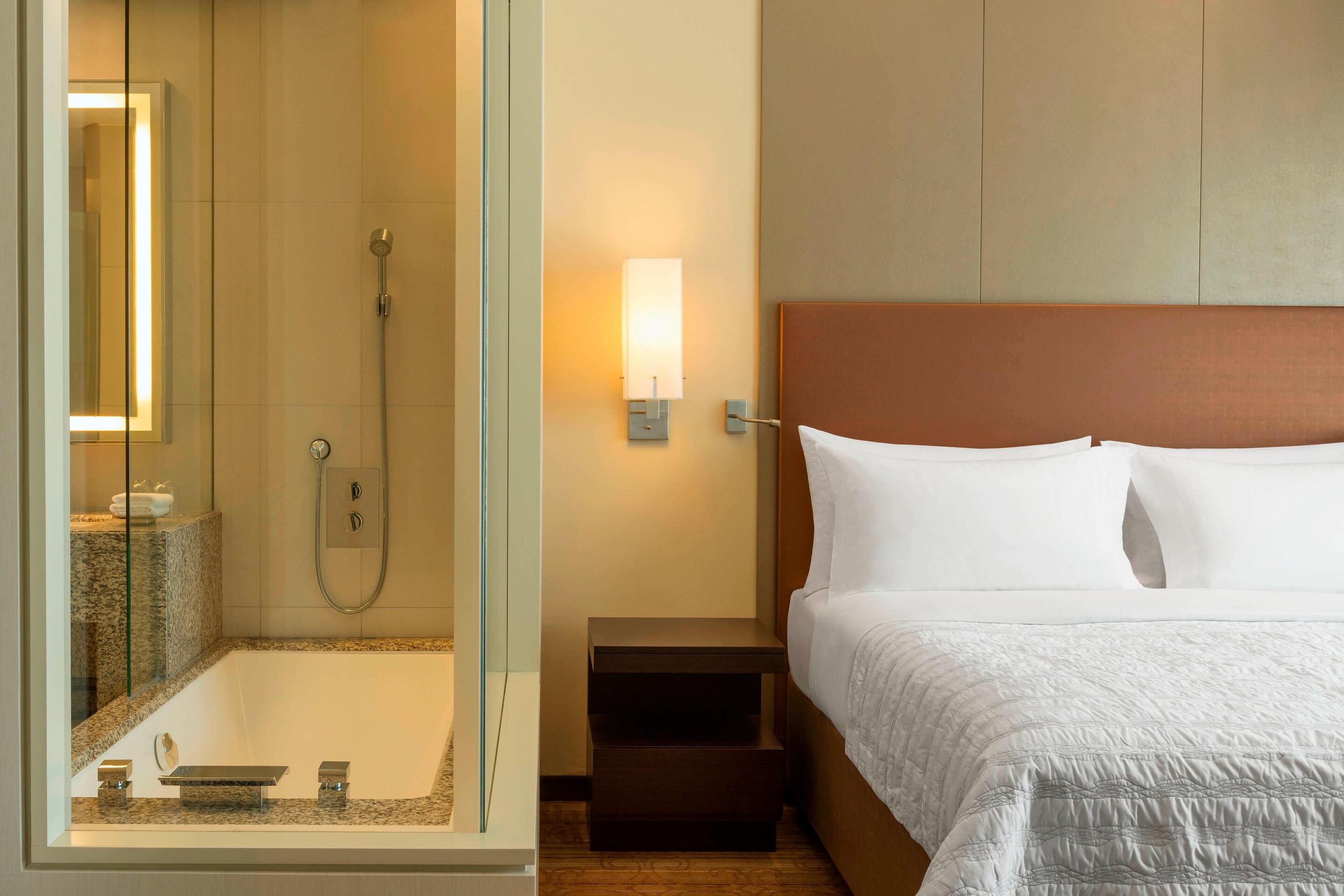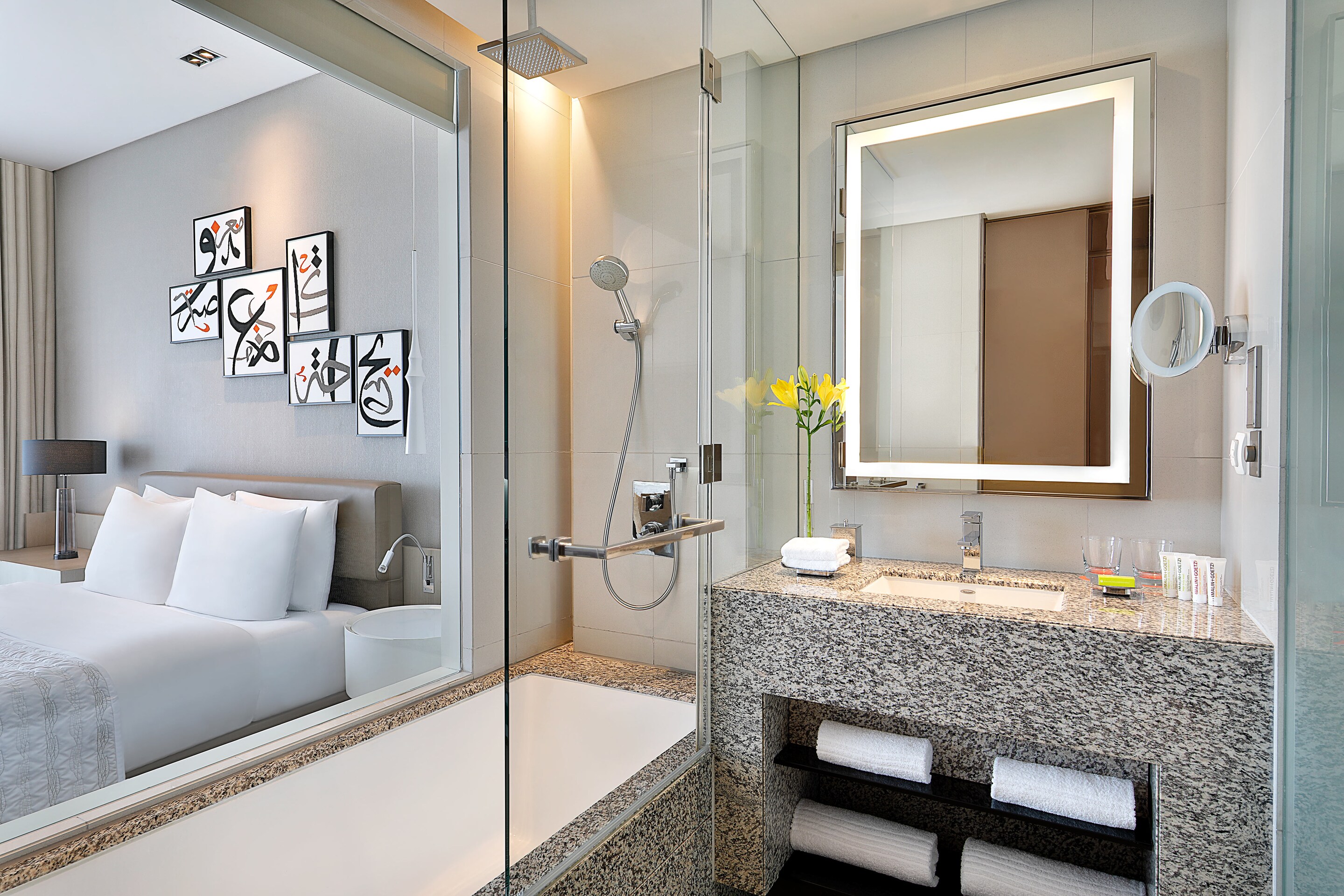 The guest rooms and suites have been styled with warm and earthy tones to emphasise sophistication. The rooms have French accents paired with local canvases. All accommodation gives guests a crystal clear view of the city of Bahrain while they are in the comfort of their own rooms. Other amenities that guests can enjoy include complimentary bottled water, a mini bar and air conditioning. This hotel is ready to accommodate any guest, whether they are travelling with a family or they are travelling for business.
Executive Club Lounge and Kids Club
The Le Méridien City Centre Bahrain gives Club guests access to their Executive Club Lounge. There is no Kids Club at this hotel.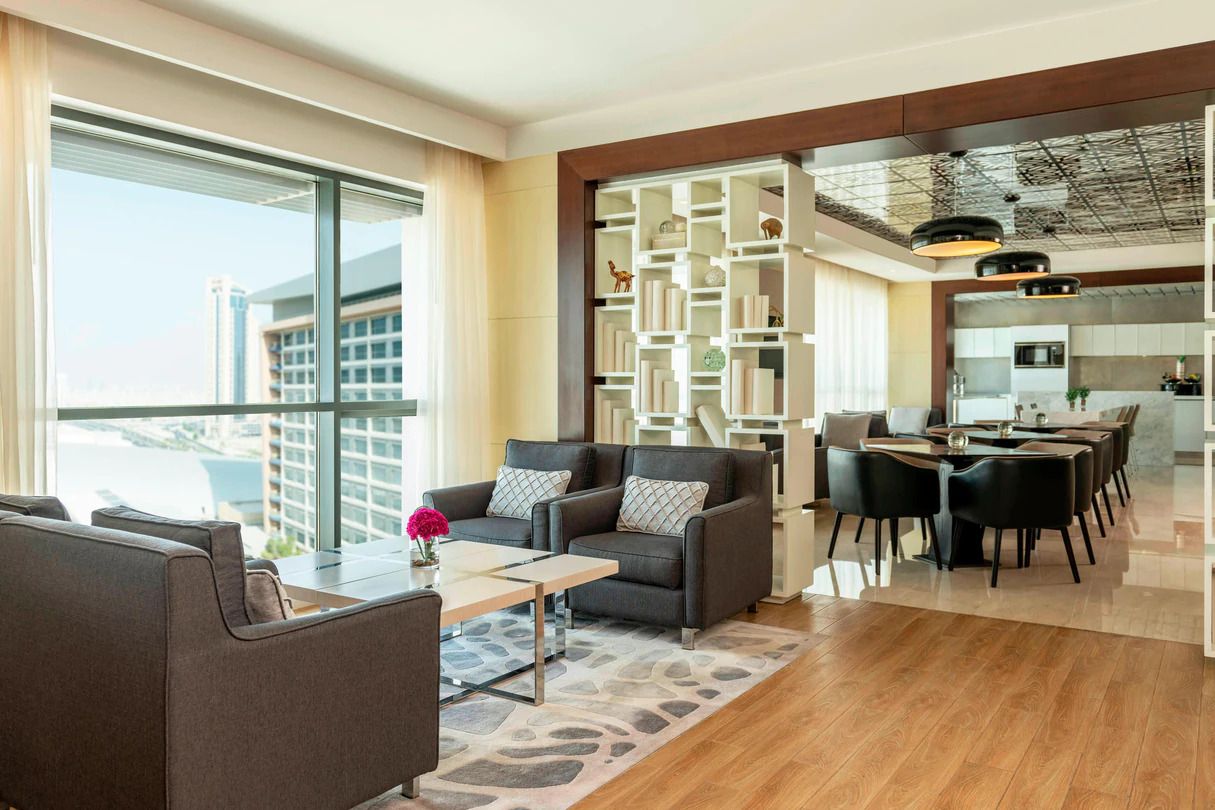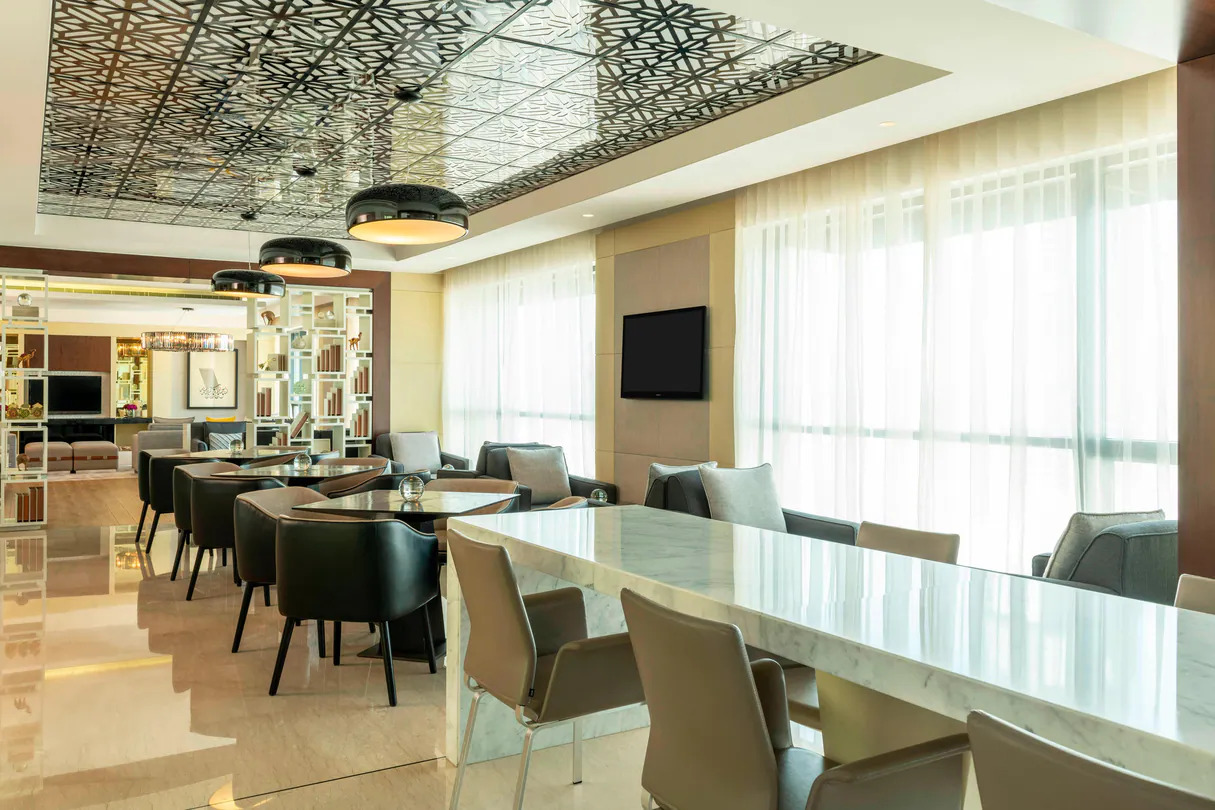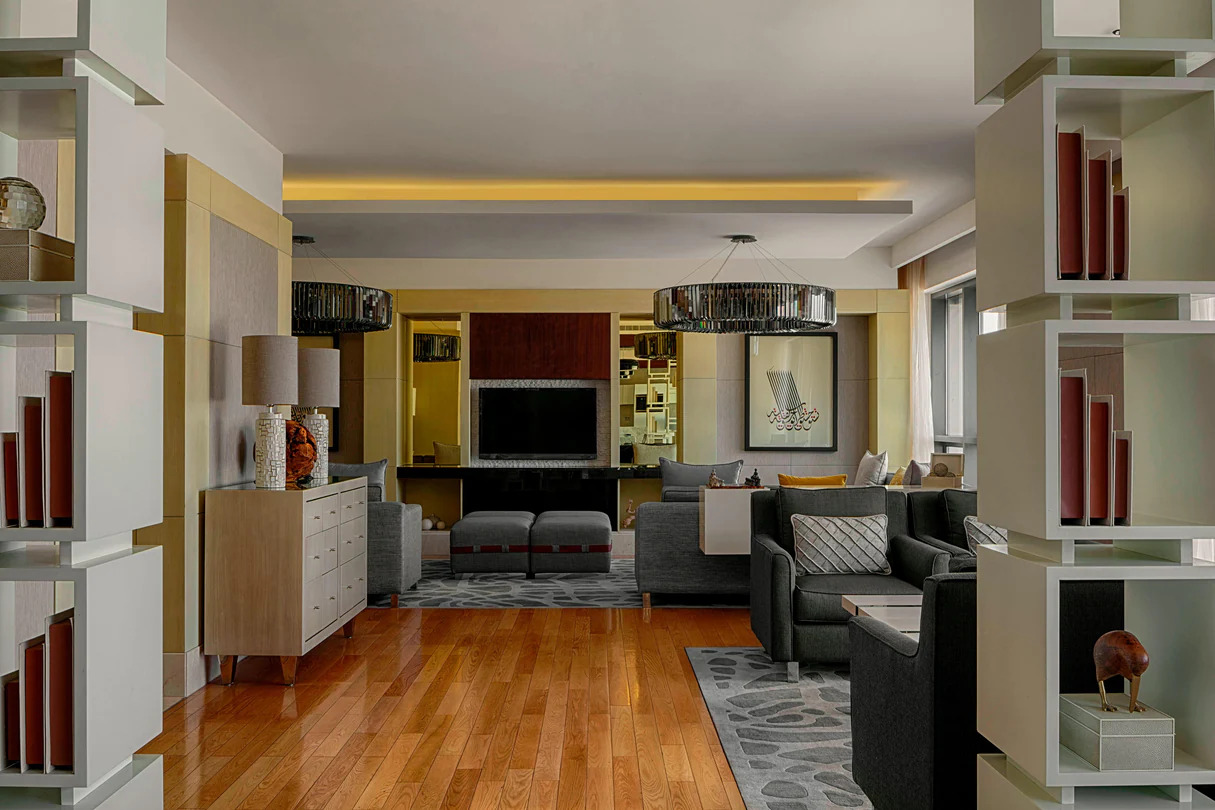 The Le Méridien City Centre Bahrain Executive Club Lounge is placed conveniently on the eleventh floor where guests can enjoy some relaxation time or attend to business matters, while the attentive staff ensure that all needs are met. The Executive Club Lounge is open from 7am to 11pm every day. You can read more about their Executive Club Lounge by Clicking on the button below:
Le Méridien City Centre Bahrain Executive Club Lounge