The Westin City Centre Bahrain Executive Club Lounge, also known as the Westin Executive Club, offers a high level of personalized service, with a range of international & local newspapers and magazines on the tenth floor of the hotel. While becoming of the guests favourite places within the hotel, it gives guests a variety of different amenities that they can enjoy. With an array of different food options throughout the day including,
Breakfast served from 7am to 10am
All day snacks served from 10am to 11pm
Evening canapes and beverages served from 6pm to 8pm
The hotel would like to request that younger guests that are aged fifteen years old and younger, are not allowed access to the Western Executive Club Lounge from 6pm onwards.
We would like to inform you that young guests aged 15 years old and below are not permitted to access The Westin Executive Club from 18:00 onwards.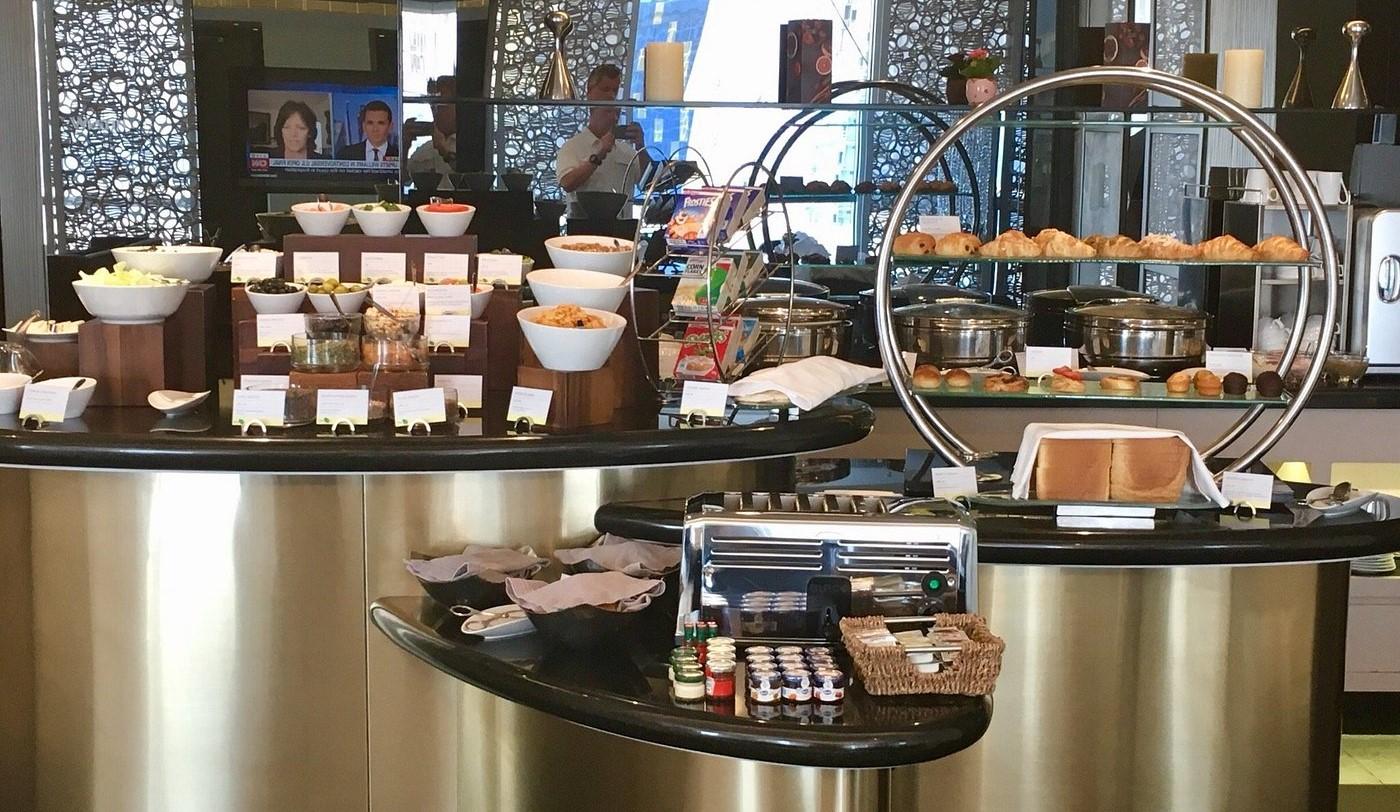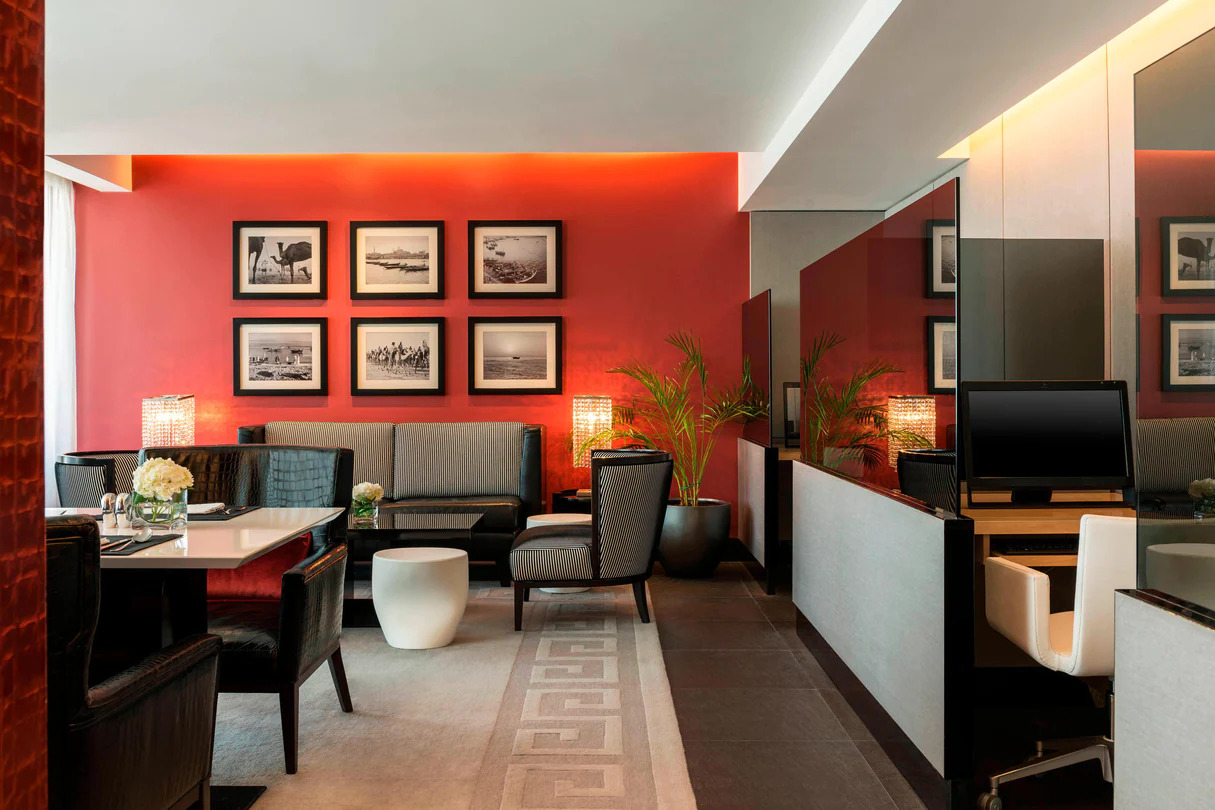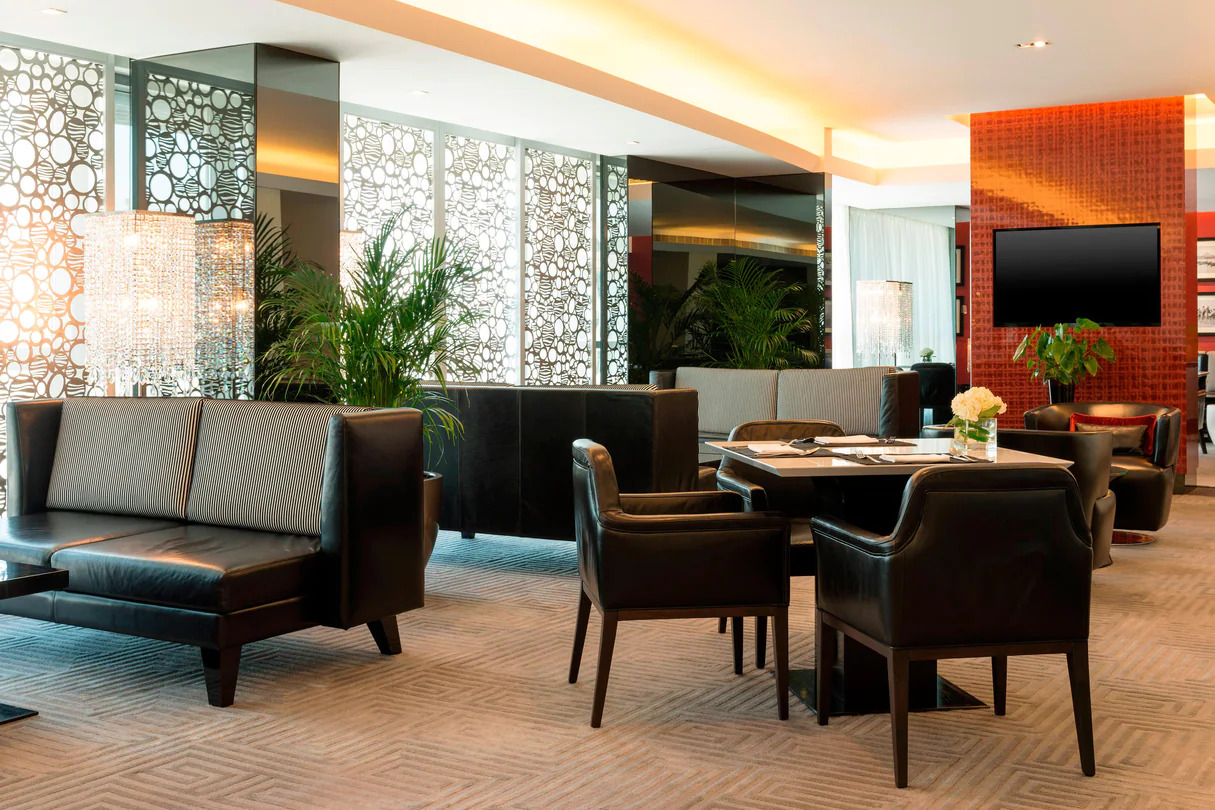 The Best Array of Different Cuisine
One of the key attractions to the Executive Club Lounge in this hotel, is the food selection. Breakfast specifically is a real experience with its continental breakfast option as well as hot item selection . The continental spread includes cold meats, cheeses, smoked salmon salad, as well as fresh pastries, croissants and muffins. Guests can also expect the evening meal and snacks to be impressive with a variety of different carefully selected items like crisps, salads and dips. The main meals on offer are served in eight hot dishes, the meal is even topped off with scrumptious desserts. With such a variety of food on display, at all times of the day, guests have no reason to leave the Executive Club Lounge.
While guests have an abundance of food to choose from, the hotel has also made sure that the staff within the Executive Club Lounge are attentive and they provide guests with personalised service that stands out. Guests can expect the friendly staff to help them with any assistance that they might need while they are in the Executive Club Lounge. While relaxing in the Executive Club Lounge, there are a range of different international and local newspapers that have been laid out to read.
Furnished with a Sophisticated Essence
While it is suitable for guests on business or on leisure, the Executive Club Lounge has an extensive book library for guests to go through at their leisure, while being served complimentary beverages all day. Guests can enjoy the lounge with the presence of their family or friends. Guests on business have access to some of the best facilities to conduct business in, from the complimentary high speed wireless internet access, to the small business centre that is on offer, featuring many computers that can be used.
The Executive Club Lounge has a sophisticated essence about it and it has been furnished and decorated with modernity and comfort in mind. It has been furnished with stylish furniture that is accentuated with darker colours throughout the Executive Club Lounge, like blacks and browns. While in the comfort of the Executive Club Lounge, guests are spoiled with a city scape view of Bahrain, that goes on forever.