The executive club lounge at London Hilton on Park Lane is located on the first floor, open daily from 7am to 10pm. Enjoy the benefits of four complimentary food and beverage presentations daily, including:
Breakfast is available from 7am to 11am
Pastries are on offer from 2pm to 4pm
Evening canapés can be enjoyed from 5pm to 7pm
Indulge in evening alcoholic beverages from 5pm to 8pm
Children are welcome in the executive club lounge at all times, when accompanied by a parent.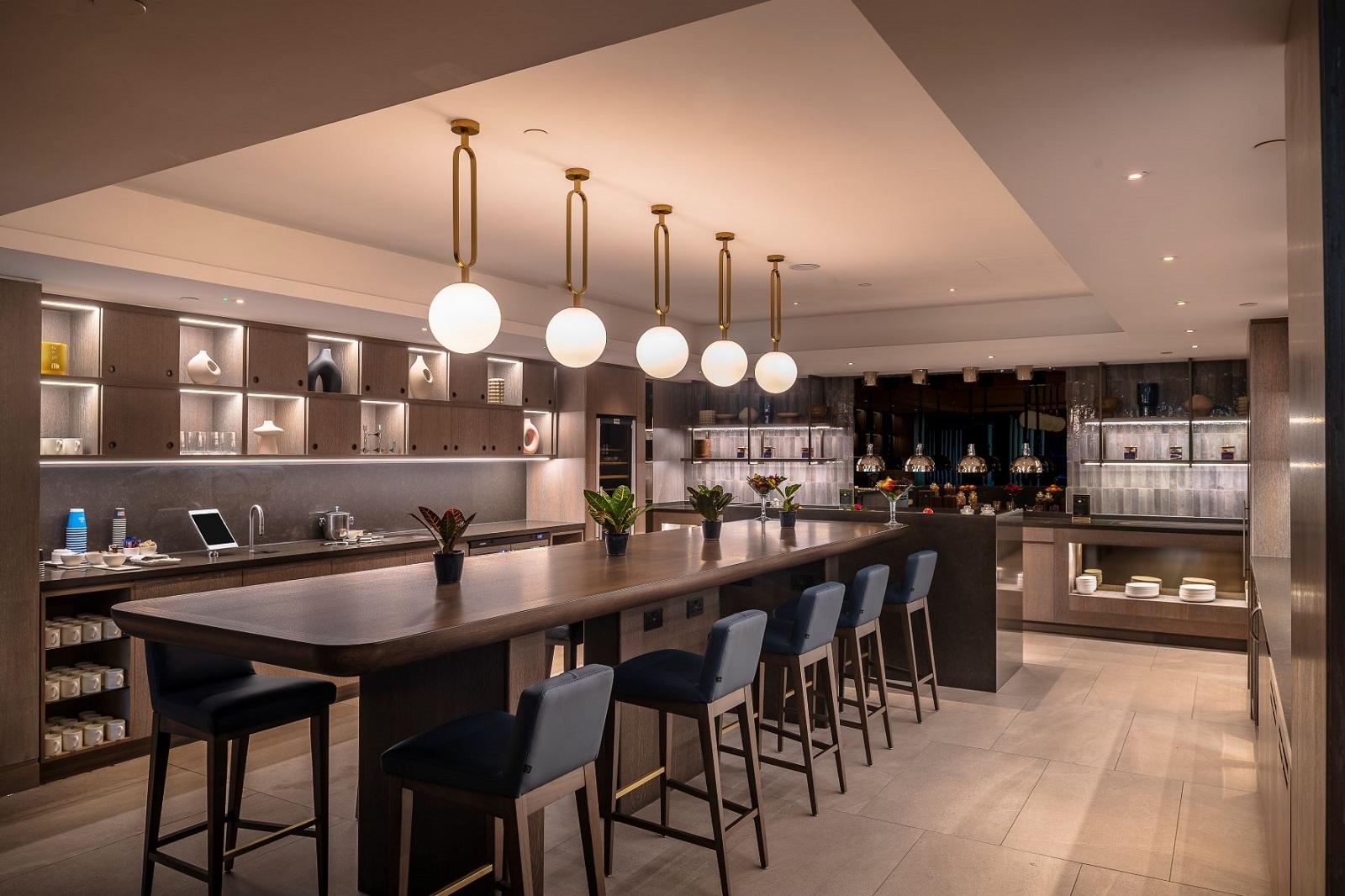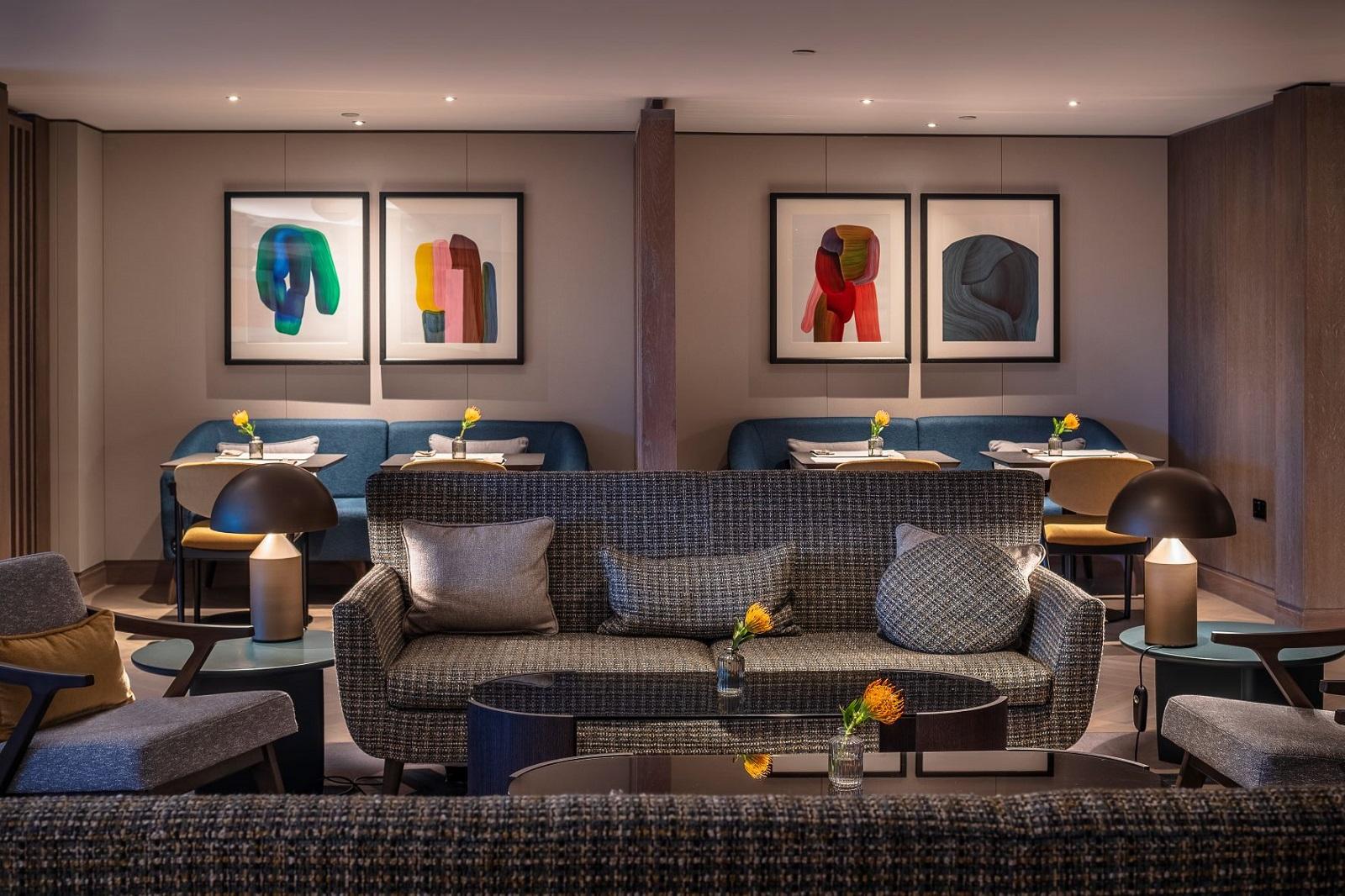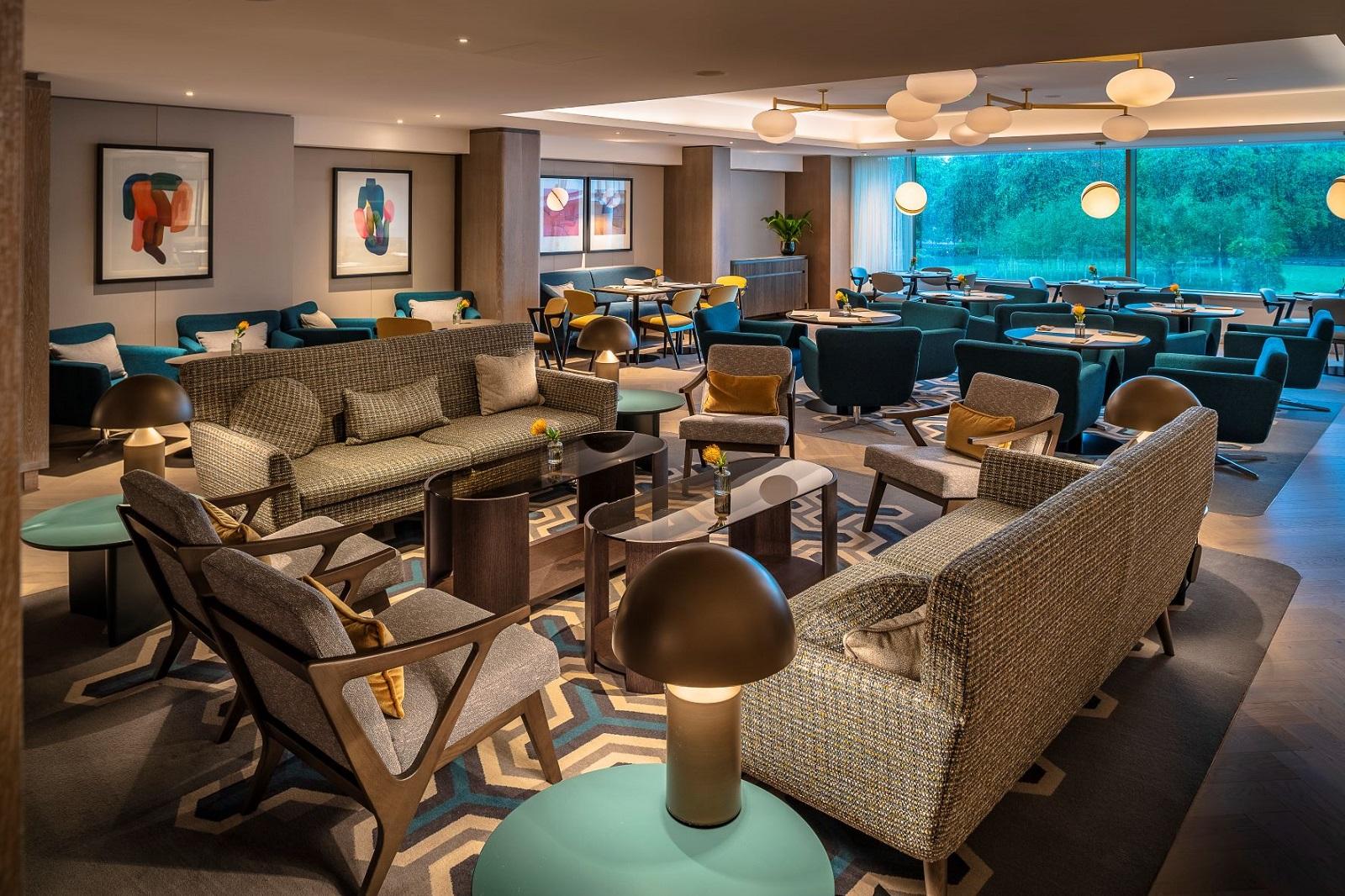 The executive club lounge provides complimentary and exclusive access to Diamond members and guests staying in the hotels executive club rooms and suites. This executive club lounge has a strict smart casual dress code and requests that all speaker phones be turned off. They also request that business guests keep their meetings to four or less people in the executive club lounge.
Separated Areas Provides Plenty of Space
The executive club lounge at London Hilton on Park Lane is separated into two areas, a social area with large table in the food area and a relaxing lounge with Hyde Park views in the second area. Guests are welcome to invite additional guests at an extra charge.
The separate food area provides you to meet with other guests, the perfect option if you are travelling on your own. This long table with seating is located in the heart of the food area, where you can check your emails or relax while enjoying some evening canapés and beverages. The table has beautiful pendant lights that brighten the area.
Spacious and Comfortable Lounge Area
The second section in the executive club lounge is a spacious and comfortable lounge area with plenty of seating for business and leisure guests. The large picture windows capture stunning Hyde Park views, while allowing for an abundance of natural light.
This lounge section is well-appointed with plenty of seating, not too close to each other, enabling you to hold a quiet small meeting with confidence. The colour combination of being and teal provides a relaxing ambience. All seating provides you with easy access to a coffee table, where you can set up your laptop or relax with a book.