The Marjan Island Resort & Spa is located in Ras Al Khaimah, just 45 minutes from central Dubai. This luxury hotel has an unexpected and exciting surprise, it is positioned on Al Marjan Island, which is a man-made island. This man-made island features four different coral shaped islands on the Arabian ocean. The Marjan Island Resort & Spa's essence was envisioned to capture luxury and the feel of Arab palaces with Andalusian architecture. This five-star hotel has everything you can think of, from a private beach to giving their guests access to three different swimming pools.
With wellness being front of mind while guests are staying at the Marjan Island Resort & Spa, the guests are invited to enjoy their five-star La'Mar Spa. This spa, along with their signature aromatherapy treatments, also includes a ladies salon for guests to enjoy.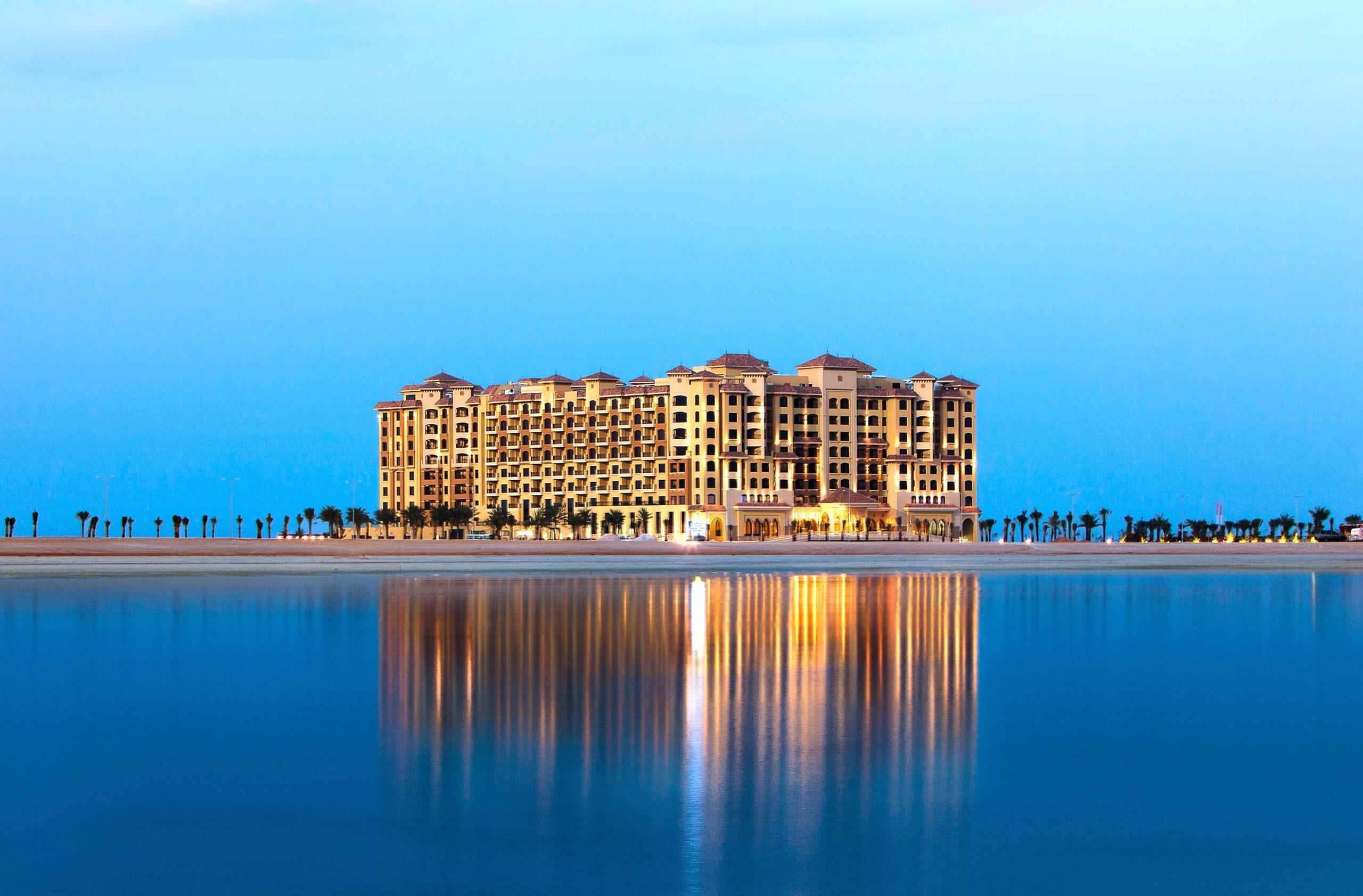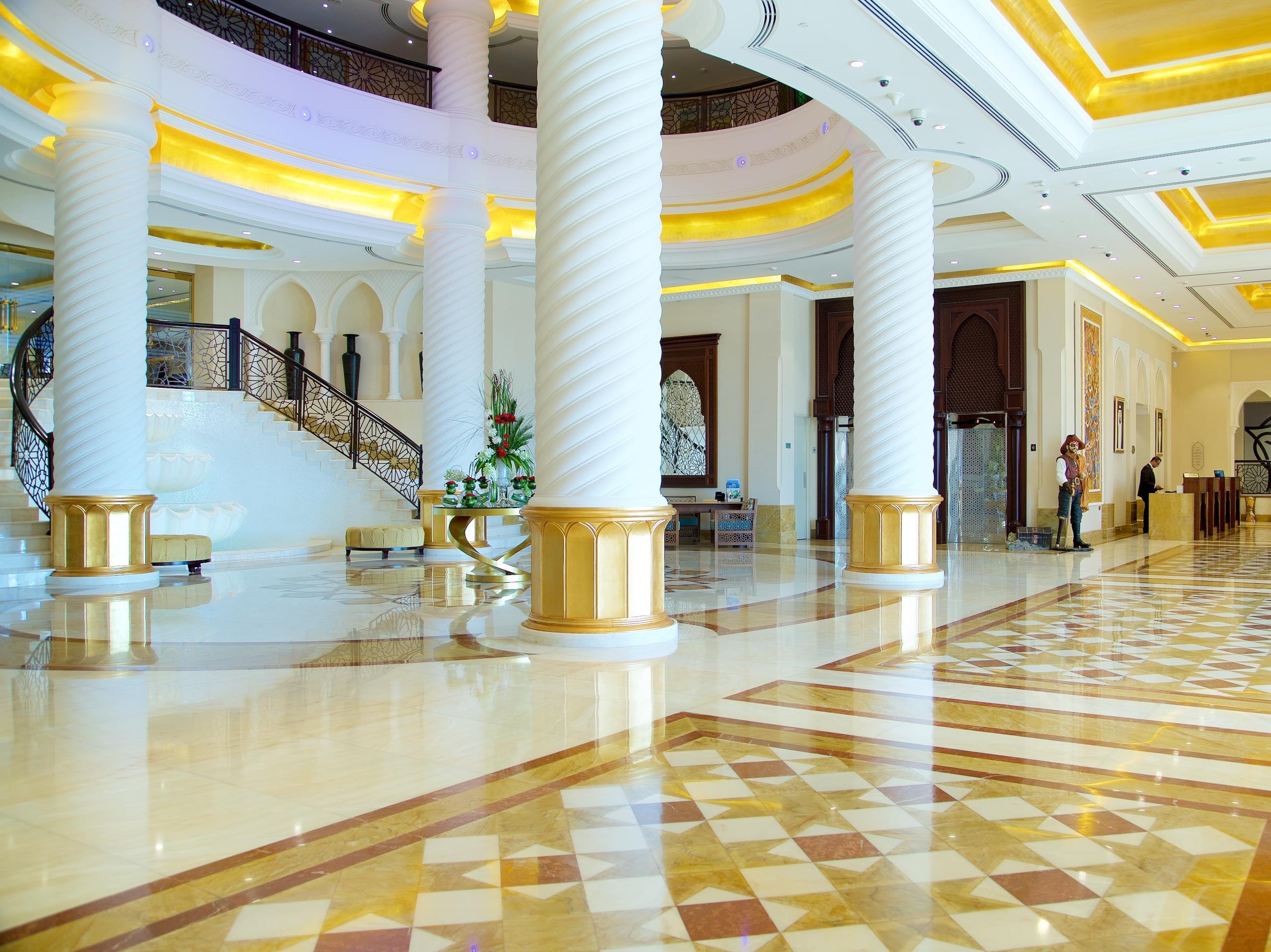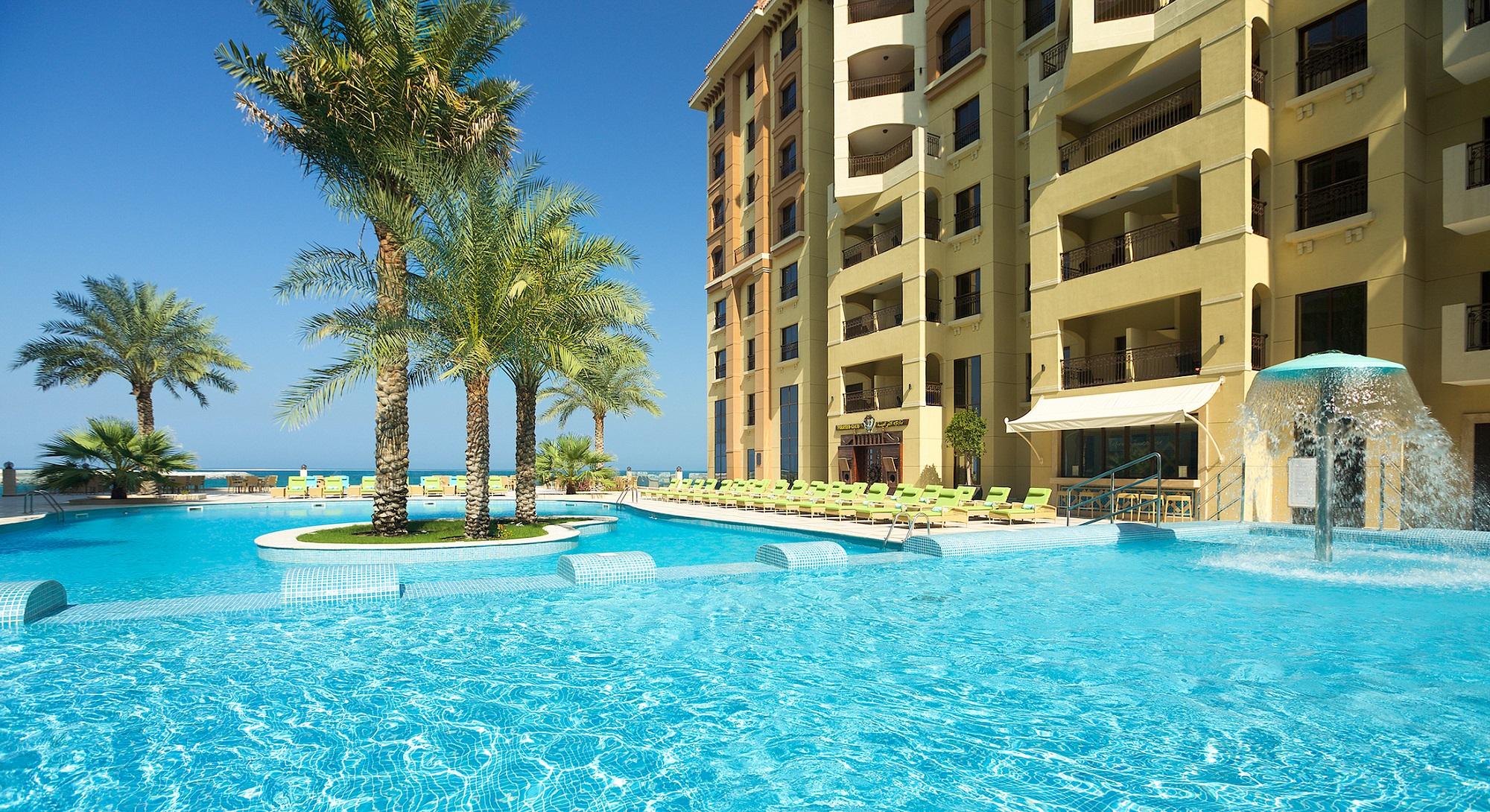 Why You Should Go There
The Marjan Island Resort & Spa supplies all their cherished guests with spa vouchers starting at the value of AED 100, as well as Oriana Clinic vouchers and Pirates Club vouchers for the children. The Marjan Island Resort & Spa puts a big emphasis on guests escaping from the bustle of the city life, while they are checked in. One of the allures to this hotel is the world renowned spa, the La'Mar. While being able to enjoy all the treatments on offer, guests can also enjoy saunas and steam rooms. These stunning facilities boast serene views, overlooking the Arabian gulf.
The Marjan Island Resort & Spa have seven outstanding restaurants and cafes that guests can choose from. Guests are able to enjoy a variety of different cuisines, while being in any one of the Marjan Island Resort & Spa settings. Some restaurants even have the facilities to offer indoor and outdoor dining, for the entire family to enjoy. The Marjan Island Resort & Spa offers a range of different boutiques that avid shoppers can enjoy. The hotel is also in very close proximity to many malls, like the Manar Mall and the RAK Mall. There is also a Health Club that includes different indoor pools and gym equipment for guests to keep up their fitness levels.
Accommodation
This world class resort and spa includes two hundred and ninety nine spacious and comfortable different rooms and suites. Most of the rooms and suites support roof to floor windows that allow guests to have a full view of the Arabian sea, that is at their doorstep. All of the hotel rooms are furnished with high standards and luxury in mind for the guests to enjoy.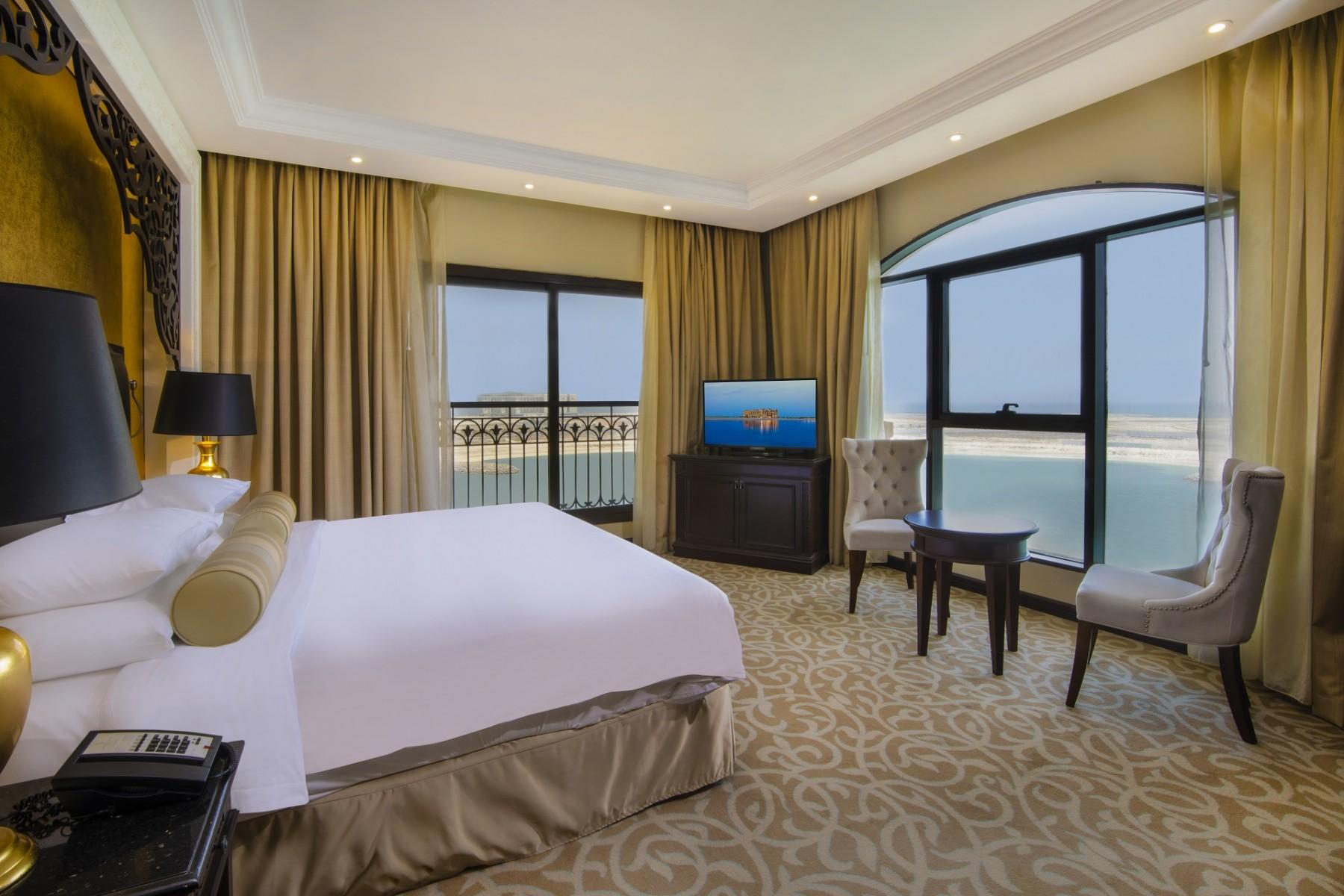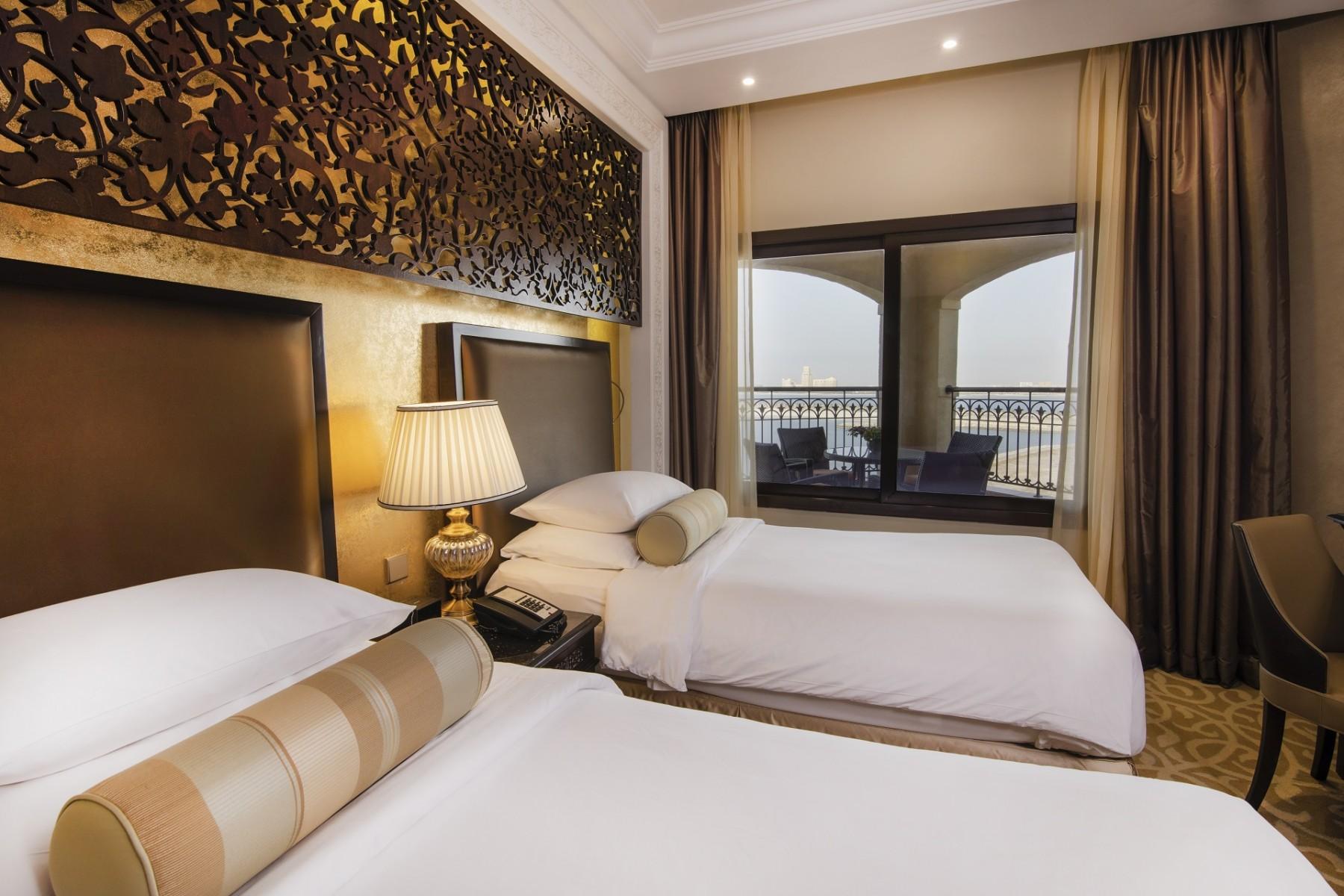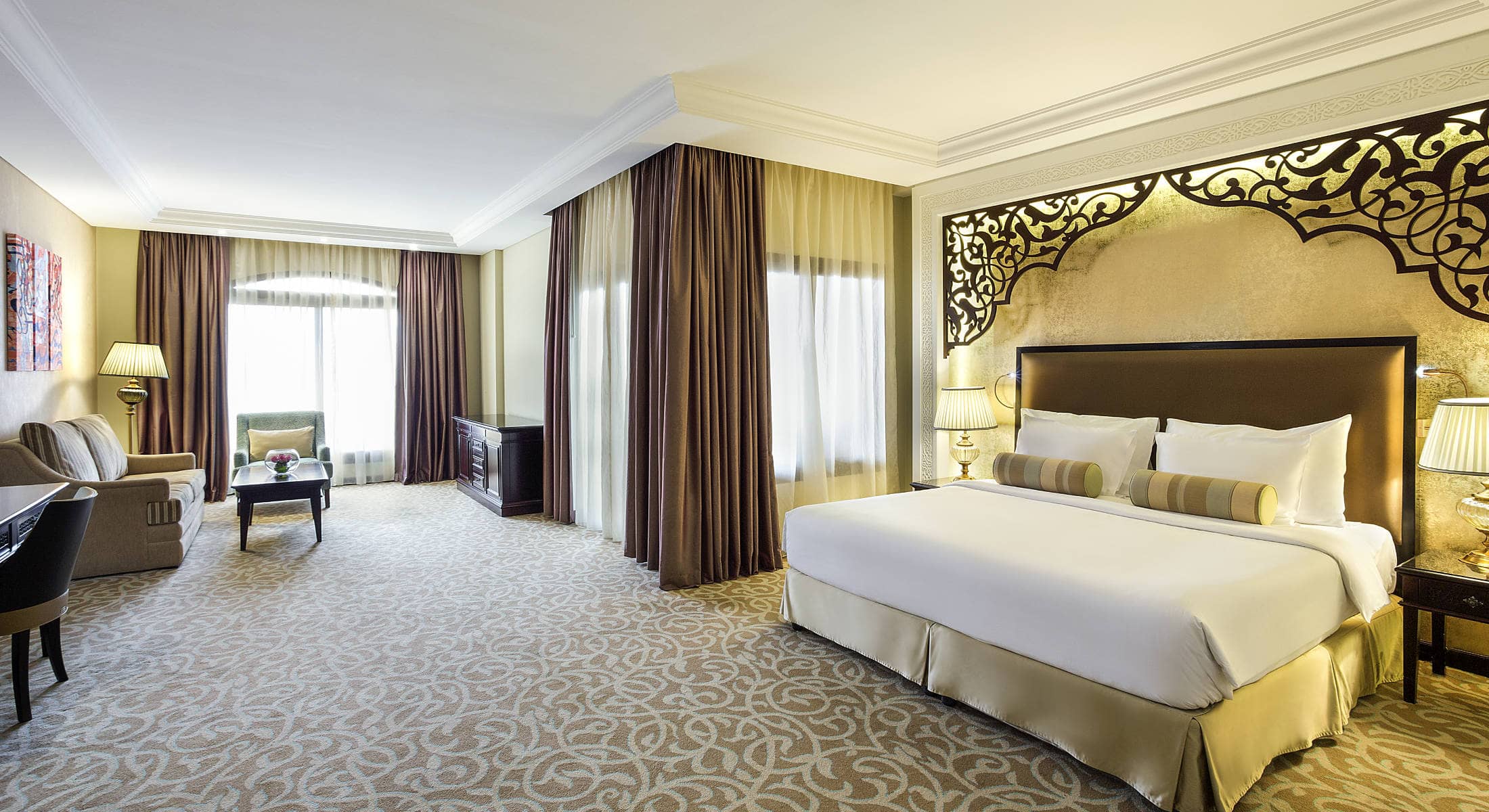 All of the rooms and suites at the Marjan Island Resort & Spa are extremely spacious, with the smallest luxury room starting at 40sqm. Guests will also be able to enjoy a variety of amenities that are included in every room. These amenities include: a 55-inch LED TV; complimentary WIFI and a tea and coffee making station. No matter what the reason for your stay, there is accommodation that will be suited to you and your needs, with a variety of different options available.
Executive Club Lounge and Kids Club
The Marjan Island Resort & Spa unfortunately has no club lounge, but they do have an exciting Kids Club for children to enjoy.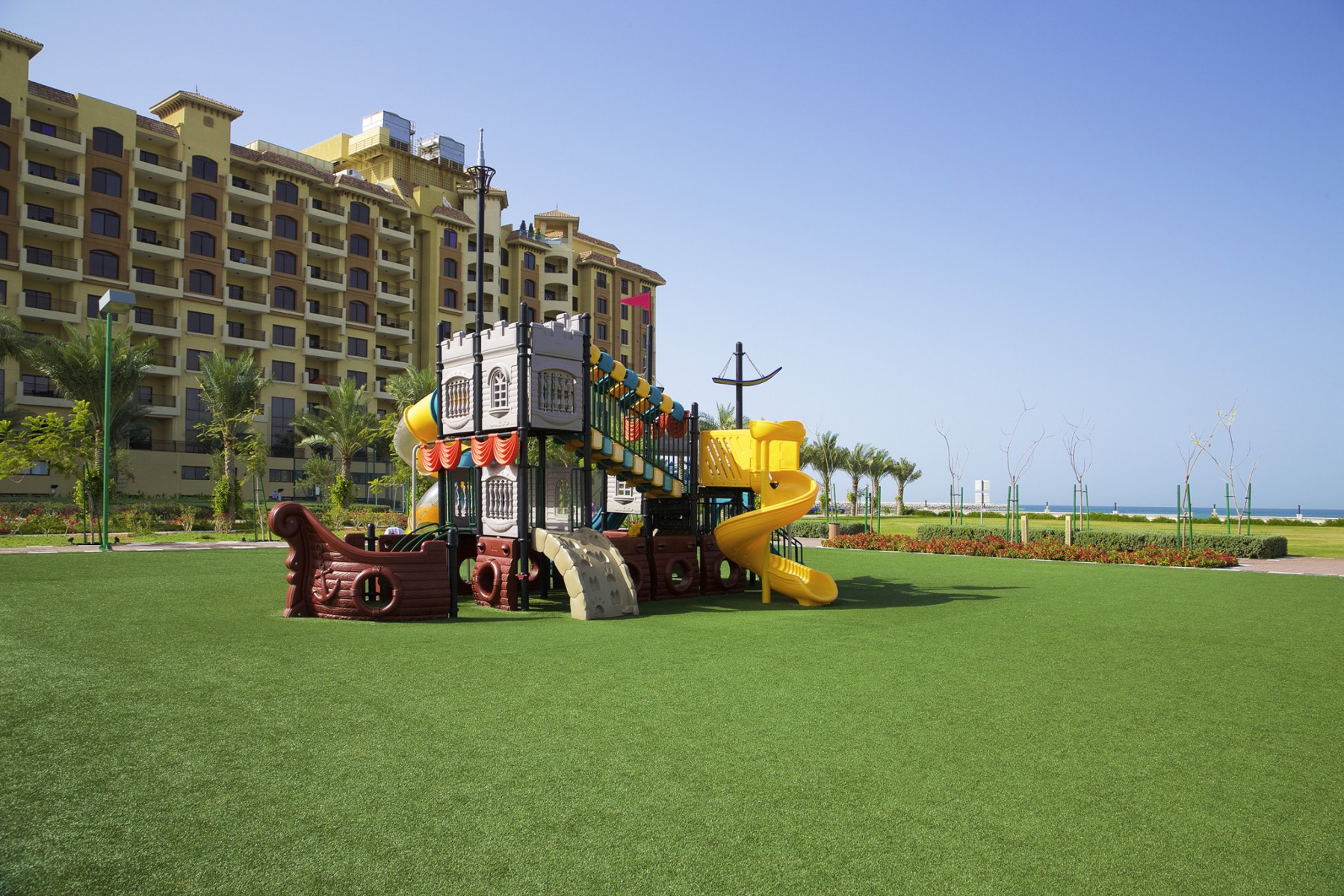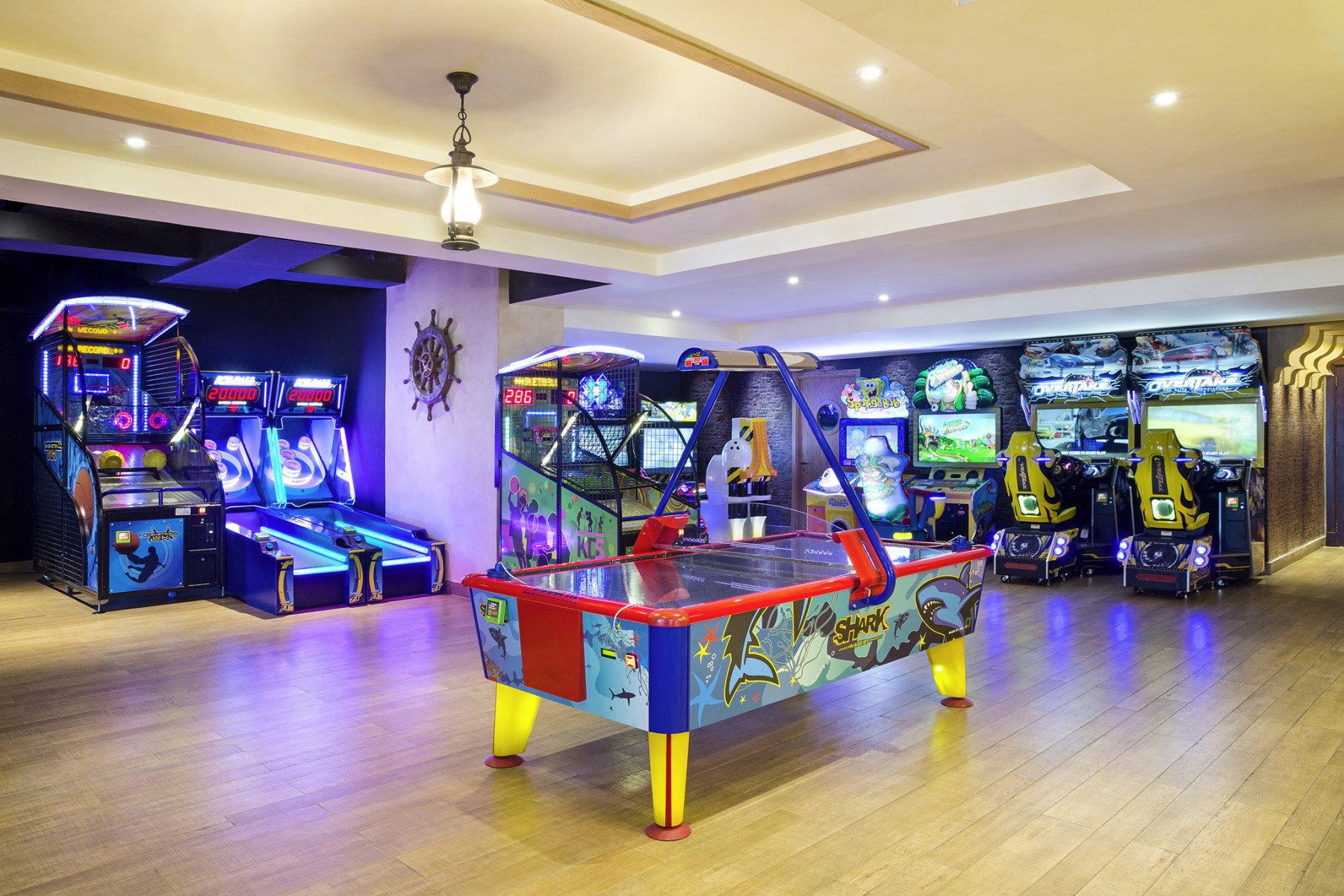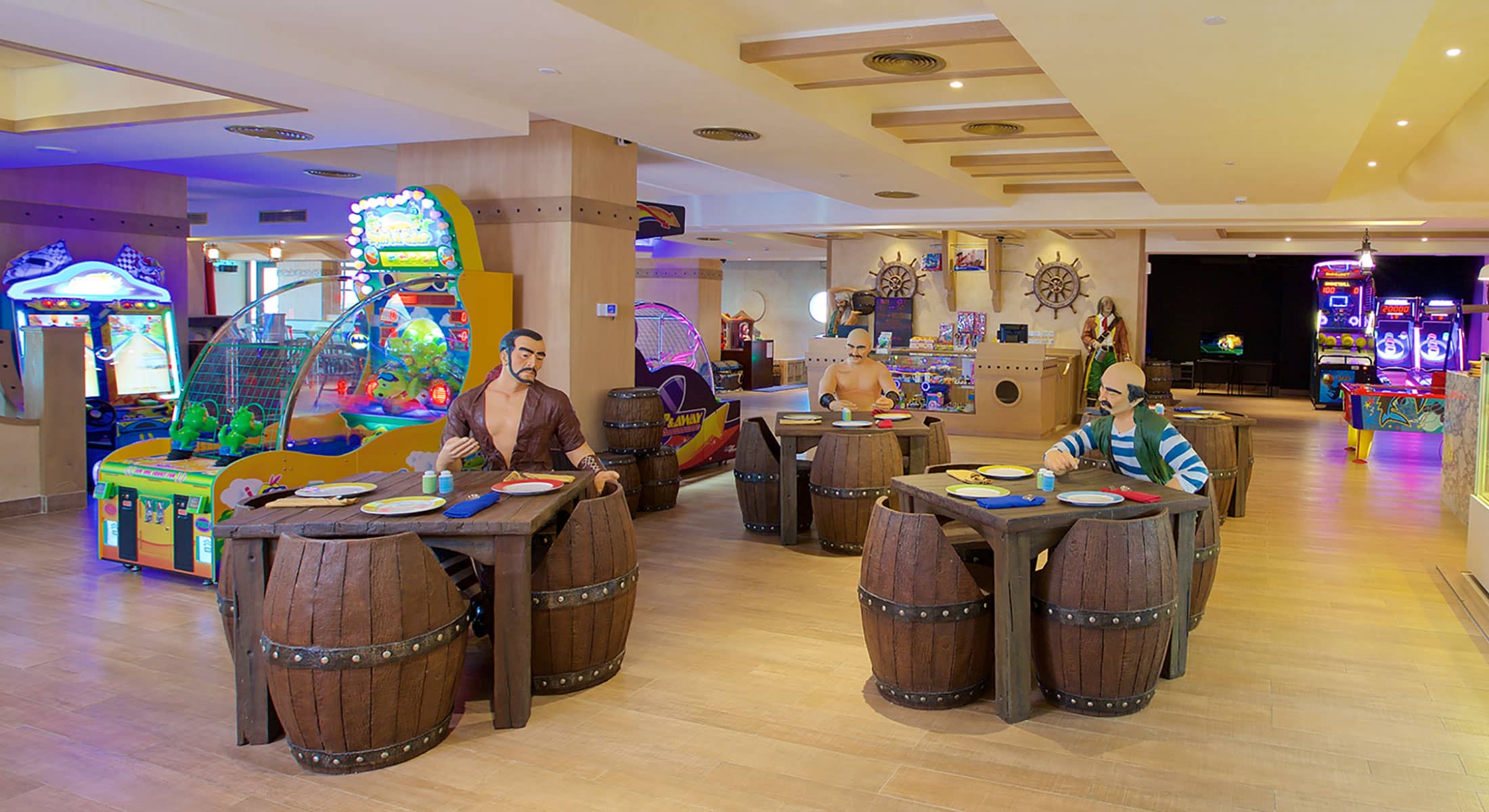 The Kids Club is also known as the Pirates Club is fit for all children from the ages of three to fifteen. While you can enjoy all the variety of activities that the hotel has on offer, you can rest assured that your children will be having just as much fun, while being entertained and supervised at all times. Read about the kids Pirates Club by clicking on the below button:
Marjan Island Resort & Spa Kids Club