Marriott Executive Apartments Sukhumvit Park, Bangkok offers an indoor and outdoor play area for their younger guests. The indoor kids club can be found on the third floor and is open daily from 6.30am to 8pm.
This is an unsupervised kids club and children must be accompanied and under full supervision of their parents at all times. The indoor play area is spacious and clean, brimming with colour and fun for younger guests. Parents are encouraged to order refreshments to enjoy while waiting for their children to finish playing with other children also staying in the apartments.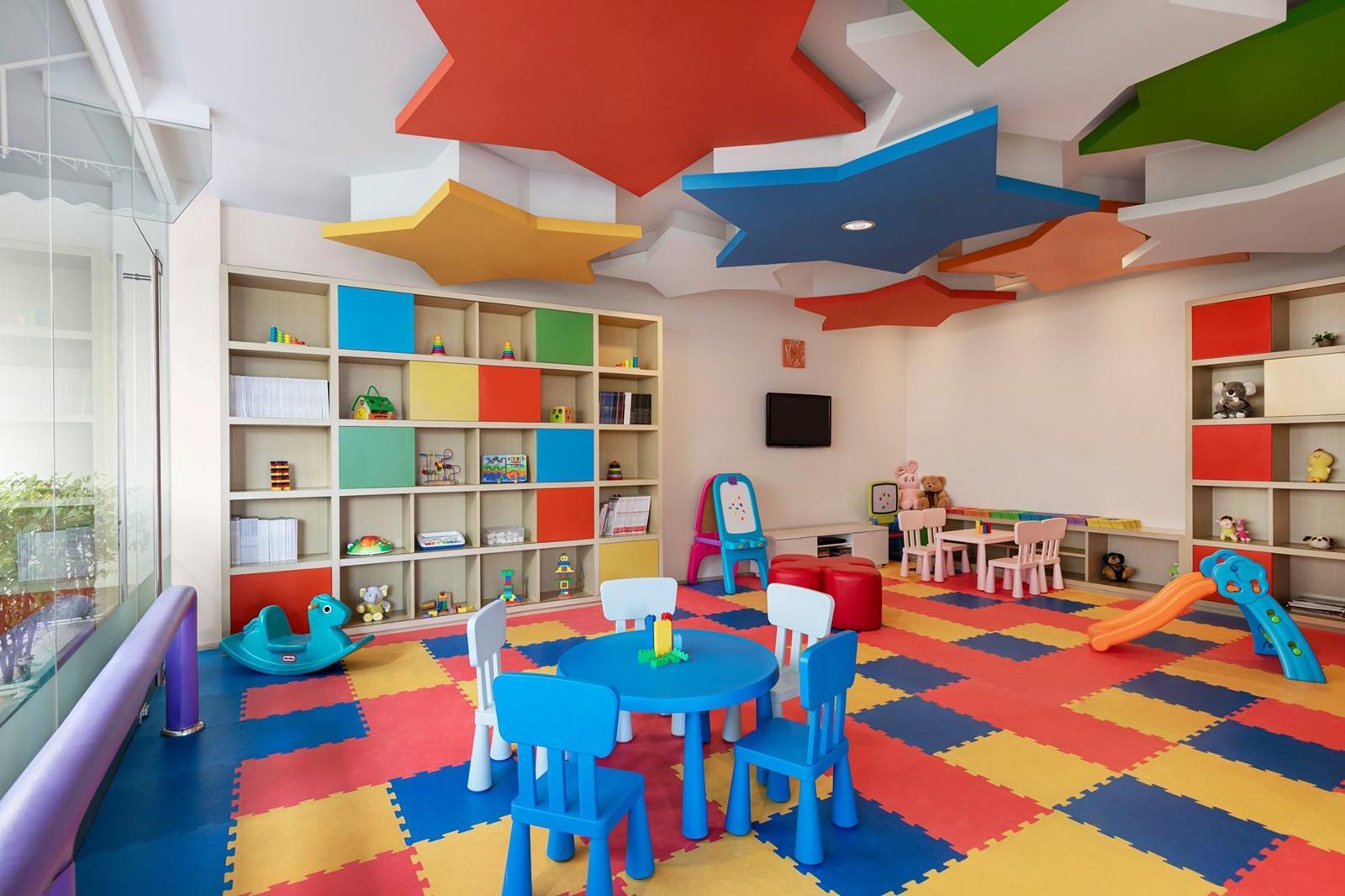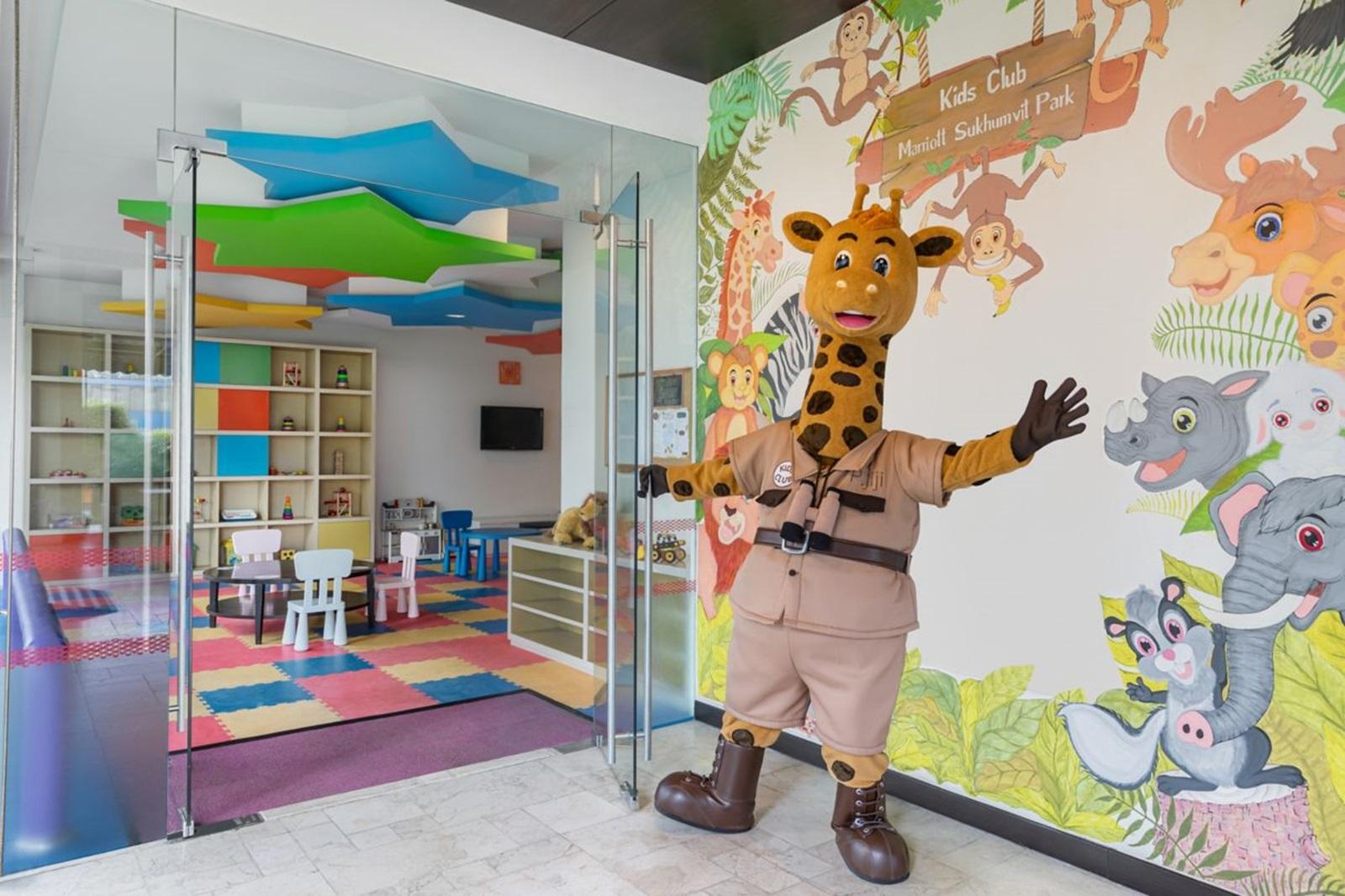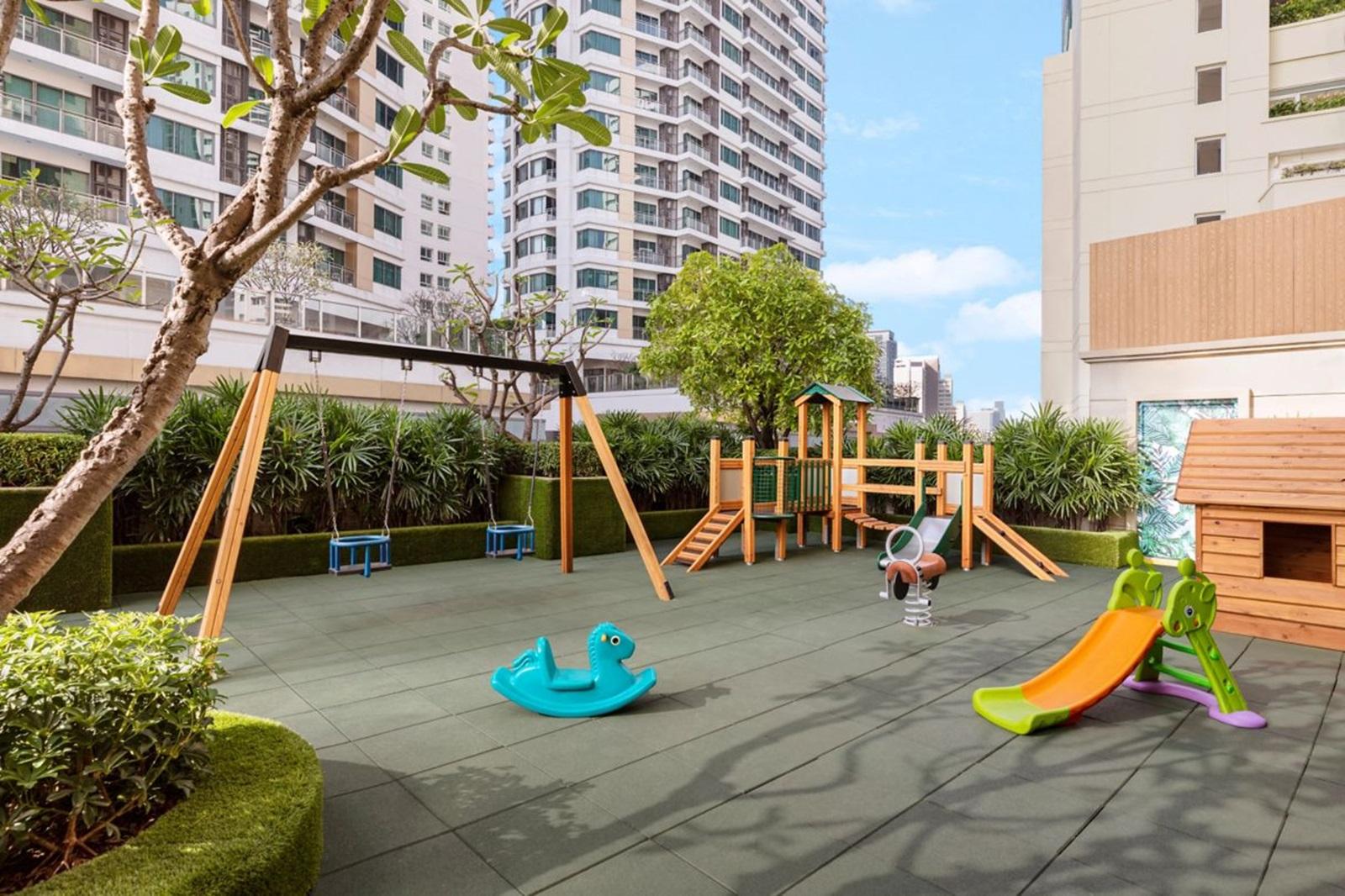 Indoor Fun Brimming with Colour
The spacious indoor kids club is bright, colourful and fun. Children know they have arrived in a fun space designed with them in mind from the bright, soft flooring to the large colourful stars that adorn the ceiling. The shelves are overflowing with toys and games that keep children occupied and engaged for hours.
This indoor play area has an indoor slide, rocking horse, tables and chairs and a television on the wall. Children can get creative and draw using the easel, taking advantage of the natural light that flows through the large windows. On arrival, the large plush giraffe dressed in safari clothing welcomes children. Parents can relax with a coffee as their children play, gazing out at the spectacular views.
Large Outdoor Play Area
The large outdoor play area is located next to a large manicured lawn with seating for parents and a place to enjoy a picnic, making the most of a warm sunny day. The play area boasts a large wooden climbing frame, swings, slide and a rocking horse. This outdoor play area is the perfect opportunity for children to fun, let off some steam and make new friends. The large wooden climbing frame has stars to clamber up and a slides to slide down and a wooden bridge to climb across. It is a safe area for children, while offering parents comfortable seating, while being able to keep an eye on their children at all times.
The grass area offers comfortable outdoor seating for parents with a wooden sofa with soft cushions and wooden chairs, along with a table to place your drink while your children play. Children can also run around on the grass and play games, stopping for refreshments with their parents. Marriott Executive Apartments Sukhumvit Park, Bangkok have taken great care in providing safe and entertaining play areas for their young guests with the outdoor play area being ideal on warm days, while the indoor play area provides hours of entertainment when wet and cold.