The Executive Club Lounge at the Marriott Marquis City Center Doha Hotel is open daily from 6am to 11pm. This Executive Club Lounge is located on the eighth floor of South Tower and offers a choice of food presentations each day, which includes:
Breakfast from 6am to 10am during the week and 6.30am to 11am on Friday and Saturday
Light snacks and tea served from 12pm to 4pm, where you can enjoy fruits, savouries and sweets
Happy Hour from 5pm to 8pm offering hot foods, cheeses, salads, soft beverages and sweets. Alcoholic beverages are offered at two glasses per person.
Children under the age of twelve registered in any of the Club Rooms can access the Executive Club Lounge, when accompanied by an adult.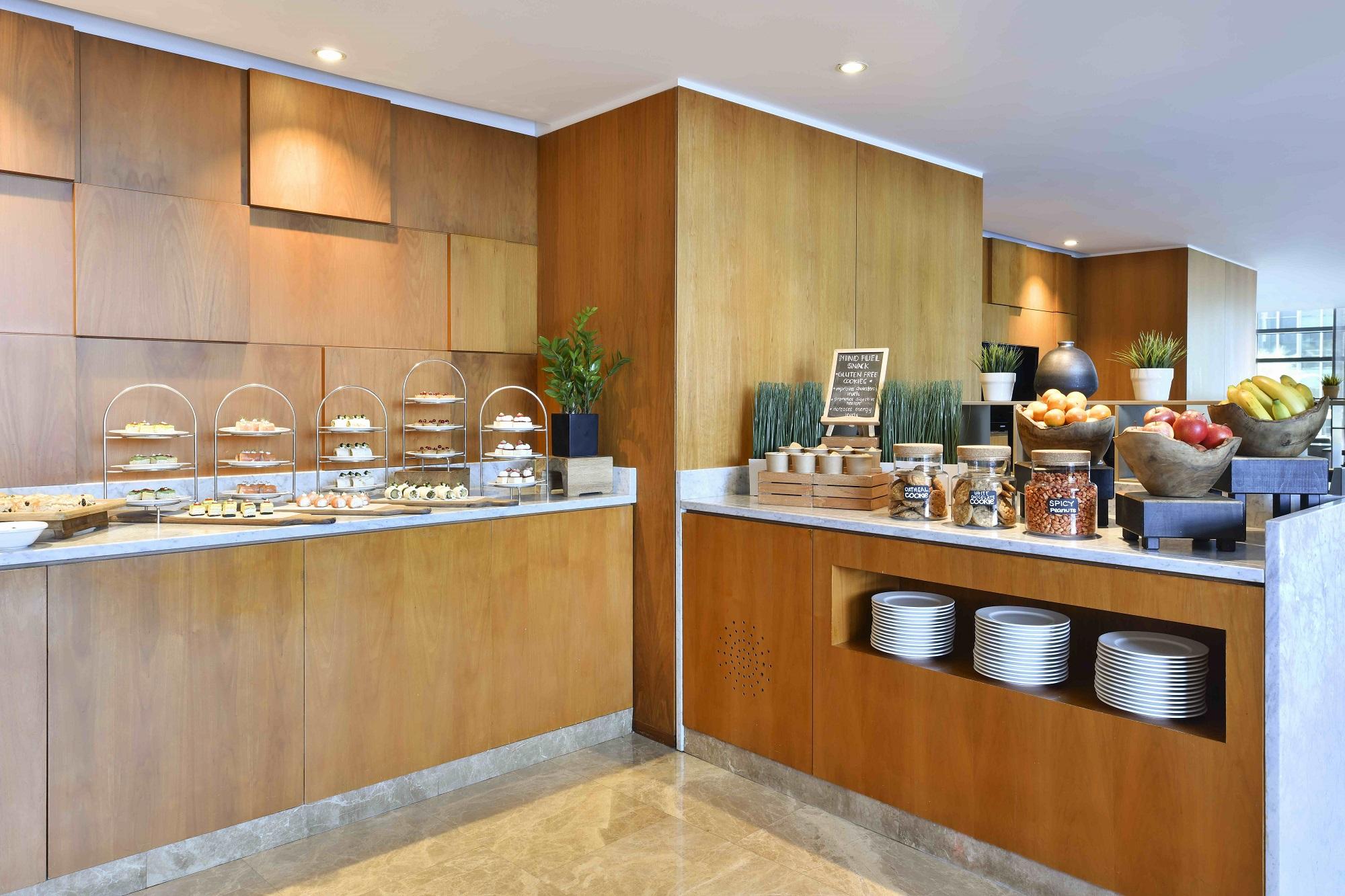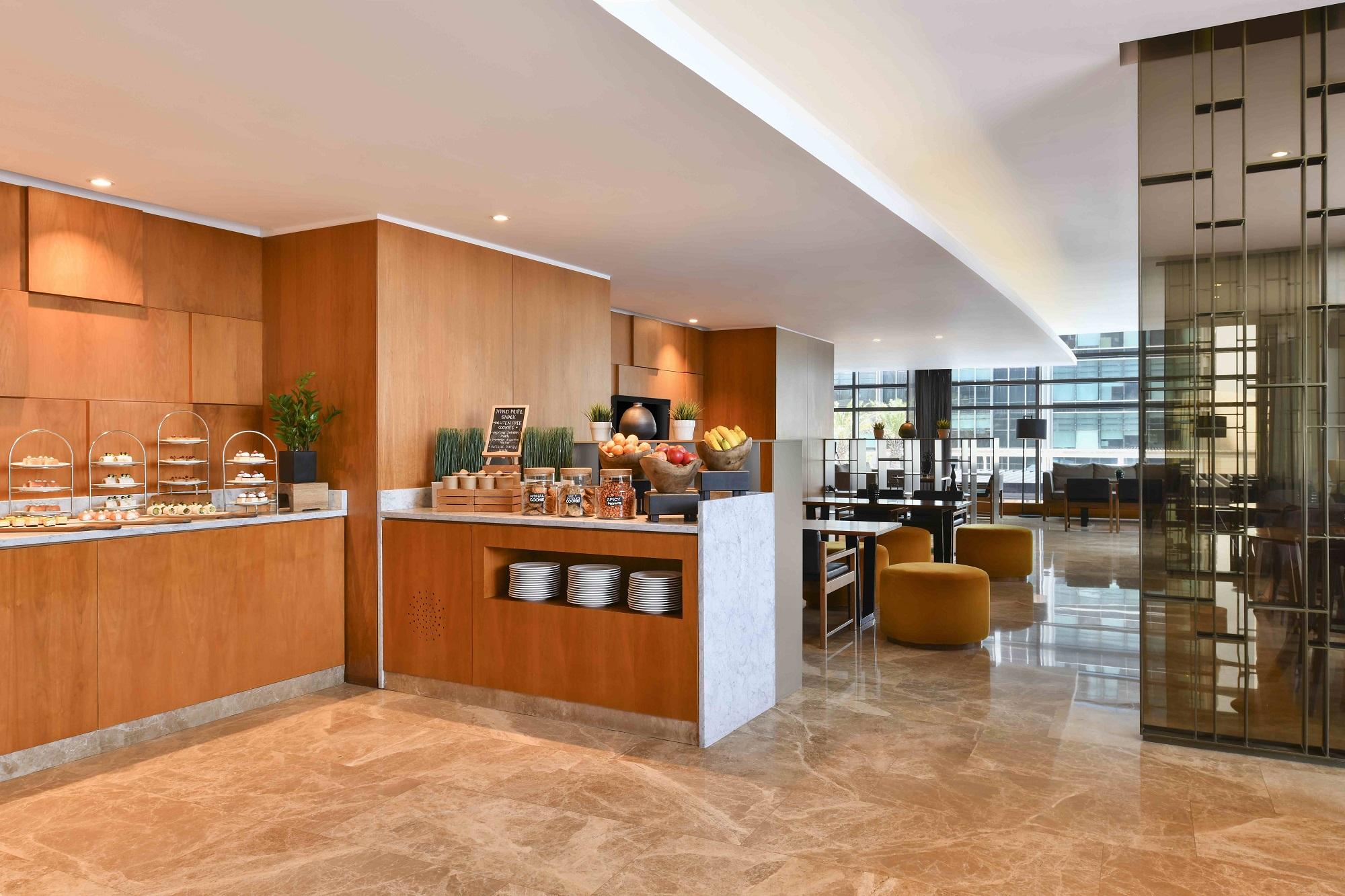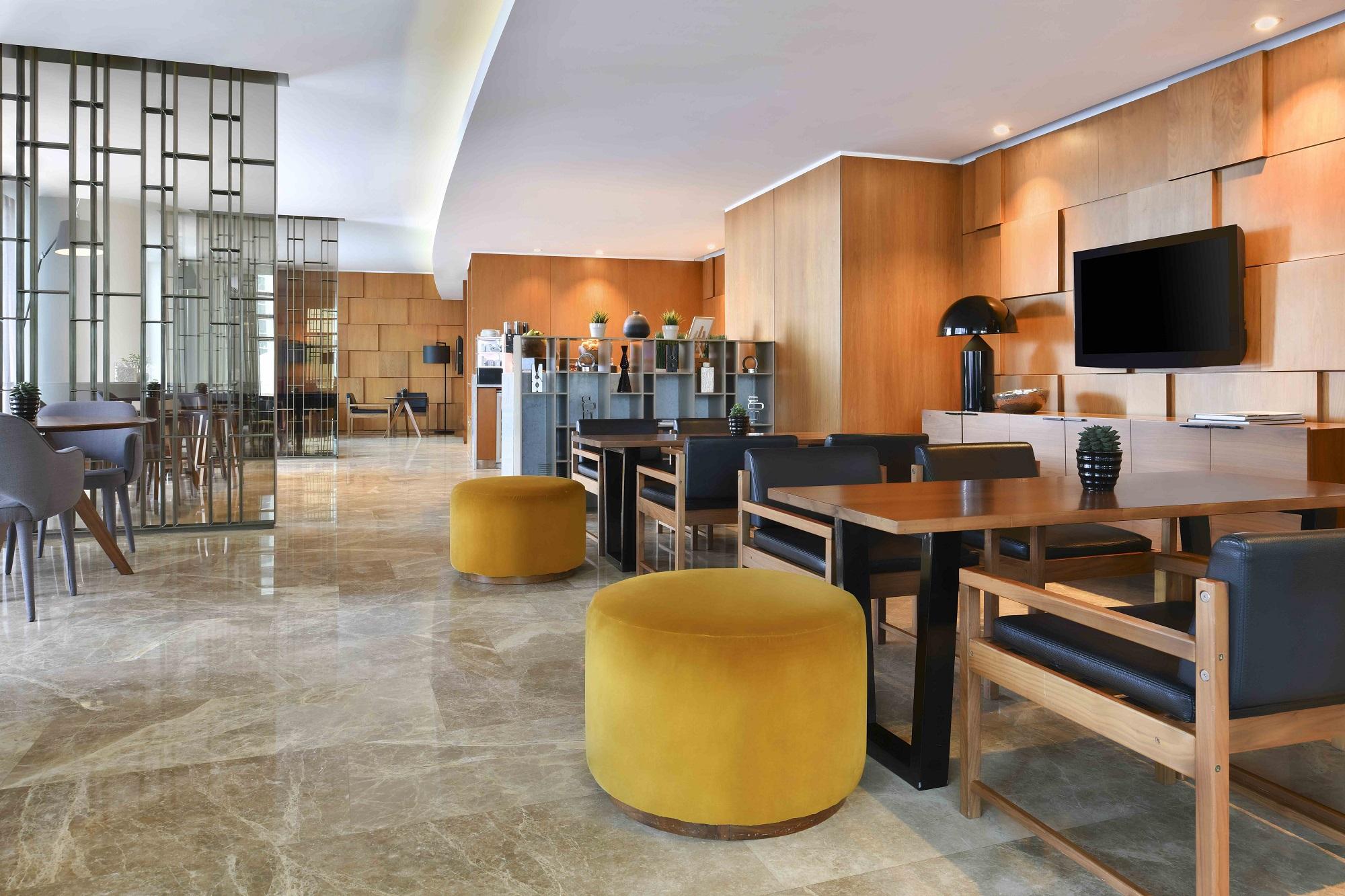 Exclusive Benefits with Superior Service
The Executive Club Lounge offers that additional touch of luxury when staying at the Marriott Marquis City Center Doha hotel with five star services, which are offered exclusively to Bonvoy Elite Members and those staying in the Executive rooms and suites. Making use of this Executive Club Lounge offers a selection of food and beverage options throughout the day and you can bring along a guest if you wish, though note you will be charged an additional QAR200 per person, enabling them to enjoy the same benefits you enjoy.
This Executive Club Lounge offers a place for you to relax, unwind or catch up with your work. There is high speed wireless internet available, while the location offers spectacular city views, if you simply want to sip your coffee, read the morning paper and enjoy the quiet space.
Modern, Spacious, Light and Bright
The Executive Club Lounge at the Marriott Marquis City Center Doha Hotel offers a modern space, that is spacious, light and bright. They have ensured the natural light flows through the entire lounge area from the floor to ceiling windows with glass partitions to provide semi private areas, where you can complete your work, catch up on emails or simply relax and soak up the view.
The large food preparation area is overflowing with spectacular canapés and drinks, along with spacious seating areas with top quality furnishings for you to enjoy during your stay. Choosing an Executive room or suite will provide you with first class services from an experienced and attentive team.