The Executive Club Lounge at New York Hilton Midtown opens from 6.30am to 10pm daily. This comfortable and spacious executive club lounge is located on the lobby level, offering four food presentation daily. The food presentations include:
Enjoy a continental breakfast from 6.30am to 10am including fresh fruit, bagels, croissants, pastries, cereal and yoghurt.
Tea, coffee, cappuccino, hot chocolate, soda, water, and orange juice is available throughout the day.
Homemade cookies are offered from 1.30pm to 4pm
Hors d'oeuvres are serviced from 5pm to 7pm.
Enjoy homemade cookies from 8.30pm.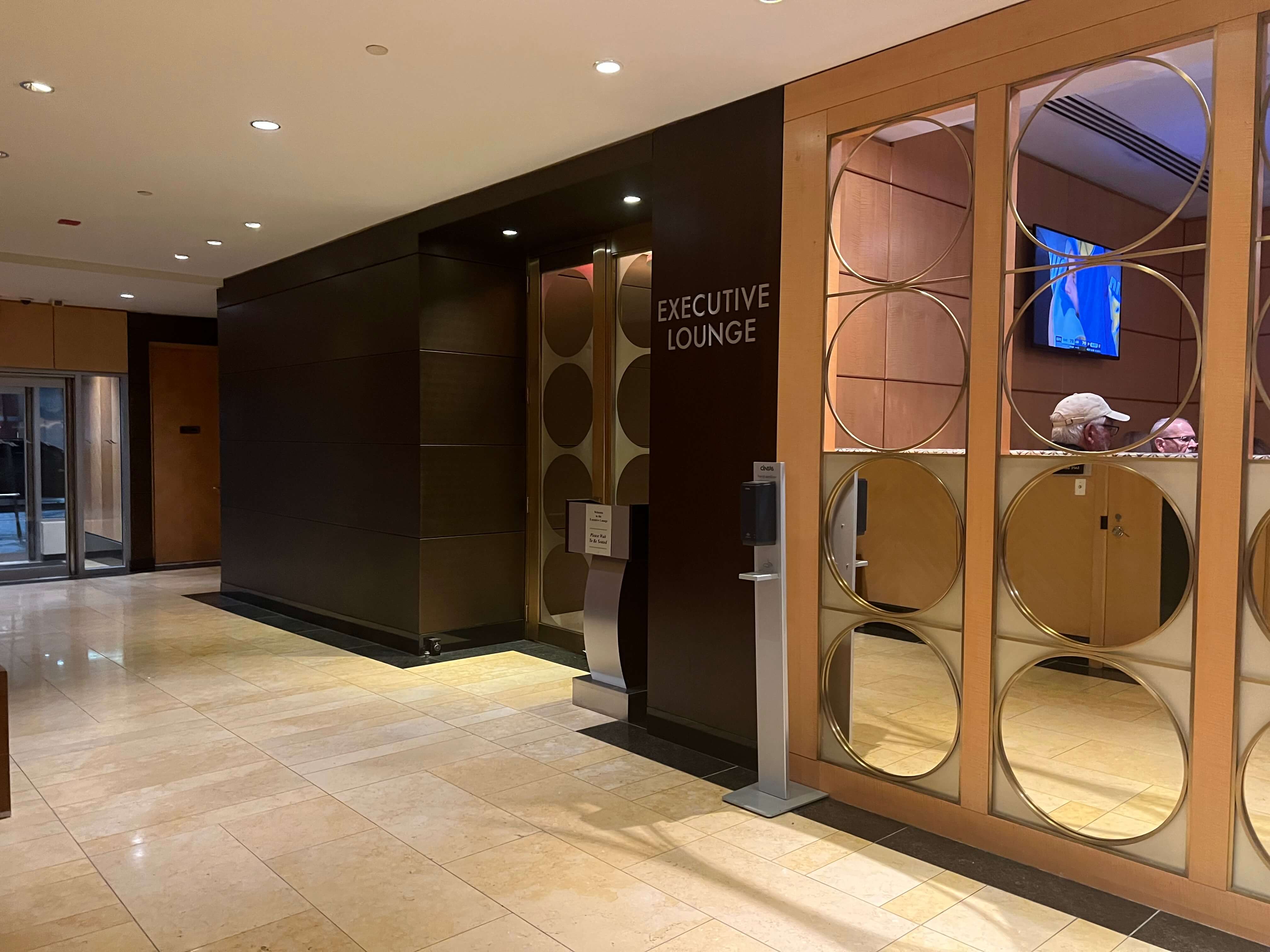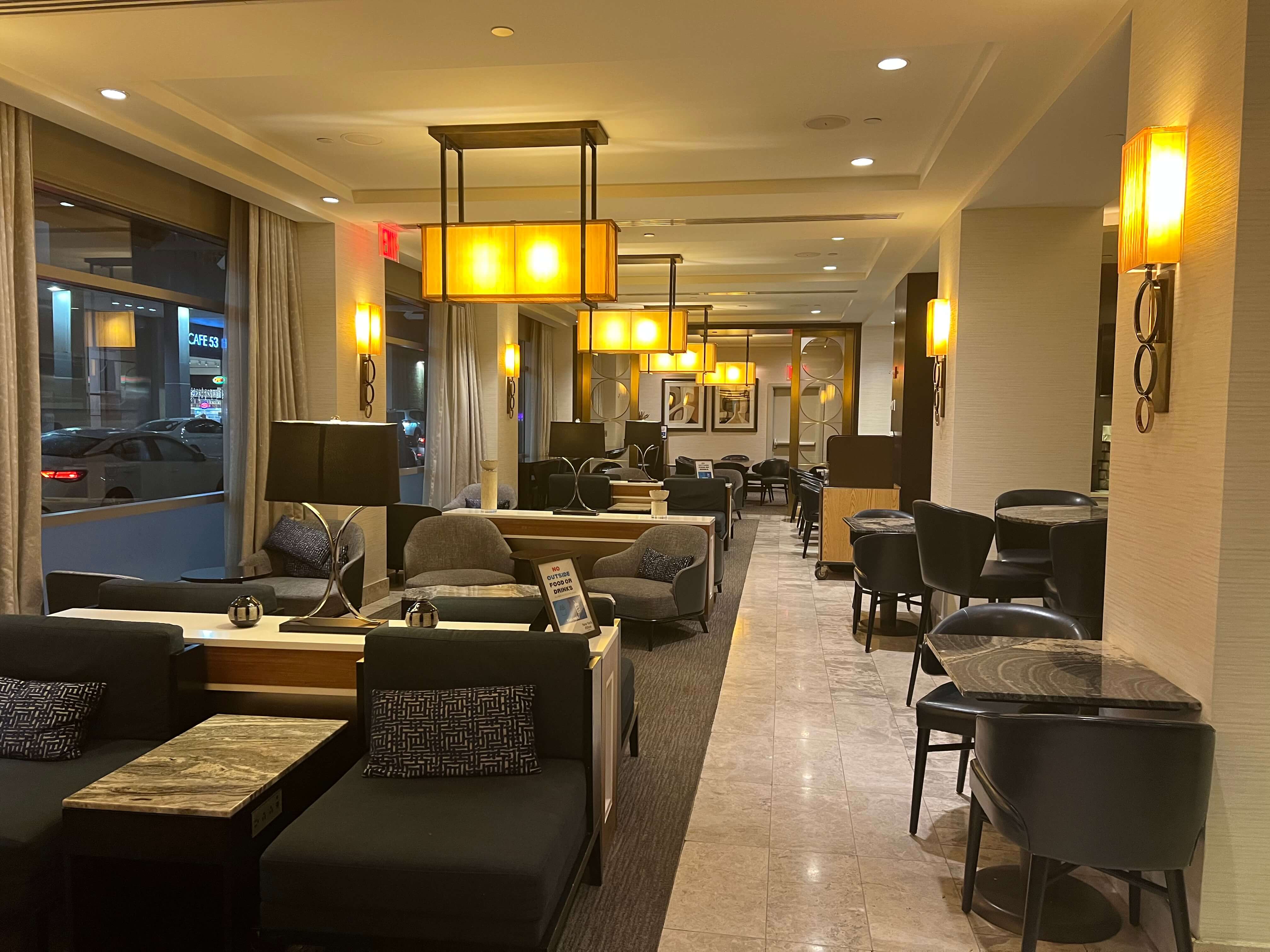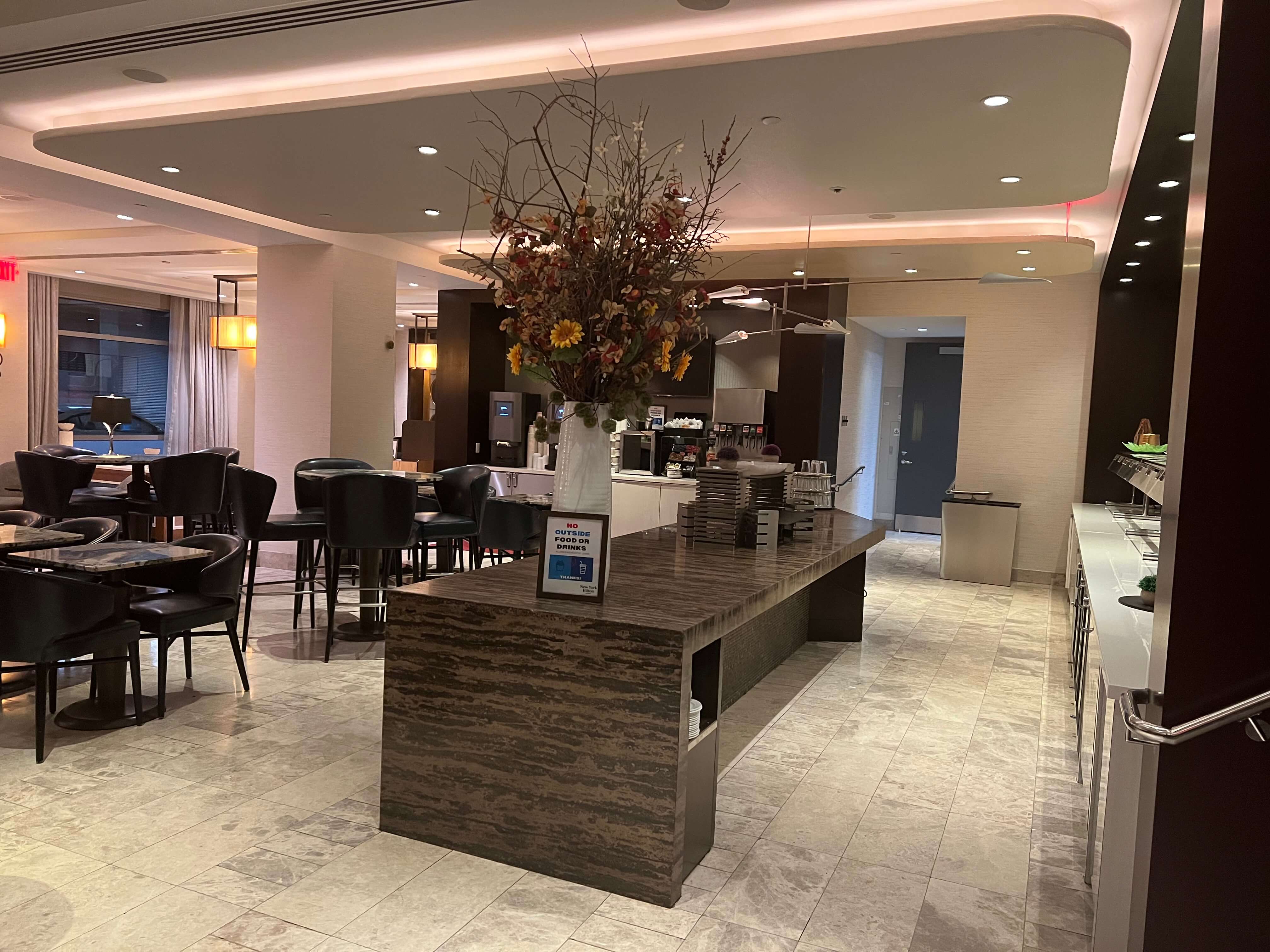 This executive club lounge can be found just across from the front desk on the lobby level at New York Hilton Midtown. The area is open to executive club lounge guests, including children. Please note that no outside food or beverages are to be brought into this exclusive area and no loud music is allowed to take other guests into consideration.
Generous Space with a Dedicated Team
From when you first arrive at the double glass doors to the executive club lounge, you know you are about to experience something special. This executive club lounge offers a generous space with separate dining and lounge areas, complete with the finest quality furnishings. The floor to ceiling windows allow an abundance of natural light that reflect off the large pillars that are used to separate the spaces, giving you a place of your own to relax or work.
There is a large food island to the one side that is always replenished, ensuring that you can enjoy your complimentary food presentation. Relax and unwind with a coffee or cocktail before or after a day of business meetings or sightseeing experiences. This executive club lounge offers the perfect quiet place to finish off any work or read a book. The dedicated team offer first class services to their exclusive executive club lounge guests.
Exclusive Access with Excellent Privileges
The executive club lounge at New York Hilton Midtown offers complimentary access to guests staying in any of their executive rooms or suites, along with Gold or Diamond Elite members. This is where you enjoy a complimentary breakfast in the morning, soft drinks, teas and coffees throughout the day and relaxing cocktails and Hors d'oeuvres in the evening. This exclusive area offers a private reception desk, complimentary wireless internet, newspapers and computers with printers.
The executive club lounge at New York Hilton Midtown offers a luxurious lounge experience inside a luxury hotel. The dedicated team are professional and attentive and are ready to assist with printing, business services, taxi or car hire services, restaurant bookings and more. They ensure their guests receive the first class services you expect when you have the convenience of exclusive access to this top executive club lounge.