Pan Pacific Suzhou is a family friendly luxury hotel, catering to younger guests. They provide small kids club / play area, which is located on the first floor, close to the first floor entrance. It is open daily from 9am to 8pm.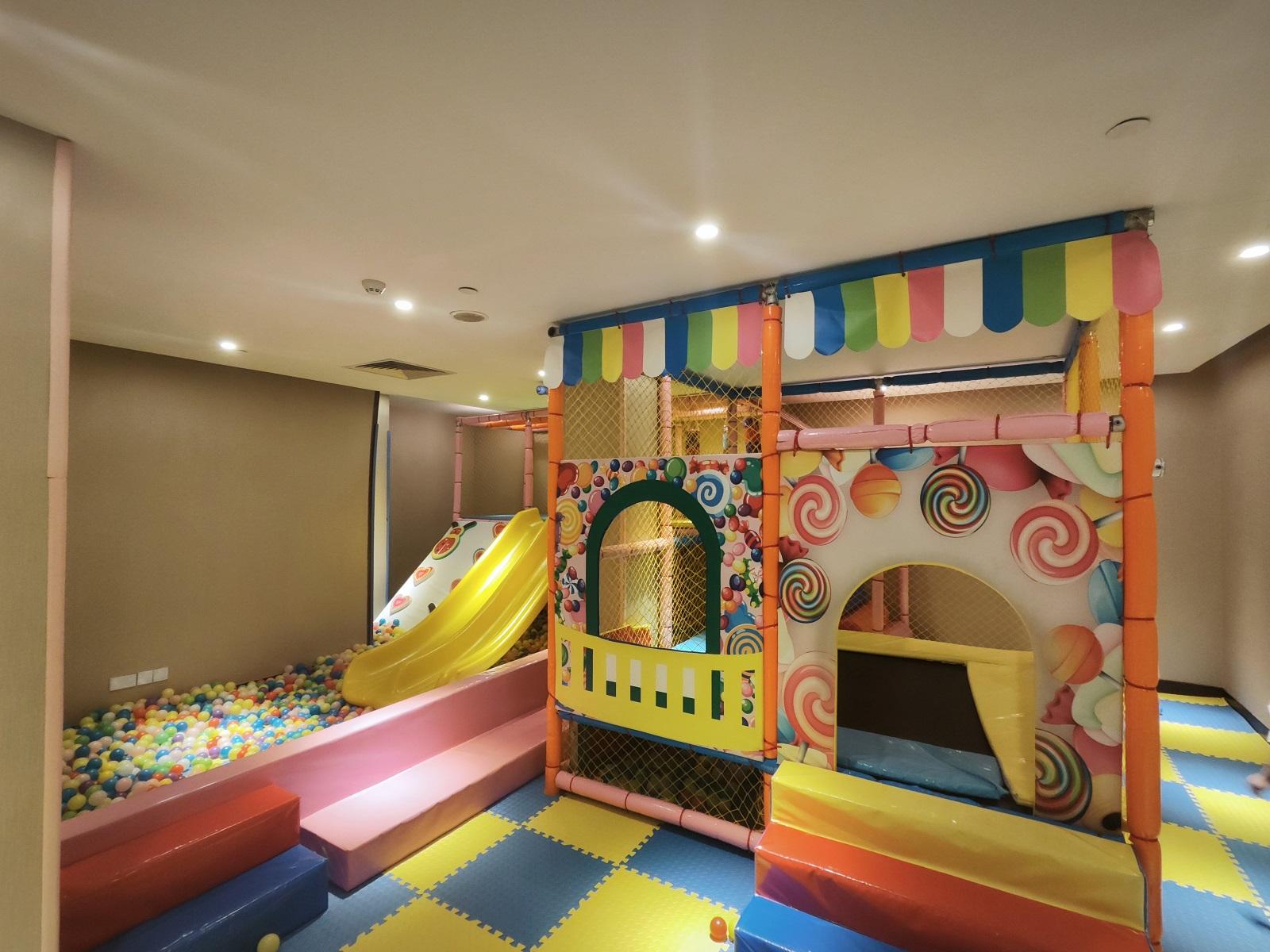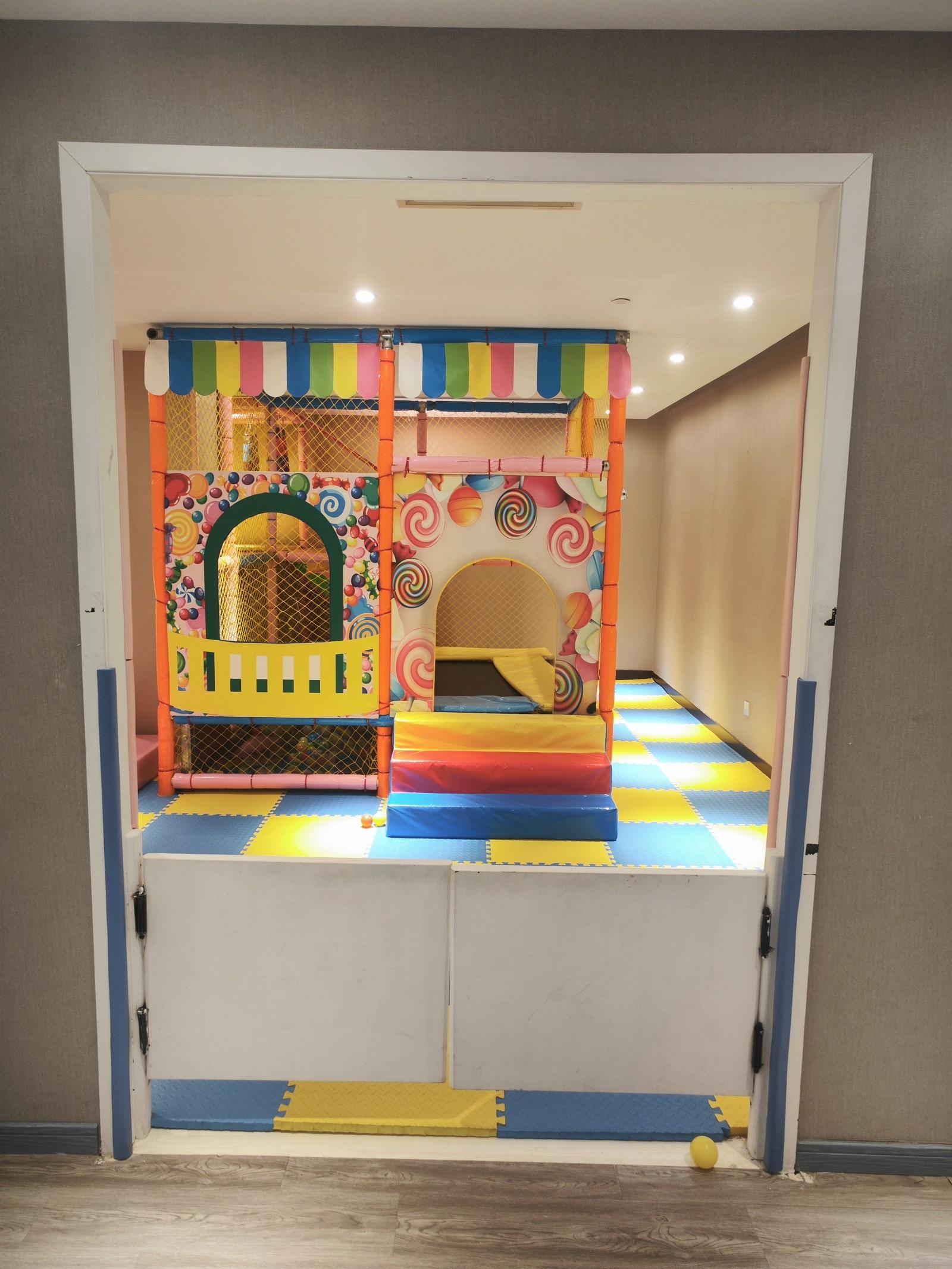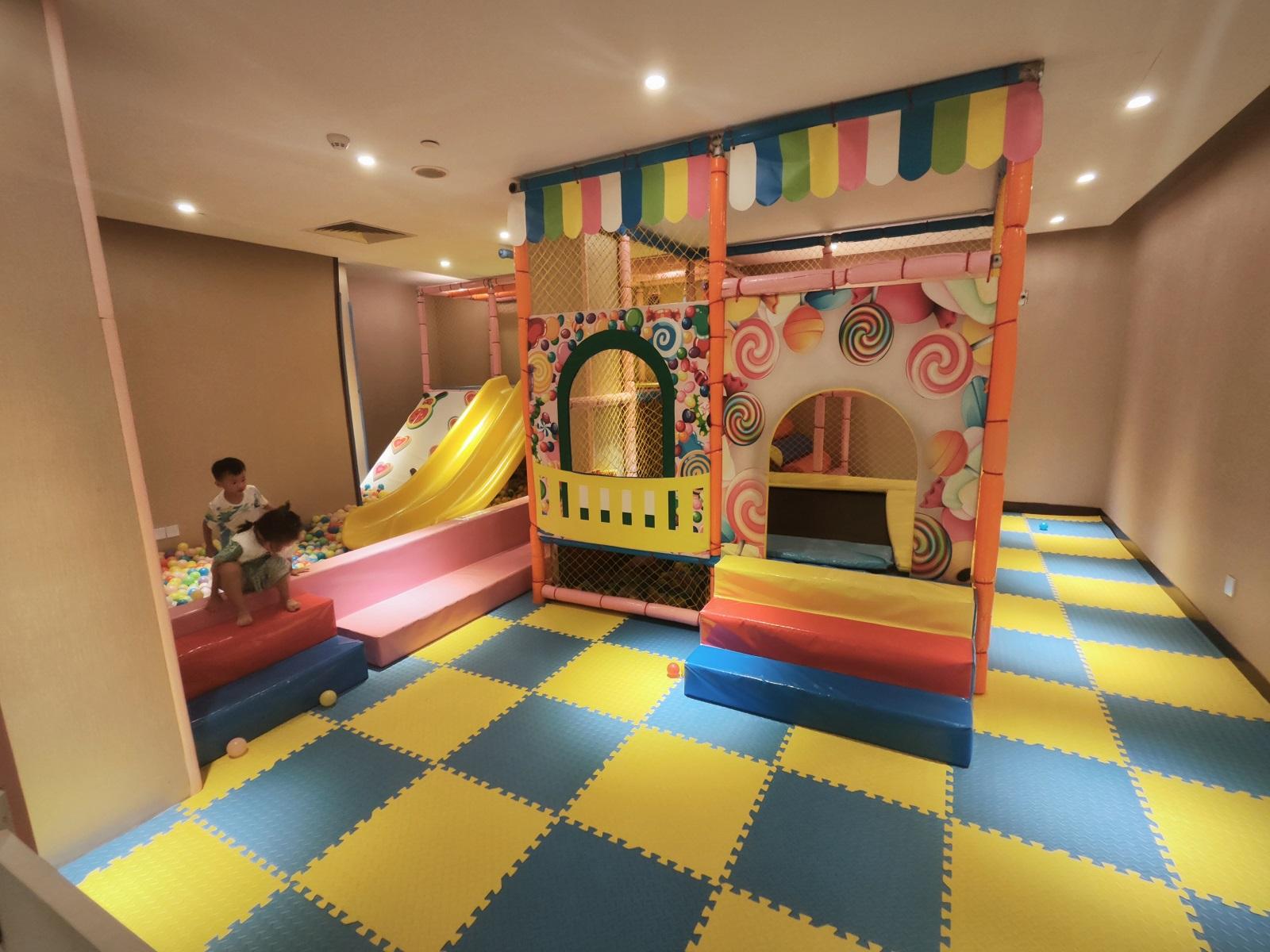 Unsupervised Play Area for Younger Guests
The Kids Club at Pan Pacific Suzhou is a small play area that is self-service. Parents are to supervise their children when making use of the kids club. Unfortunately, they do not offer organised activities, but the play area has been carefully thought-out to enable children aged three to ten to have fun, climb and slide.
It is only twenty five square metres of space, complete with a small climbing frame with windows, a slide that ends up in a soft ball park and colourful decorations. Parents can bring their children at any time of the day, for as long as they wish. The Kids Club at Pan Pacific Suzhou eliminates boredom when staying at the hotel, enabling children to play and let off steam.
While it is small, the team have put a great and safe play area in place to keep their younger guests entertained, ensuring they also have a great time when staying at this luxurious hotel.
Keeping Younger Guests Entertained
Travelling with younger children can be exhausting. After a day of exploring sights and dragging your crying child to different pagodas, temples and canals, sitting down and letting your child play in the kids club is a chance for the child to have some fun and parents to relax.
While this small Kids Club at Pan Pacific Suzhou is not supervised, parents can still let their children play, have fun and meet other children staying in the hotel. We found the area comfortable, bright and cheerful. The children loved the climbing frame, popping their heads out the windows, playing catch as they ran up the stairs into the climbing frame and sliding down into the ball park.
The Kids Club ensures that children have a safe place to play without the risk of injuring themselves. From the soft blue and yellow floor to the slide into the ball park, you can rest assured your child will be safe. The stairs into the climbing frame and outside the ball park are all softly padded, offering a variety of colours, making it bright and safe for children aged three to ten.