Sheraton Grand Hangzhou Wetland Park Resort offers Chinese architecture with modern furnishings with stunning views of Hangzhou signature gardens. This luxurious resort offers a fitness centre, on-site spa and indoor swimming pool. Staying in this resort, you enjoy the convenience of complimentary wireless internet throughout, along with free parking.
It is an ideal location only five kilometres from the train station and forty minutes from Hangzhou Xiaoshan International Airport. The hotel also offers the convenience of non smoking rooms and family rooms, accommodating business and leisure travellers.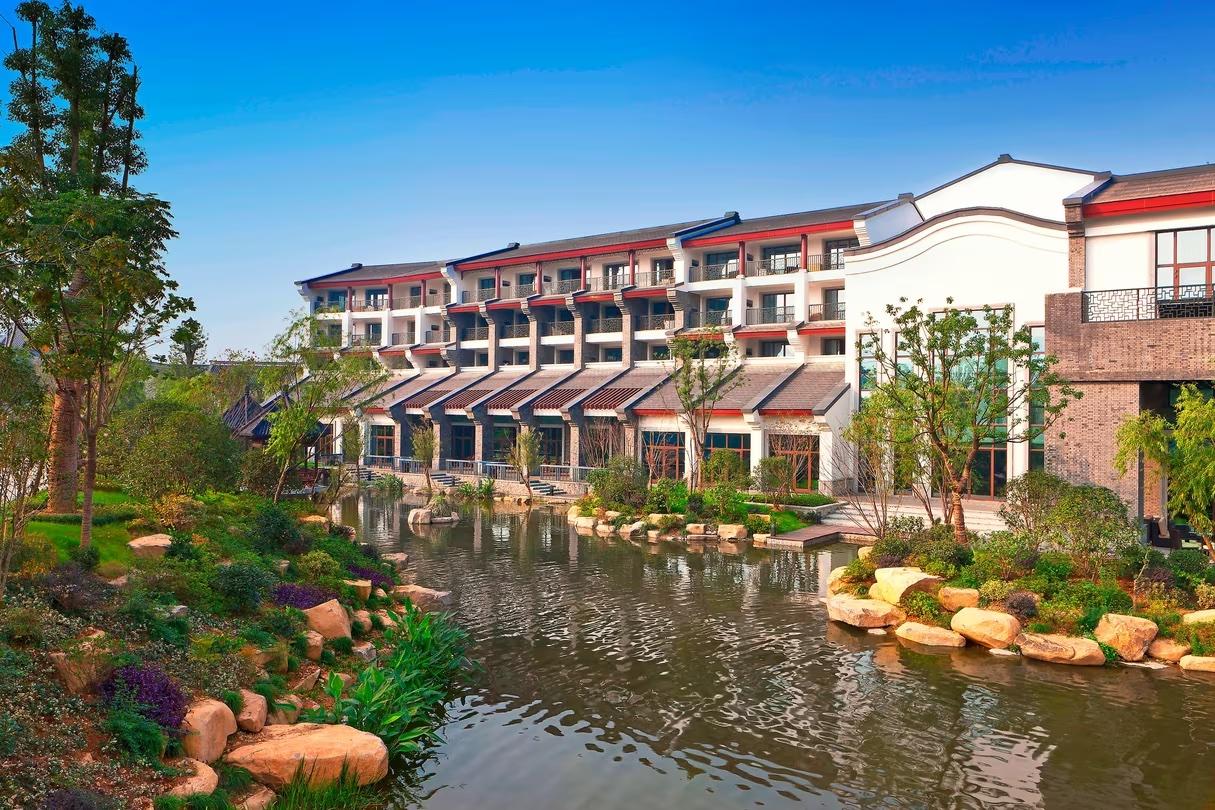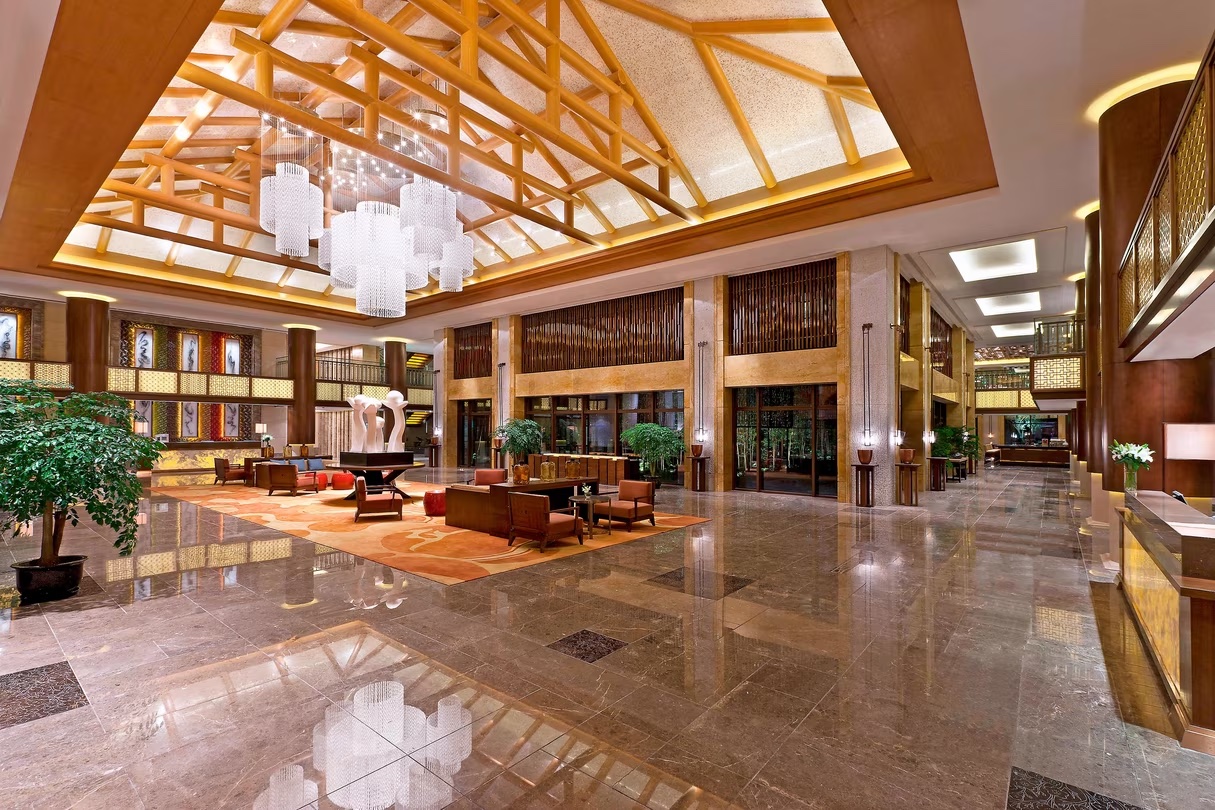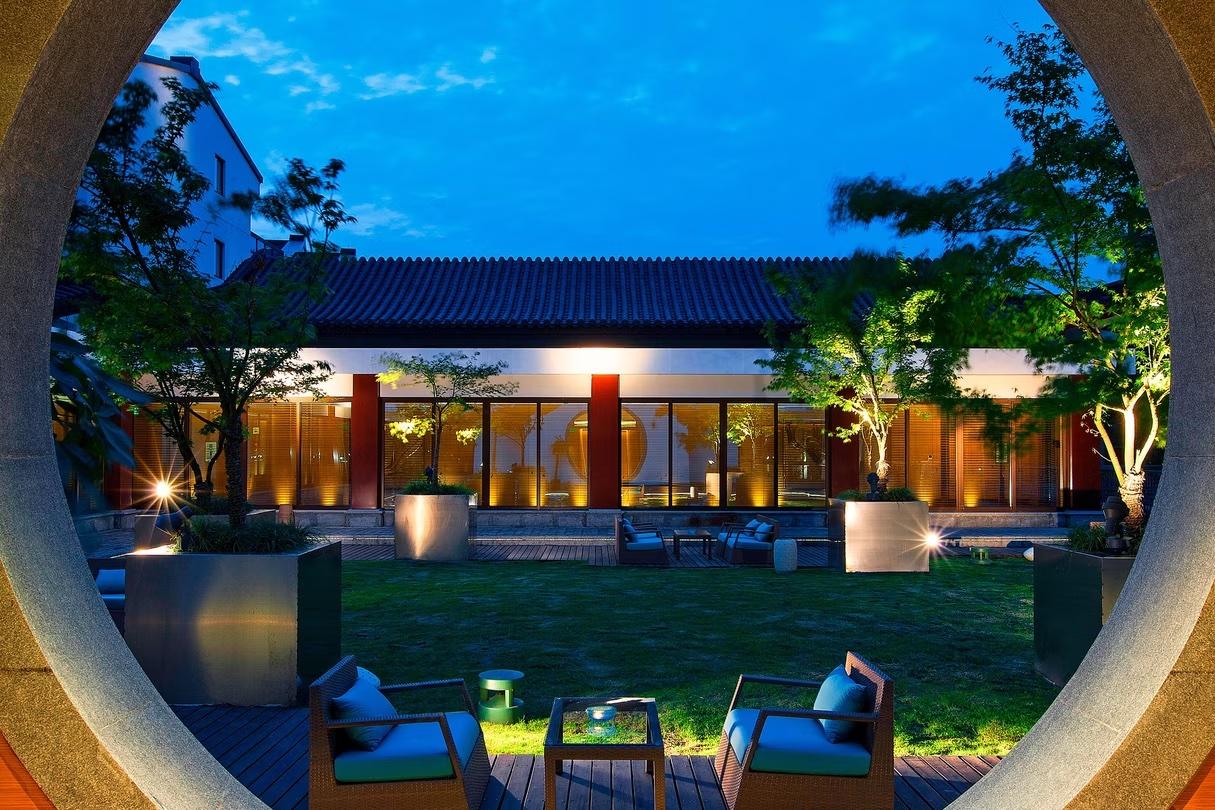 Why You Should Go There
If you want to explore the local sights and attractions, you will find that Sheraton Grand Hangzhou Wetland Park Resort is only seven kilometres from the Yue Fei Temple, China National Tea Museum, Fish Viewing at the Flower Pond, Leifeng Pagoda, Sweet Osmanthus Rain at Mannjuelong, West Lake Cultural Square, Wulin Square, Orioles Singing in the Willows, Wushan Square and Hangzhou Underwater World. Try delicious cuisine at any of the three on-site restaurants offering Chinese, French and International cuisine.
Staying in this luxurious resort you can take advantage of the twenty four hour front desk, concierge services, tour desk, express check in and check out services, currency exchange services and there is also an ATM on-site. The Shine Spa for Sheraton provides a complete range of treatments from 11am to 11pm, helping to relax your body and mind. The fitness centre offers complimentary access twenty four hours a day, complete with the latest fitness equipment, sauna rooms and steam rooms. Take a dip in the heated indoor swimming pool that opens from 6.30am to 11pm daily. There is also a whirlpool near the swimming pool available for your enjoyment.
Accommodation
Make your selection from any of the three hundred and eighty spacious guest rooms or suites, all offering a spacious balcony and panoramic views. All the guest accommodation is air conditioned with modern furnishings, along with a television, personal safe and iPod dock.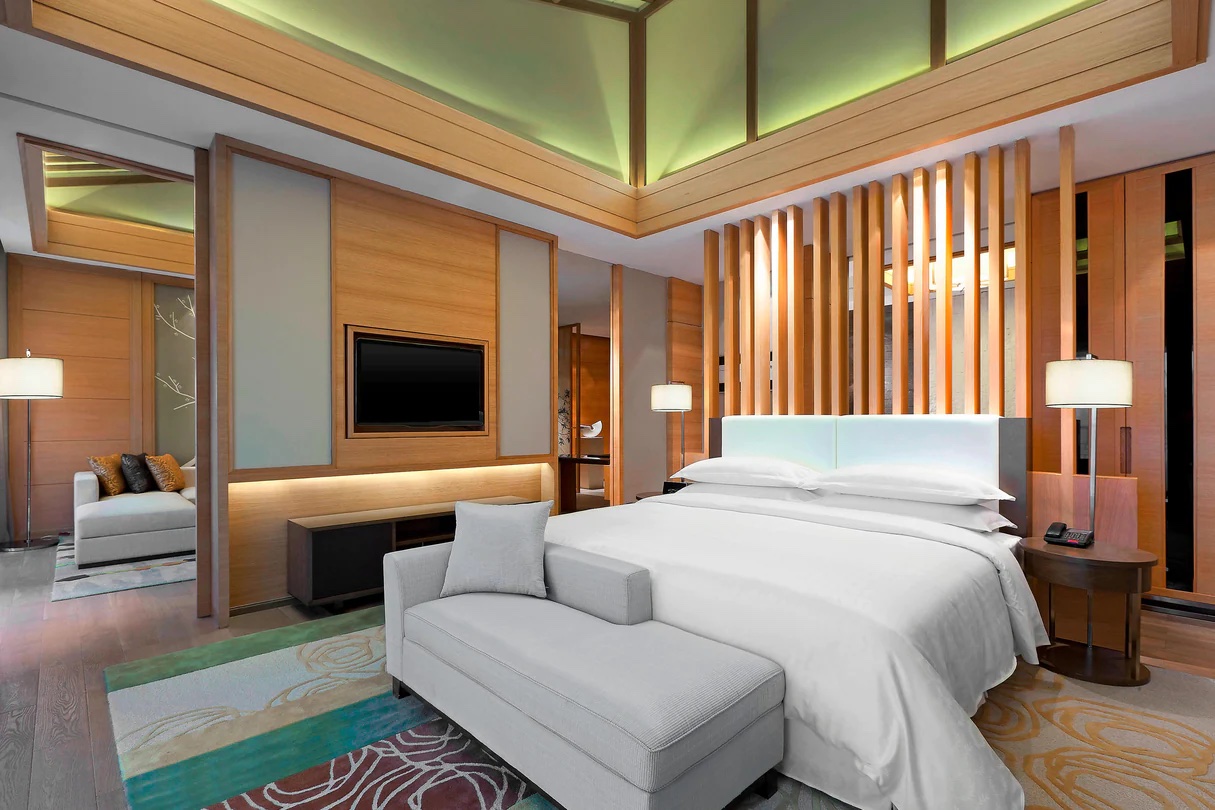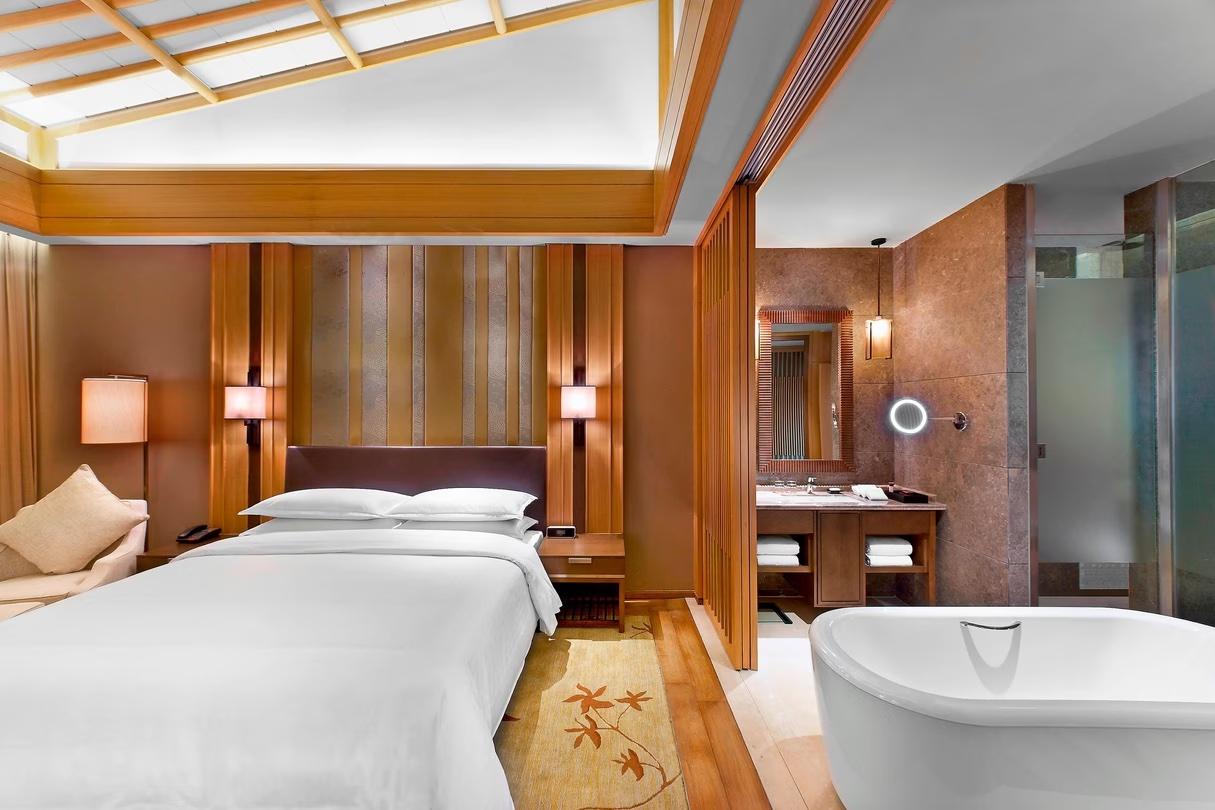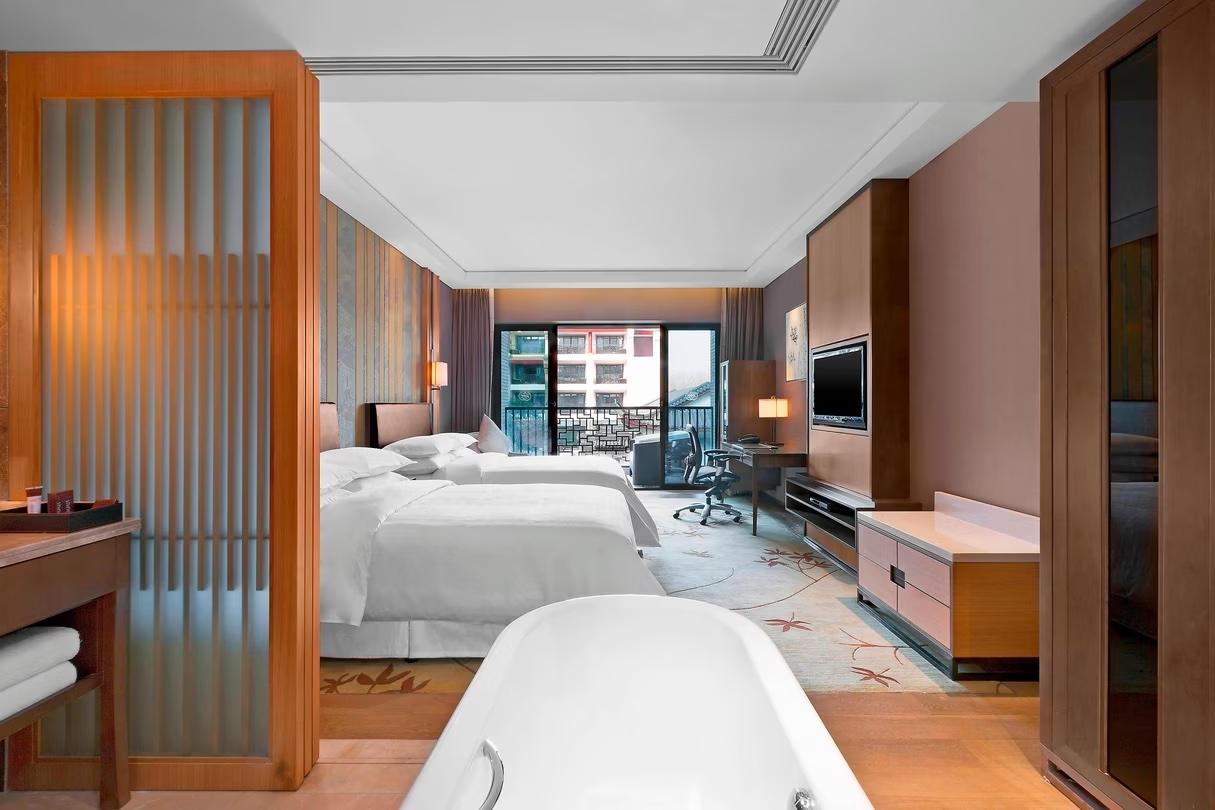 The spacious deluxe king room is a double room measuring forty five square metres with en-suite bathroom, feature hot tub and mini bar. The deluxe suite is a one bedroom suite, spanning ninety five square metres complete with hot tub, spacious en-suite bathroom, mini bar and television with cable channels. The family suite, which is ninety five square metres, has two beds, a featured hot tub, air conditioning, garden views and an en-suite bathroom.
Executive Club Lounge and Kids Club
Sheraton Grand Hangzhou Wetland Park Resort provides the benefits of an executive club lounge and kids club.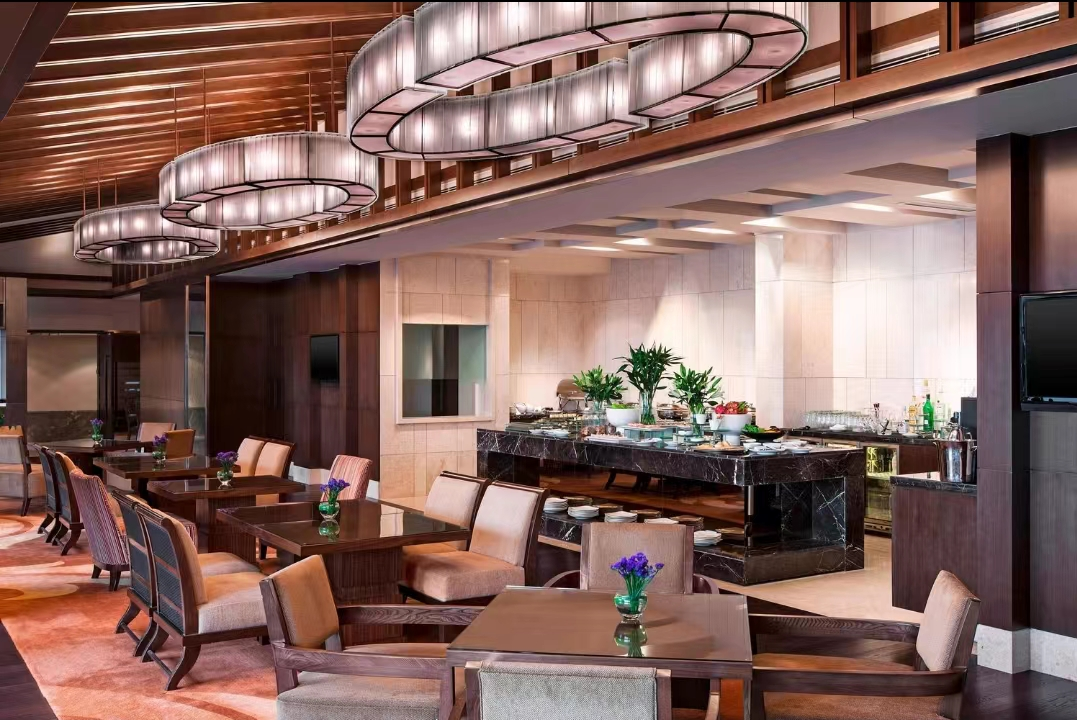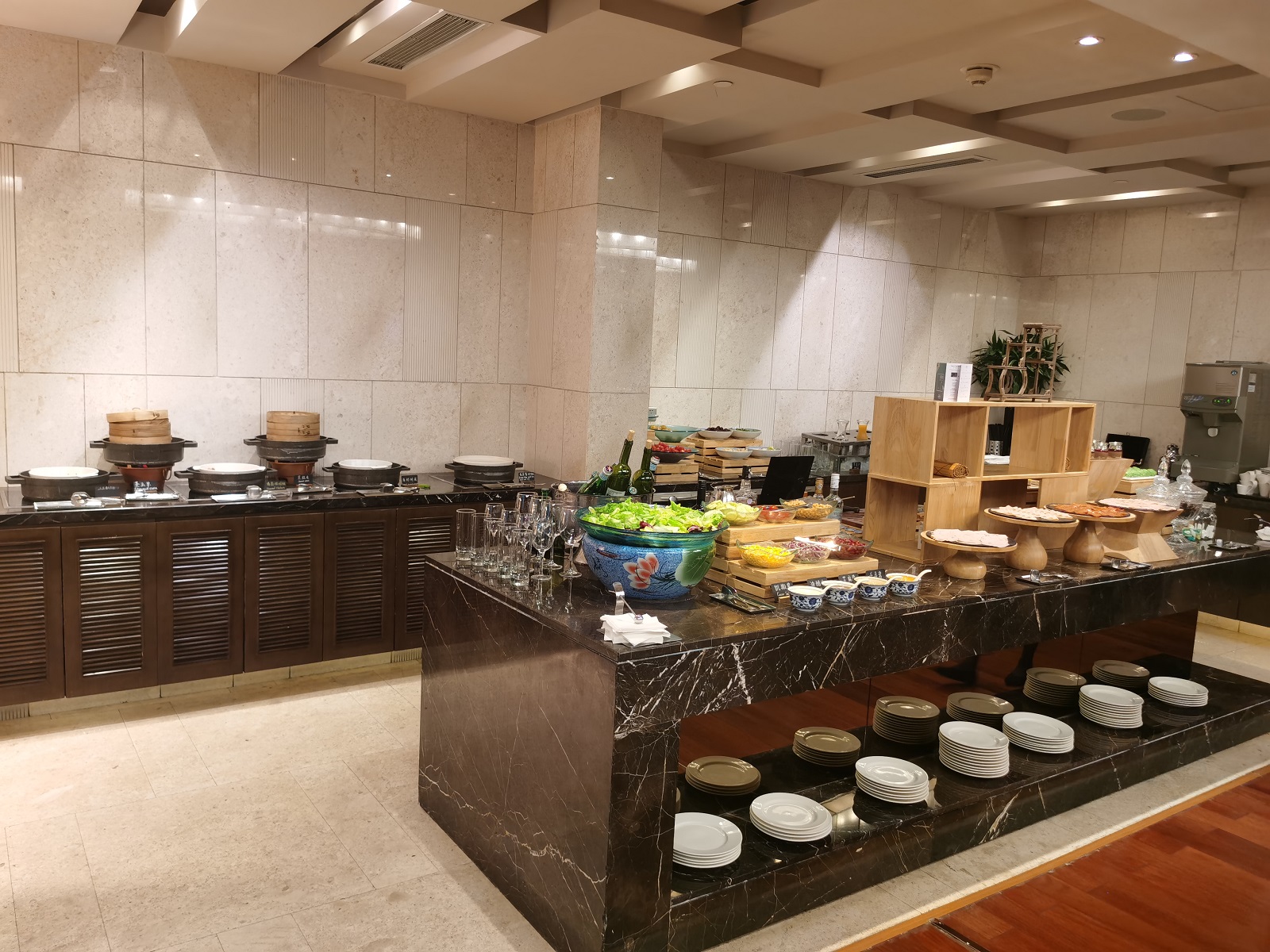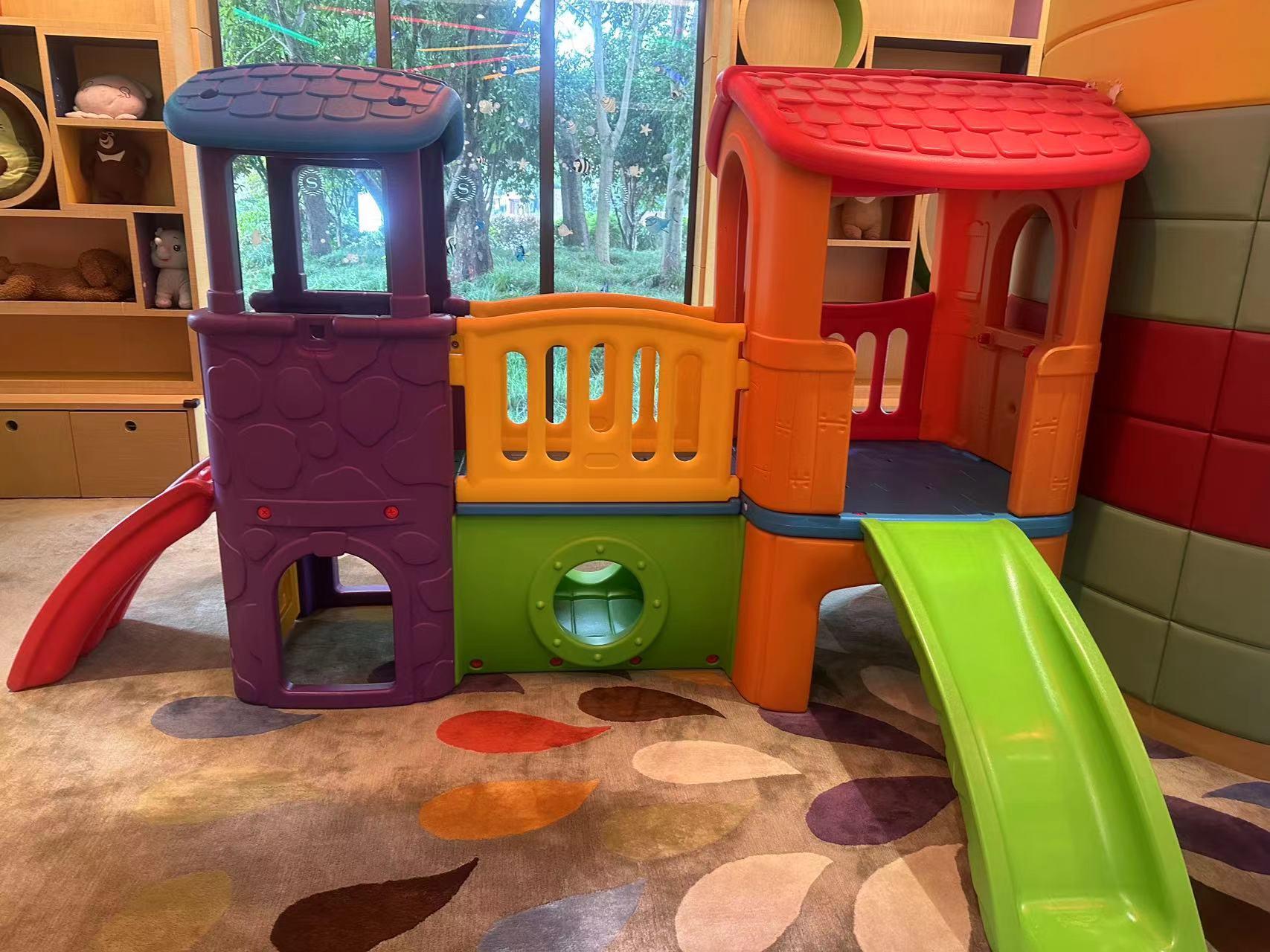 The executive club lounge at Sheraton Grand Hangzhou Wetland Park Resort is located on the fifth floor and opens daily from 10.30am to 11.30pm offers excellent exclusive benefits. You can read about their Executive Club Lounge by clicking on the button below:
Sheraton Grand Hangzhou Wetland Park Resort Executive Club Lounge
The Kids Club can be found on the first floor of the East Building. It opens daily from 9am to 8pm, offering supervised free play and scheduled activities. You can also read about their Kids Club by clicking on the button below:
Sheraton Grand Hangzhou Wetland Park Resort Kids Club