The executive club lounge at Sheraton Grand Hangzhou Wetland Park Resort can be found on the fifth floor on the west side of the resort. This executive club lounge opens from 10.30am to 11.30pm, offering three food and beverage presentations, including:
Afternoon Tea is served from 2pm to 5pm
Happy Hour is served from 5.30pm to 7.30pm
Evening Cocktails offered from 5.30pm to 8.30pm
Children are welcome in the executive club lounge when accompanied by an adult.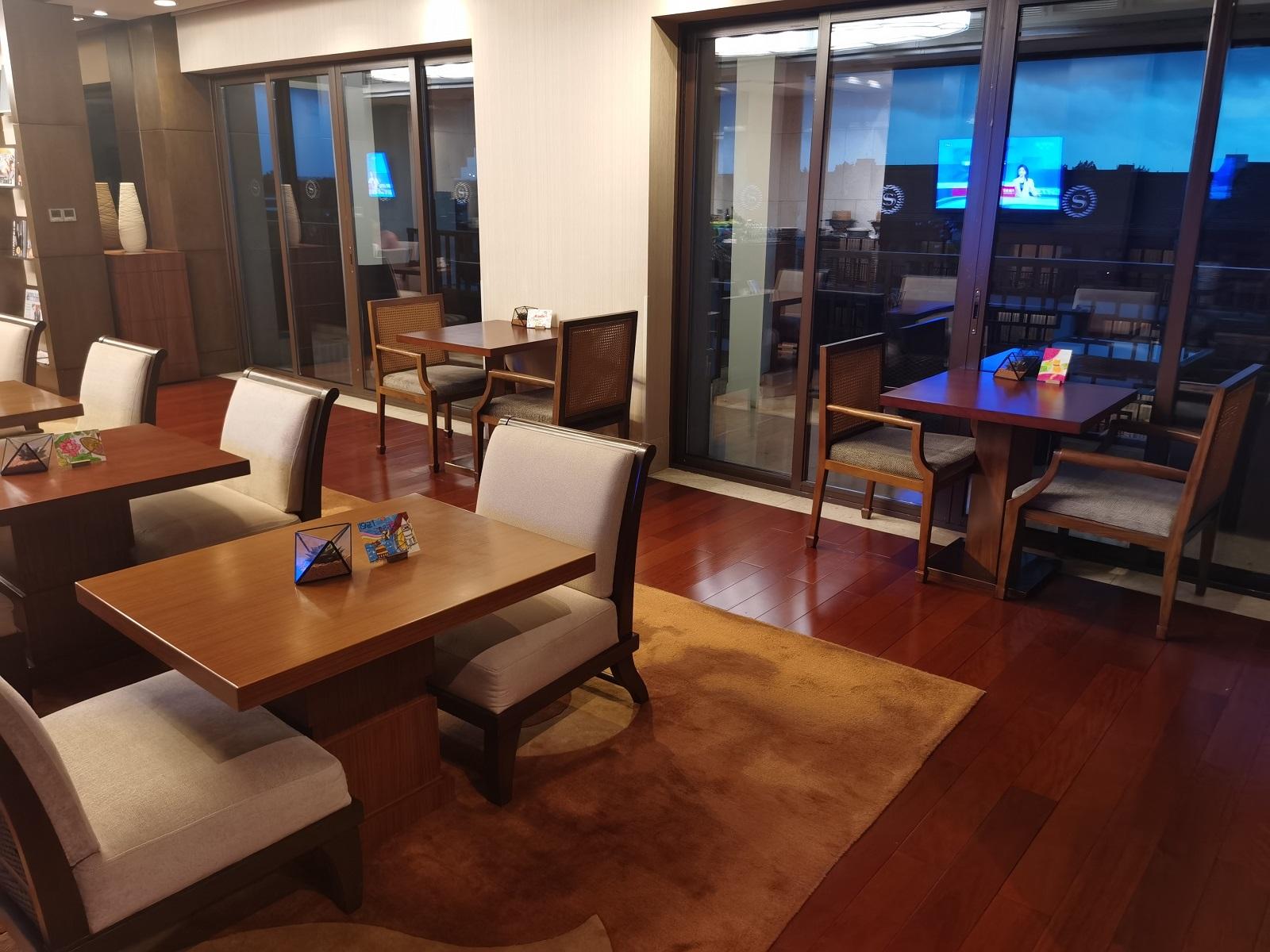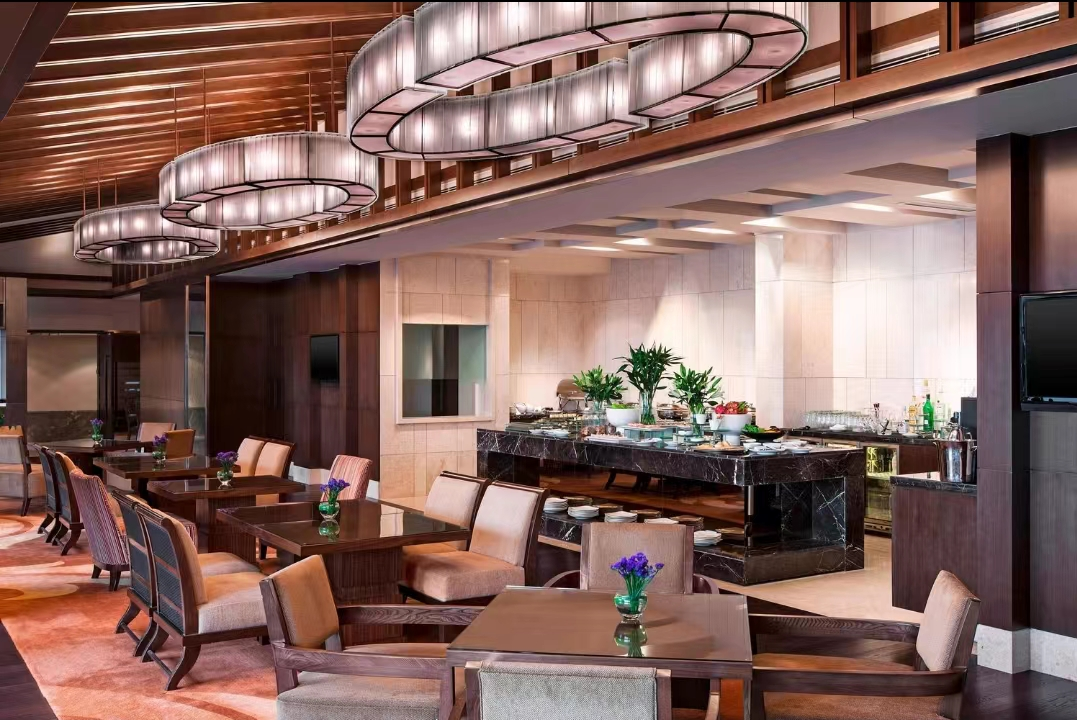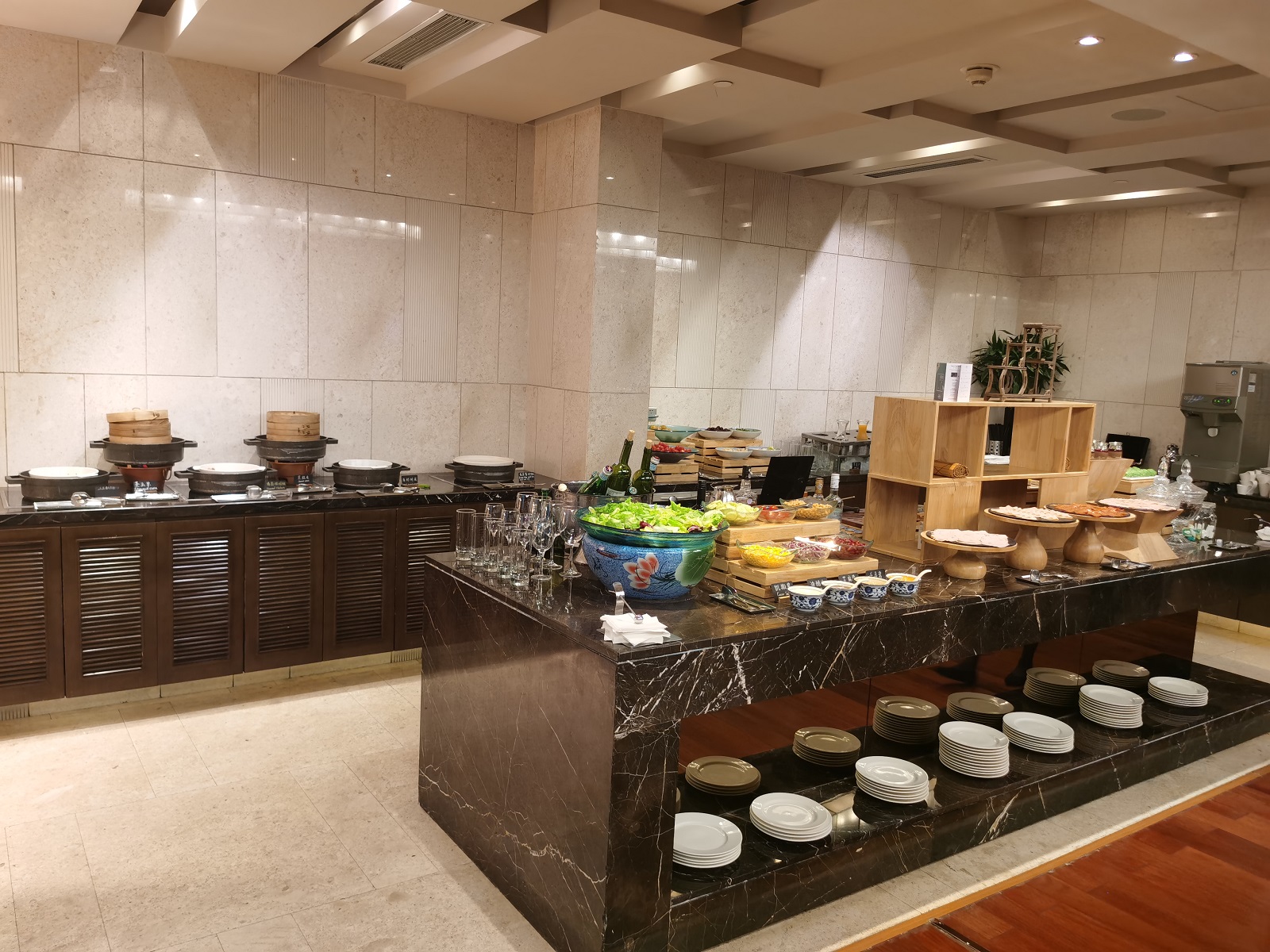 Guest staying in any of the resorts club level guest rooms or suites, along with Marriott Platinum, Titanium and Ambassador card members enjoy complimentary and exclusive access to the executive club lounge. The dress code is smart casual at all times.
Excellent Benefits with a Relaxing Environment
The executive club lounge at Sheraton Grand Hangzhou West Park Resort offers you everything you would expect from a top quality resort. The evening cocktail hour offers an excellent choice of food and beverages, including hot dishes. This relaxing environment, offers an outdoor patio area, where you can enjoy the evening breeze as you watch the sun set.
The attentive team are experienced and they seem to show up as you need them. The executive club lounge team meets all your guest needs, including booking the meeting room or a spa treatment. In addition to this, as a executive club lounge visitor, you enjoy complimentary welcome fruit in your room on arrival, a private check in and check out, so you don't have to stand in the queue at the main front desk and there is always a selection of daily newspapers available in the lounge area.
Modern and Sophisticated with All the Bells and Whistles
From the large windows with spectacular views to the large food island, this executive club lounge design has been carefully thought out, offering a modern and sophisticated space with ample seating. There is even a work desk area, where you can complete your work for the day or check your emails.
Having exclusive access to the executive club lounge, additional benefits you enjoy includes complimentary local calls, complimentary ironing of two pieces daily and two hour use of the meeting room per day, based on availability. Whether travelling for business or pleasure you will find this executive club lounge will add an additional touch of comfort and luxury to your stay.