Sheraton Grand Hangzhou Wetland Park Resort caters to their younger guests with a lively Kids Club, that opens daily from 9am to 8pm. The Kids Club caters to children aged five to ten years of age, offering supervised fun play time, games and activities.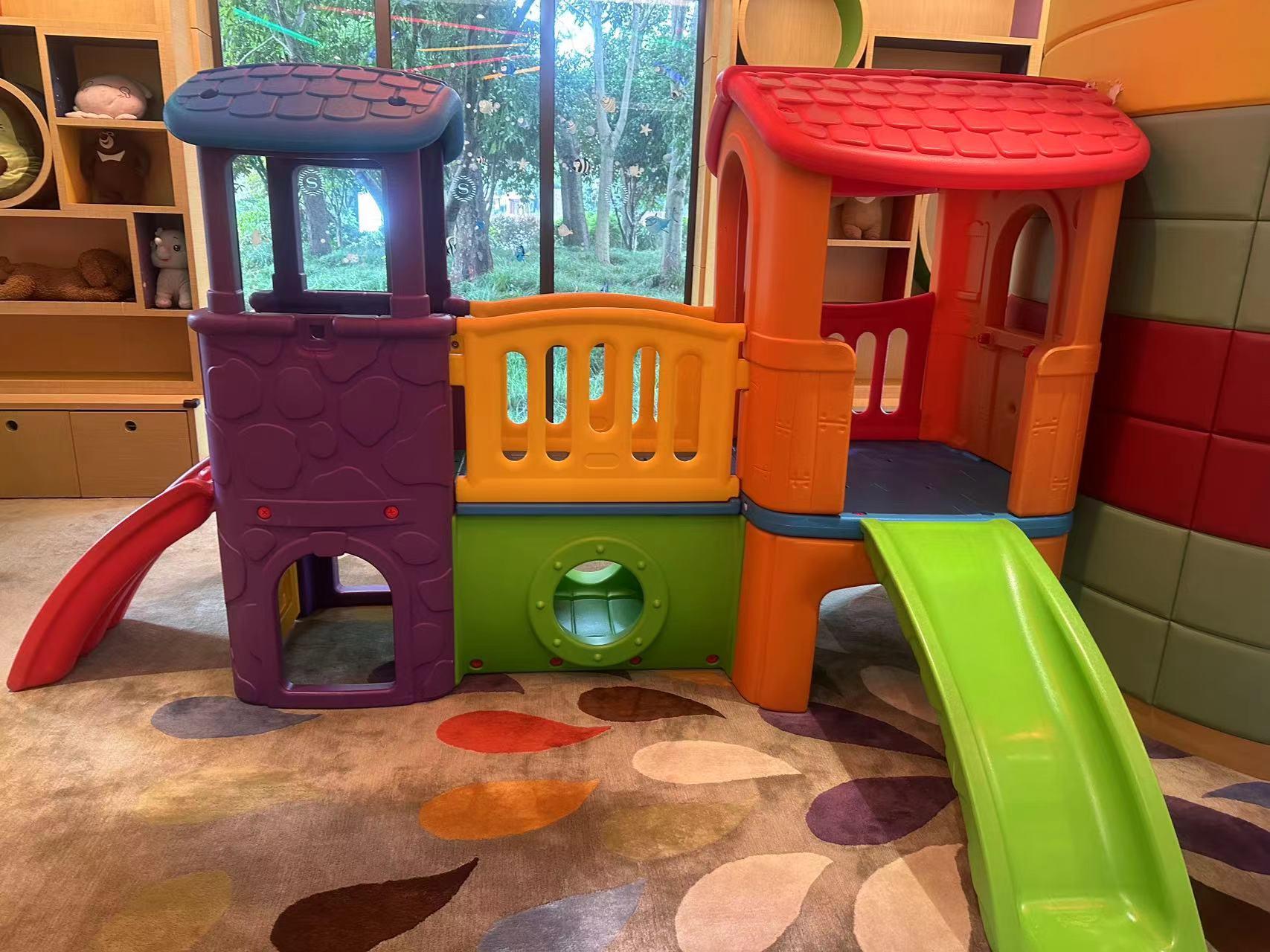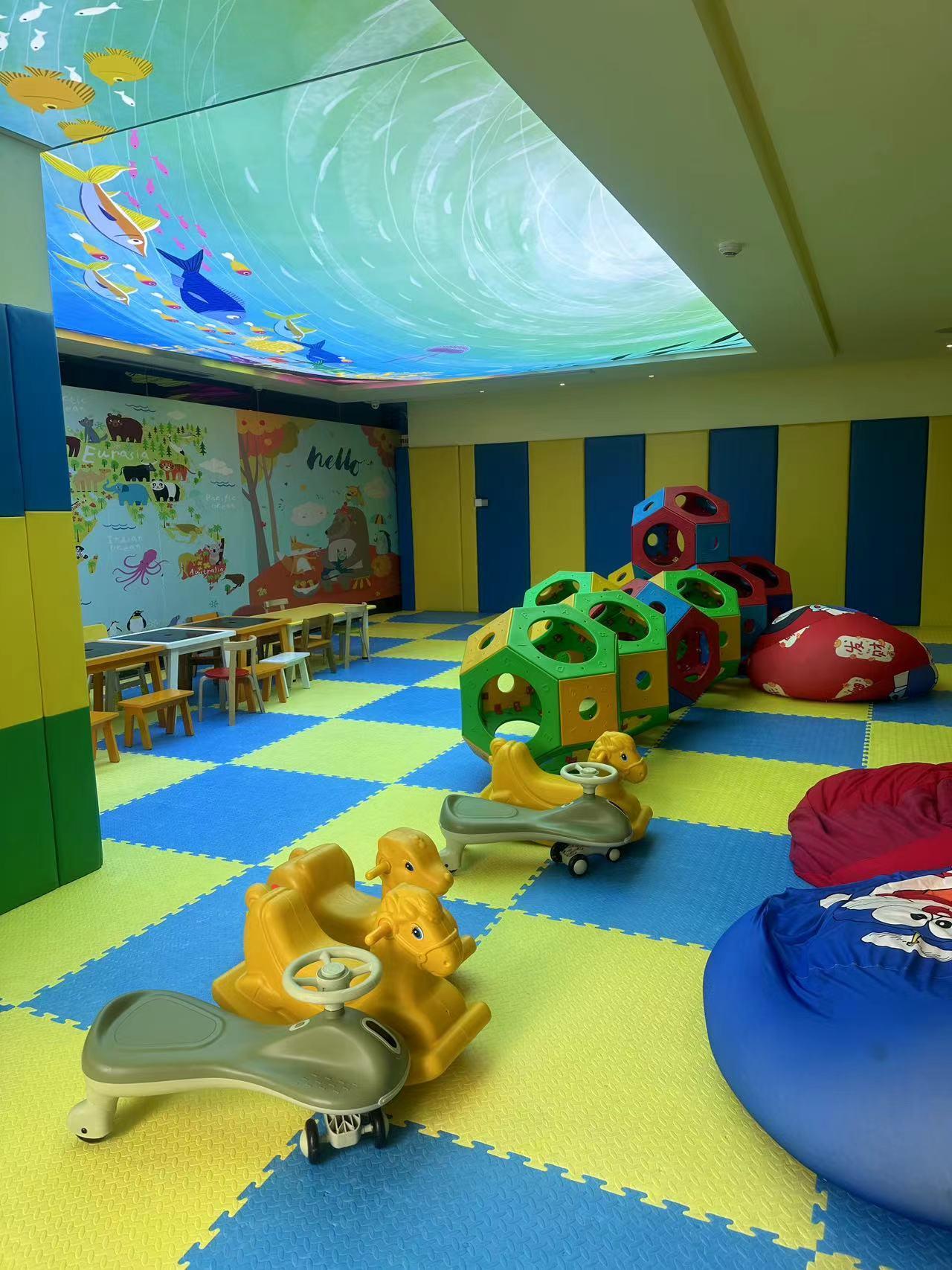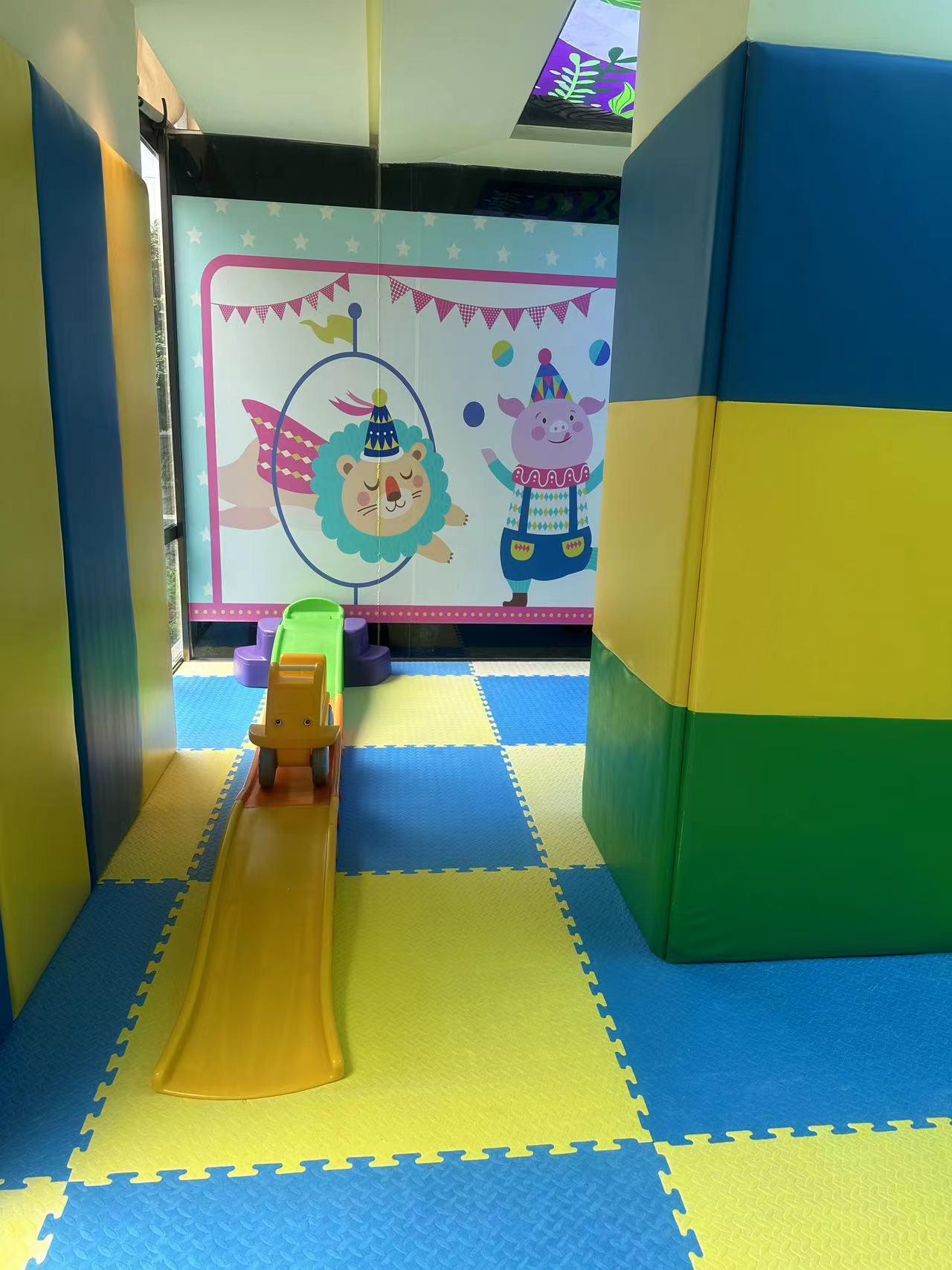 Supervised Play for Children Aged 5 to 10
The large eighty square metre Kids Club at Sheraton Grand Hangzhou Wetland Park offers supervised fun for children aged five to ten years of age. There are two experienced child minders on site throughout the day to supervise the children, enabling parents to enjoy some of the adult facilities at the resort, including a pampering at the on-site spa.
They also bring families together with parent-child activity classes during the summer holidays and on weekends. This Kids Club is bright, cheerful and welcoming with blue and yellow checkered flooring, fun paintings on the walls and a large indoor play area with climbing, tables and chairs and ride on toys. There is also a large ball park and a plastic climbing and sliding frame. It gives younger guests the chance to meet new friends, mingling with other children staying at the resort.
The team encourage the children to play and take part in activities. They ensure the safety of the children at all times, so you can leave your child at the Kids Club with complete peace of mind.
Scheduled Activities Increasing Creativity
The Kids Club offers weekend and summer scheduled activities. The activities have been carefully thought out to ensure that they encourage children to take part and boost creativity. From the light lamp making to clay making, children use their hands while having fun. The team also help children learn about cooking with cupcake making, salad making and more.
You can see an example timetable below: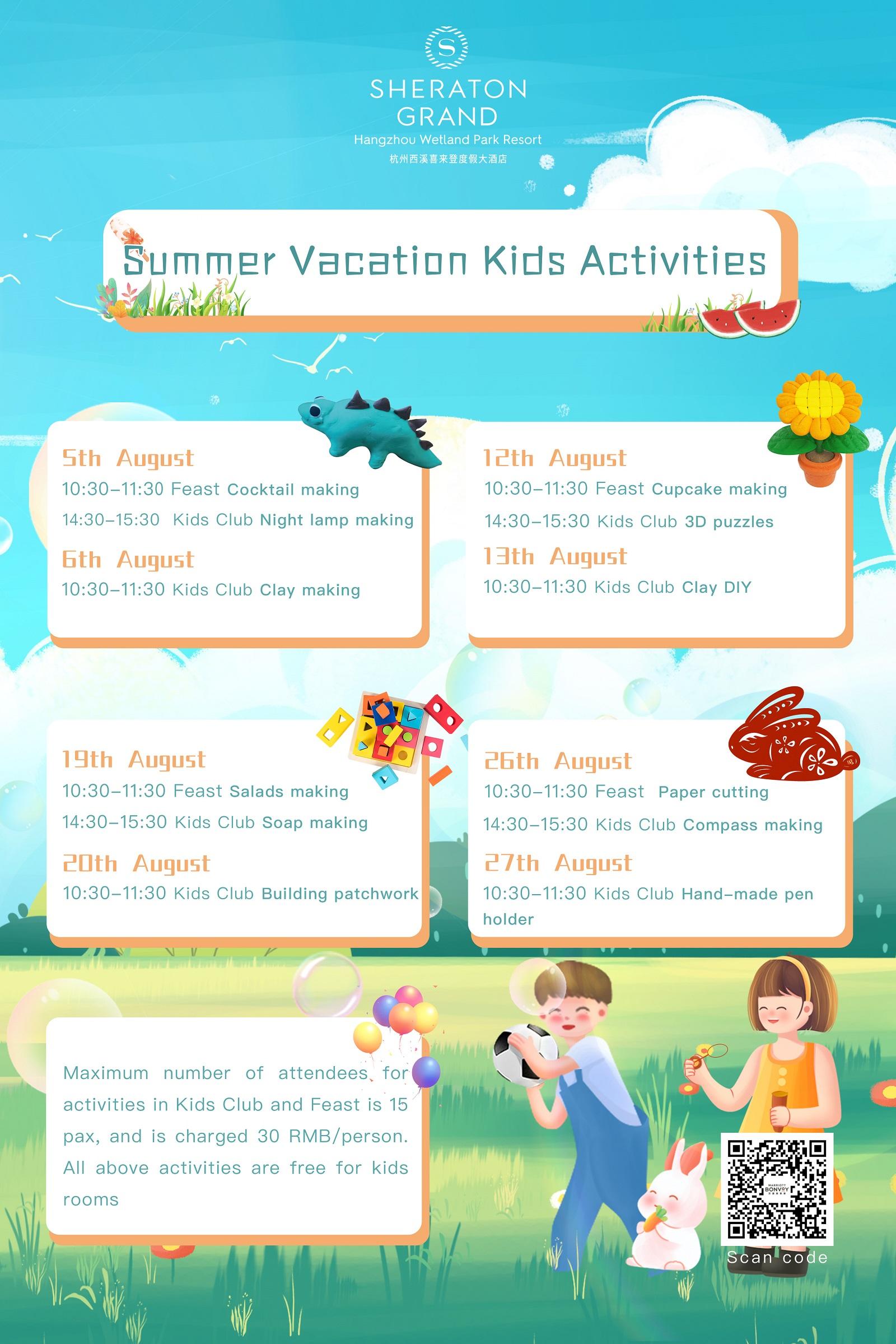 The other scheduled activities include 3D puzzles, soap making, building patchwork, compass making and T-shirt making. Whether your children want to enjoy some free play, make new friends or take part in the scheduled activities, the Kids Club offers it all.
The Kids Club is a great idea to encourage children to play, reduce boredom and give you the chance to relax and unwind. Every parent knows how exhausting it can be travelling with younger children. The Kids Club at Sheraton Grand Hangzhou Wetland Park Resort offers you the supervised play you need to spend an hour by the pool to relax, go to the spa for a treatment or workout in the fitness centre.