The exclusive Executive Club Lounge at Park Rotana Abu Dhabi is located on the 9th floor and offers guests with Executive Club Lounge access various benefits reserved for them specifically.  The Executive Club Lounge is open between noon and 10 pm. An indication of timings here below offers the guest the opportunity to schedule their activities around these times.
Breakfast is served daily in Ginger All-day Dining Restaurant between 6:30 am and 10:30 am.
Afternoon snacks can be enjoyed from noon until 2:30 pm. A great choice of cookies, dates and traditional Arabic sweets is on offer. Served with coffee & tea.
Afternoon High Tea is served from 3:30 pm until 6 pm and features your choice of coffee or tea, or cold beverages, complemented by homemade sable cookies and biscuits.
Evening canapés are enjoyed between 6:30 pm and 8:30 pm, with a choice of alcoholic beverages.
Complimentary tea, coffee and soft drinks are available throughout the day during normal working hours.
Dress code is semi-casual, and slippers, bathrobes and the like are therefore not allowed in the Executive Club Lounge. Children are allowed to join their parents/guardians until 5 pm. No smoking is allowed in the Executive Club Lounge.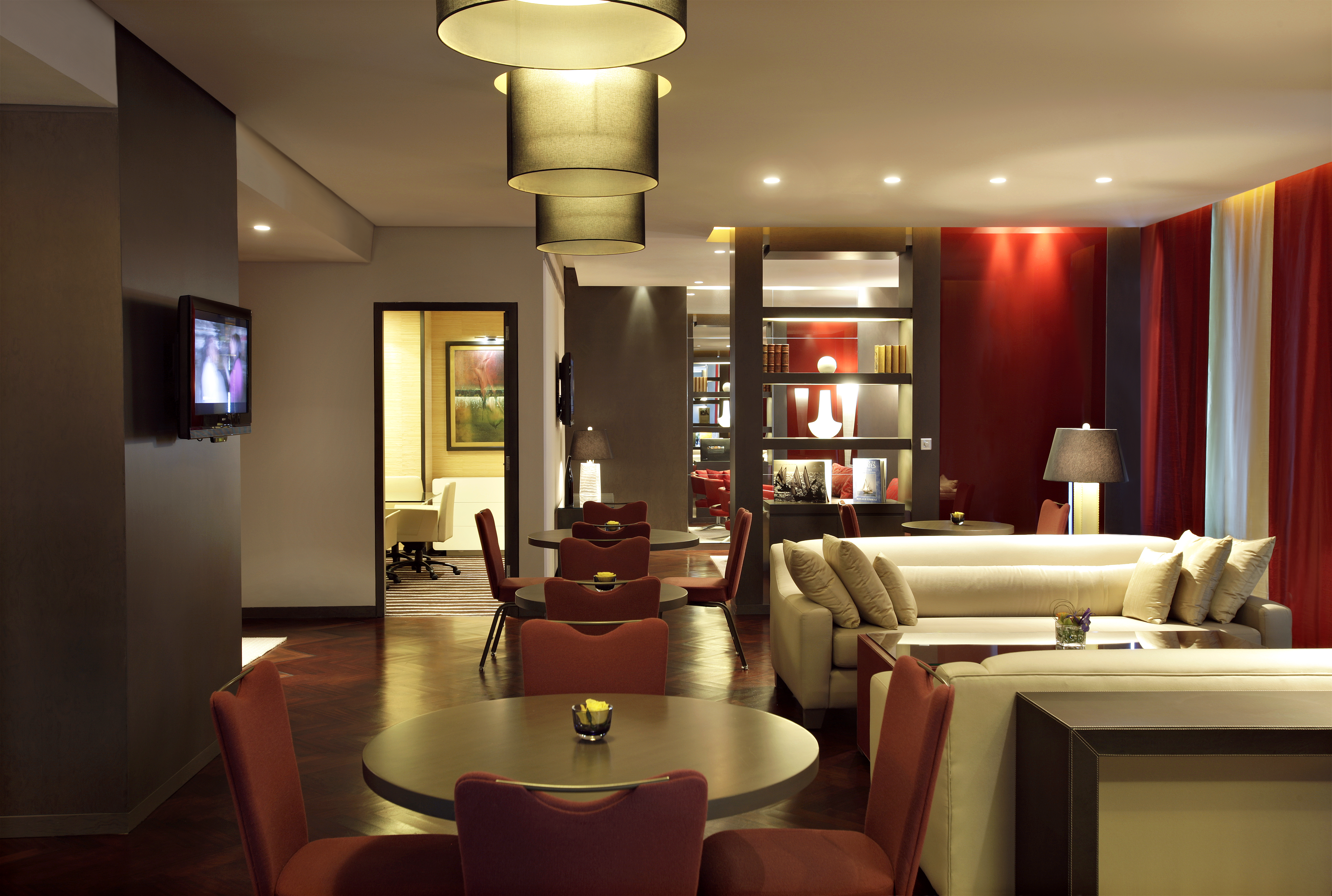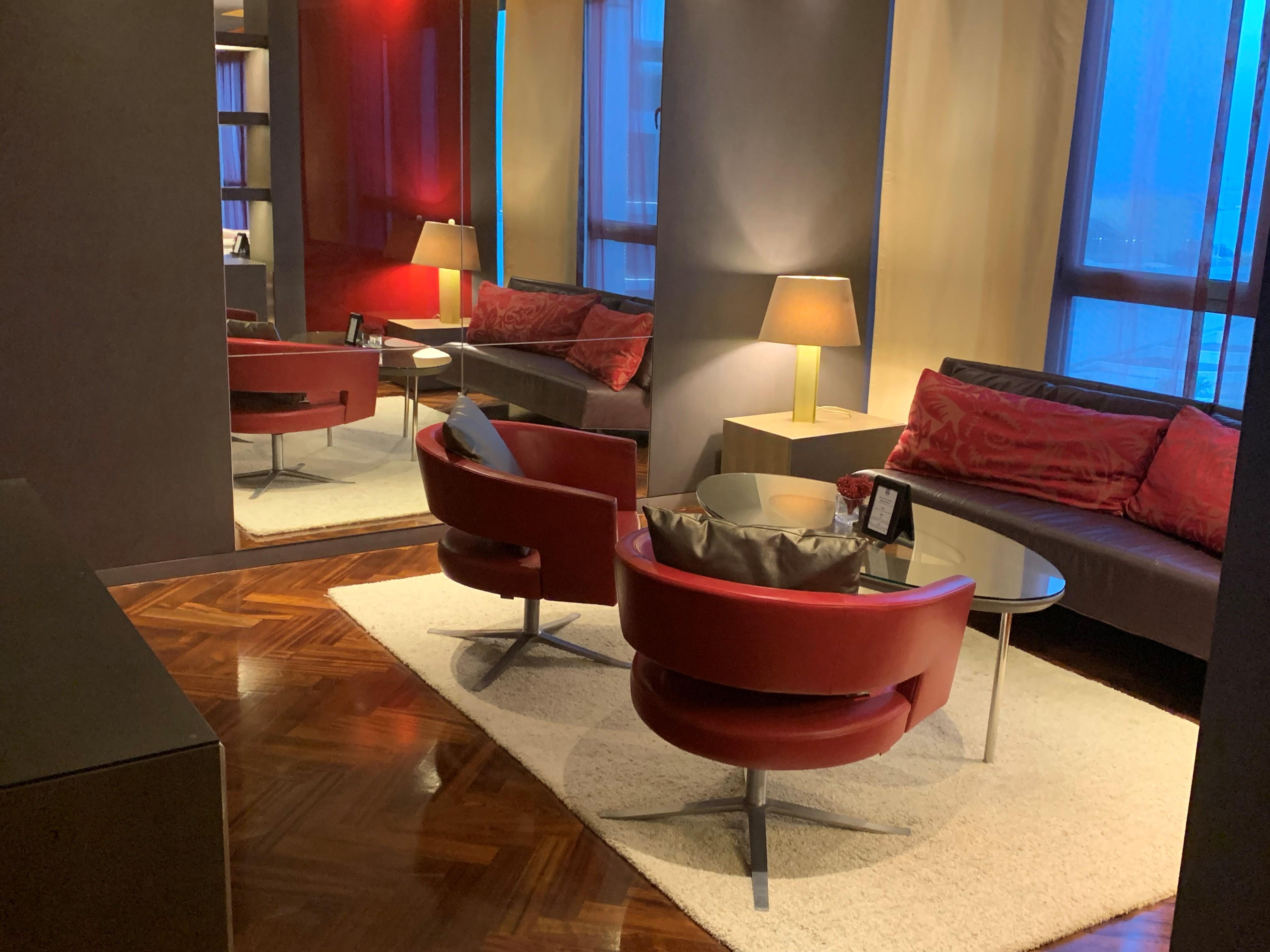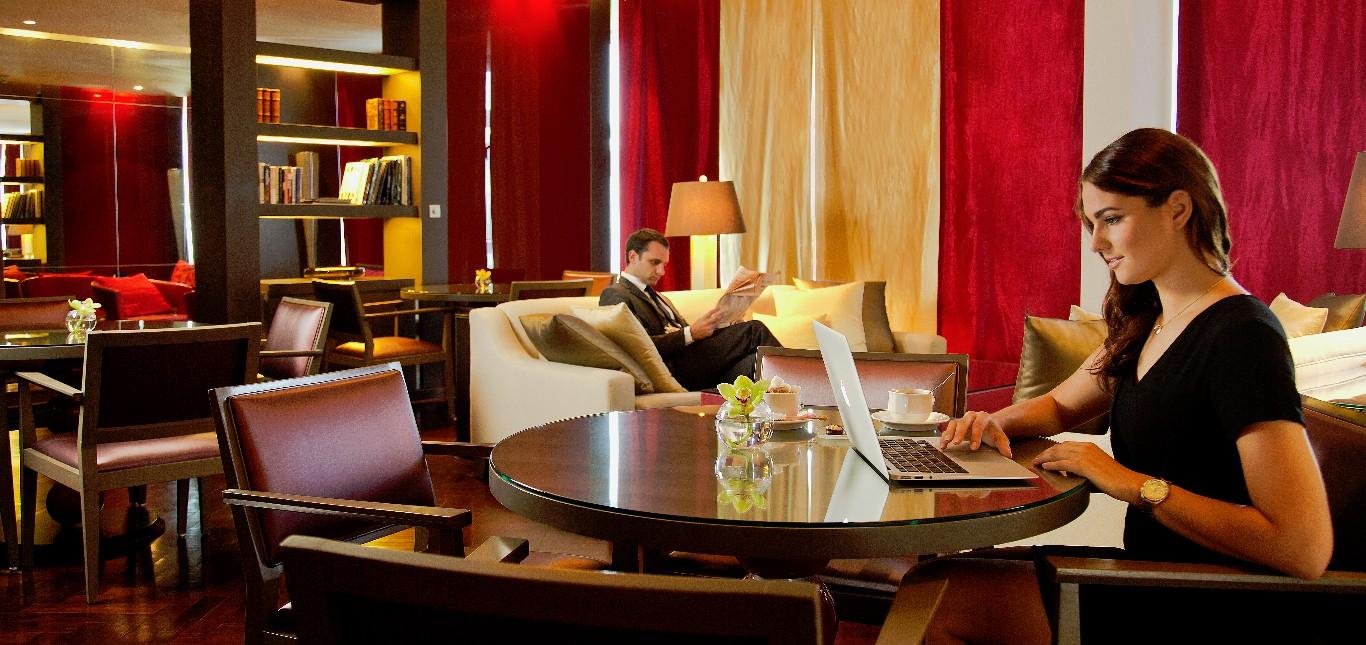 Personable Staff Offering Great Service
Guests with Executive Club Lounge access are offered complimentary use of the Club Rotana meeting room, provided such service is booked before the time to ensure availability. Complimentary wireless internet service in both the lounge and guest rooms ensures you remain connected at all times. Staff members at Park Rotana Abu Dhabi are always on hand and ready to ensure that Executive Club Lounge guests are offered the best service and attention. They are approachable, easy to talk to and to engage in conversation.
They also know the area very well and are always ready with information that can assist the guest. Executive Club Lounge guests are always offered tasty treats and a choice of drinks, which are reserved for the guests that book this level of stay. Guests are assured that management and staff will always consider reasonable requests. Visitors are welcome to join our guests at an additional fee for the eats and drinks they enjoy in the Executive Club Lounge
Well-Appointed Executive Club Lounge In Beautiful Surrounds
The Executive Club Lounge is high up, on the 9th floor, from where guests can marvel at some great views. Here they can enjoy spending time in a space that offers guests and visitors a peaceful haven. Privileges that Executive Club Lounge guests are entitled to include tasty treats and drinks in an environment where the emphasis is on great on service. Soft lighting helps to create a tranquil ambience, and the furnishings were chosen to complement the laid-back, relaxed atmosphere. Seating is arranged to offer comfort in a spotlessly clean space. The Executive Club Lounge ensures that guests are offered great service at all times, and with their expectations and requirements always important to management.