Pudong Shangri-La, Shanghai offers two executive club lounges, one in each tower offers the same exclusive privileges from 6.30am to 11pm daily. You will find the executive club lounge on the twenty ninth floor of the Grand Tower and the twenty first floor of the River Wing Tower. You can enjoy four complimentary food and beverage presentations daily, including:
Buffet Breakfast
Afternoon Snacks
Evening Cocktails
Non alcoholic beverages throughout the day
Children under the age of twelve must be accompanied by an adult at all times.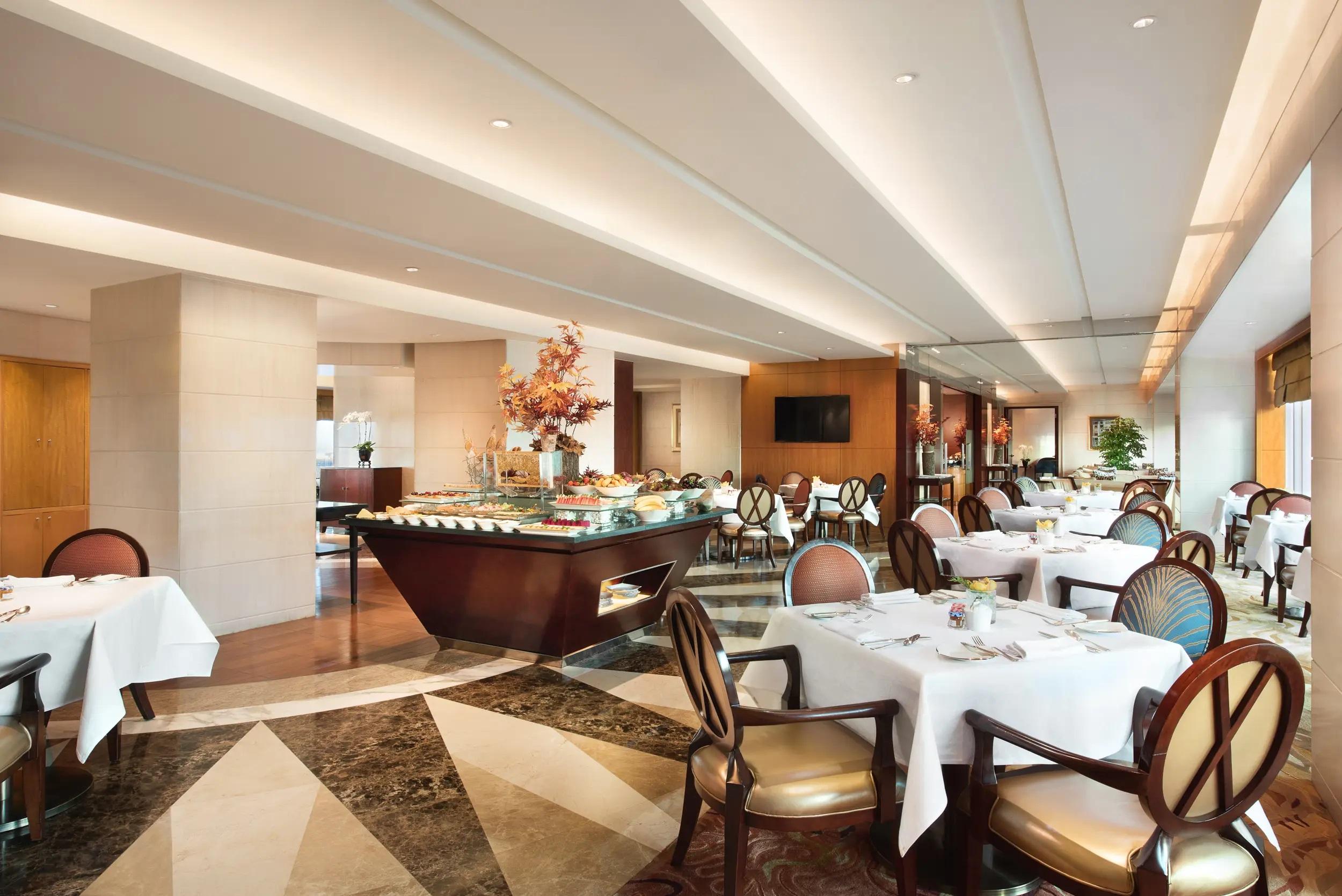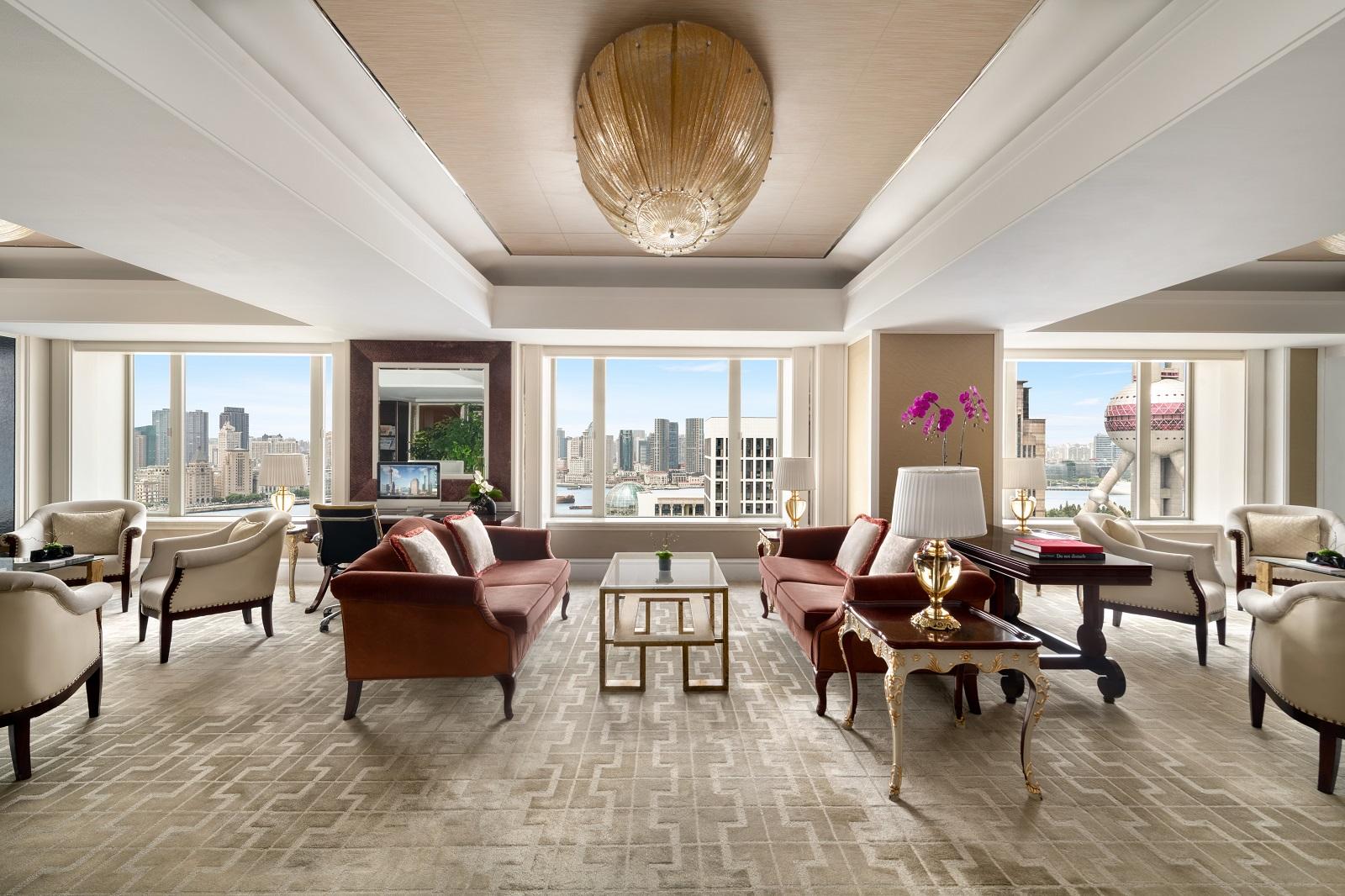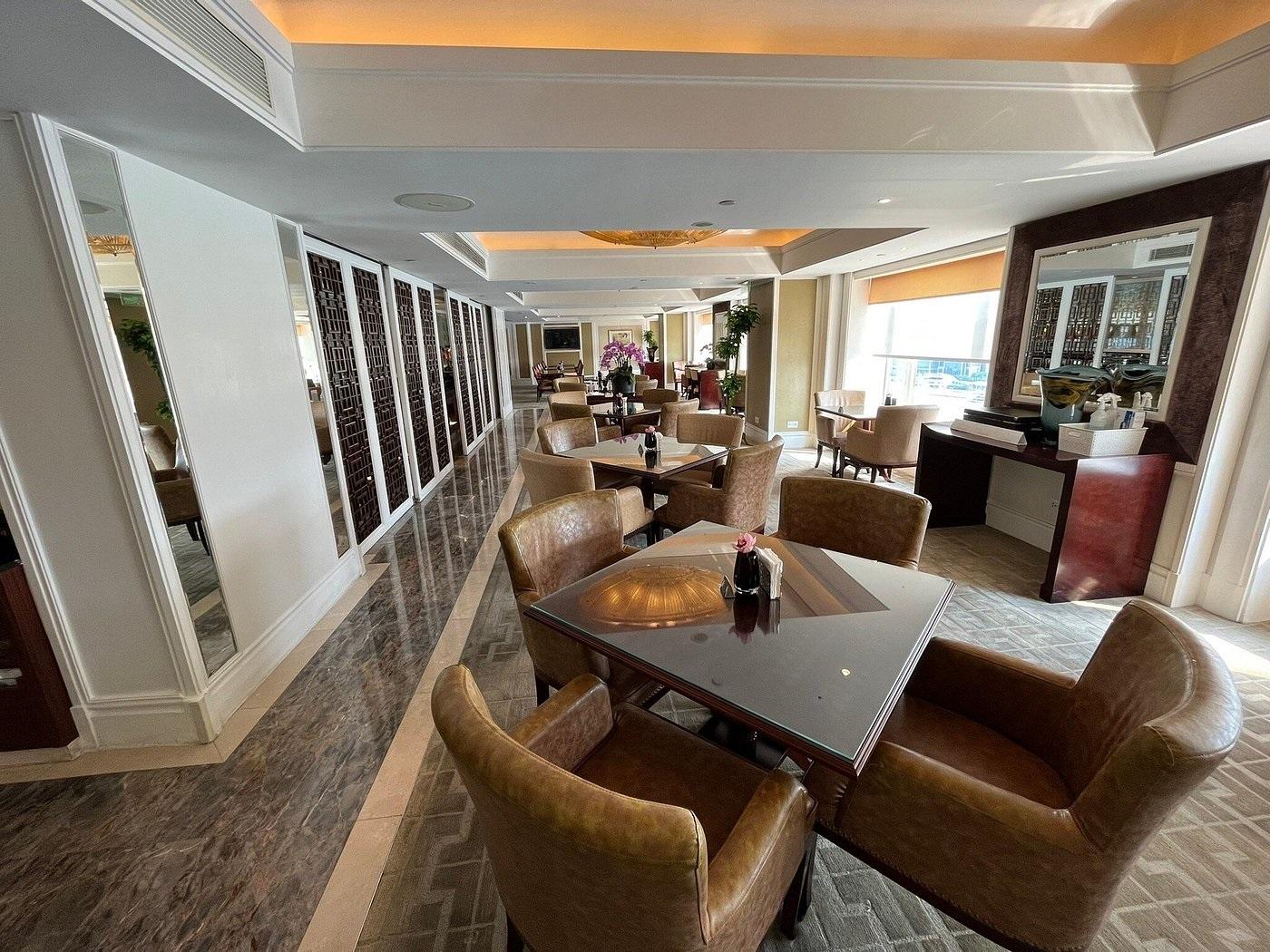 Guest staying in any of the hotels Horizon Club guest rooms or suites enjoy exclusive and complimentary access into the executive club lounge. Guests can only use the executive club lounge in the tower where their room is located, they cannot make use of both towers
Top Quality Guest Experiences
When you select a Horizon guest room or suite with executive club lounge access, you enjoy a number of exclusive benefits. One of the benefits is that you can enjoy the ironing of two pieces during your stay. Business travellers also enjoy the use of the executive club lounge meeting room for up to two hours daily, subject to availability, along with the use of the computer workstations and high-speed internet services.
The experienced team are attentive and work to meet all your guest requirements, ensuring you have an elevated guest experience. The executive club lounges at Pudong Shangri-La, Shanghai offer you everything you need to make your stay at this luxury hotel more luxurious.
Spacious Executive Club Lounge with Spectacular Views
This spacious executive club lounge offers everything you need to make your stay in Shanghai comfortable. The large dining area with food island, offers you a chance to enjoy the delicious cuisine, while gazing at the spectacular views. The lounge area, complete with television, is the perfect place to read your book or magazine or catch up with your emails.
This executive club lounge is well-appointed and each seating area give you the space you need, whether you are chatting with colleagues, working or relaxing as a family. The large windows capture the view, offering you a bird's eye view of the city, while the attentive team handle all your guest needs.