The executive club lounge at Renaissance Los Angeles Airport Hotel is located on the eleventh floor of this luxurious hotel, open seven days a week for your convenience. They offer three four food and beverage presentations daily, including:
Enjoy breakfast in the club lounge from 6am to 10am Monday to Friday
Afternoon snacks and non alcoholic beverages are offered from 10am to 10pm Monday to Thursday and 10am to 12 noon on Fridays
Evening food services can be enjoyed from 5.30pm to 7.30pm Sunday to Thursday
Bar Service is provided from 5.30pm to 9.30pm Sunday to Thursday.
This executive club lounge is family friendly with younger children being accompanied by an adult at all times.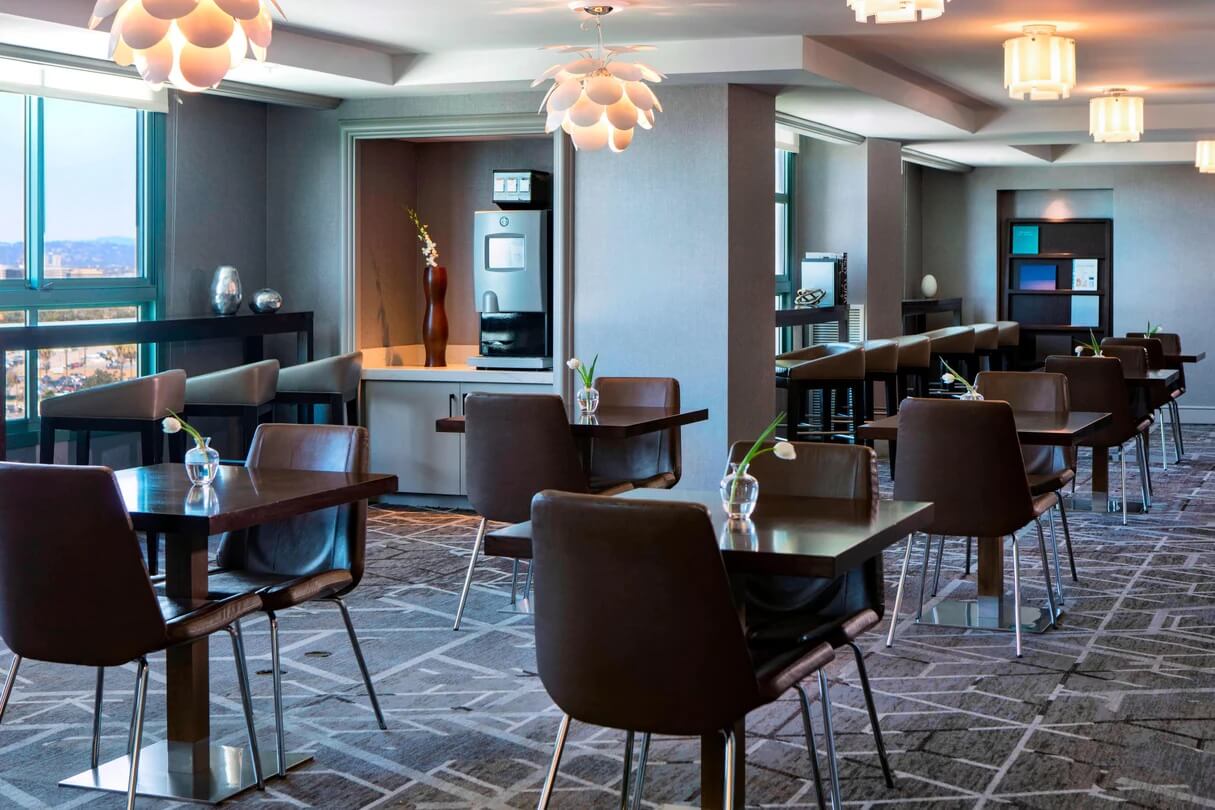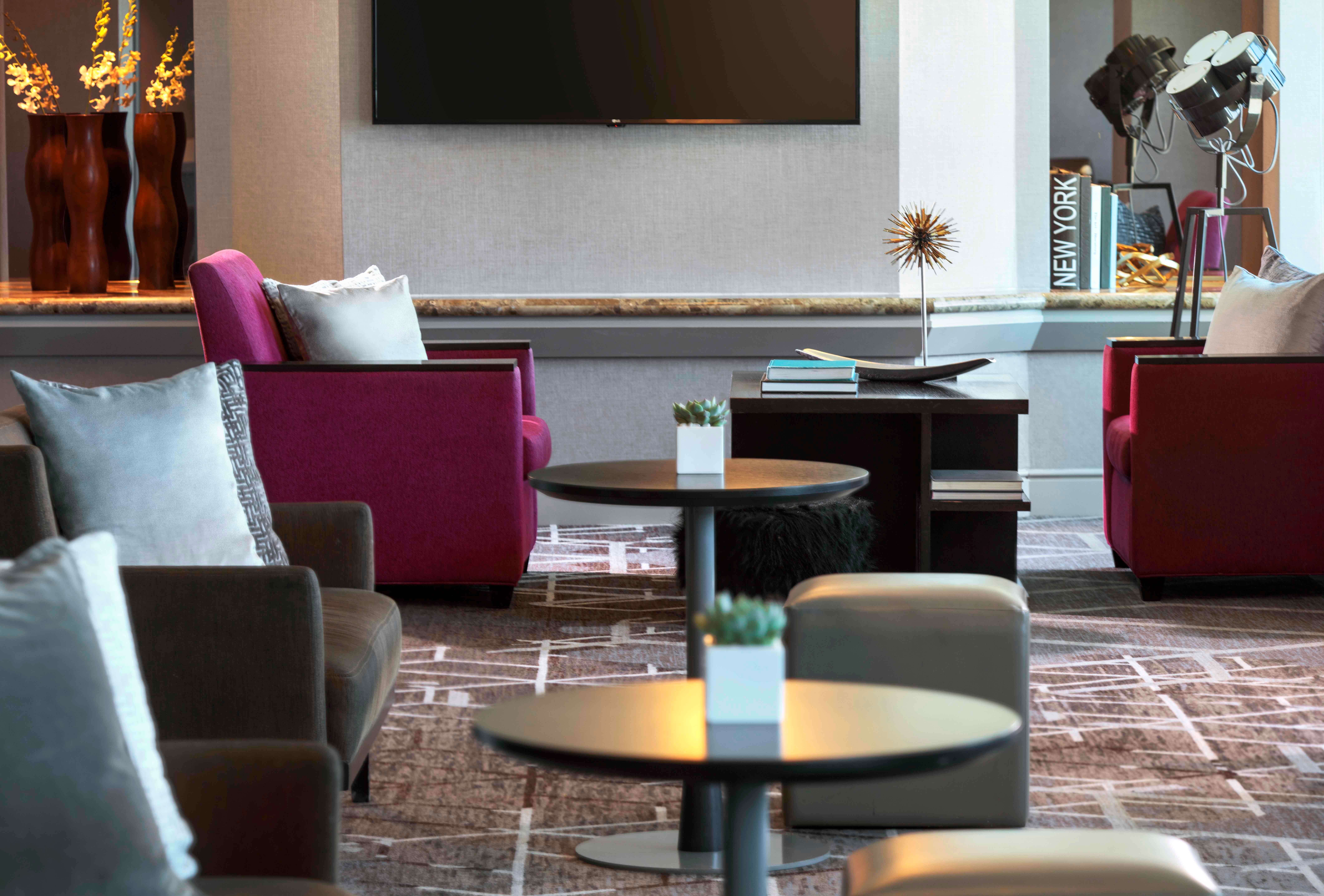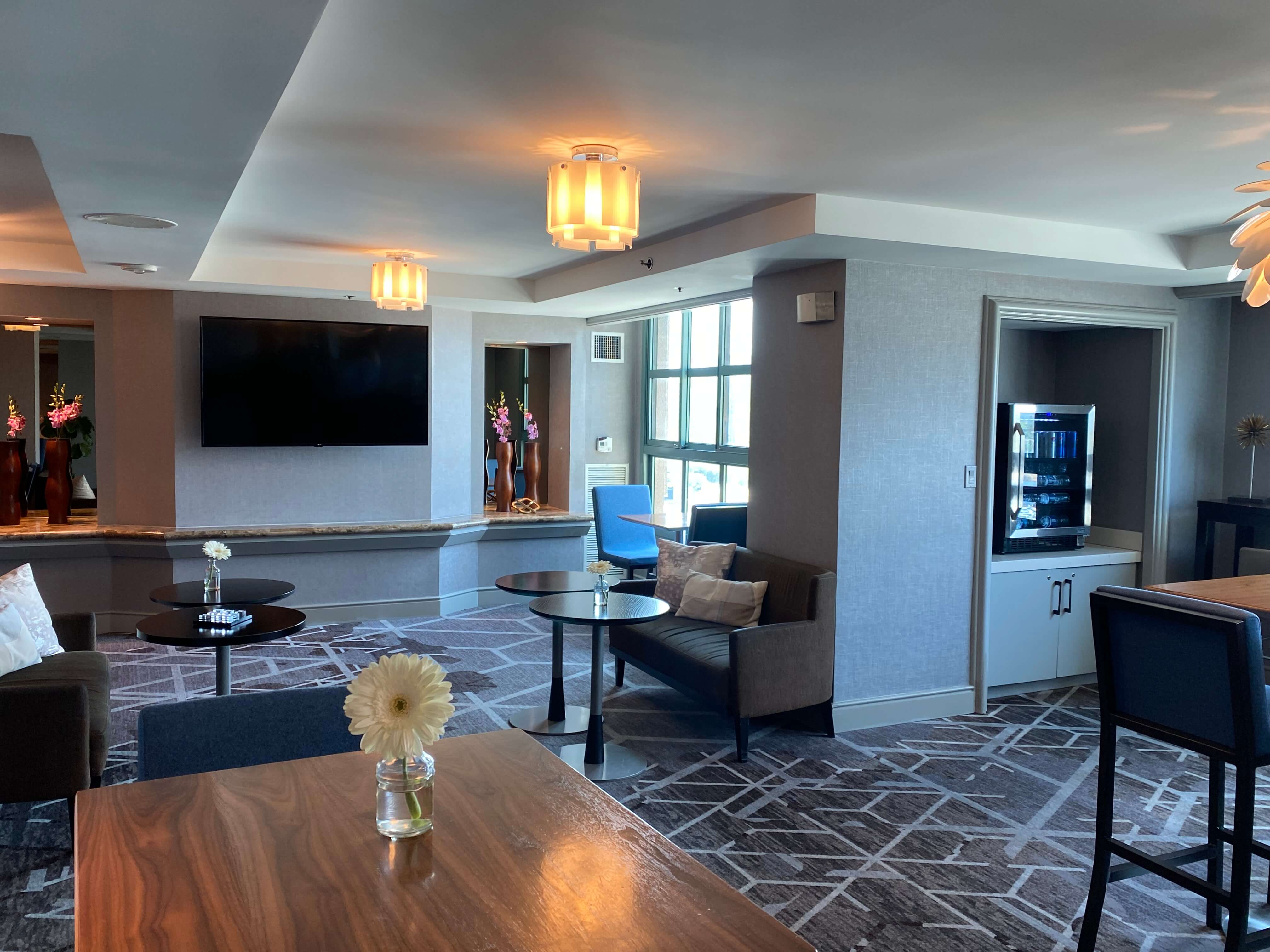 The executive club lounge at Renaissance Los Angeles Airport Hotel provides you with a quiet place to work, relax or read the newspaper. It provides you with exclusive access, a chance to escape the hustle and bustle of the main hotel, while enjoying complimentary food and beverage options.
Delicious Food Selection
While this executive club lounge is smaller than many of the other executive club lounges in the area, it makes up for it with its excellent food selection, which includes breakfast and evening food services. Enjoy breakfast in the quiet and relaxed executive club lounge, helping yourself to eggs, bacon, pastries, fruits, yoghurt, cereals, oatmeal and cereals. There is a wide selection of coffees, teas, and juices.
In the evenings, the hotel chef prepares a choice of food offerings, which changes regularly. In addition to the hot meals, there is also a selection of salads, cheeses and crackers. Take a seat in the dedicated executive club lounge dining area and help yourself to a selection of foods from the overflowing food island. If you have a dietary requirement, ensure you let the personalised executive club lounge team know in advance, so the chef can prepare something based on your dietary needs.
Ample Seating to Relax or Work
The executive club lounge at Renaissance Los Angeles Airport Hotel accommodates business and leisure travellers, offering a small, yet light and bright lounge space with ample seating. You can use the executive club lounge to work or relax after a day of exploring the sights. It offers you that extra touch of luxury within a luxurious hotel with personalised services and a dedicated team.
This executive club lounge offers semi-private areas with a dining area, where you can enjoy the complimentary food presentations provided. The large windows allow for an abundance of natural light, while the long counters with seating in front of the windows, offers you a chance to enjoy a coffee as you gaze out at the view, or simply sit back and catch up with your emails using the complimentary wireless internet.