The Ritz Carlton Dubai Executive Club Lounge is located on the third level with unsurpassed sea views. It is an intimately exclusive venue for Club Level guests and offers five culinary offerings throughout the day.
The Executive Club Lounge is located in the resorts Shorooq Wing, open from 7am to 10pm daily. It offers the following meals and culinary treats throughout the day:
Continental Breakfast served from 7 am to 11 am.
Light Lunch served from 12 pm to 2 pm.
Afternoon Tea served from 3 pm to 4.30 pm.
Hors d'oeuvres from 5.30 pm to 7.30 pm.
Chocolates and Digestives between 8.15 pm to 10 pm
Children under the age of twelve must be accompanied by an adult with no children under twelve being permitted after 7.30pm. Appropriate clothing and footwear is required at all times, no bathrobes or swim wear will be accepted.
As a Club Level guest, you can invite visitors to join you in the Executive Club Lounge, subject to availability at a supplementary charge. Food and beverage charges are applied to guests who choose to enjoy breakfast in their room or one of the other resort restaurants.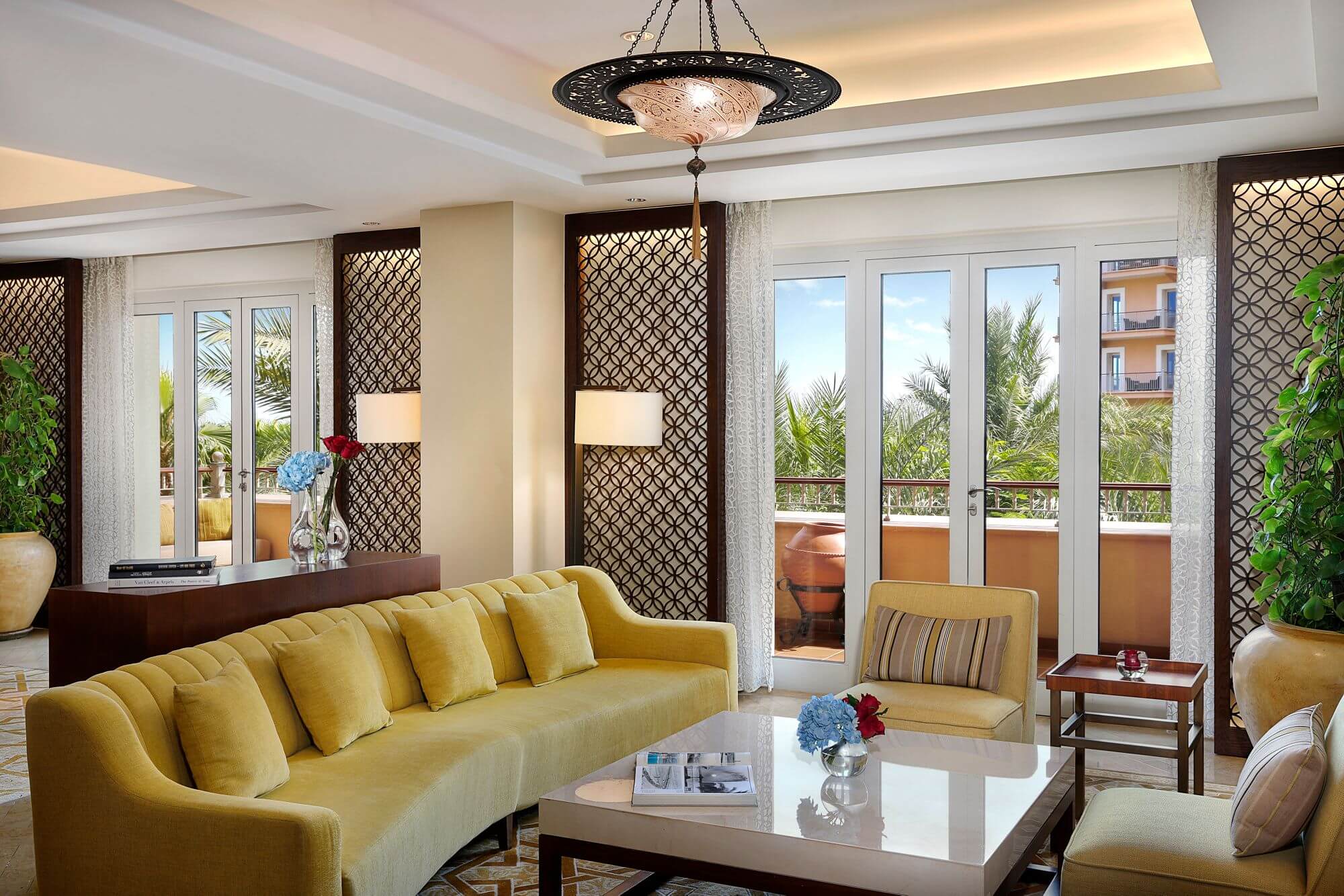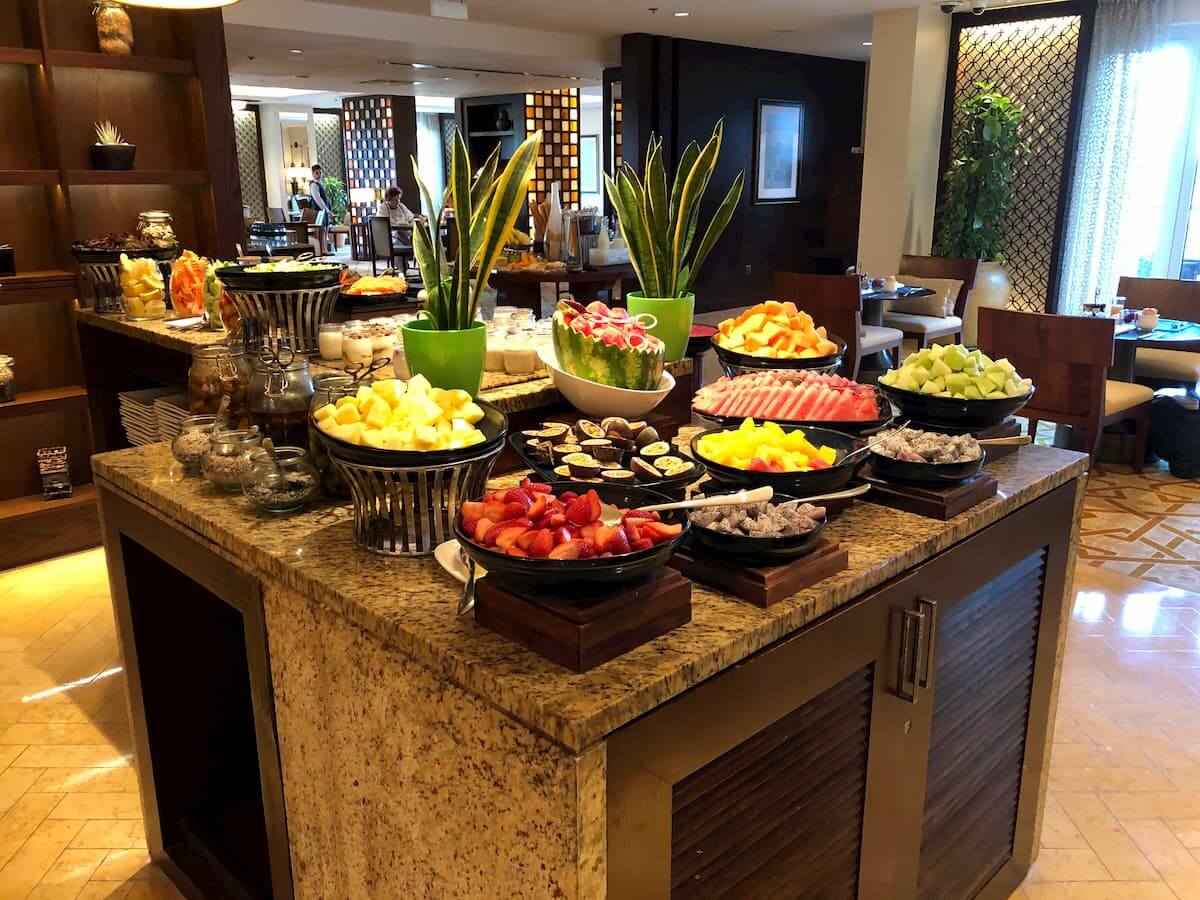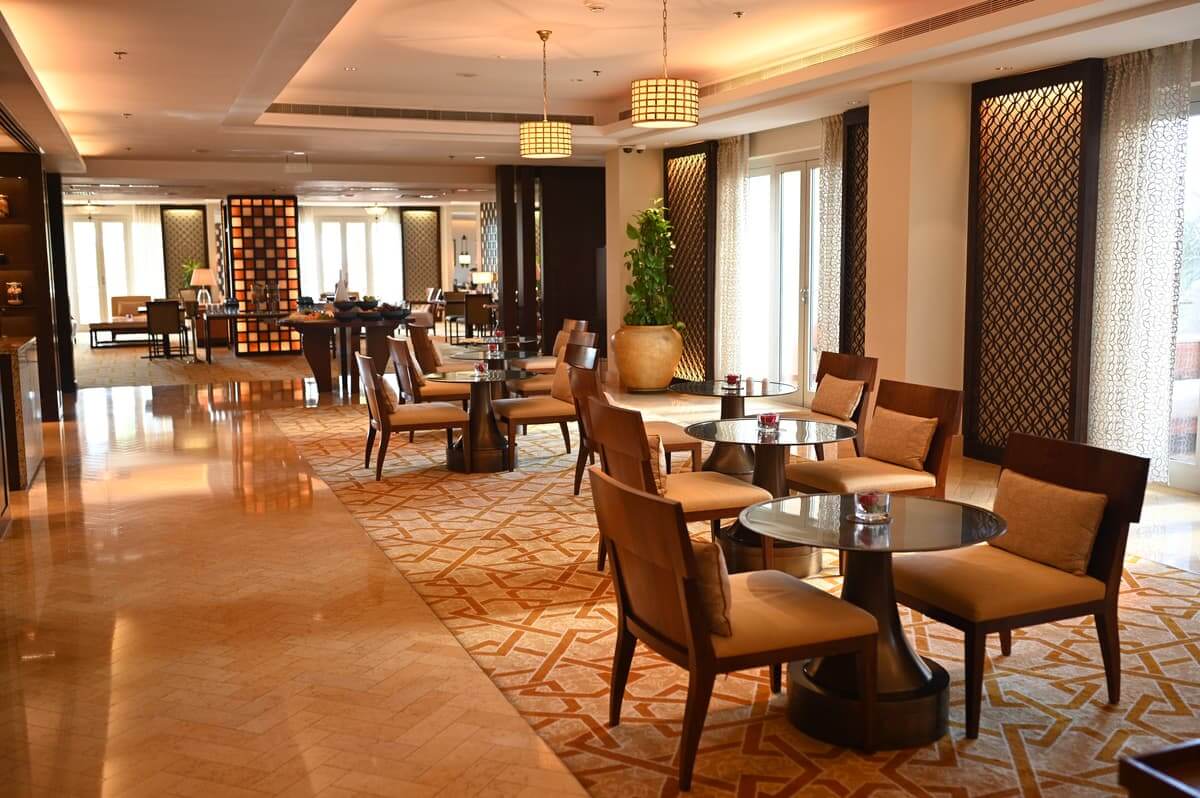 Unmatched Services
Every Monday its Lebanon night at the Executive Club Lounge, with fresh and authentic ingredients of traditional Lebanese mezze, which is paired with hand selected wines from Lebanon. Food in the evenings is Hors D'oeuvres, but there is always hot snacks and a number of cold drinks to meet your needs.
Club Level guests enjoy exclusive access with a personal concierge and restaurant reservations, along with business related support. There is also the convenience of complimentary WIFI internet in the Executive Club Lounge.
The five food presentations, which are offered daily, include a full American breakfast and a premium selection of wine, beer and spirits. The Executive Club Lounge does not disappoint when seeking the finest service and facilities, with relaxed and luxurious areas to guests of Club rooms and suites, where you can sit back and relax with a dedicated Club Concierge, taking care of your needs.
The Executive Club Lounge at Ritz Carlton Dubai offers an intimate environment with breathtaking sea views and culinary delights throughout the day. There are exclusive experiences, such as Lebanon tastings to Henna art.
The Executive Club Lounge is happy to accommodate all dietary requirements from gluten free to vegan. The staff are attentive, friendly and welcoming, making this hotel's Executive Club Lounge a warm and inviting place to sit back, enjoy the view, while you sip on a glass of wine before your meal.