The Ritz Carlton Dubai Kids Club provides children aged four to twelve years with a range of activities, celebrating local traditions and wonders of the world. The Kids Club is based on four concepts; water, land, culture and environmental responsibility.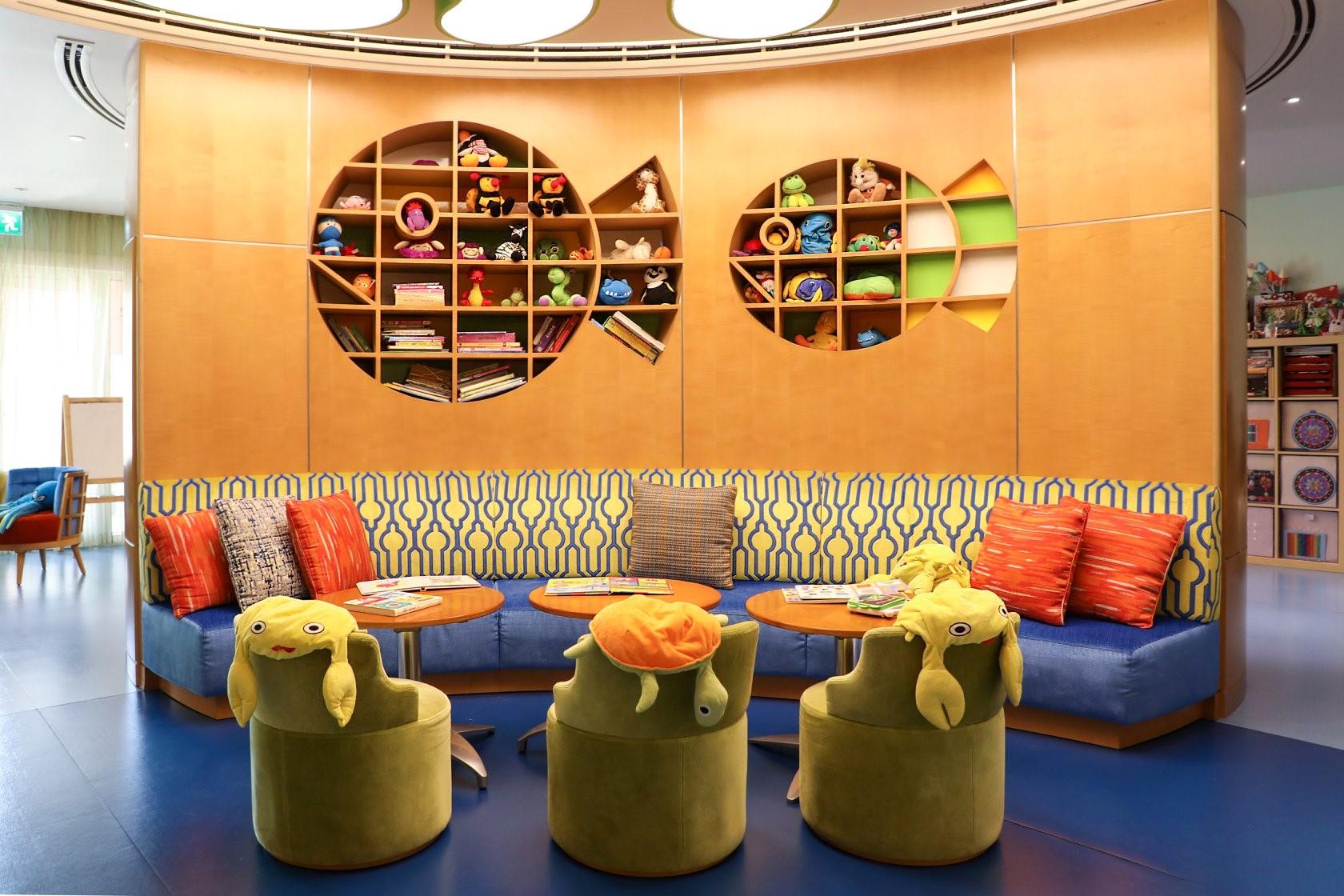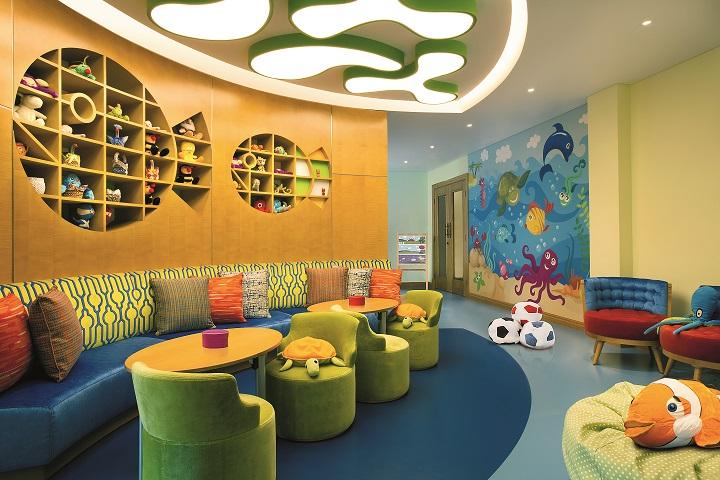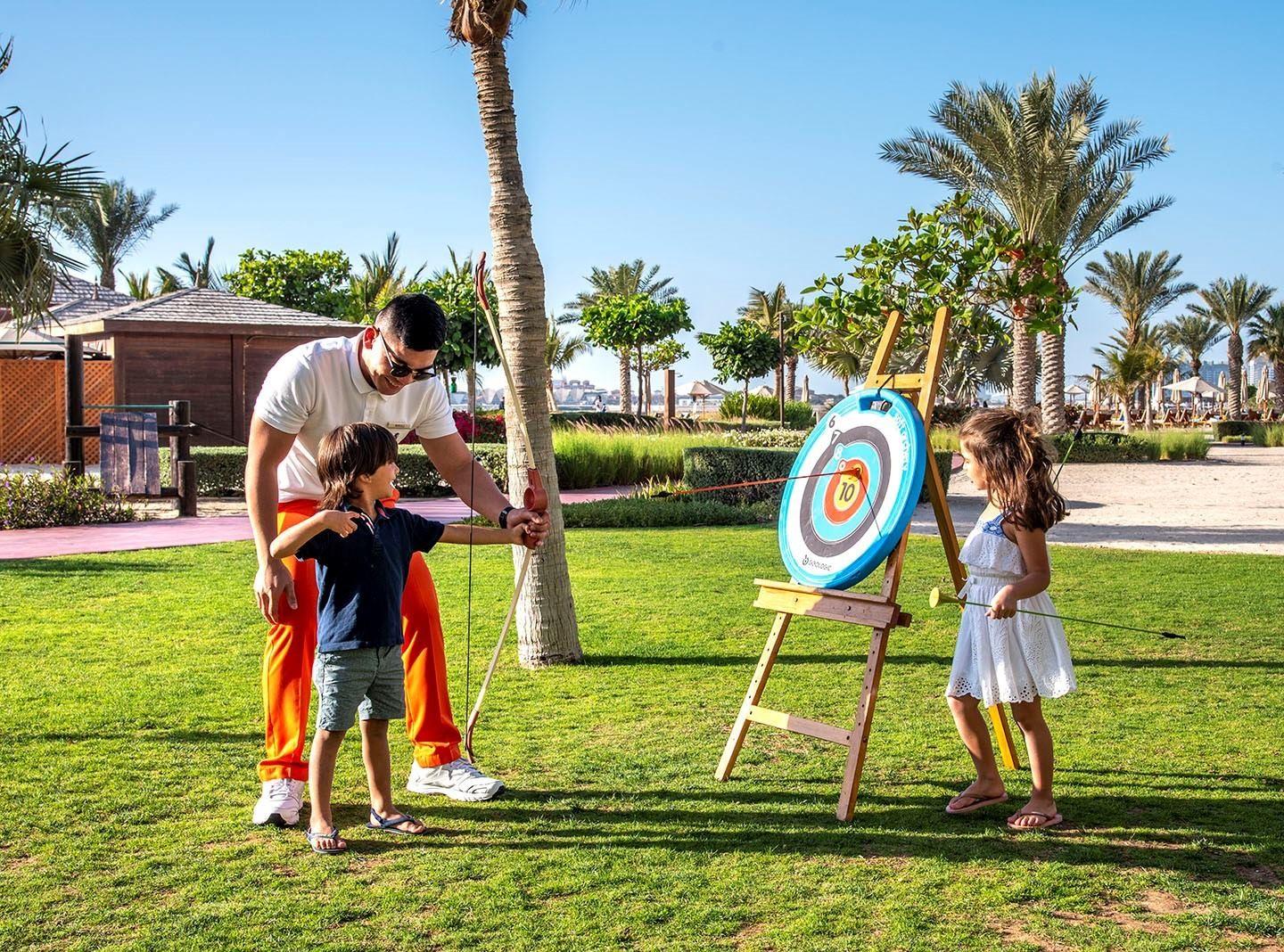 Open from 9am to 6pm Sunday to Wednesday and 9am to 8pm Thursday to Saturday, children can be entertained while parents enjoy some relaxation and rejuvenation, whether visiting the Executive Club Lounge for evening cocktails, lying by the pool or visiting the spa.
The Kids Club offers a variety of activities including board games, scavenger hunts, pool fun, arts and crafts, mini archery, badminton, football, table tennis, giant chess and more. Children can discover new passions with hands on cooking classes or watching a nocturnal world awaken. Their curiosity is sparked with environmental and cultural experiences with child friendly menus to meet the day to day comfort of child guests at the hotel.
You can see an example timetable from the Kids Club below: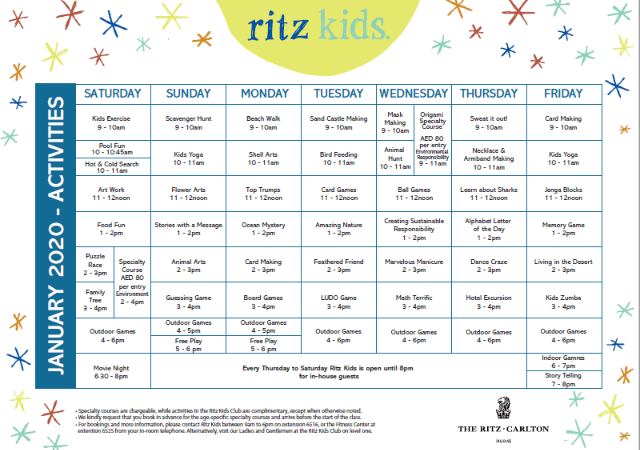 Hotel Room Safety
The hotel goes above and beyond for child guests with a hotel safety program for guests with children under the age of five. Night lights, bath spout covers, outlet plugs and first aid kits are placed in the room, while children receive a welcome kit of colouring pages, stickers, cookies and marshmallows.
The Ritz Kids Club is complimentary and comprises of a secure and bright playroom, where children can immerse themselves in games, puzzles, arts and crafts and stories. It includes outdoor activities at the pool or beach walks. There are also two hour speciality courses, including junior lifeguard to origami arts, which require advanced booking and is available at a fee.
Children learn about coral reefs, forests, recycling, sustainability, art, storytelling and food. The Ritz Carlton Dubai Kids Club is open from 9am to 6pm for children aged four to twelve each day and additional evening activities are available on Thursdays and Fridays, which is offered at an additional charge with advance bookings required. Children's courses, including junior lifeguard and arts and crafts require advanced bookings and are at an additional charge. For added convenience they offer babysitting services, as well, also with advanced notice and an additional charge.
Making New Friends
Children have an opportunity to mix with other children attending the Kids Club, making lots of new friends. The dedicated team looking after the children are attentive, taking good care of the children and keeping them occupied with a range of fun activities. The structured timetable offers an opportunity for children to decide what they want to take part in, though there is plenty of free play, should they prefer.
Staff take the children outdoors from 3pm to 5pm, where there is a choice of games from archery to a giant chess game.