The Rixos The Palm Dubai Hotel & Suites Kid Club, known as the Rixy Kids Club, is a supervised area, brimming with activities and entertainment for children of all ages. Open 10am to 11pm, children can immerse themselves in a full range of scheduled activities, games, toys and outdoor entertainment.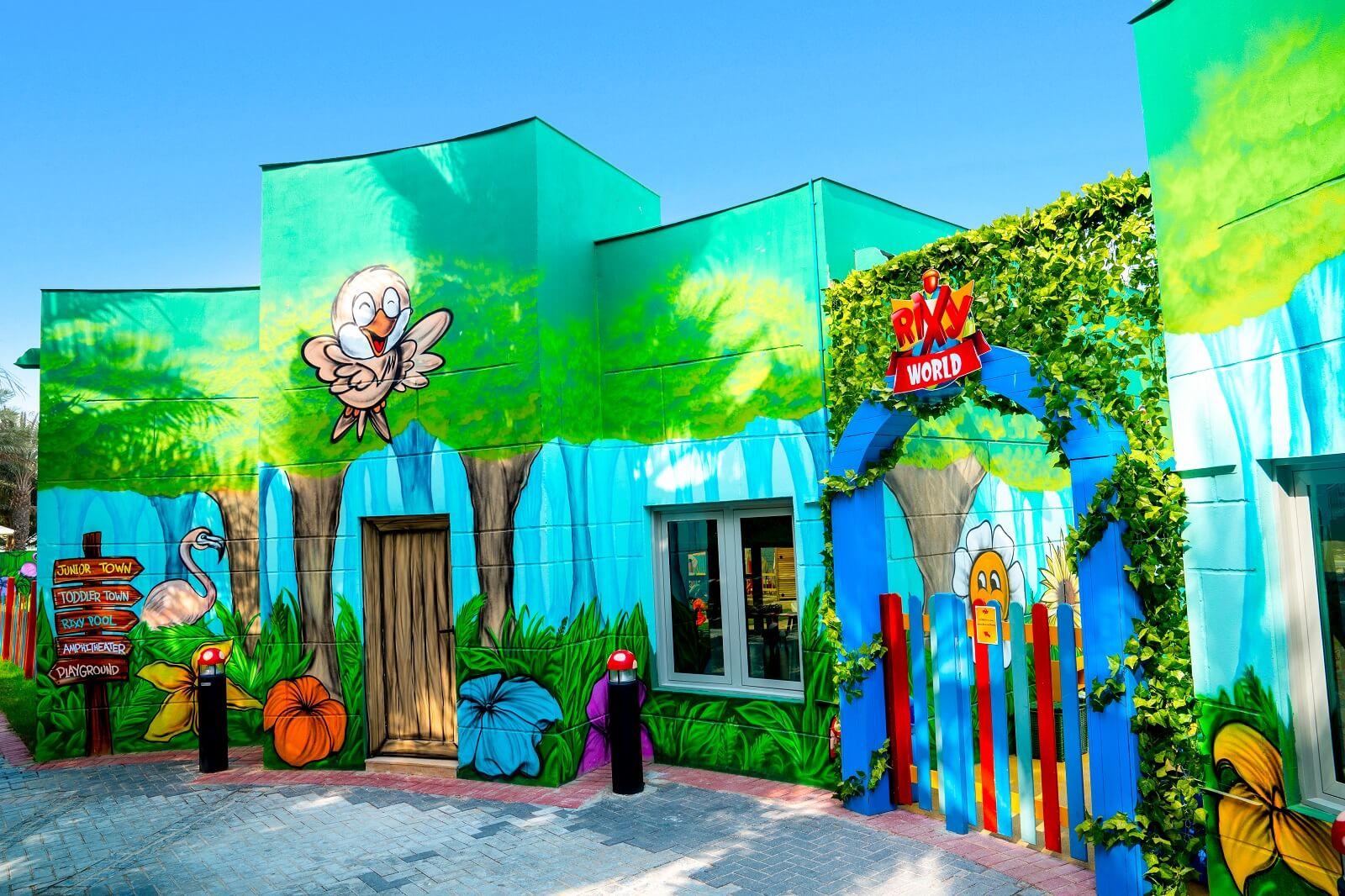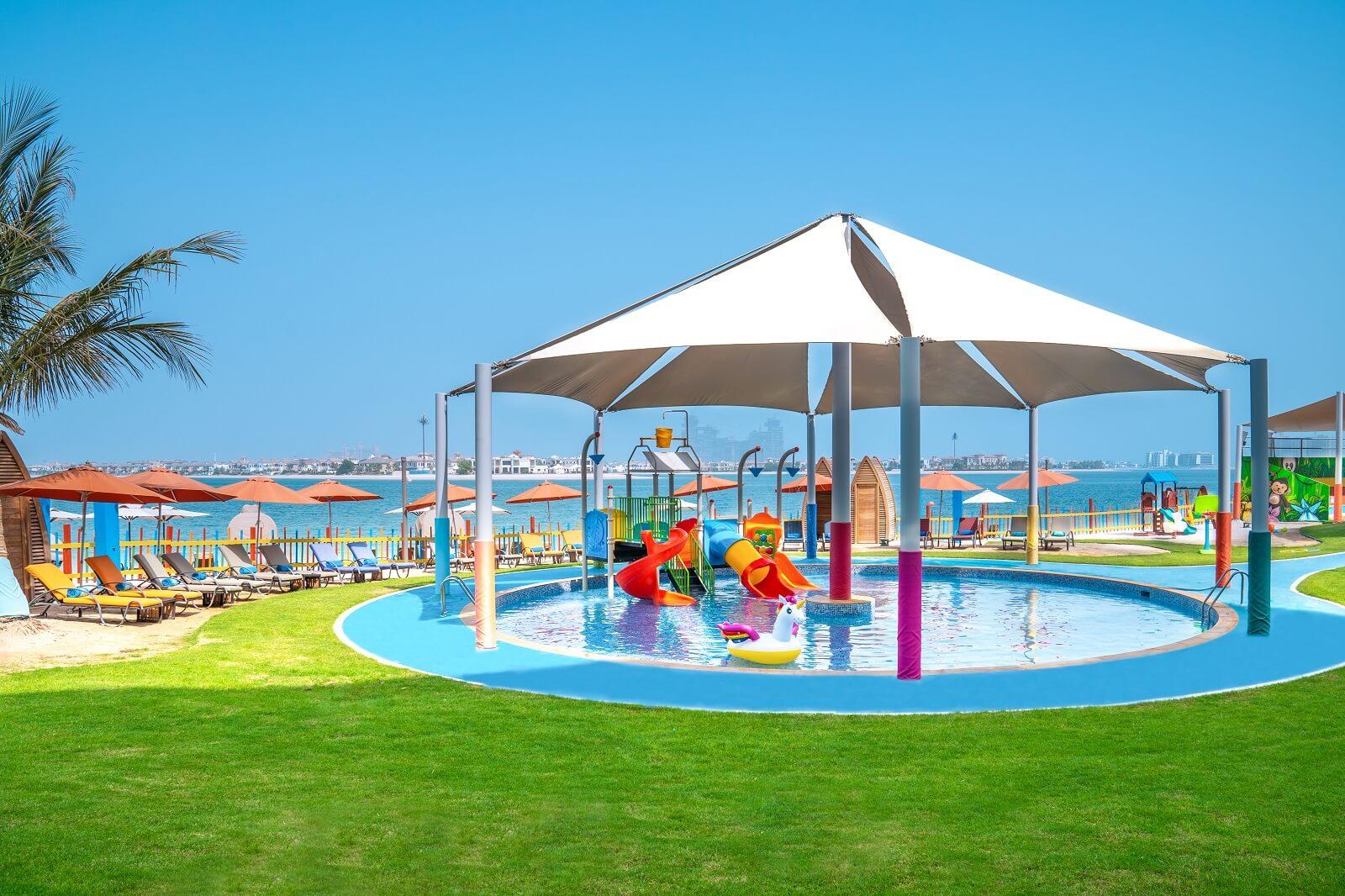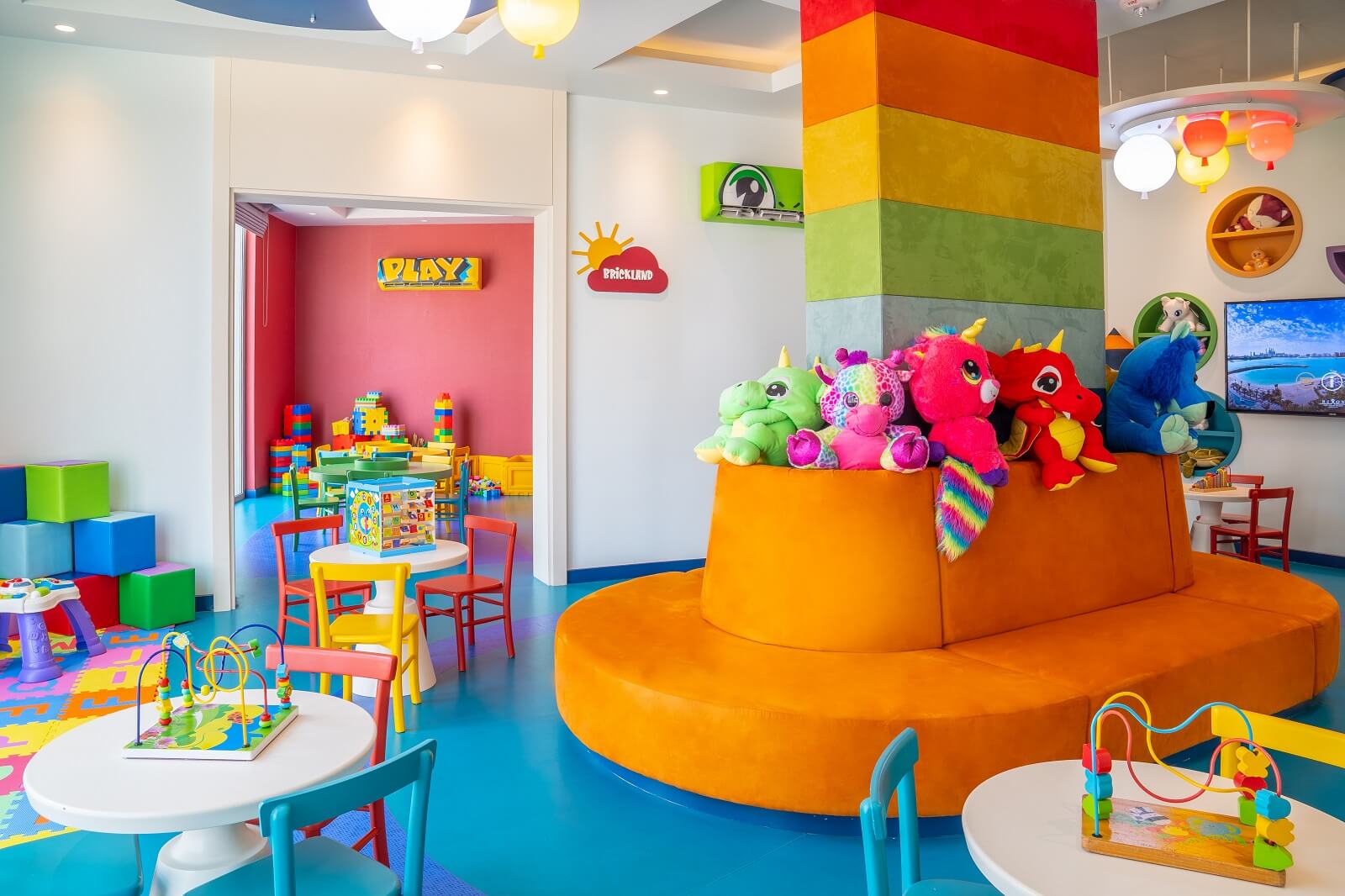 The Rixy Kids Club is an exciting place for children from the minute they walk up to the door, with it's bright walls, covered in mural delights. Inside you find and indoor cinema, toddler room with a nap zone and an indoor play area. Outside is water slides and a pool with supervised lifeguards, along with an outdoor amphitheatre. No expense has been spared on ensuring younger guests have the time of their lives when staying at the Rixos The Palm Dubai Hotel & Suites.
The international team supervise the children at all times, but children under the age of four must be accompanied by a parent or guardian. Children over four years of age can attend the club unsupervised, giving parents an opportunity to take advantage of the facilities and amenities provided by this beach side resort.
Separate Zones, Accommodating Children of All Ages
The Kids Club at the Rixos The Palm Dubai Hotel & Suites enjoys a colourful theme throughout with a host of fun activities, with separate zones where children of all ages can find fun and excitement. The Toddler Town area, is for smaller children up to four years of age, offering a colourful room where they can gain awareness, this includes a nap room. There is a Baby Chamber, where parents can feed and change their babies in privacy. There are professional nannies and certified babysitters on site.
Junior Town is perfect for children aged five to twelve years of age, filled with arts, activities, along with an outdoor swimming pool, complete with water slides and a splash zone. There is always a lifesaver on duty, putting parents minds at ease. The amphitheatre is the first UAE in-hotel amphitheatre, which is dedicated to children, where children can take part in role play, along with watching movies.
The Kids Club Sports Academy, provides children with the opportunity to work out with functional training activities, kids yoga, trampolines and more.
Daily Scheduled Activities
The Kids Club at the Rixos The Palm Dubai Hotel & Suites offers children all day entertainment and activities, which start at 10am through to 11pm. Some of the activities children can enjoy includes multicultural art, rocket craft, unicorn craft, rock painting, balloon competitions, master chef and bingo. Kids can also take part in ping pong, science experiments, basketball, face painting and more.
You can see an example of the timetable below: