The Rixos The Palm Dubai Hotel & Suites is located on Palm Jumeirah and is a luxurious beach resort with panoramic Arabian Gulf, Dubai Marina and Dubai landmark views. This resort offers a host of facilities and amenities for guests, including an oasis themed pool and in-house spa, which offers a full range of treatments. This is a multi-award family beach resort in a prime location and ideally located to Dubai's most popular tourist destinations.
Set on Palm Jumeirah, the Rixos The Palm Dubai Hotel & Suites is close to the entertainment districts. It has been designed with unique architecture, ensuring the entire resort offers spectacular views. It is located on the eastern side of the Palm Jumeirah Crescent, offering all-inclusive delights for the whole family.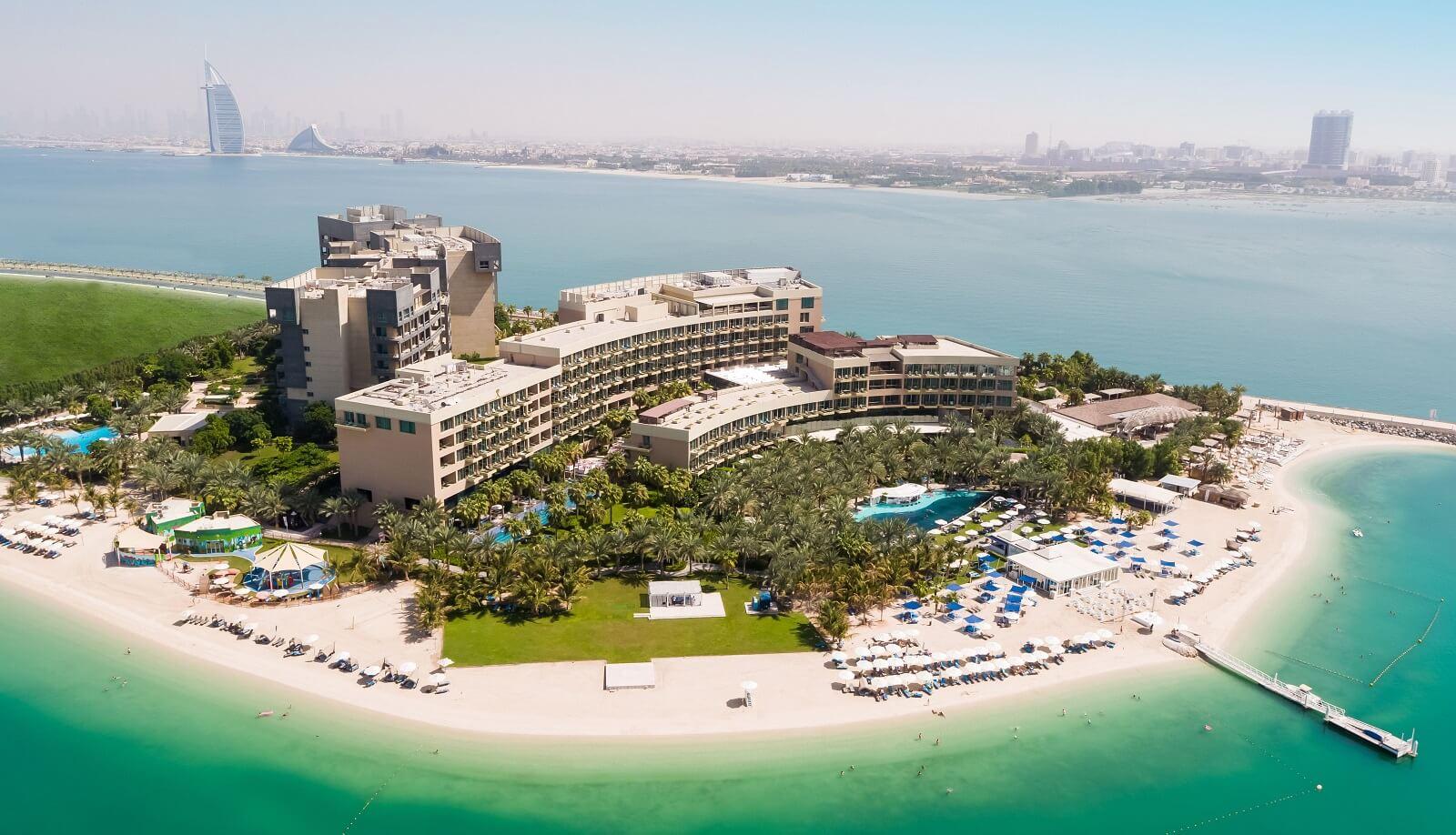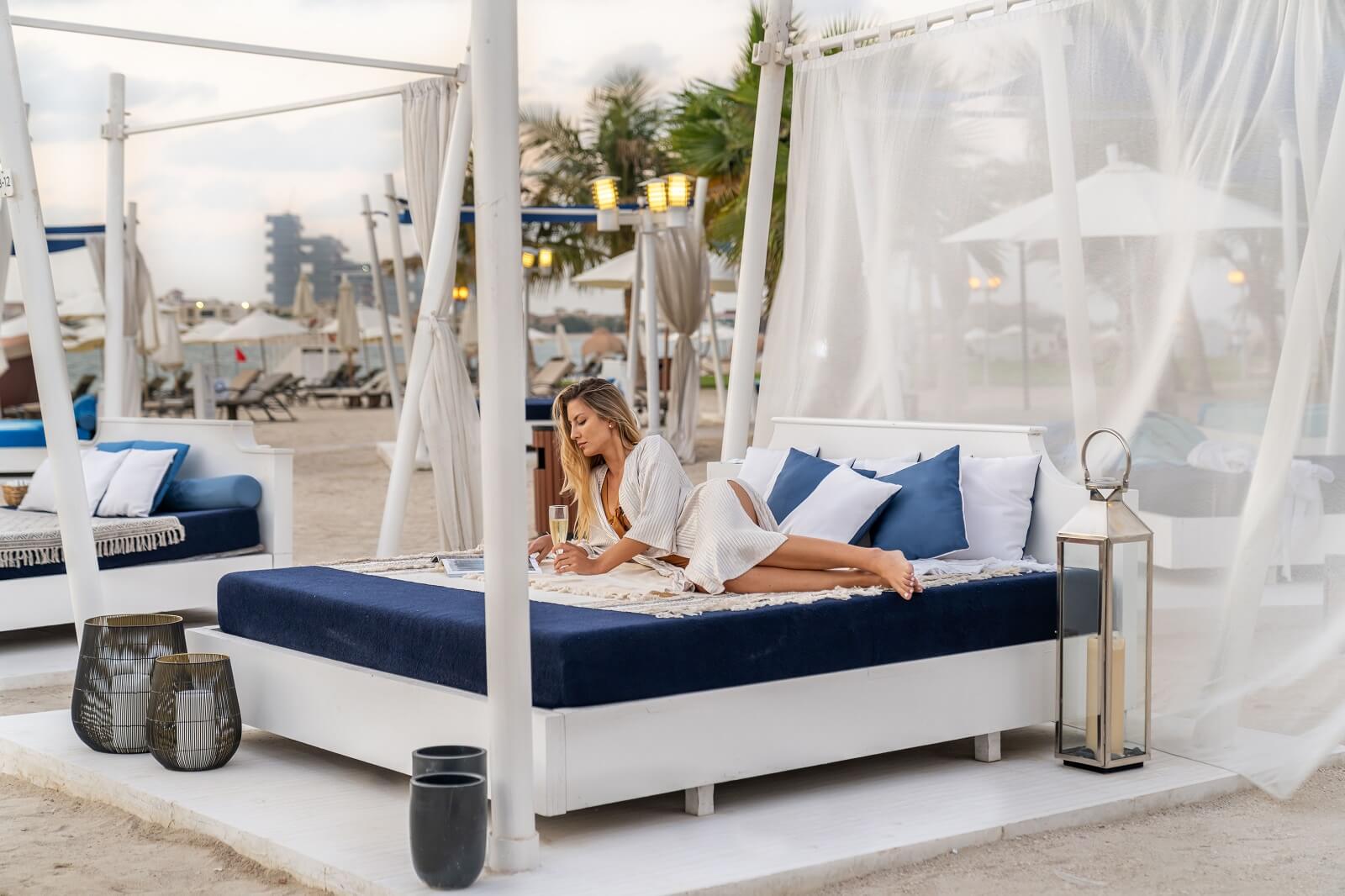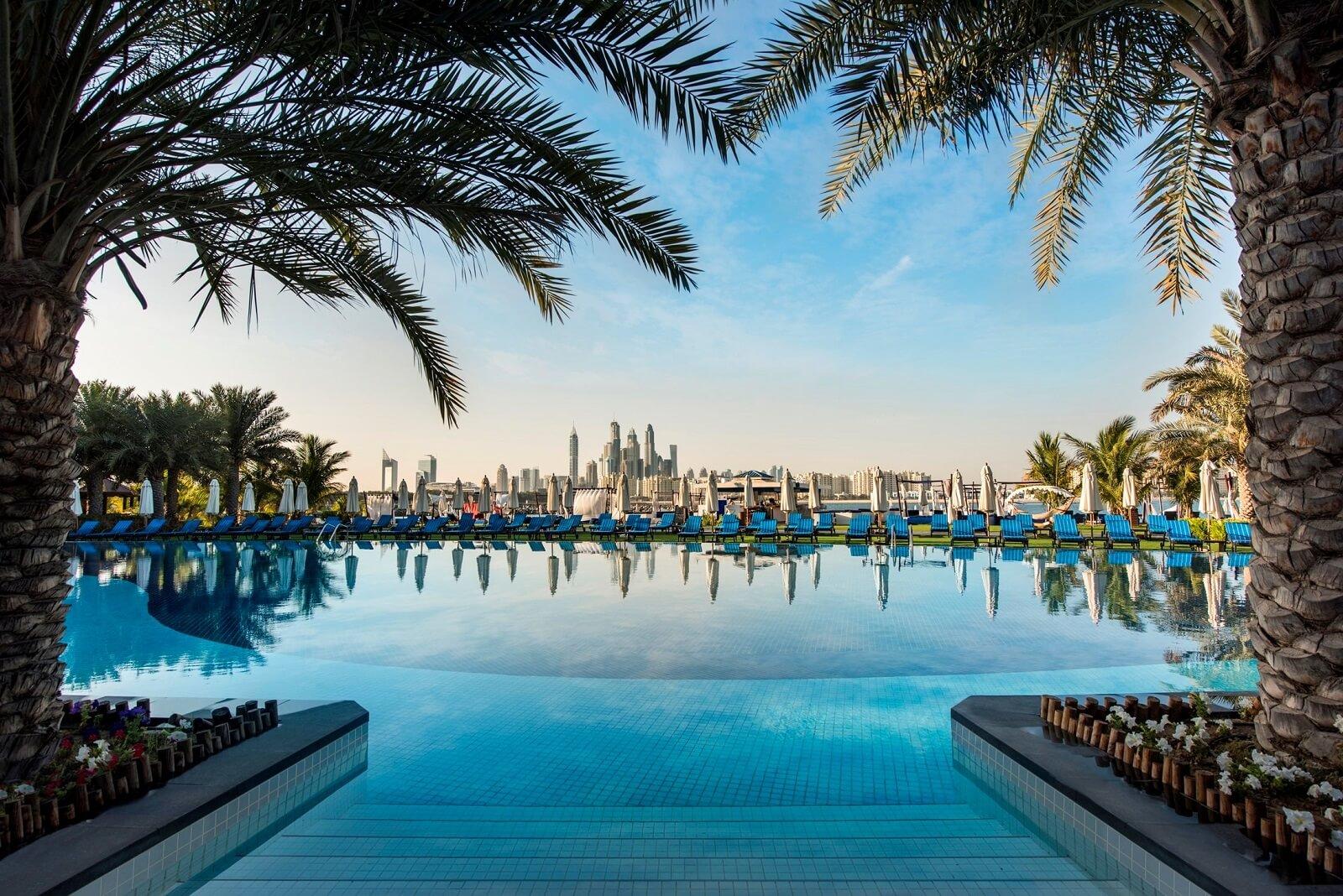 Why You Should Go There
This all-inclusive resort offers a wide range of award-winning international cuisine, lush accommodation, fun entertainment and activities. The Rixos The Palm Dubai Hotel & Suites offers a personal service with all-inclusive services and a host of rooms and suites to choose from. The A La Turca restaurant offers delicious cuisine throughout the day and is complimented by L'Olivo, which offers Mediterranean delights and Aqua & More Seafood Restaurant. You can also dine at their trendy urban steakhouse, ToroLoco Steakhouse. You can choose from their selection of wet-aged and dry-aged prime beef. There are two poolside and beach side restaurants which offer drinks and snacks during the day. The resort is also home to a Shisha Lounge.
Guests staying at the Rixos The Palm Dubai Hotel & Suites can take advantage of The Anjana Spa, which is focused on Turkish culture and traditions, with an extensive menu of massage treatments, including Thai, Swedish and Balinese. The fitness centre has their own team of personal trainers, helping you maintain your fitness goals while staying in this beautiful paradise. In addition to this, guests staying at the Rixos The Palm Dubai Hotel & Suites also enjoy an on-site dive centre. The AquaVenture Waterpark is only eight kilometres away and there is a free shuttle service offered four times a day to the Mall of the Emirates, for added convenience.
Accommodation
The Rixos The Palm Dubai Hotel & Suites offers three hundred and sixteen rooms and suites, all with their own balcony and stunning views. All rooms are decorated in modern Turkish designs with free wireless internet access, a mini bar and flat screen television. The en-suite bathrooms have a glass enclosed shower and large bathtub.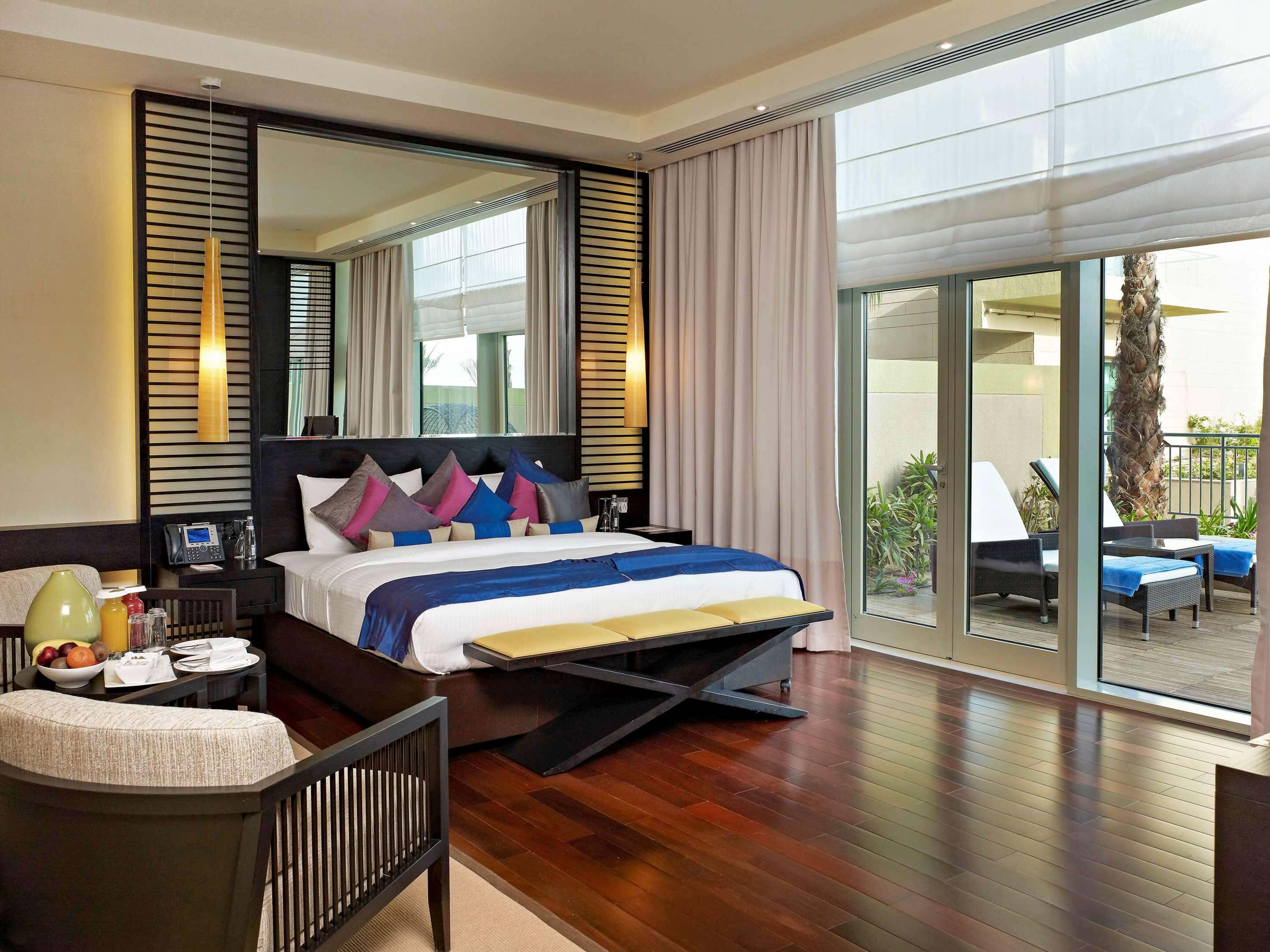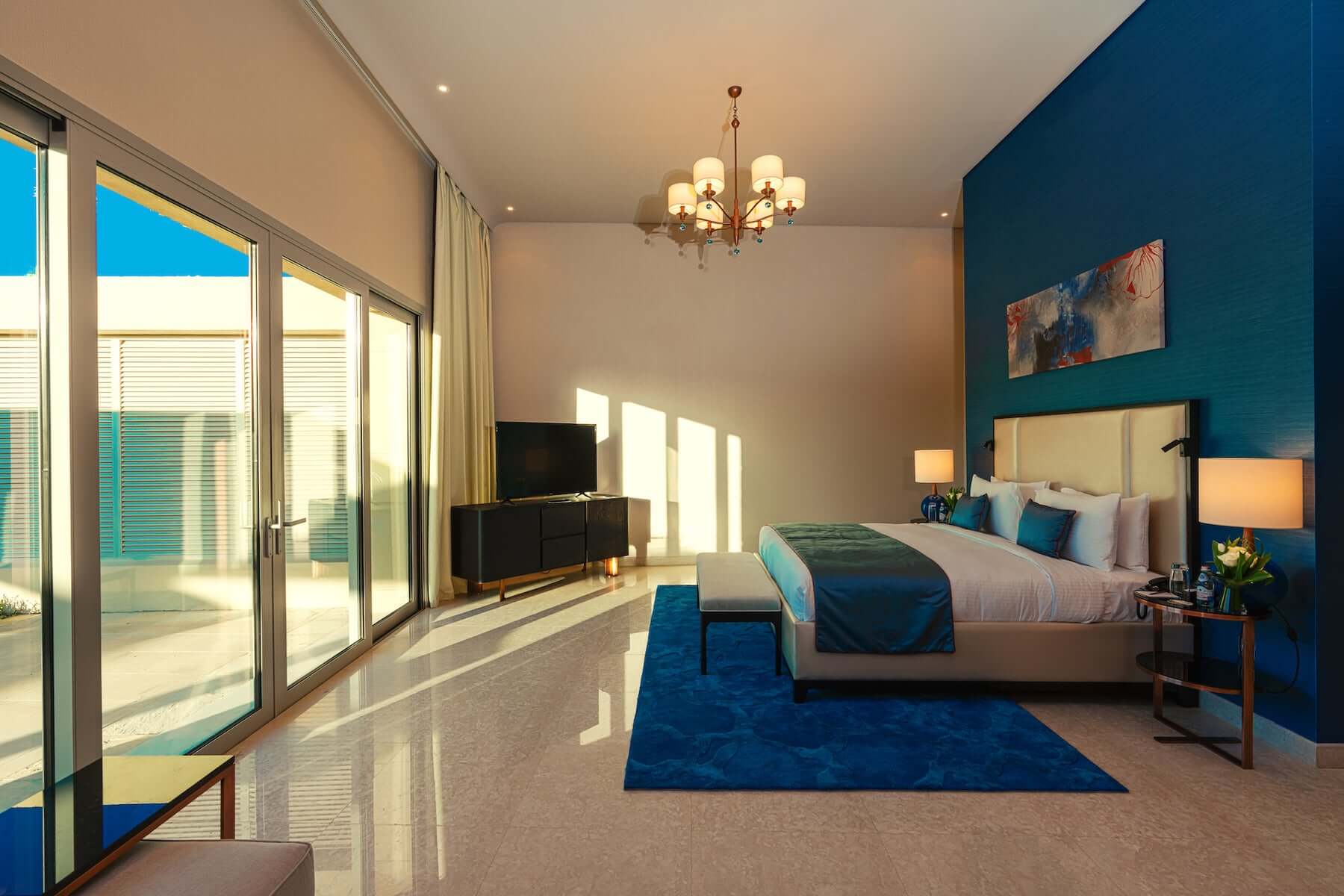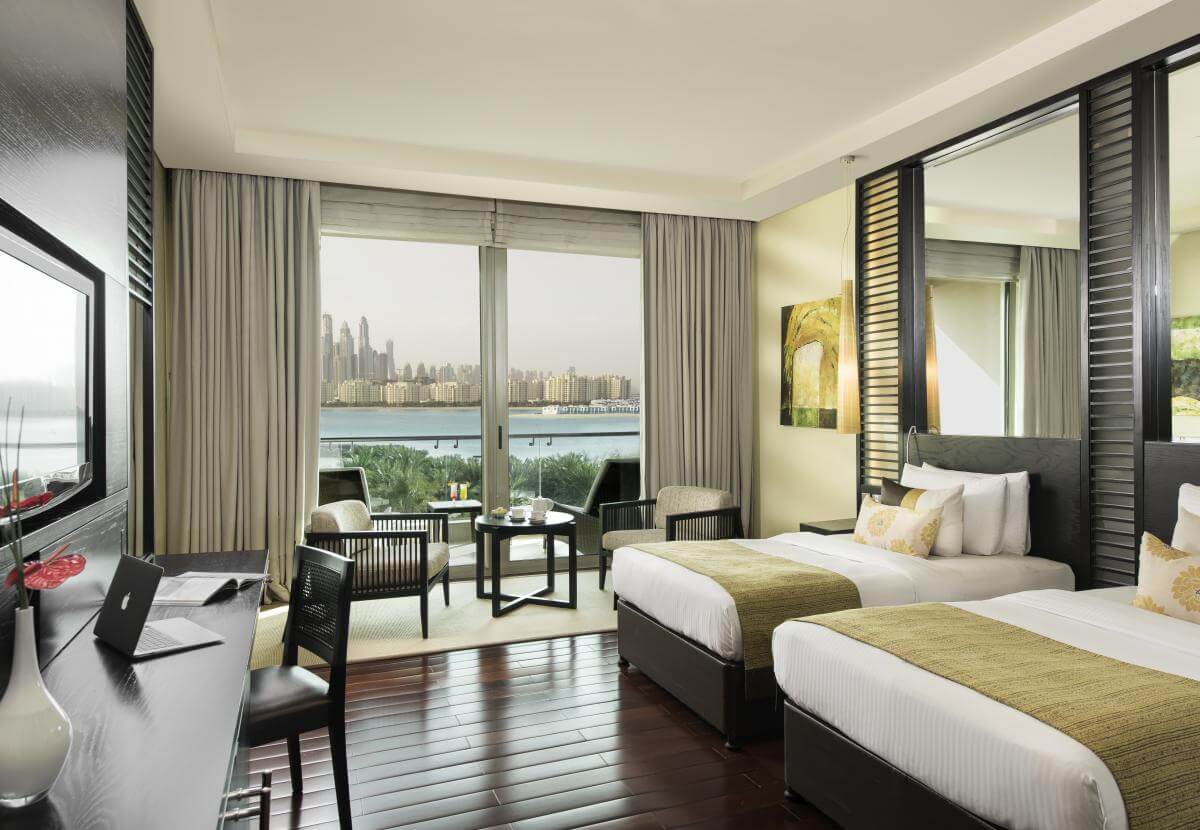 There is a wide choice of rooms and suites, each luxuriously furnished to the finest standards, with polished wooden floors and comfortable beds. The Deluxe rooms offer spectacular accommodation with king or twin beds and floor to ceiling windows, while the Junior Suite with sea views offers the ultimate in luxury and comfort, complete with separate living area and spectacular Palm Jumeirah or garden views. The Executive Grand King Suite Penthouse offers three specious bedrooms with direct elevator access, three hundred and sixty degree panoramic views and floor to ceiling windows, so you can soak up the view. The penthouse also comes with a large terrace, lounge and it's own private Jacuzzi. The Five Bedroom Pool Suite boasts five spacious bedrooms, each with their own sitting area and marble bathroom. The living area is separate with a dining area that can accommodate up to ten guests. This large suite also offers a terrace with playground, BBQ area and private pool.
Executive Club Lounge and Kids Club
The Rixos The Palm Dubai Hotel & Suites offers an entertainment packed Kids Club, unfortunately there is no Executive Club Lounge.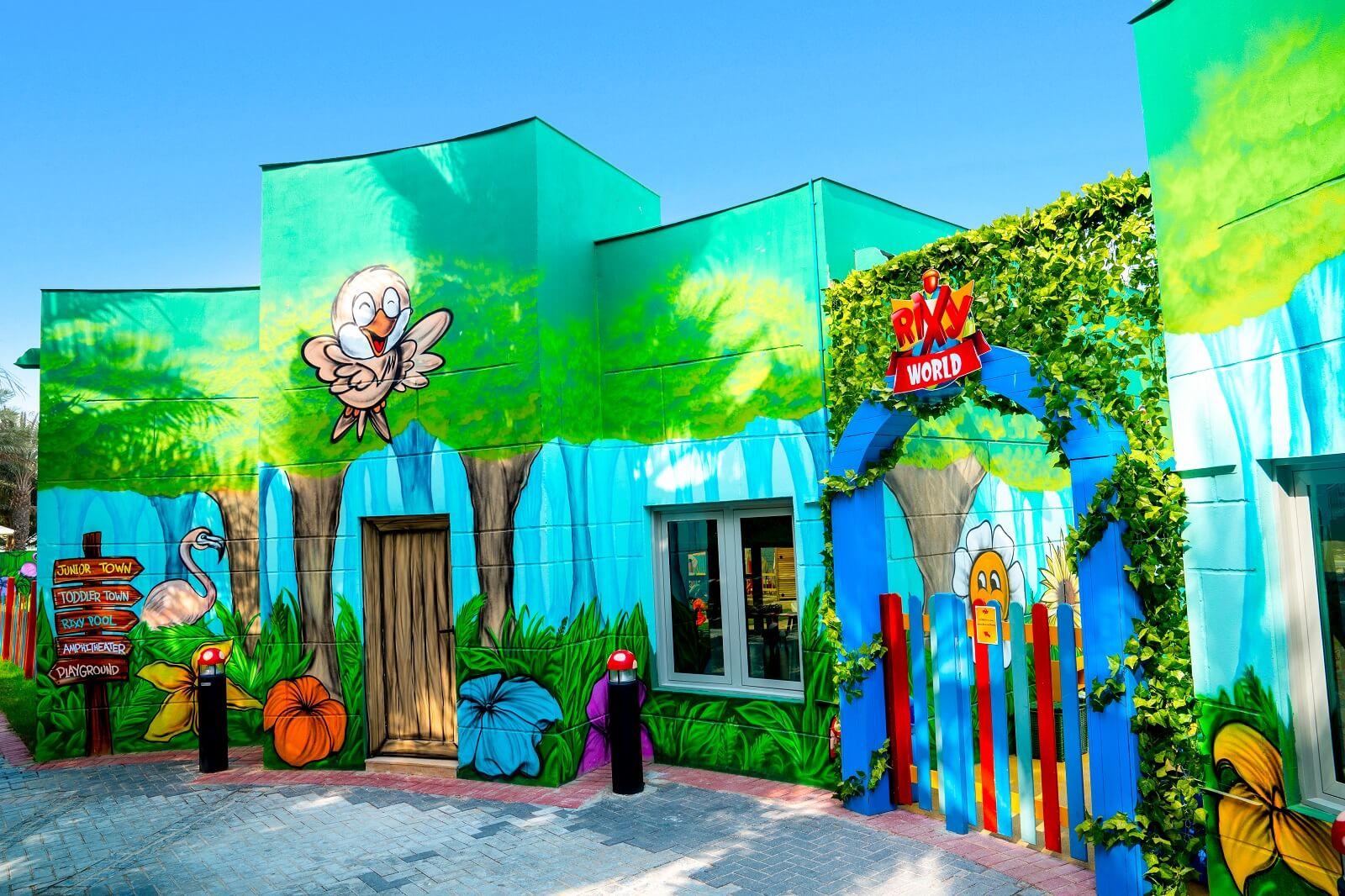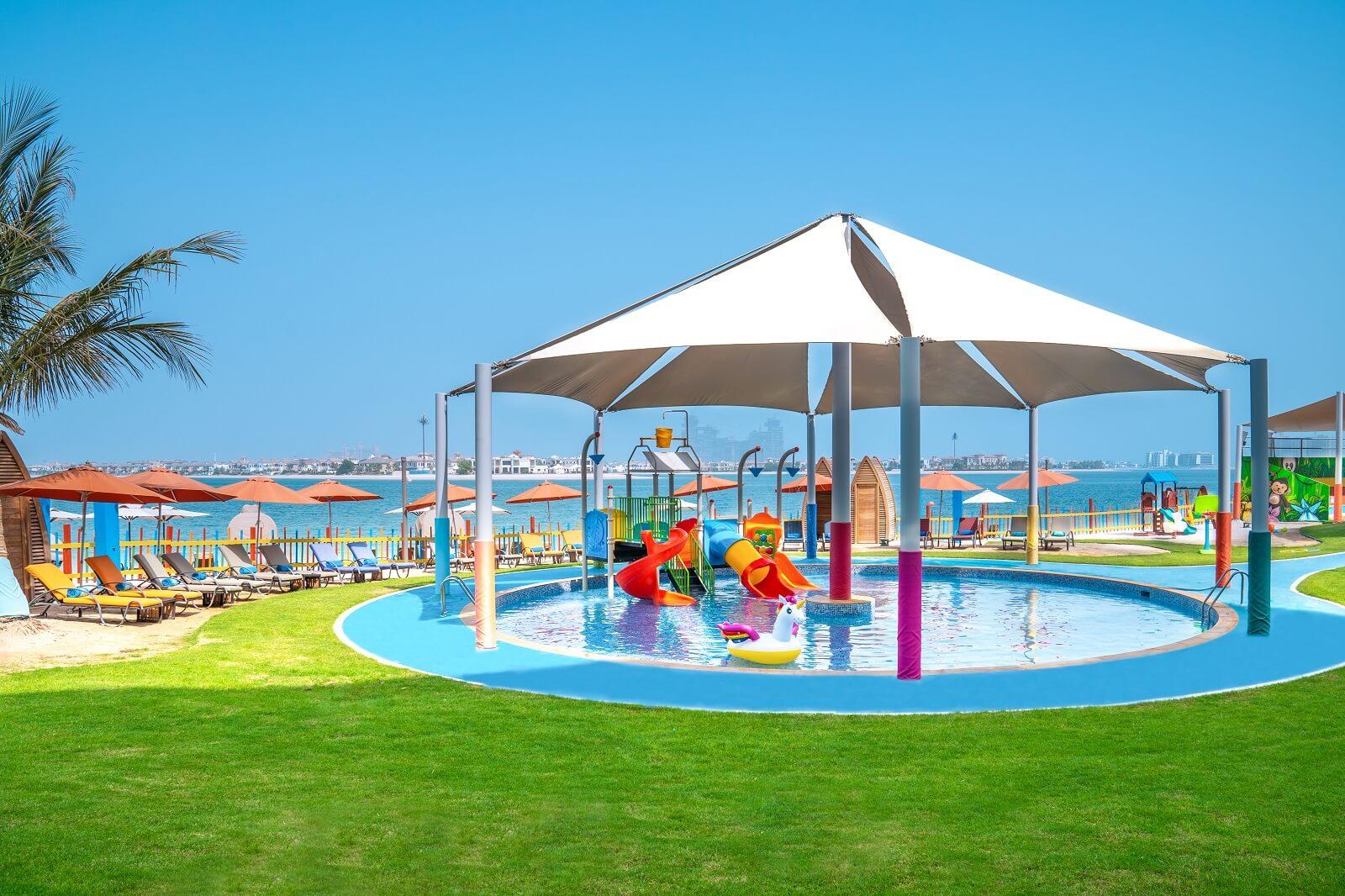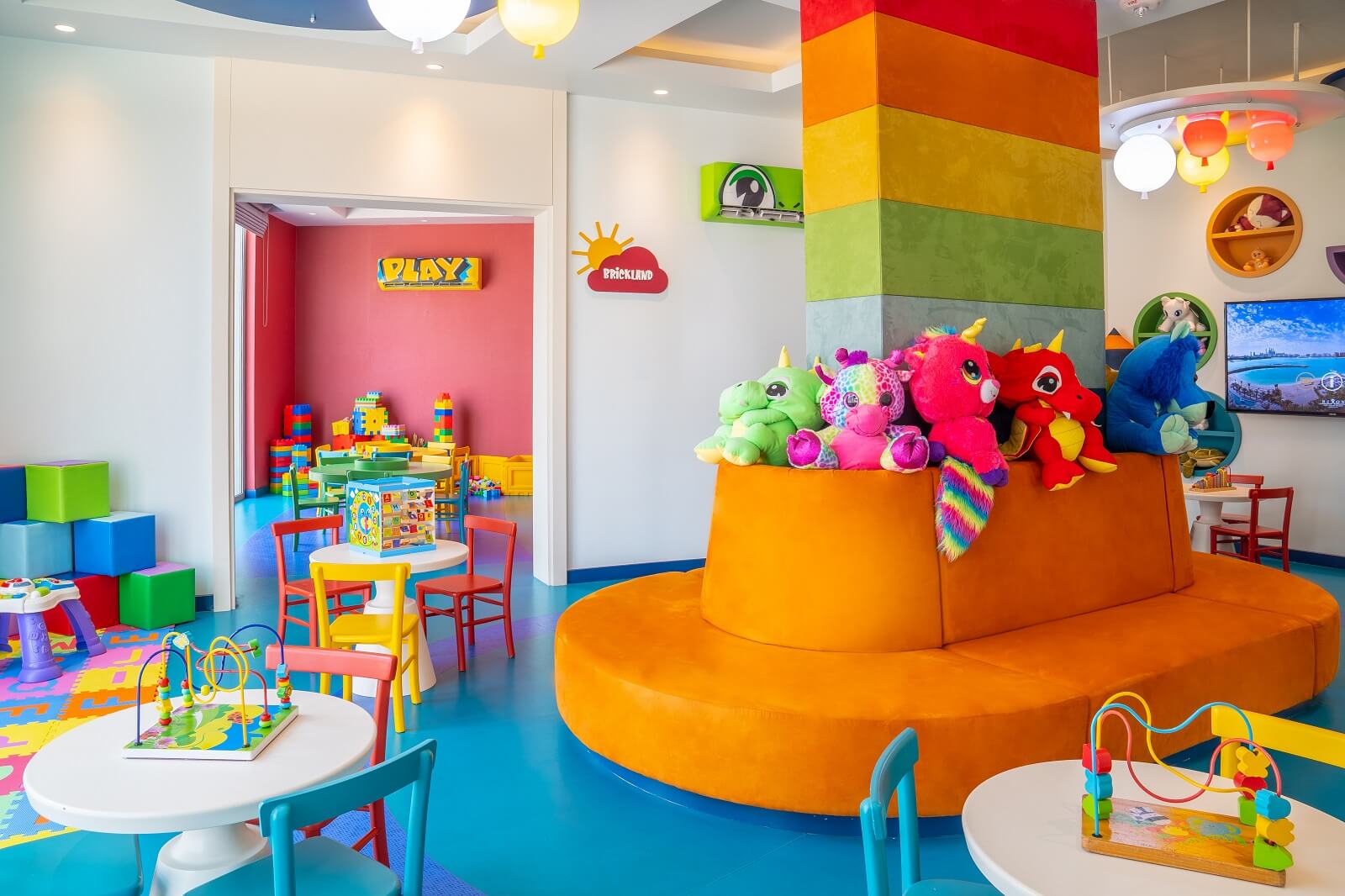 The Kids Club at the Rixos The Palm Dubai Hotel & Suites accommodates families travelling with younger children. The Kids Club is fully supervised with a range of leisure and entertainment activities, catering to guests four years of age and older. The facilities include a toddler room with sleeping rooms, outdoor amphitheatre, pool and watersides with lifeguards, an indoor play room and an indoor cinema. You can read about their Kids Club by clicking on the button below:
Rixos The Palm Dubai Hotel and Suites Kids Club