Situated close to public amenities and everything that Abu Dhabi has to offer the visitor, the exquisite Shangri-La Qaryat Al Beri, Abu Dhabi finds itself nestled between a stretch of beautiful private beach and lush, manicured gardens. All accommodations are well appointed, luxurious and decorated in a modern Arabic style. The elegant furnishings are offered in beautiful warm colours, and the rooms, suites and residences feature modern conveniences throughout. There are 213 rooms and suites to choose from, as well as six private villas that feature their own private swimming pool. Many of these rooms and suites offer lovely views of the Khor Al Maqta Creek. Abra boats transport guests along the waterways of the hotel complex and stop off at the souk where shopping can be enjoyed the way the locals do. Shangri-La Qaryat Al Beri, Abu Dhabi is also a great choice for guests looking for an extended stay. Therefore the Residences include 160 spacious and luxurious serviced apartments.
Great dining options ensure that guests have excellent choices, and the fitness centre and spa ensure that visitors are offered time to exercise in the gym or relax under expert hands. It is situated within easy reach of Bateen Airport, which is only 4.1 km away, with Abu Dhabi International Airport slightly further at 15.8 km. Airport shuttle services are available, and for those that arrive in their own vehicle, on-site parking.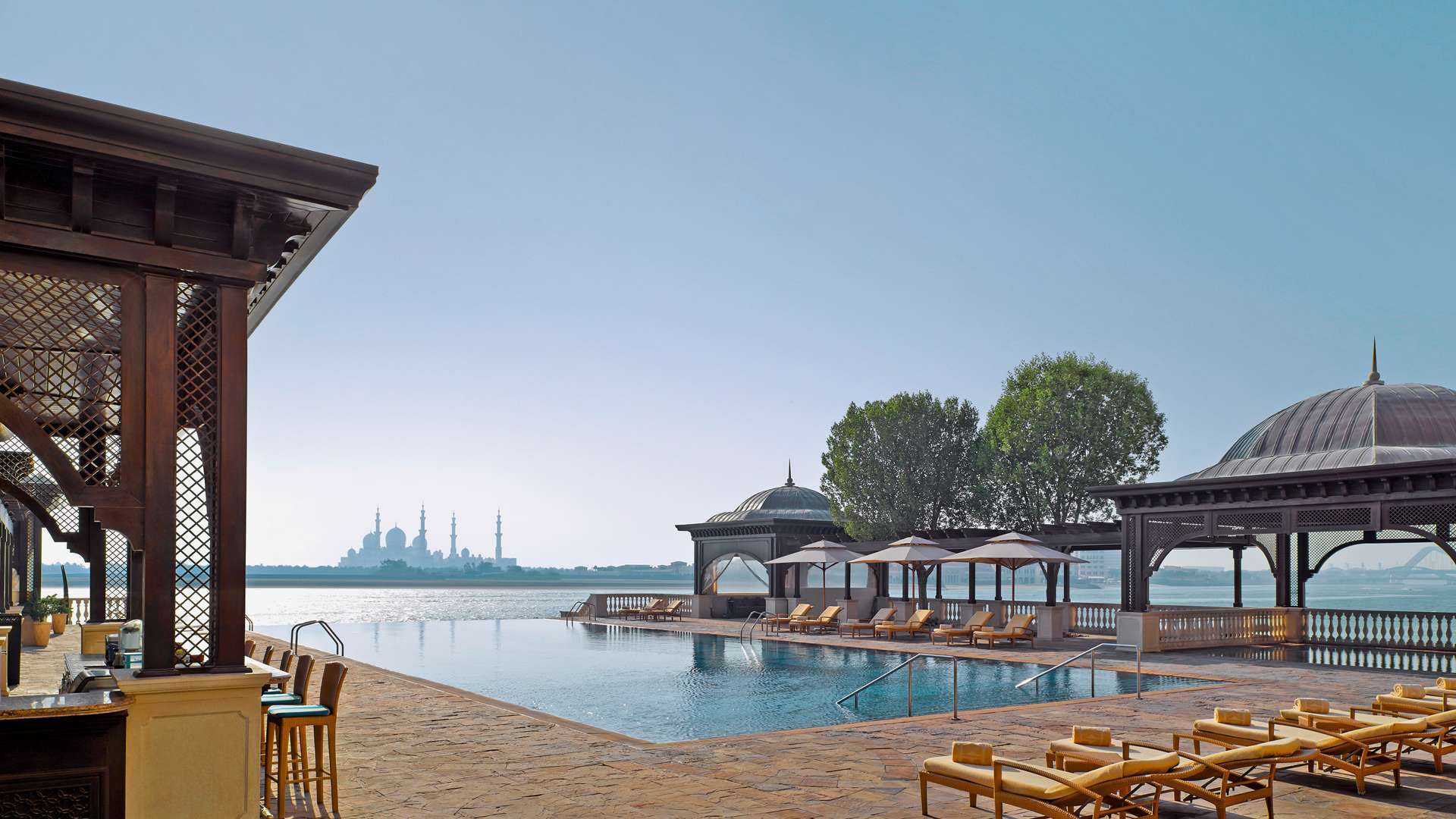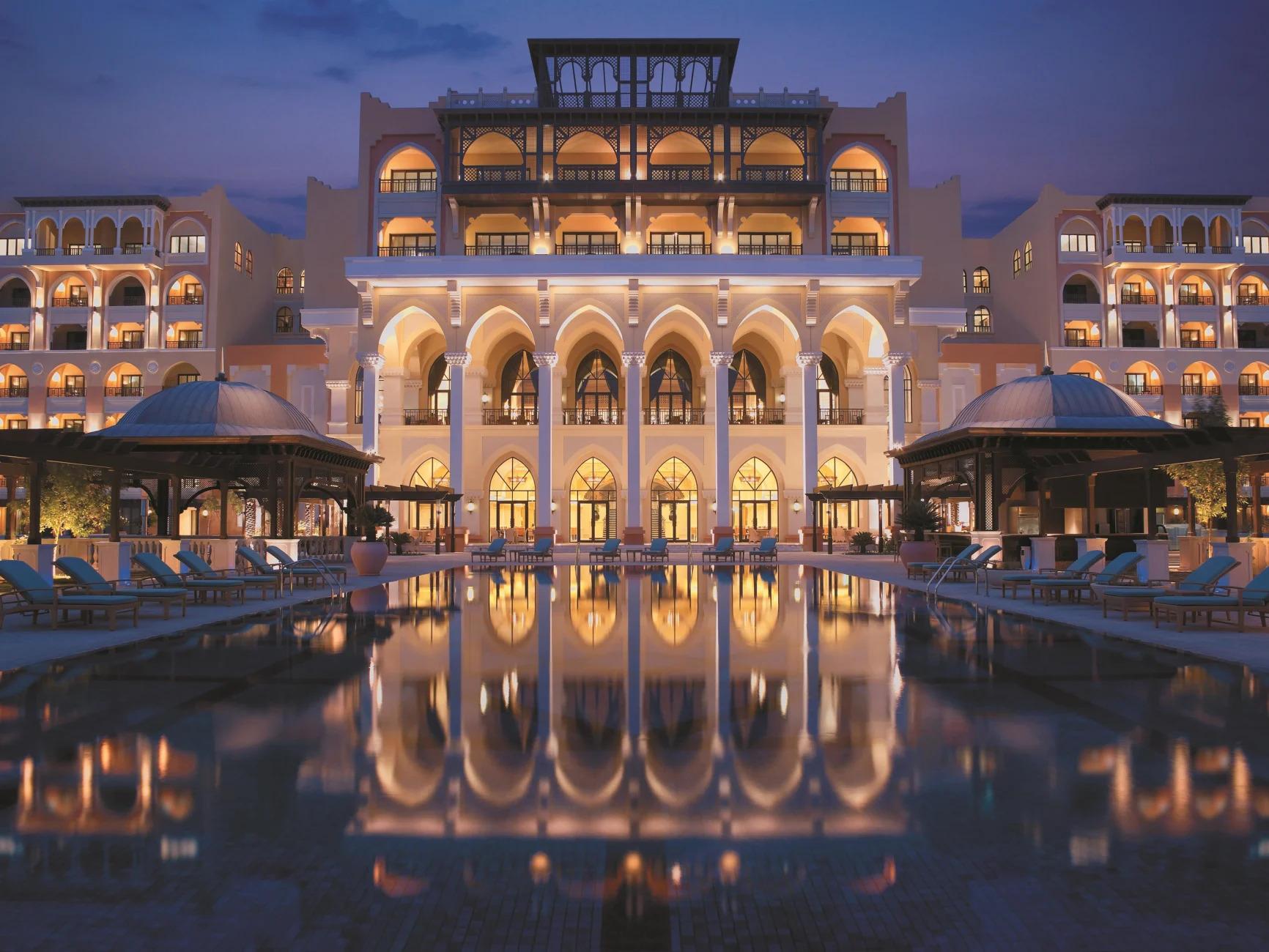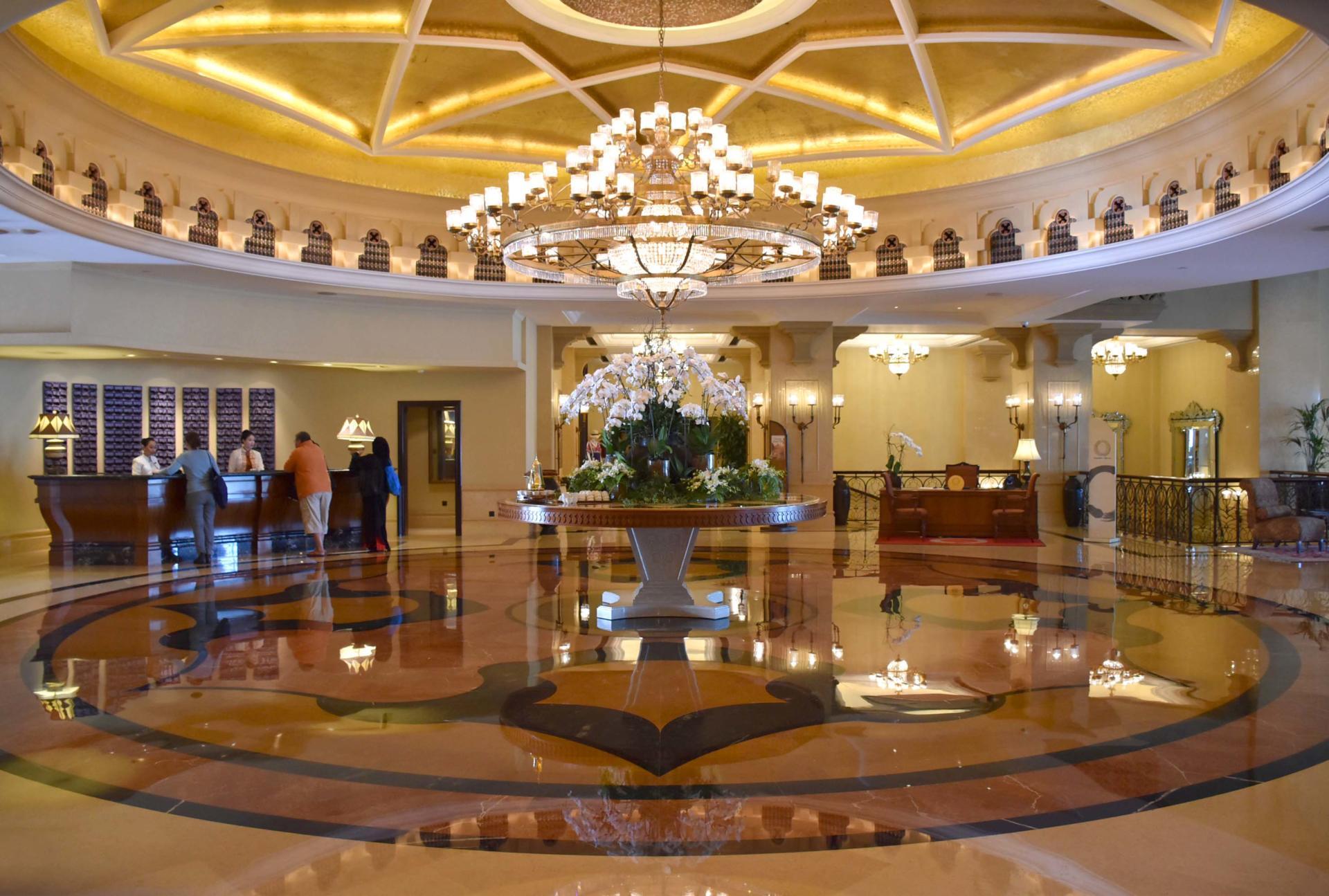 Why You Should Go There
Shangri-La Qaryat Al Beri, Abu Dhabi offers their guests a tranquil haven from where to explore the immediate surrounds, as well as further out to Abu Dhabi, which is a 20 minutes' drive away. It is also in close proximity to those attractions and places of interest that visitors want to see. Souk Qaryat Al Beri is on its doorstep at 300 m away, and Venetian Village only 600 m. Sheikh Zayed Grand Mosque is close by at 1.7 km away, Sheikh Khalifa Park only 3.1 km, and Yas Mall, Abu Dhabi's biggest shopping centre, not too far at 15 km from the hotel.
Several dining options at Shangri-La Qaryat Al Beri, Abu Dhabi ensure that guests are spoilt for choice. Shang Palace is the ideal venue for authentic Chinese fare that includes a daily Dim Sum menu. For French delicacies, Bord Eau is recommended. Sofra BLD on the ground floor offers a good breakfast and various international dishes. Hoi An is a good choice for lovers of Vietnamese food. Guests that enjoy a relaxed atmosphere will feel at home at Shangri-La Qaryat Al Beri, Abu Dhabi's Pool Bar & Restaurant where refreshing beverages are served, and at Al Hanah Bar where light refreshments are served in elegant surrounds.
The Health Club ensures that guests stay fit while away from home. There are two gyms featuring modern, state-of-the-art equipment and a yoga room. Guests are also invited to take advantage of the different swimming pools, sauna and steam room. CHI, The Spa at Shangri-La Qaryat Al Beri, Abu Dhabi, is an award-winning facility that offers different wellness treatments that include a choice of massages to help relieve tension and stress. Deep-tissue sports massages, aroma therapy massages and traditional Thai massages are examples.
Guests that want to host meetings and conferences at Shangri-La Qaryat Al Beri, Abu Dhabi have a choice of venues and rooms that cater to different requirements and demands. The Events Management Department at the hotel ensures that events, meetings and conferences are offered in the best space, with access to all the equipment and aids you may need. They can assist with both indoor and outdoor events spaces to suit individual demand.
Accommodation
Shangri-La Qaryat Al Beri, Abu Dhabi offers a choice of accommodations to ensure that their guests experience a wonderful stay where luxury is paramount. All 213 rooms and suites offer elegant furnishings, modern bathrooms and amenities such as flat-screen TV with satellite cable and a choice of movies, as well as high-speed W-Fi. Views are beautiful and surrounds peaceful.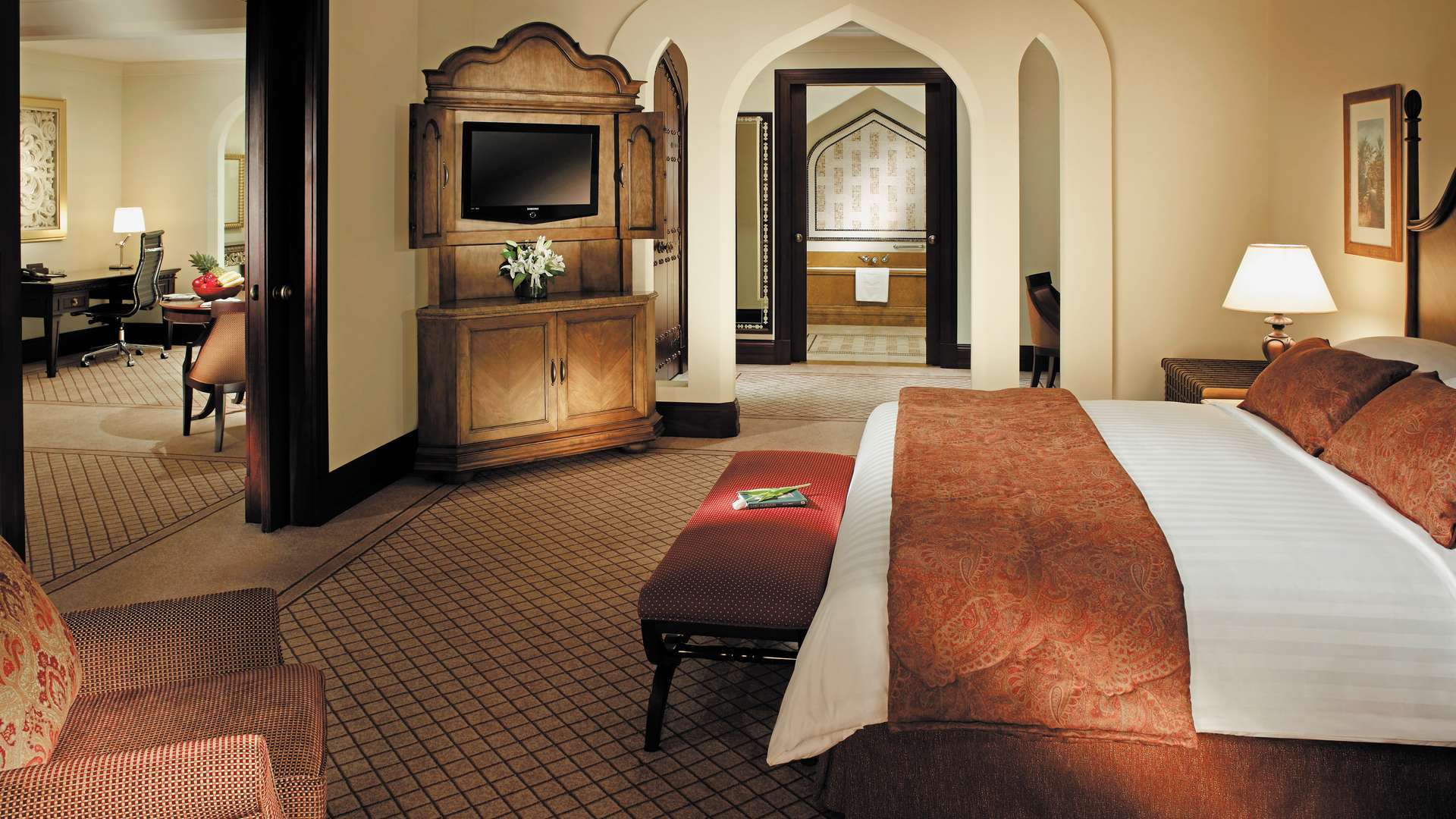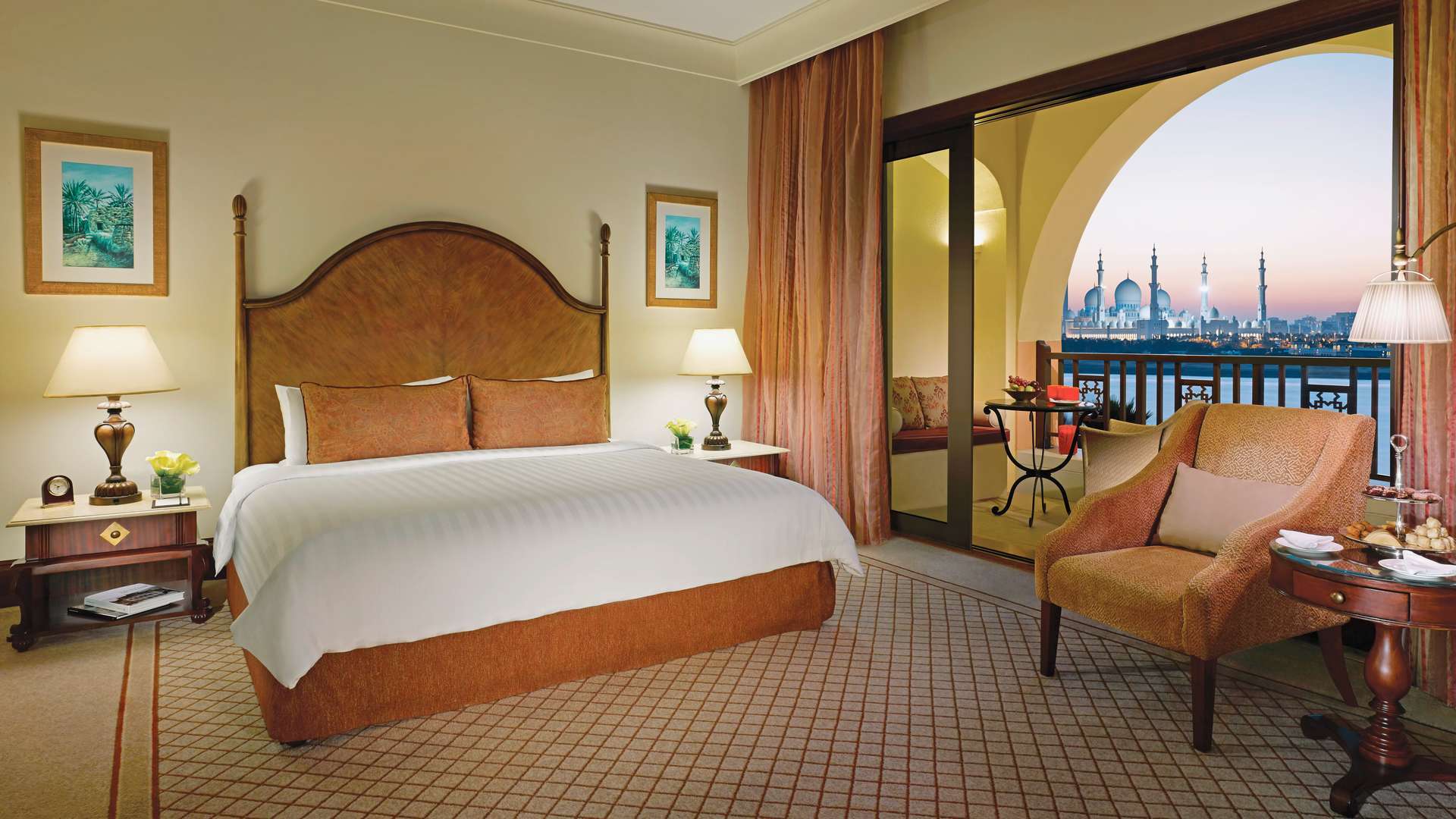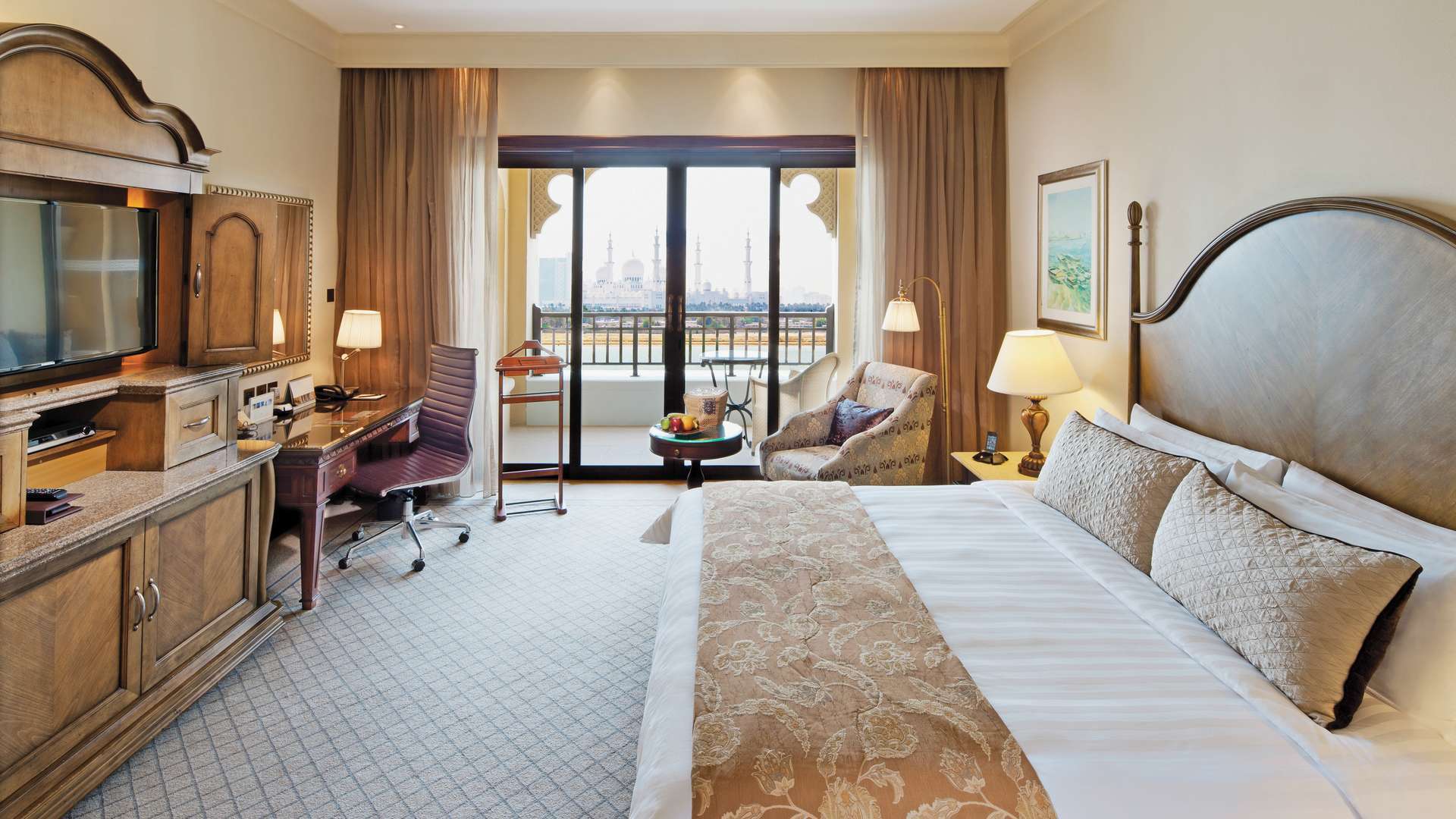 Different choices ensure great variety. Deluxe and Premier Rooms offer comfort and luxury, whether you choose a room with an extra-large double bed, or one with two single beds. Other choices are the Executive Suite with Lounge Access, and the Horizon Club Deluxe Twin Room with Lounge Access. Different size villas with private pools and stunning features are further options.
Executive Club Lounge and Kids Club
Shangri-La Qaryat Al Beri, Abu Dhabi features a lovely Executive Club Lounge, but unfortunately they do not have a Kids Club.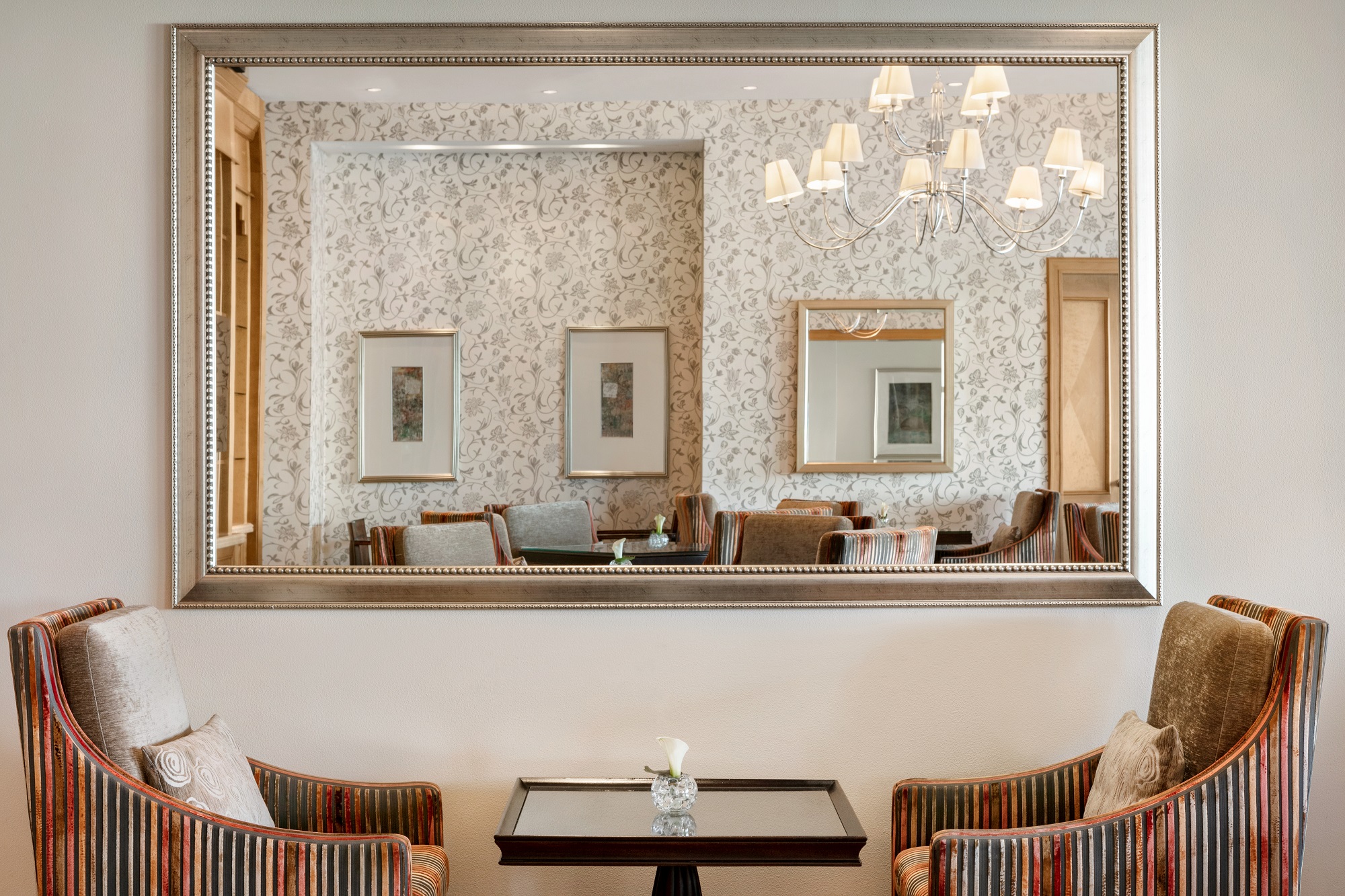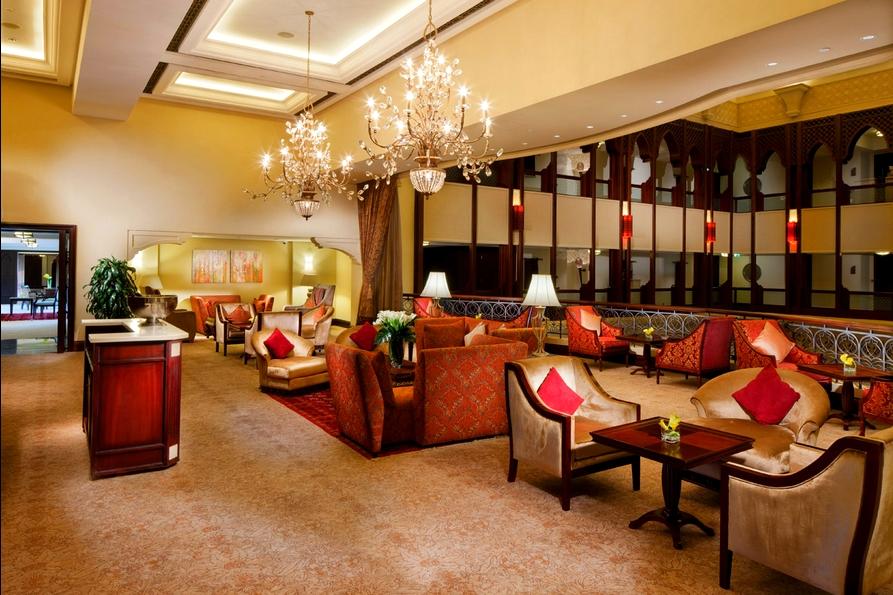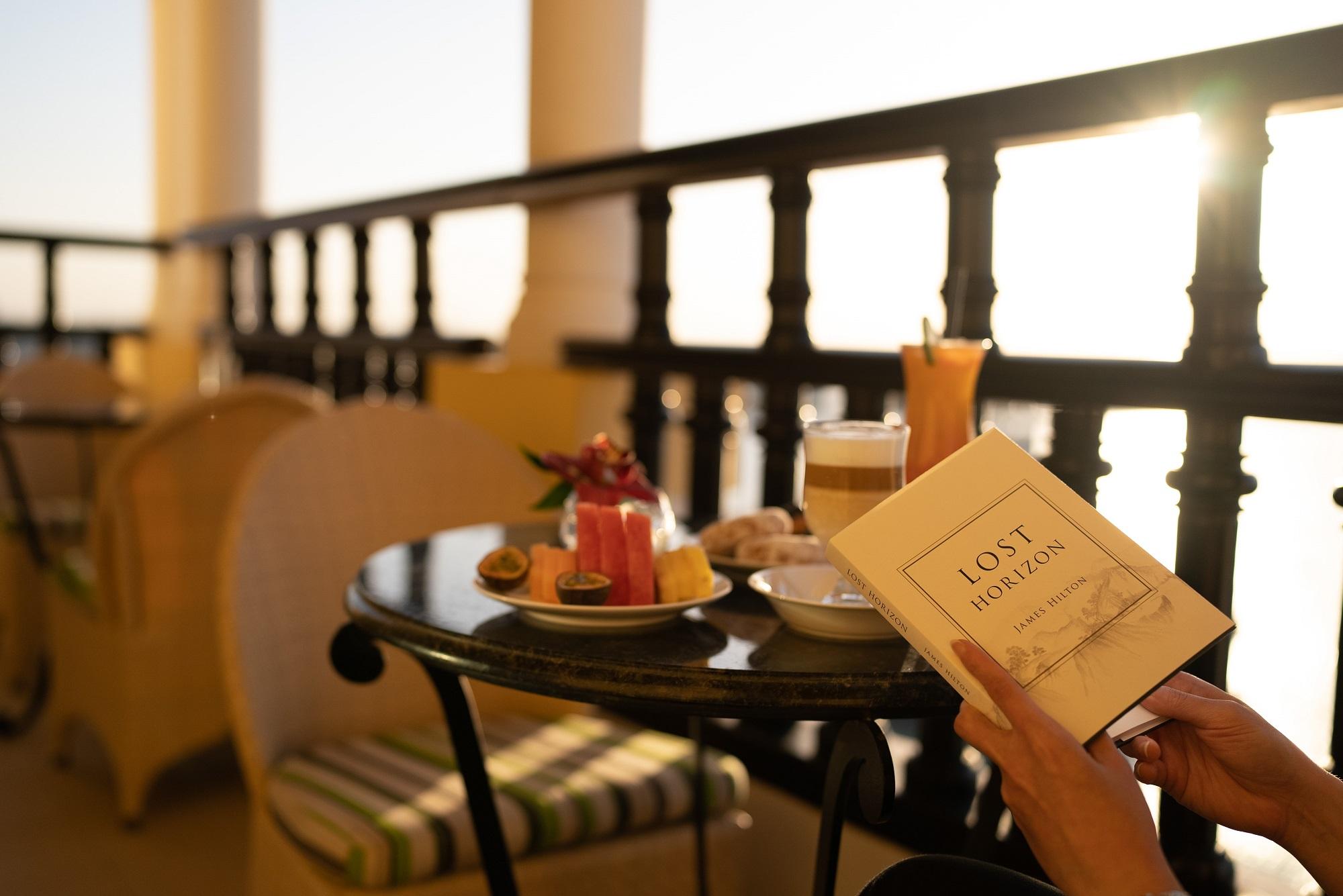 The Executive Club Lounge at Shangri-La Qaryat Al Beri, Abu Dhabi is known as the Horizon Club and offers Executive Club Lounge guests several privileges. The Executive Club Lounge is located on Level 7, South Wing. You can read about their Executive Club Lounge by clicking on the button below:
Shangri-La Qaryat Al Beri, Abu Dhabi - Executive Club Lounge