The Kids Club at Ajman Saray, a Luxury Collection Resort, Ajman, is situated on the lower level, one floor down from the hotel's Bab Al Bahr Restaurant. Children are welcome to attend on their own; however, toddlers and those of three years and younger should always be accompanied by a parent or guardian. The Kids Club at Ajman Saray, a Luxury Collection Resort, Ajman, is open daily between 9 am and 6 pm and welcomes the young ones to visit and enjoy the company of other children and those staff members that are in charge. Kids' well-being is important, with special attention paid to everybody's safety while they are at the Kids Club.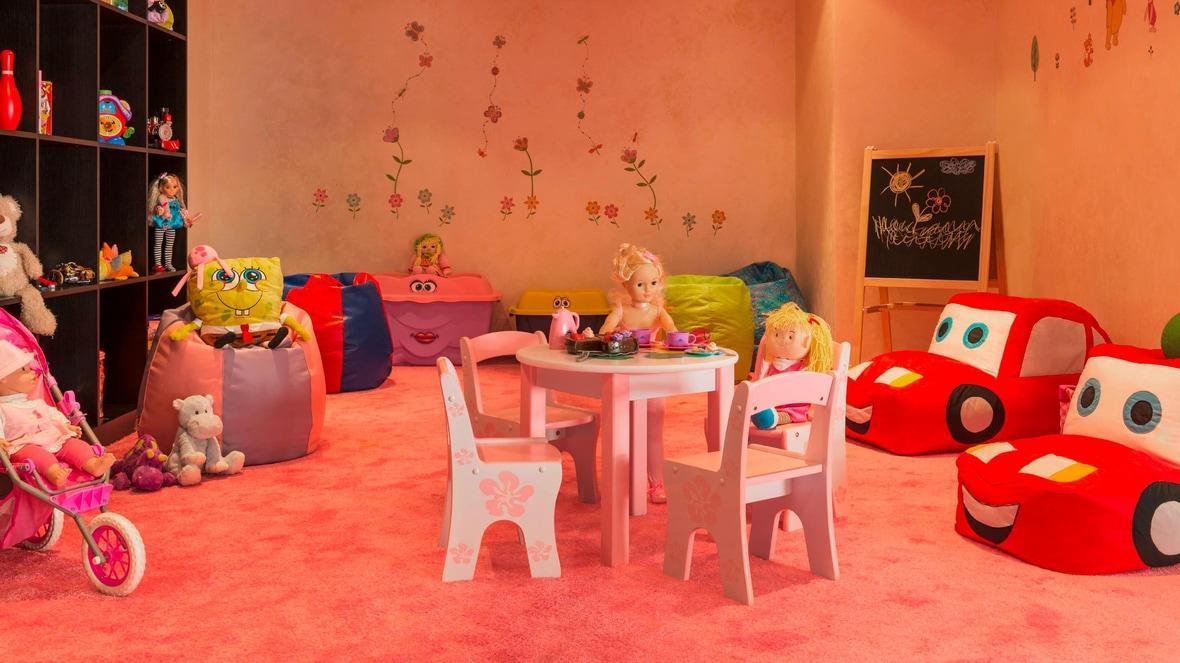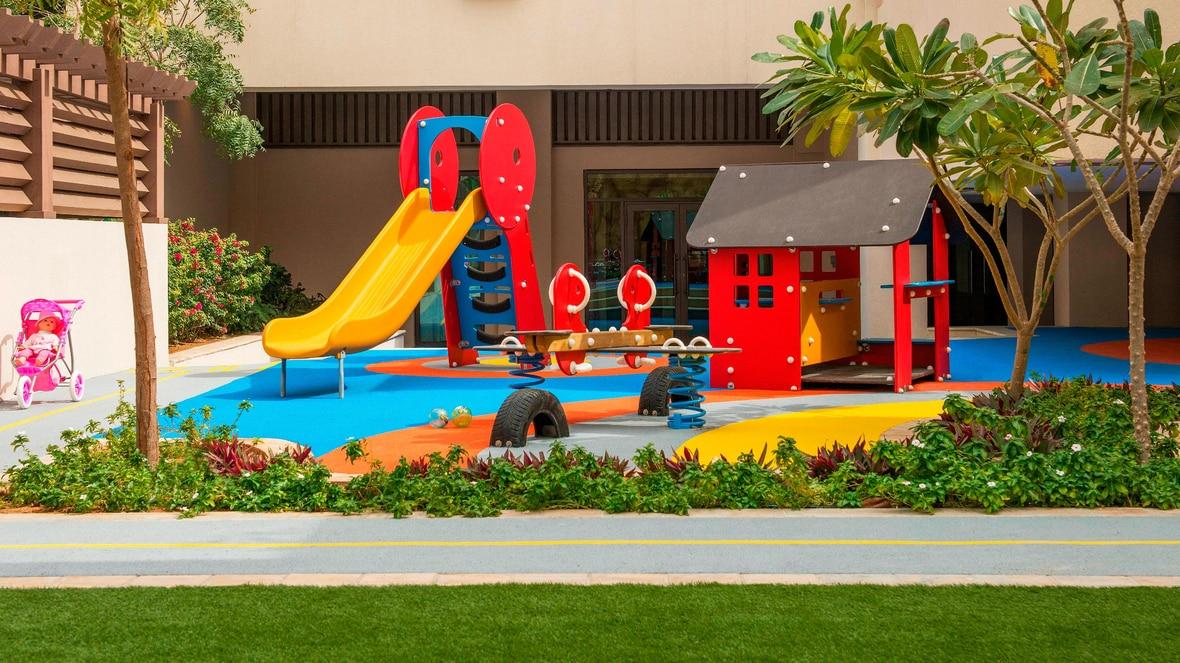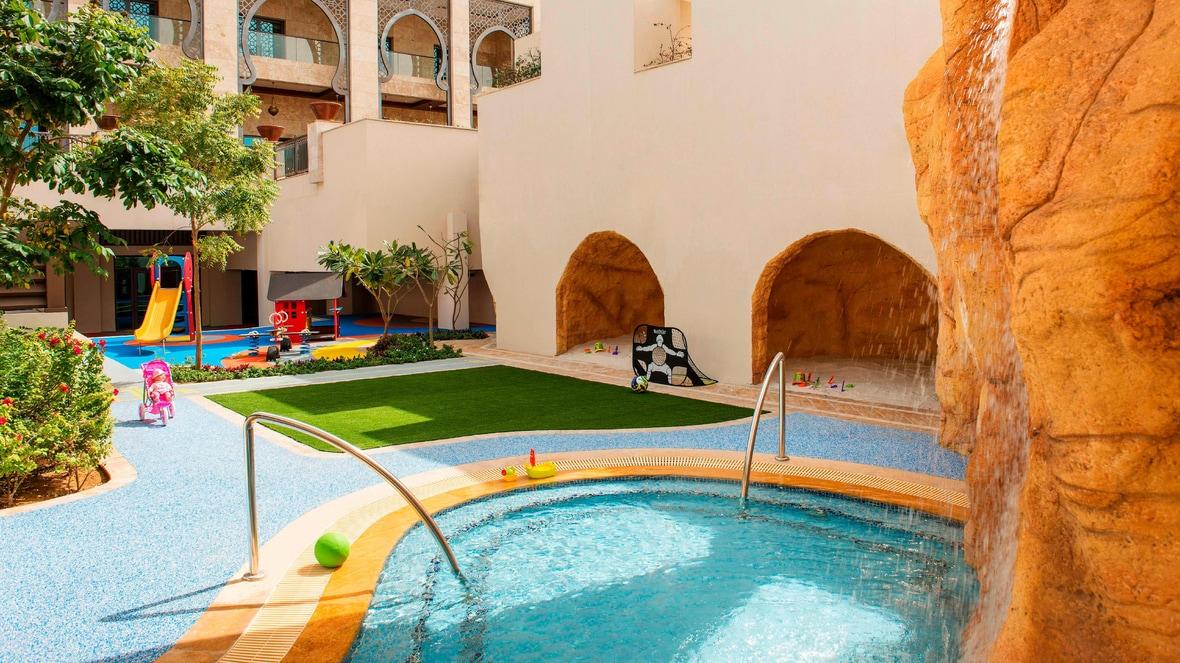 The Kids Club at Ajman Saray, a Luxury Collection Resort, Ajman, offers a great escape for little children while the grown-ups are busy elsewhere. The Kids Club boasts a range of games, activities and toys to ensure that everyone is occupied and feels special. Soft toys are always popular with the little ones, while the older kids enjoy the different board and card games. Of course there are many more games and scheduled activities to ensure parents that their kids are happy and well taken care of.
Scheduled Activities for the Young Ones
The Kids Club is well organised and offers a schedule for parents to look at ahead of time. This gives them a good indication of what activities they would like their children to attend, so that they can book their child's time at the Kids Club in advance. The activity schedule is broken up into time slots, with even a snack time between 12:30 pm and 1 pm to allow the little ones to take a break and rest. Activities are offered to appeal to all age groups and development levels. There are brain teasers, colouring time, arts & crafts to help develop the young mind's creativity, and face painting. Further activities include musical chairs, clay modelling and castle competitions among the many activities that the staff offer and help children with.
You can see a timetable of the Kids Club below :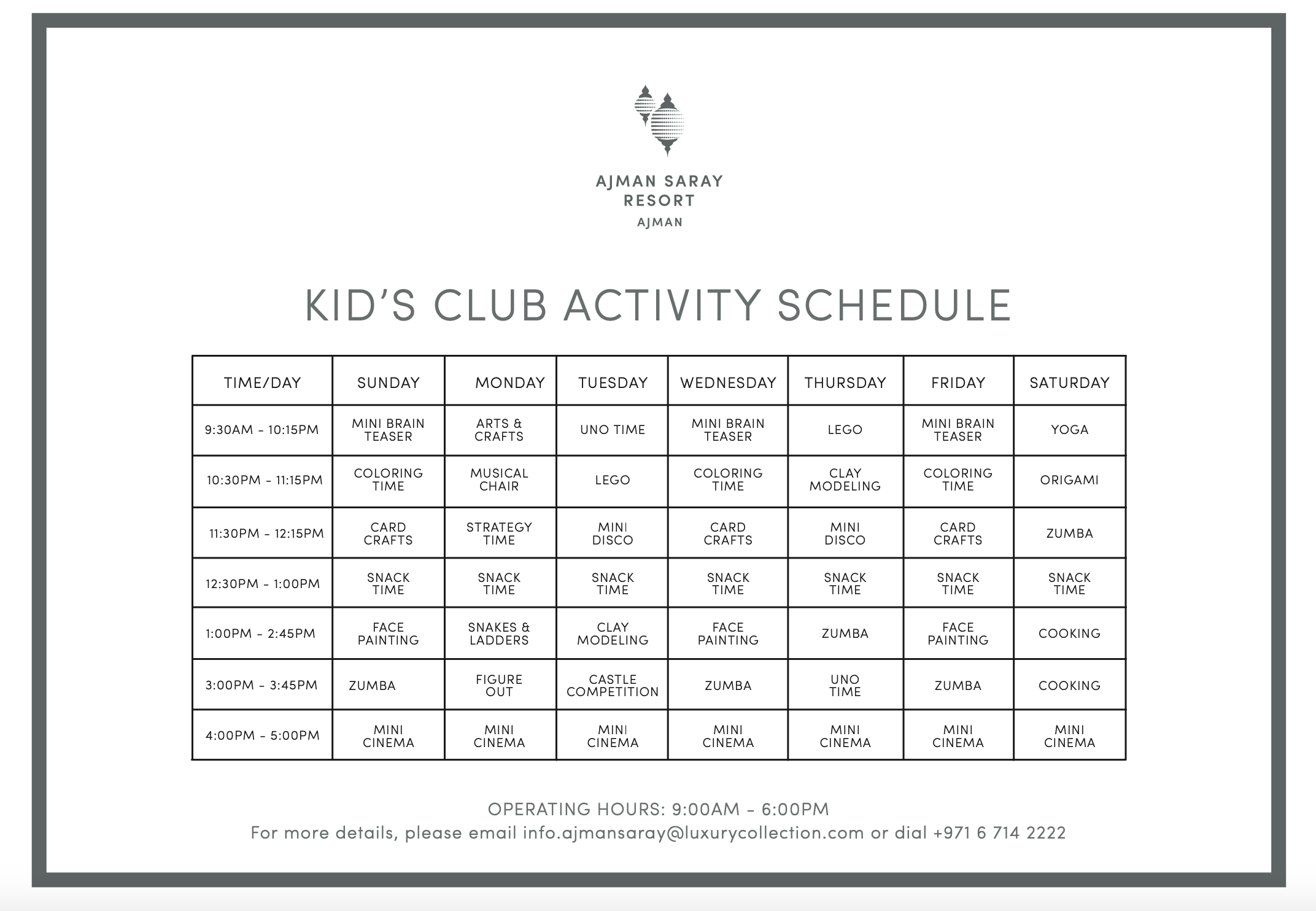 Inviting and Friendly – The Kids Club
The Kids club at Ajman Saray, a Luxury Collection Resort, Ajman, is an inviting space that offers both indoor and outdoor activities. Children also have access to a playground near the children's pool. They are supervised all the time, except those younger than three years old, who must be accompanied by an adult such as a parent. Mini slides, mini houses and mini furniture that include tables and chairs, all form part of the areas where kids can play and relax. Sofas adorned in bright colours are prefect to sit on while the staff member in charge tells stories or gets the children involved in the games and other activities.