The executive club lounge at Rosewood Guangzhou, known as the Manor Club, can be found on the 108th floor and is open from 9am to 11pm for your convenience. Enjoy three complimentary food and beverage presentations daily, including:
Breakfast from 6.30am to 10.30am in Patina European Brasserie and Terrace on the ninety fifth floor
Afternoon Tea from 2pm to 5pm
Hors d'oeuvres and Evening Cocktails from 6pm to 9pm
The executive club lounge welcomes children over the age of twelve.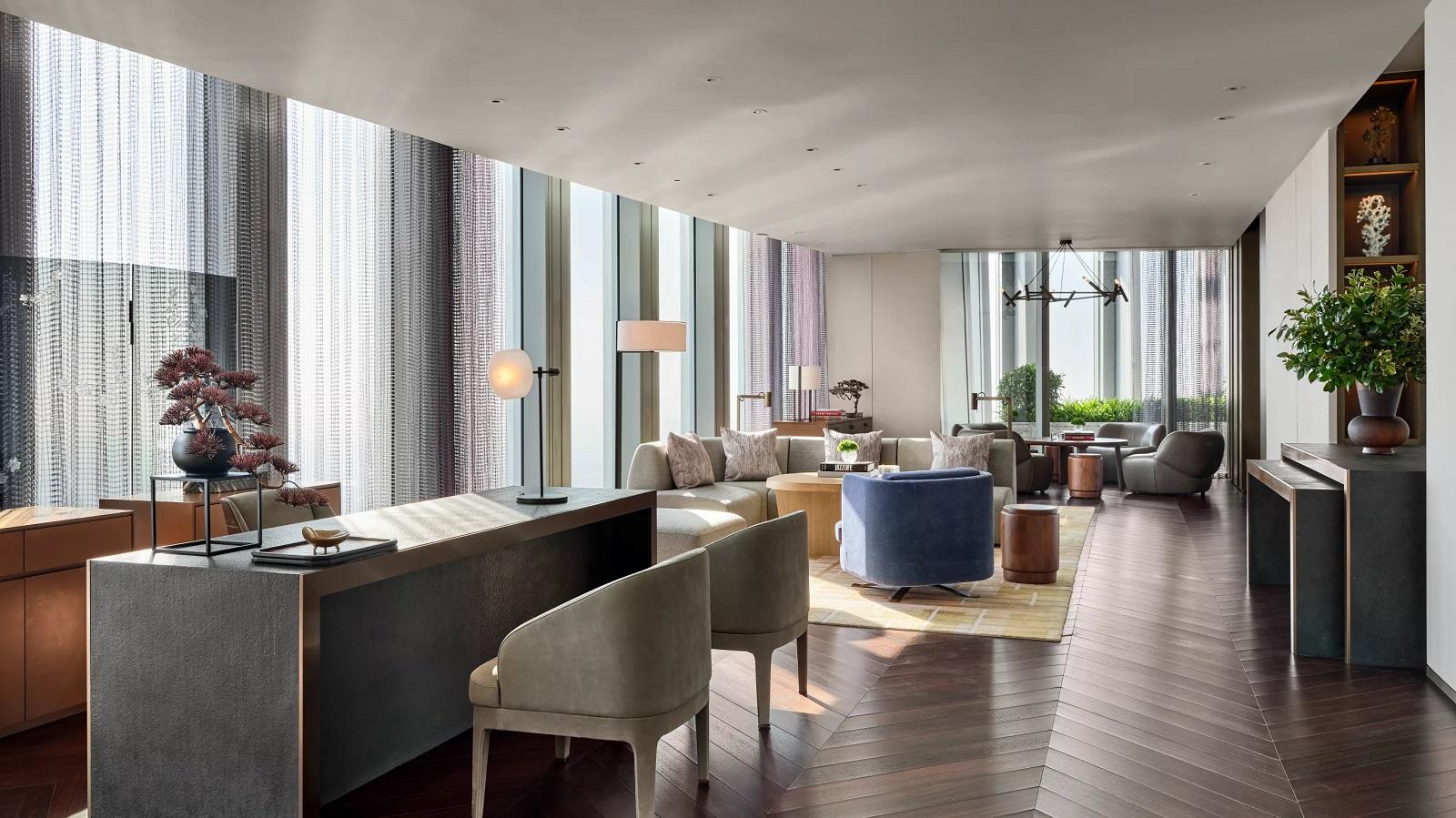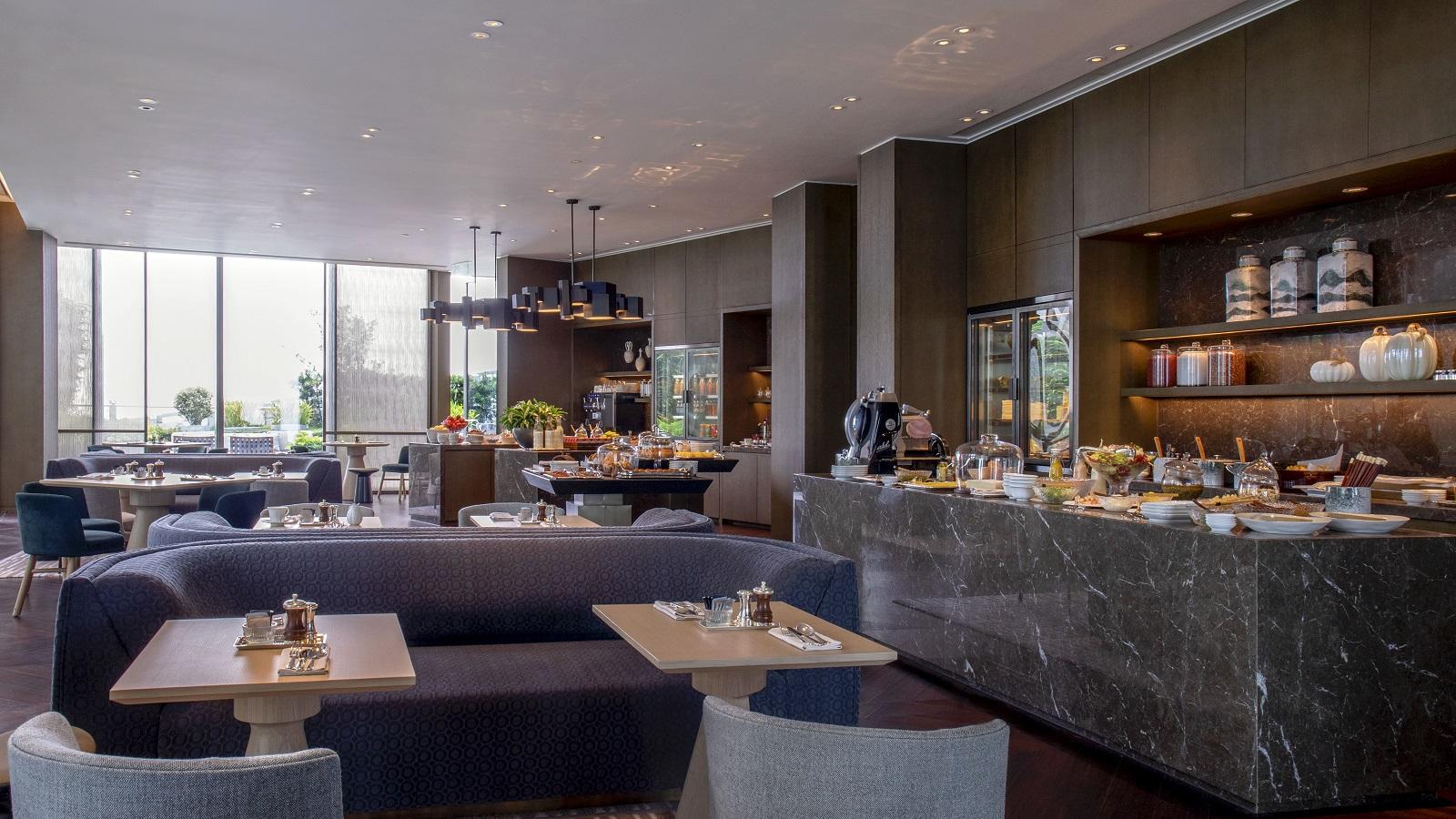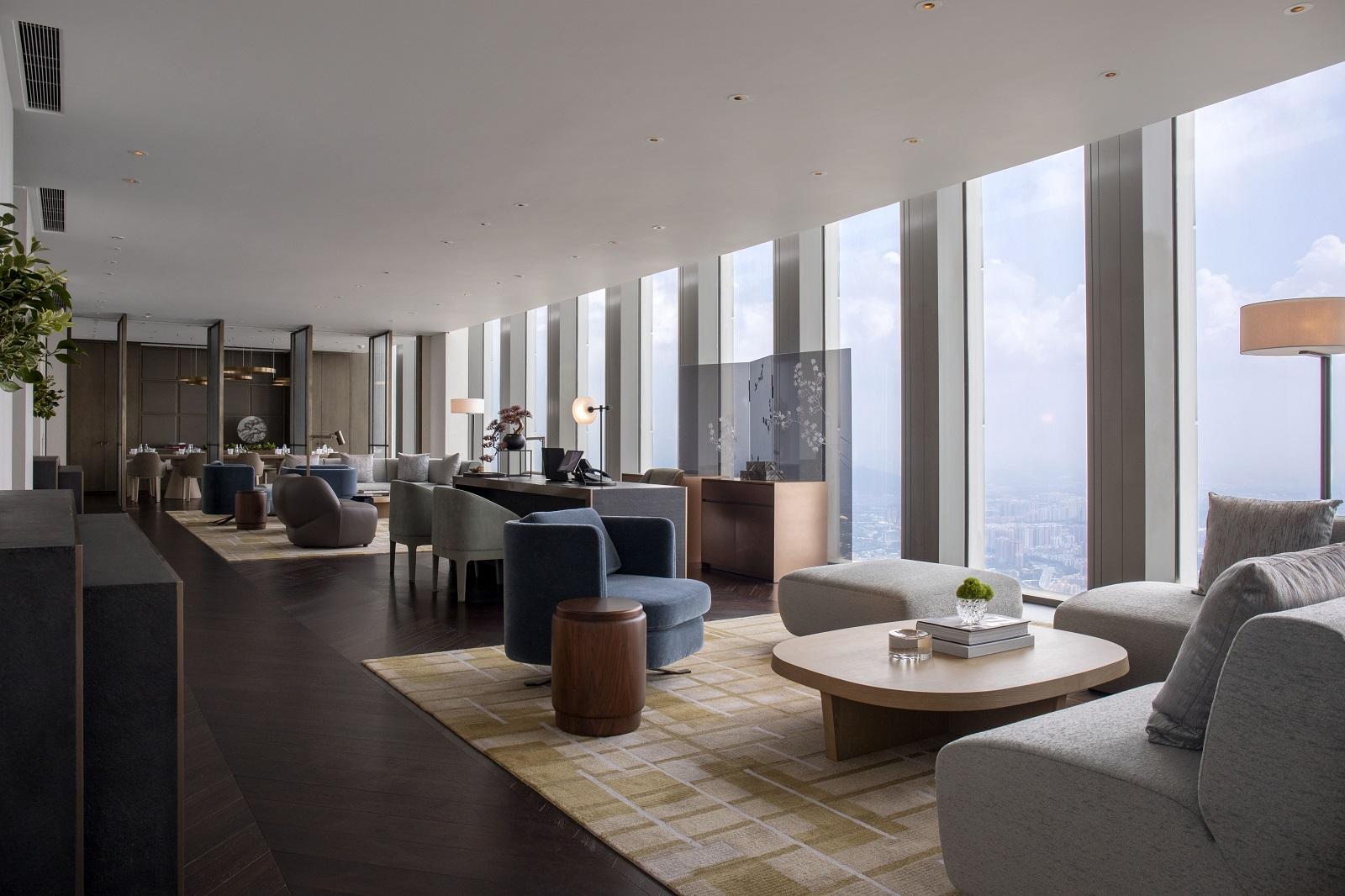 This executive club lounge offers complimentary access to guests staying in any of this luxurious hotels club level guest rooms and suites. Families travelling with children can attend the executive club lounge on the 108th floor with children aged twelve and over. For those with children under the age of twelve, you are welcome to visit the executive club on the 68th floor.
Amazing Benefits For Business and Leisure Travelers
The executive club lounge at Rosewood Guangzhou offers an elevated guest experience to business and leisure travelers with the convenience of exclusive and private check in and check out in the executive club lounge. Eliminate the need to check in at the twenty four hour front desk, make your way to the 108th floor for a personalized checking in and checking out experience. During your stay you will also enjoy a dedicated concierge service in the executive club lounge.
All executive club lounge guests enjoy a personalised in-room welcome amenity and business travellers can make use of the executive club lounge meeting room for up to one hour during your stay, subject to availability. You can invite two additional visitors to enjoy the food presentations in the executive club lounge, at an additional charge per person.
Modern and Spacious with a Birds Eye View
This executive club lounge oozes comfort and sophistication from when you first walk through the door. It is very spacious and modern with large floor to ceiling windows that capture a birds eye view of the city skyline. It is an open plan design with ample seating to work, relax or meet with colleagues or friends.
Rosewood Guangzhou executive club lounge offers a luxurious guest experience with relaxed lounge seating where you can enjoy the views from all angles. The food island is vast and overflowing with freshly prepared dishes, all prepared by the in-house team of chefs. Whether you want a discreet discussion, read your emails or unwind after a day of exploring the sights, this executive club lounge does not disappoint.