The executive club lounge at Sheraton Grand Macao offers exclusive access daily from 7am to 3pm. The club reception is open from 7am to 10pm and the bar is open from 9pm to 3am for your convenience. You can also enjoy three complimentary food and beverage presentations daily, including:
Breakfast
Afternoon snacks
Happy Hour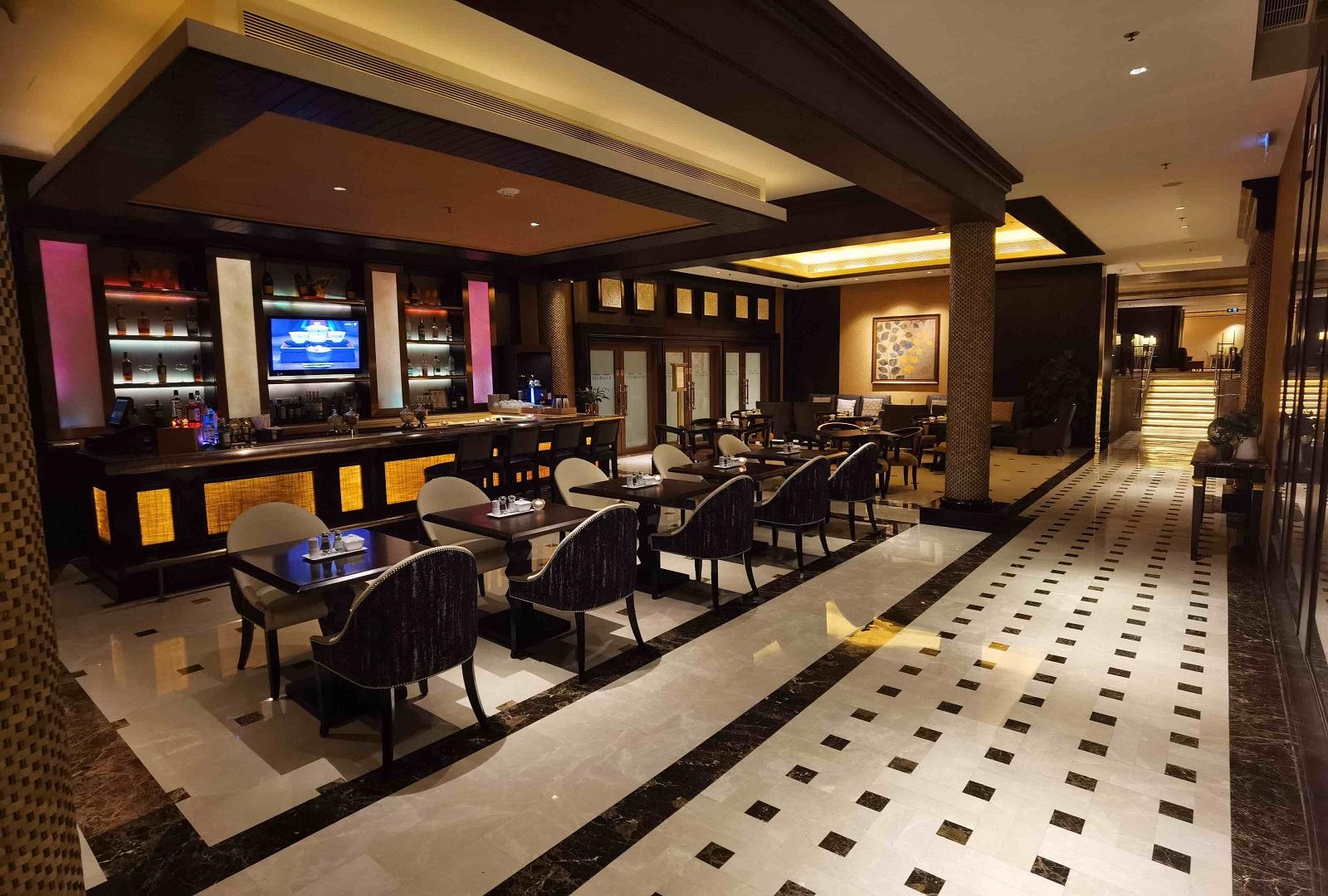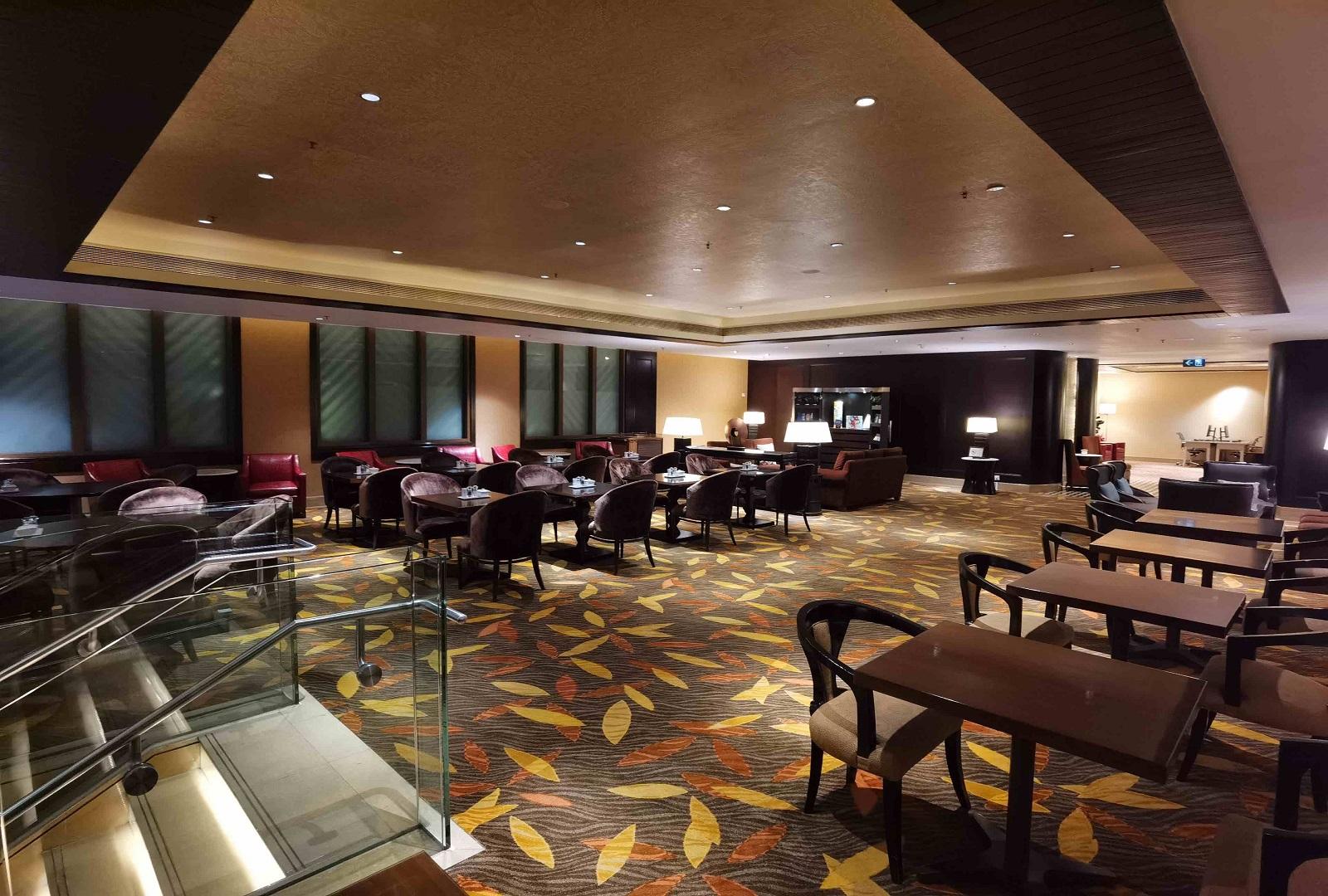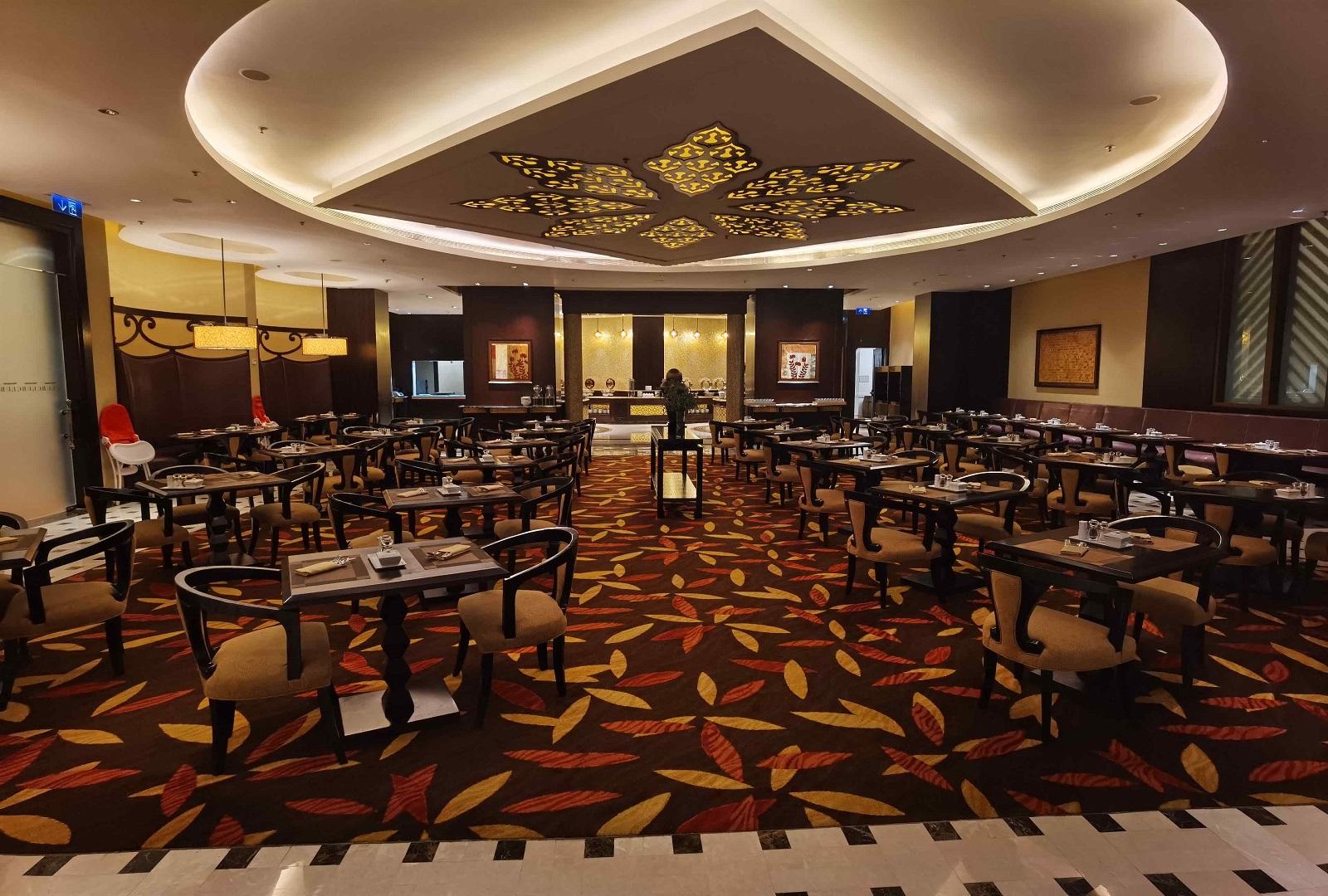 The executive club lounge provides exclusive access to business and leisure travelers staying in the hotels club level guest rooms or suites.
Comfortable and Welcoming
This executive club lounge offers a few exclusive benefits, including complimentary wireless internet, business center services and priority luggage services. Overall, it provides a superior guest experience when staying at this five star luxury hotel. Due to the fact that the executive club lounge only allows club level guests, it is not as busy as the lobby lounge, offering you space to spread out and do your work or enjoy an evening cocktail as the sun sets over Macau.
The executive club lounge is spacious, modern and welcoming with comfortable dining area, where you can enjoy the choice of food and beverage presentations, relax or meet up with colleagues and friends. It's the ideal choice for business travellers that are looking for an exclusive area to check emails or finish off any work. The spacious seating provides you with plenty of space to put your laptop and take advantage of the Wi-Fi, while sipping a cup of coffee.
Warm Tones with a Relaxed Feel
The executive club lounge at Sheraton Grand Macao offers a place to work, relax or meet with warm tones and a relaxed feel. It welcomes those travelling on business or pleasure, requiring a smart casual dress code at all times. It is asked to maintain the quiet and relaxed environment at all times, keeping children well-behaved and being aware of your fellow guests when using microphones on your devices.
As an executive club lounge guest you enjoy personalized services with benefits that make the upgrade to a club level room or suite worth the money. You get to enjoy an elevated guest experience with a professional team on hand to meet your guest requirements, whether it's booking an airport shuttle or needing to store your luggage until your evening flight. The team of in-house chefs prepare delicious delights that are served buffet style in the executive club lounge and they do accommodate dietary requirements, be sure to advice the team on your arrival.