SO/ Bangkok offers a modern executive club lounge, known as Club Signature, located on the twenty fifth floor, open daily from 6am to 11pm for your convenience. Enjoy four complimentary food and beverage presentations daily, including:
Coffee, tea and juices throughout the day
Complimentary breakfast in the executive club lounge or in the Red Oven restaurant from 6.30am to 10.30am
Afternoon tea with snacks can be enjoyed from 1.30pm to 3.30pm
Evening cocktails with canapés is offered from 4.30pm to 6.30pm
Children are welcome in the executive club lounge. Children under the age of twelve must be accompanied by a parent at all times.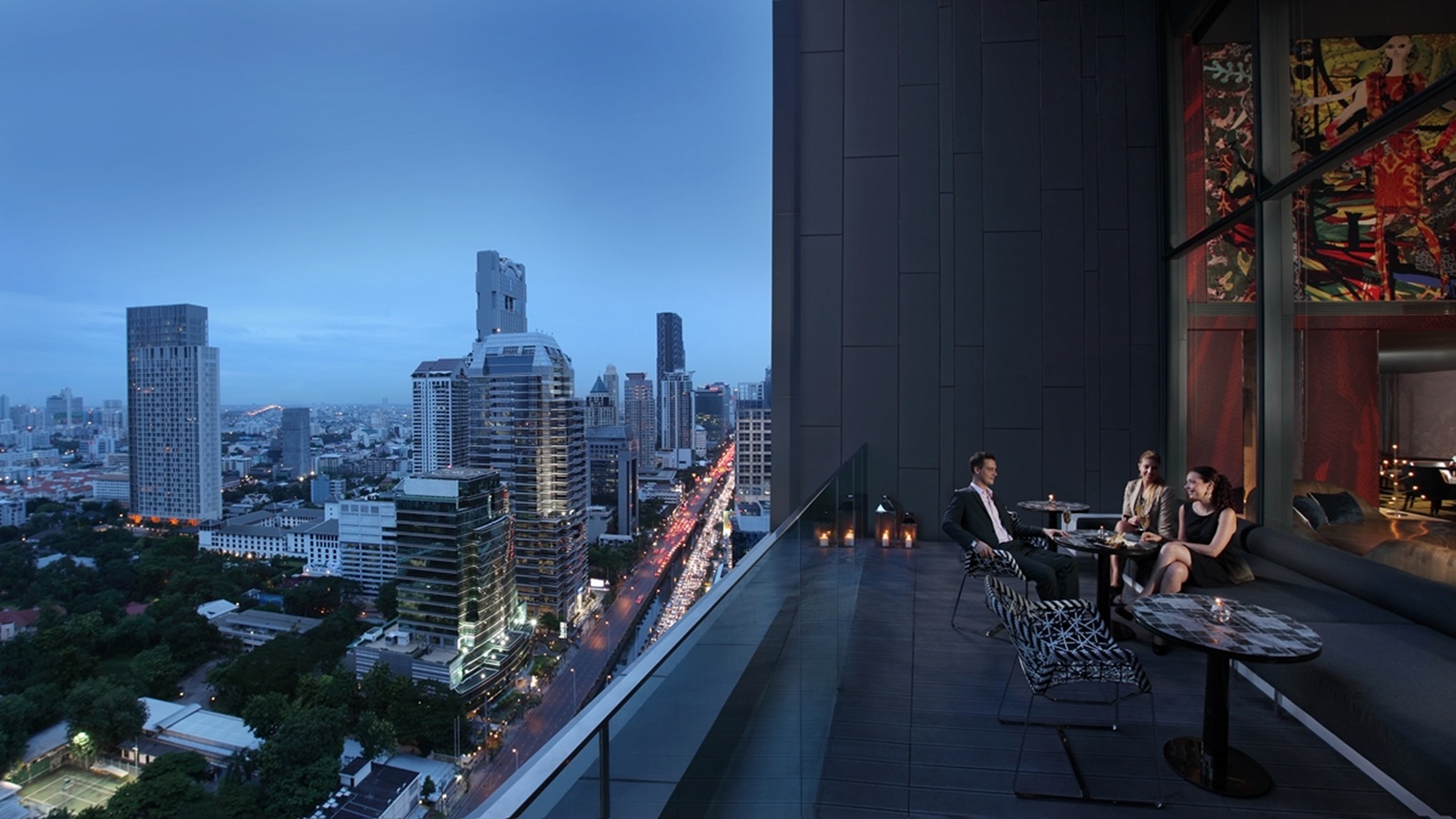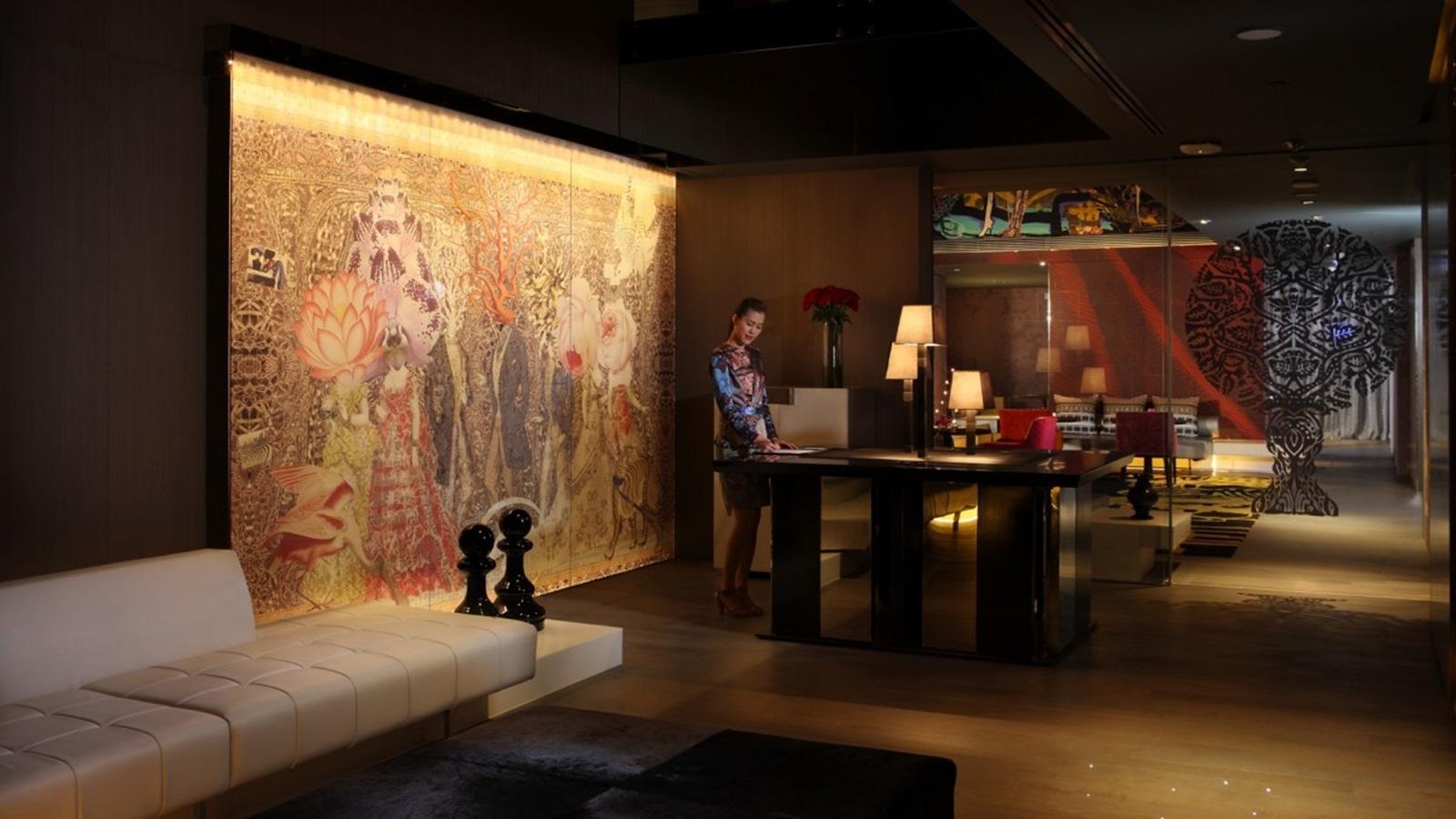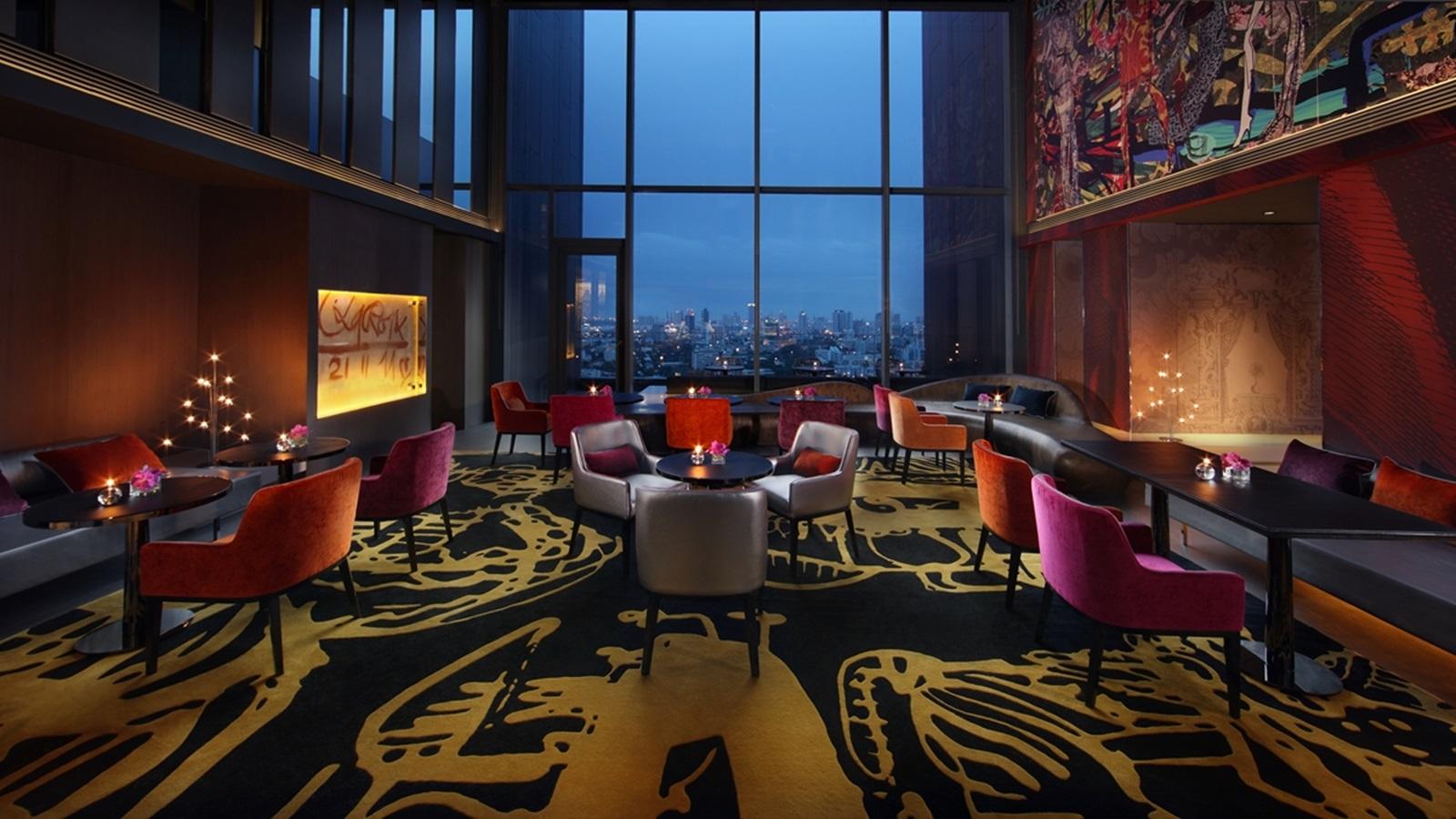 This executive club lounge offers complimentary and exclusive access to guests staying in the hotels club level guest rooms and suites. As an executive club lounge guest you can invite a visitor. Visitors are charged at an additional rate.
Extensive Range of Excellent Benefits
As an executive club lounge guest, you enjoy a full range of excellent and exclusive benefits to make your stay more comfortable, starting with private check in and check out services in the executive club lounge on the twenty fifth floor. You also have the option of a late check out, subject to availability. The mini bar in your guest room or suite is complimentary during your stay, along with complimentary water and a standard internet package.
Should you have an early flight, the team will prepare a complimentary breakfast box for you to enjoy, should you depart before 7am. In addition to this, business travellers can make use of the meeting room for up to one hour during your stay at no additional charge. All guests can enjoy the convenience of complimentary ironing or laundry of two items daily, along with complimentary local land line telephone calls, shoe shine services and use of the hotels bicycles at Lumphini Park.
Outdoor Terrace and Spectacular City Views
The executive club lounge offers a birds eye view of the city, boasting spectacular views from the floor to ceiling windows, which allows plenty of natural light to flow through this beautifully decorated lounge area. When you walk in you are greeted by a private reception desk. This is where you check in and check out, eliminating the need to stand in the queue at the busy main front desk of the hotel.
This is a warm and welcoming executive club lounge with colourful, plush seating, the perfect place to check your emails or enjoy a coffee before heading out to explore the sights. The private outdoor terrace is the perfect setting to enjoy an evening cocktail and watch the sun set on a warm day.