The Sofitel Dubai The Palm Kids Club, called the Amura Kids Club, opens from 9am to 7.30pm daily, catering to children aged four to twelve years of age. The Kids Club offers children a chance to learn, explore and play, while making new friends with other children staying at this luxurious resort and spa.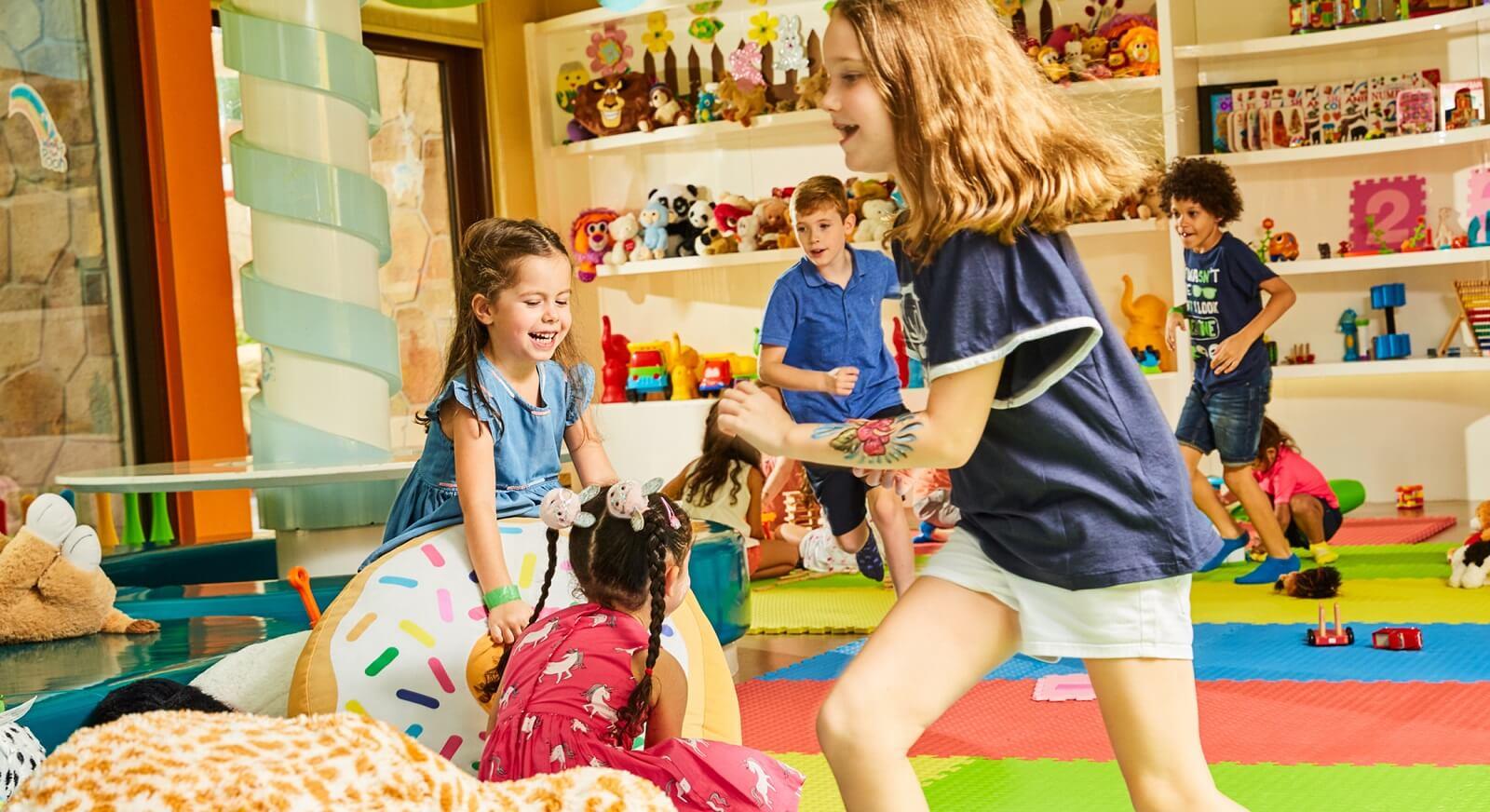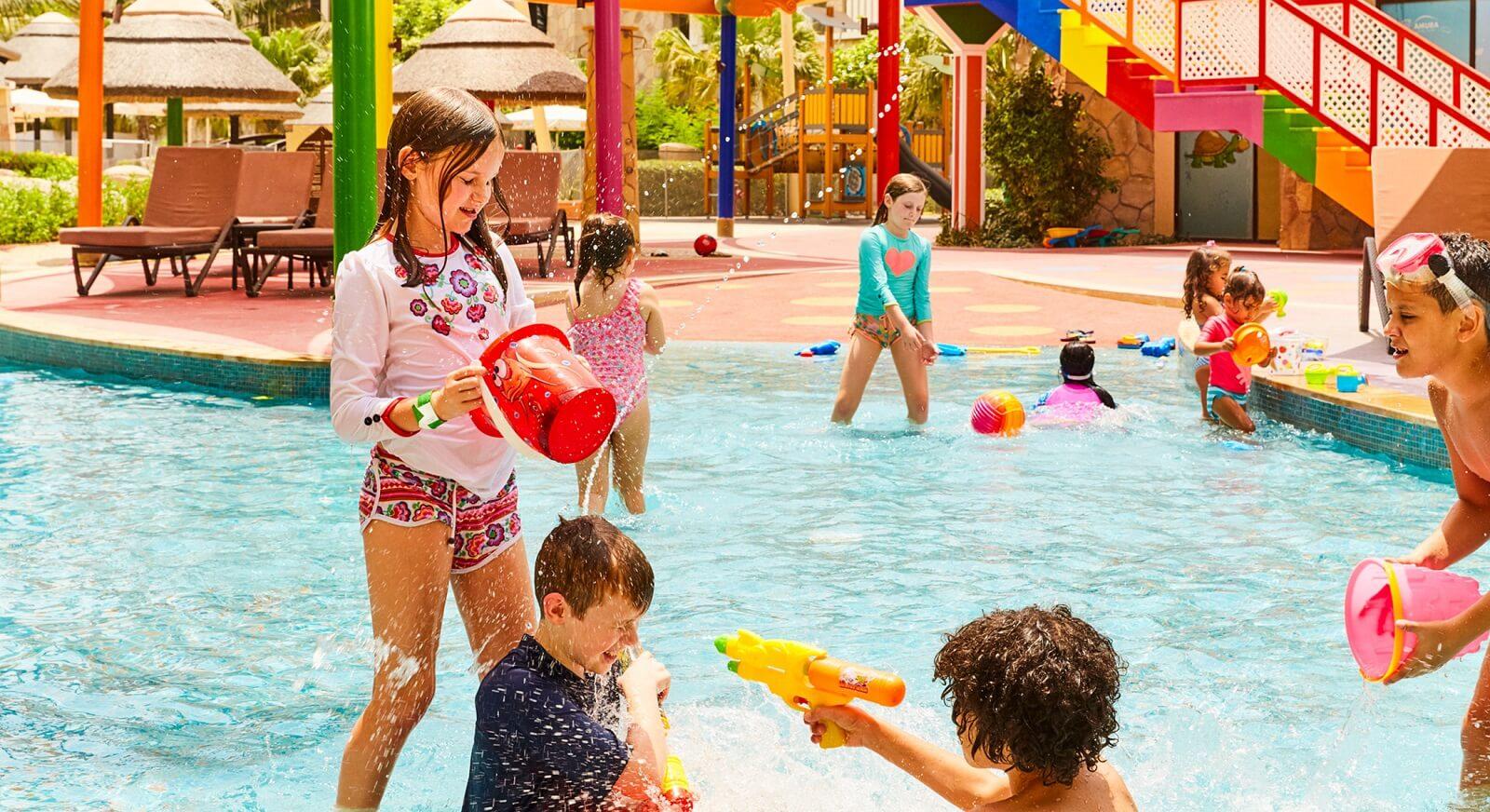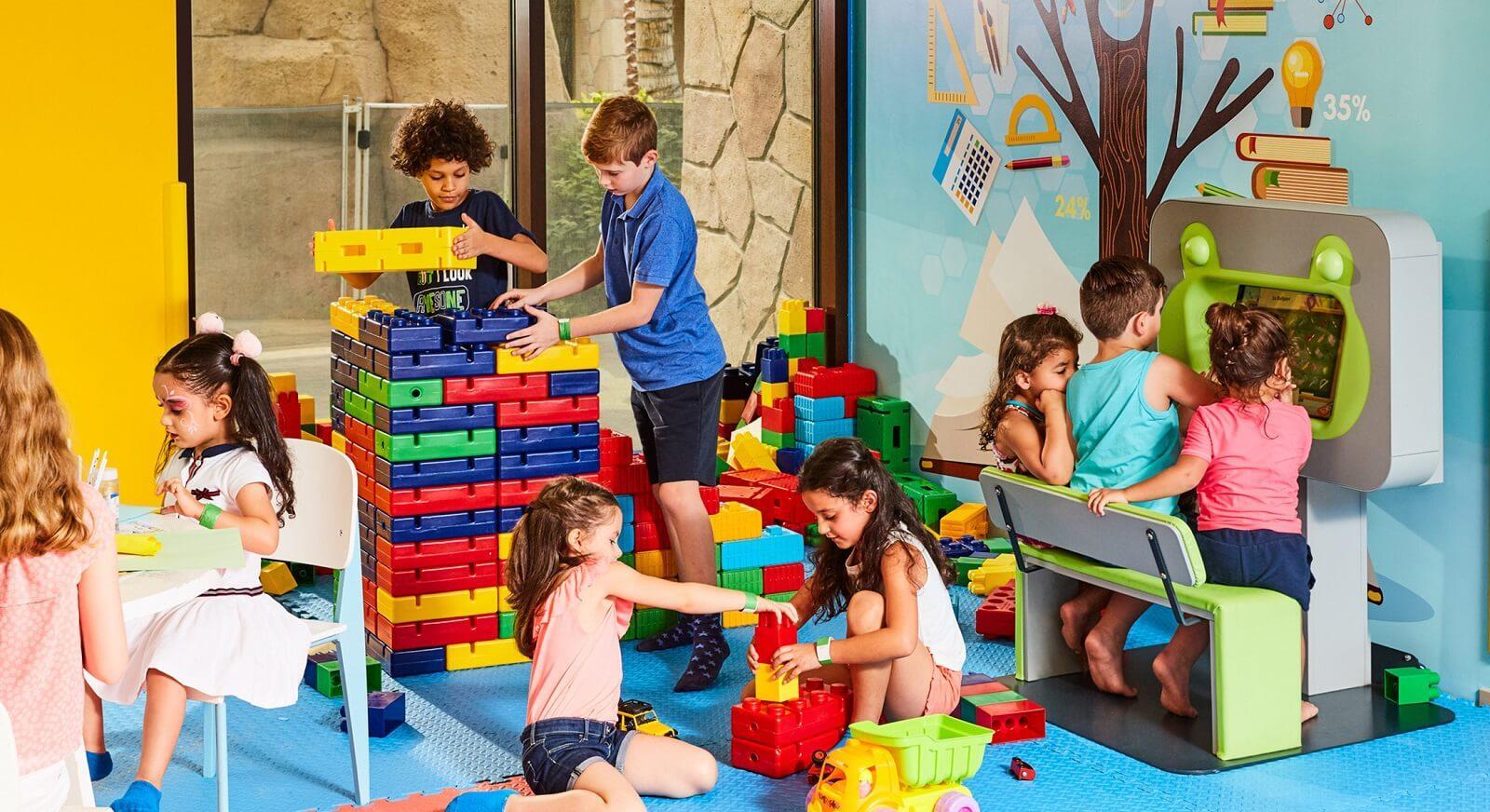 The Amura Kids Club is a stimulating environment with trained staff that watch and engage with the children, encouraging them to take part in some of the planned and fun activities. This Kids Club is decorated with a Polynesian turtle design and is brimming with games, books and toys for children to enjoy during their complimentary access when staying at the Sofitel Dubai The Palm hotel.
Ideally located in the heart of the resorts grounds, this Kids Club is a place where parents can leave their children to play, giving them time to relax and enjoy the facilities provided by this luxurious hotel. There is a full line up of activities daily, which includes movies, dances, arts and crafts and karaoke, to name a few.
You can see an example timetable below: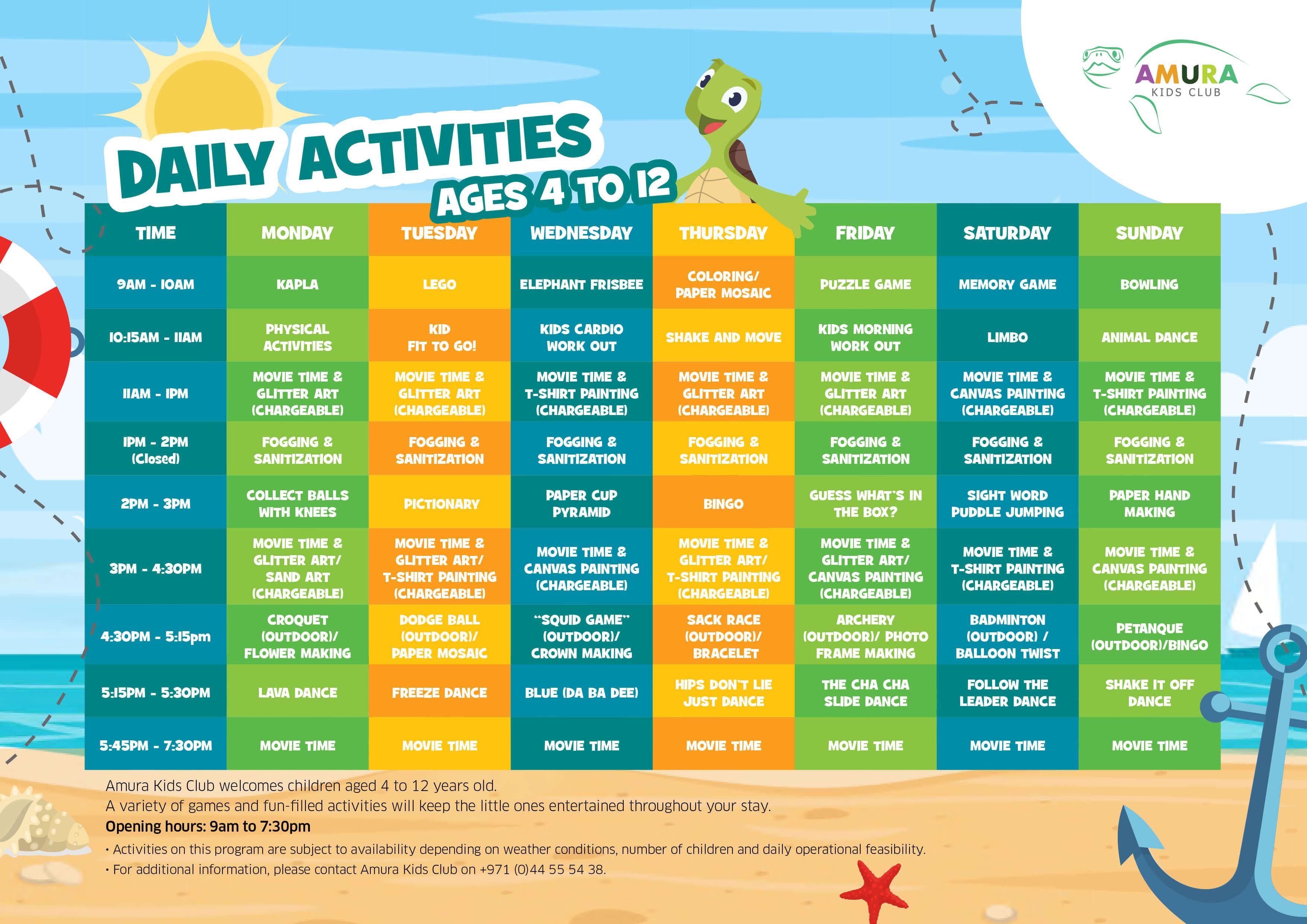 Light, Bright and Spacious
The Amura Kids Club at the Sofitel Dubai The Palm hotel is filled with great experiences from the large indoor play area to the outdoor swimming pools, complete with dancing fountains and fun slides. Children can learn about different cultures, they can make new friends and even learn how to play a musical instrument.
With qualified team members, a cinema, playroom, outdoor swimming pools and a PlayStation and Xbox games room, children of all ages are guaranteed to be entertained and engaged for hours, giving parents time to relax and rejuvenate. The large indoor jungle gym and soft play area, is a chance to climb and clamber, making their way through the indoor obstacle course. The large Lego pieces give children a chance to build their own designs, while working together and the outdoor pools always have a trained professional keeping a close eye on the children at all times.
Interaction, Learning and Excitement in a Safe Kids Only Environment
The Kids Club at the Sofitel Dubai The Palm hotel boasts children's excitement from the minute they walk across the multi coloured bridge to the Amura Kids Club Door. Once inside they are welcomed with a large indoor jungle gym, with plenty of obstacles for them to make their way through.
There are interactive toys for all ages, including a large touch screen white board, where they can draw and colour. It's a place to learn, engage and enjoy the other company of children their own age while staying at this resort.
Brimming with children friendly chairs and tables, there is plenty of space for the children to play, draw, read, play games and explore.