The exclusive Executive Club Lounge at the Sofitel Dubai The Palm Hotel, known as the Premier Lounge, is located on the ground floor of the main resort building and is open from 6.30am to 11pm, offering three delicious food presentations daily, which include:
Breakfast, which is served from 6.30am to 11am
Le Goûter, signature afternoon tea, which is served from 2pm to 4pm
Apéro Chic, which is a choice of cocktails, canapes and pre-dinner hors d'oeuvres from 5pm to 7pm
Children are welcome in the Premier Lounge, when accompanied by an adult.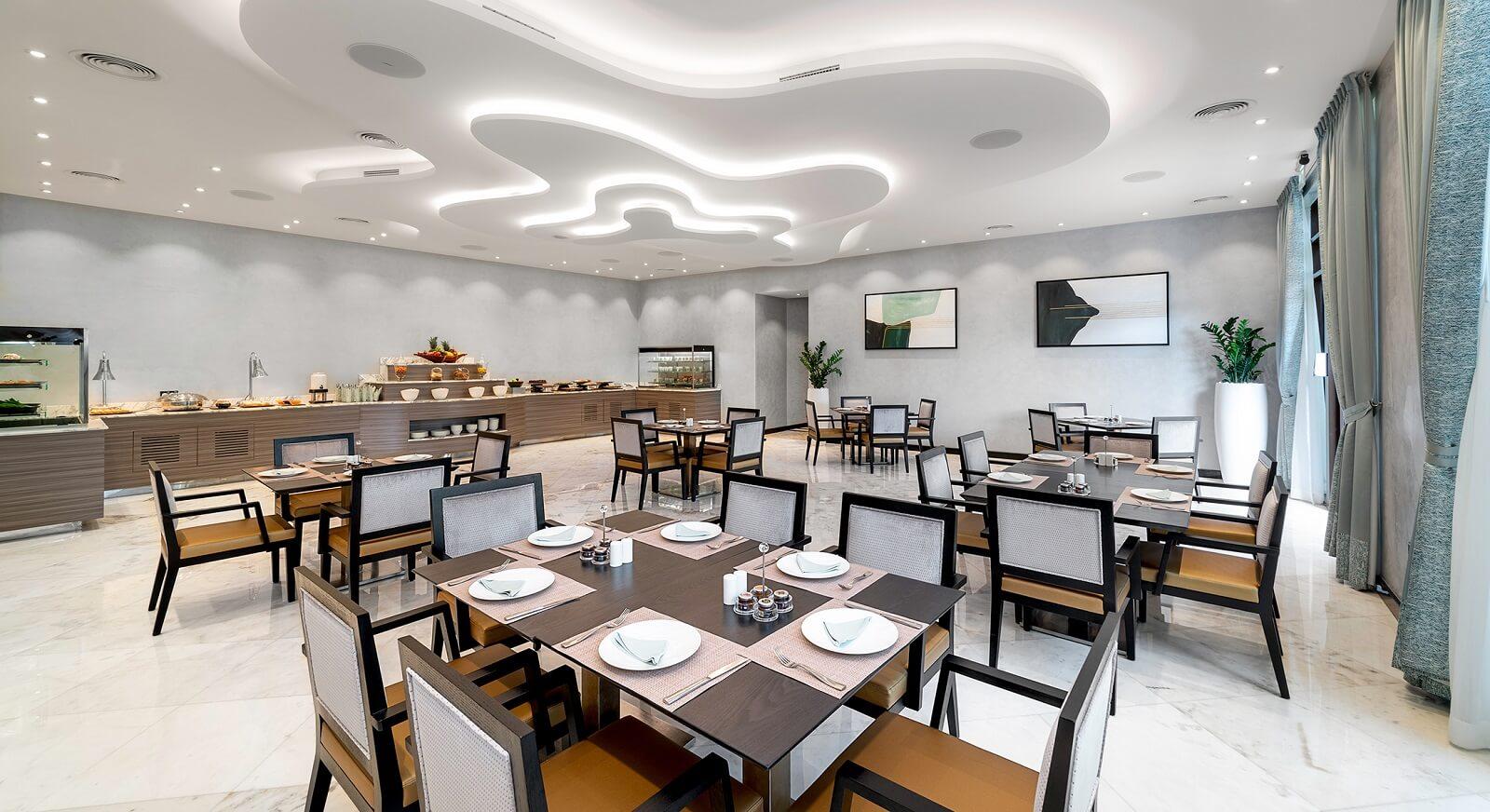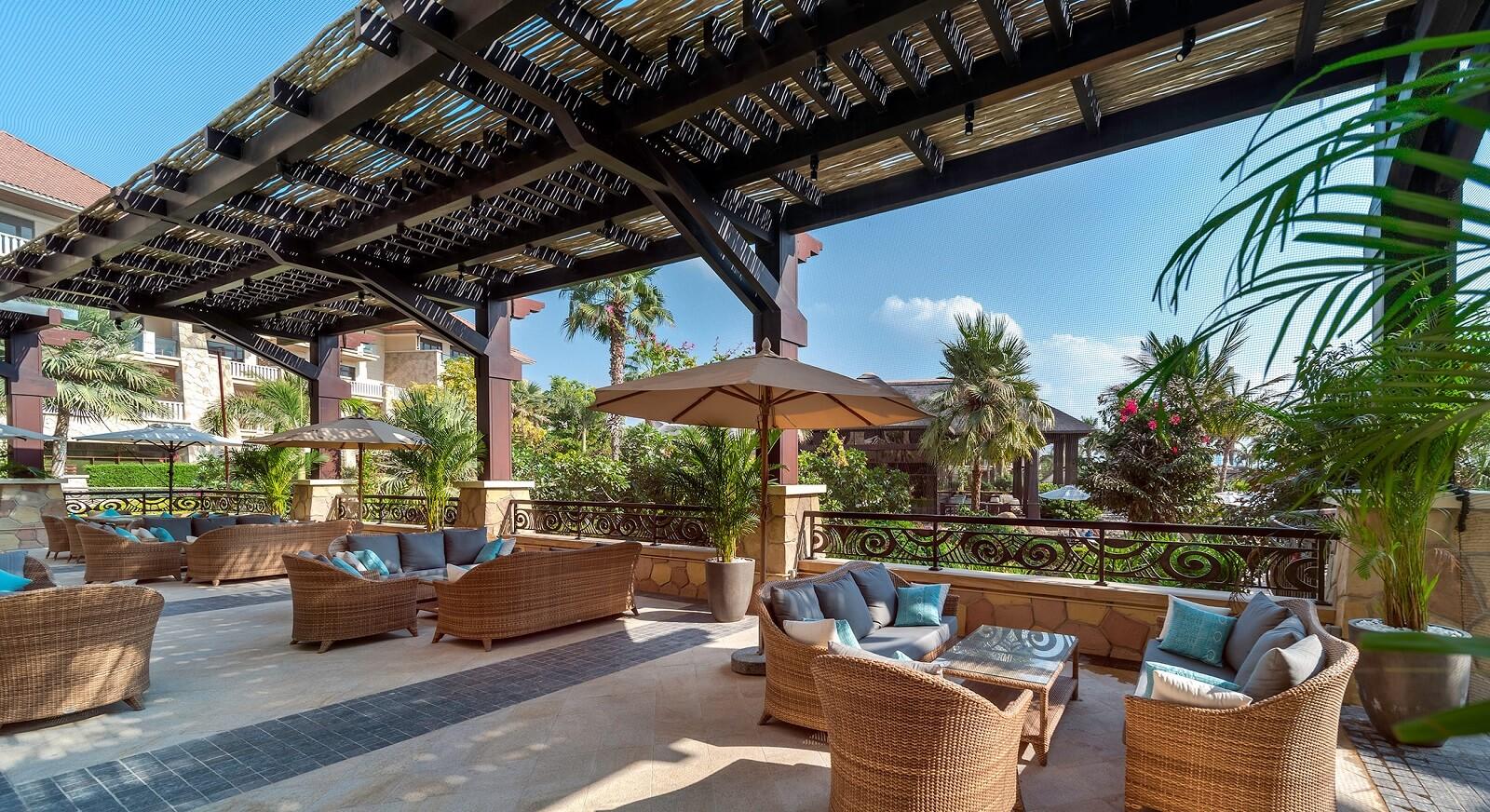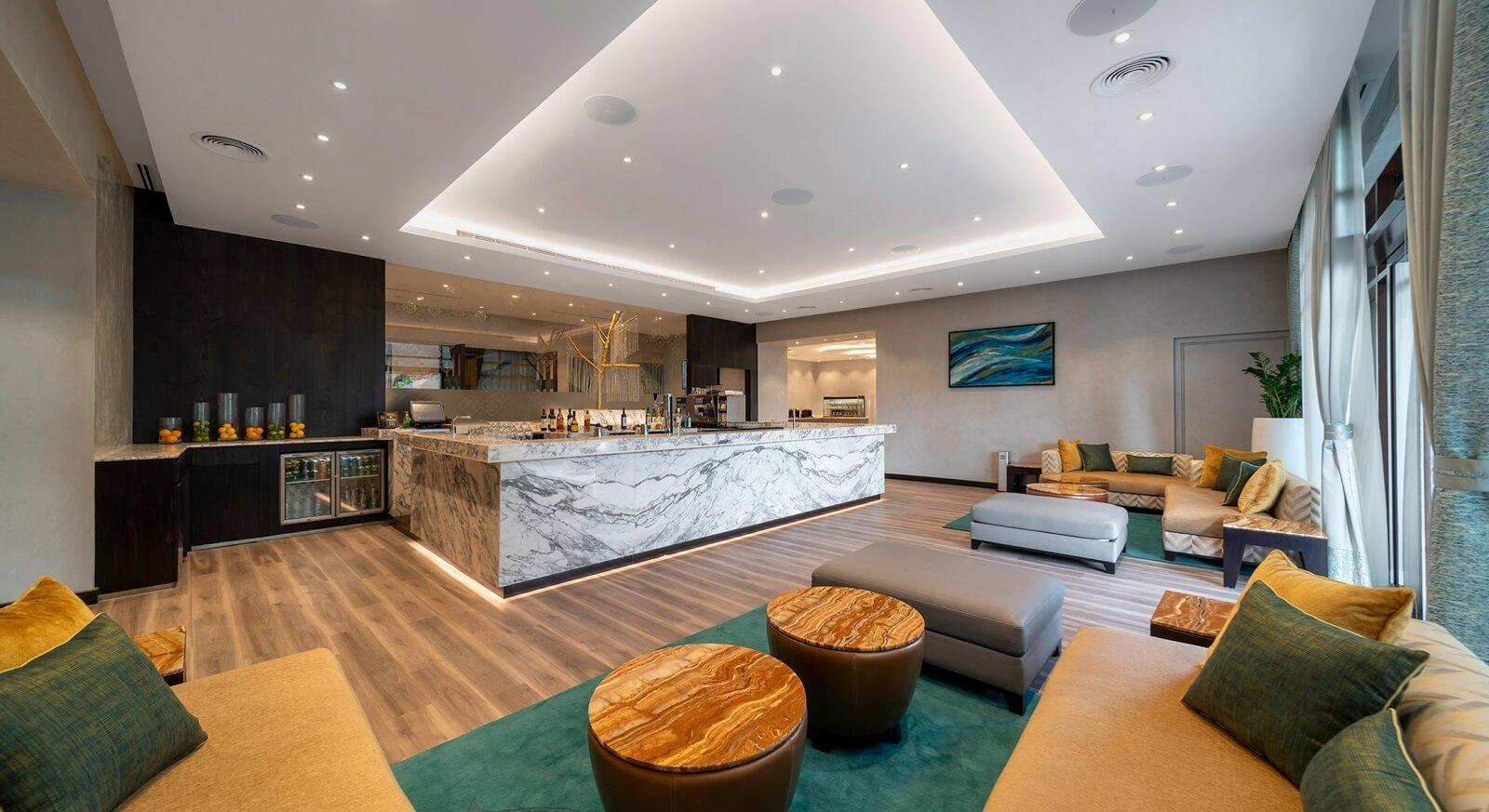 All Day Exclusive Benefits
The Premier Lounge is an exclusive lounge that is reserved for Luxury Club Rooms and Suites guests offering indoor dining, a private bar and outdoor terrace, along with three meal offerings and a choice of alcohol options for sundowners.
This executive and exclusive lounge is a stylish space, catering to Luxury Club Room and Suite, Platinum, Diamond and Limitless members of Accor Live Limitless. Enjoy unlimited complimentary access during your stay. This Executive Club Lounge offers a choice of delicious cuisine throughout the day with a buffet breakfast, signature afternoon tea and delicious canapes and pre dinner hors d'oeuvres served daily.
Club Level guests enjoy the added benefit of concierge services and private check in and check out services, eliminating the need to stand in the queues at the reception desk. It is the perfect place to start your day with a delicious breakfast or relax before dinner with a cocktail as you want the sunset over the Arabian Gulf.
Guests can also enjoy complimentary access when they arrive early for check in and continued access when checking out, if your flight is later in the day.
Modern, Inviting and Comfortable
The Premier Lounge at the Sofitel Dubai The Palm hotel offers a beautiful and spacious shaded outdoor terrace, a large and open indoor dining area with food island, which is overflowing with a delicious buffet and comfortable seating areas, where you can sit back and relax, read a book or check your emails, using the complimentary wireless internet.
The floor to ceiling windows allow an abundance of natural light to flow into the lounge area. The dedicated Executive Club Lounge team offer superior personalised services, including personalised check in and check out, all day refreshments, concierge services and butler services.
The Executive Club Lounge at the Sofitel Dubai The Palm hotel offers guests an exclusive holiday experience with a friendly and attentive team who are passionate in making your stay enjoyable and special.