Some of the best all-inclusive hotels in the world that you may want to consider for your next trip
When referring to the best all-inclusive hotels and resorts in the world, it is important to note that there are thousands to choose from, but one also has to distinguish between the self-proclaimed ones found online, and those that have actually received accolades and are awarded 5-star reviews by former guests.
For example, when you consult online travel guides such as Family Travel Genie, you will find that the all-inclusive hotels and resorts listed there come highly recommended by travellers from all over the world, but in addition thereto, we have also conducted extensive research on the topic, and taken into consideration everything that is required, so you can make an informed decision when you plan your next trip or family vacation.
Without wasting your time elaborating on the standards or criteria that a hotel must meet in order to achieve such high ratings; we would like to share our list of some of the top all-inclusive hotels in the world. We wish you a pleasant journey and a memorable stay, and we hope this guide serves its value when choosing your hotel or resort.
Address Beach Resort - Dubai
The last thing that should come to mind when thinking of all-inclusive hotels is long line-ups for tasteless breakfasts or buffets, crowded hot tubs or swimming pools, crowded beaches, or watered-down beverages. Fortunately, the Address Beach Resort, which is ideally situated on The Walk, in Dubai's Jumeirah Beach Residence waterfront district, is an all-inclusive hotel that will not disappoint.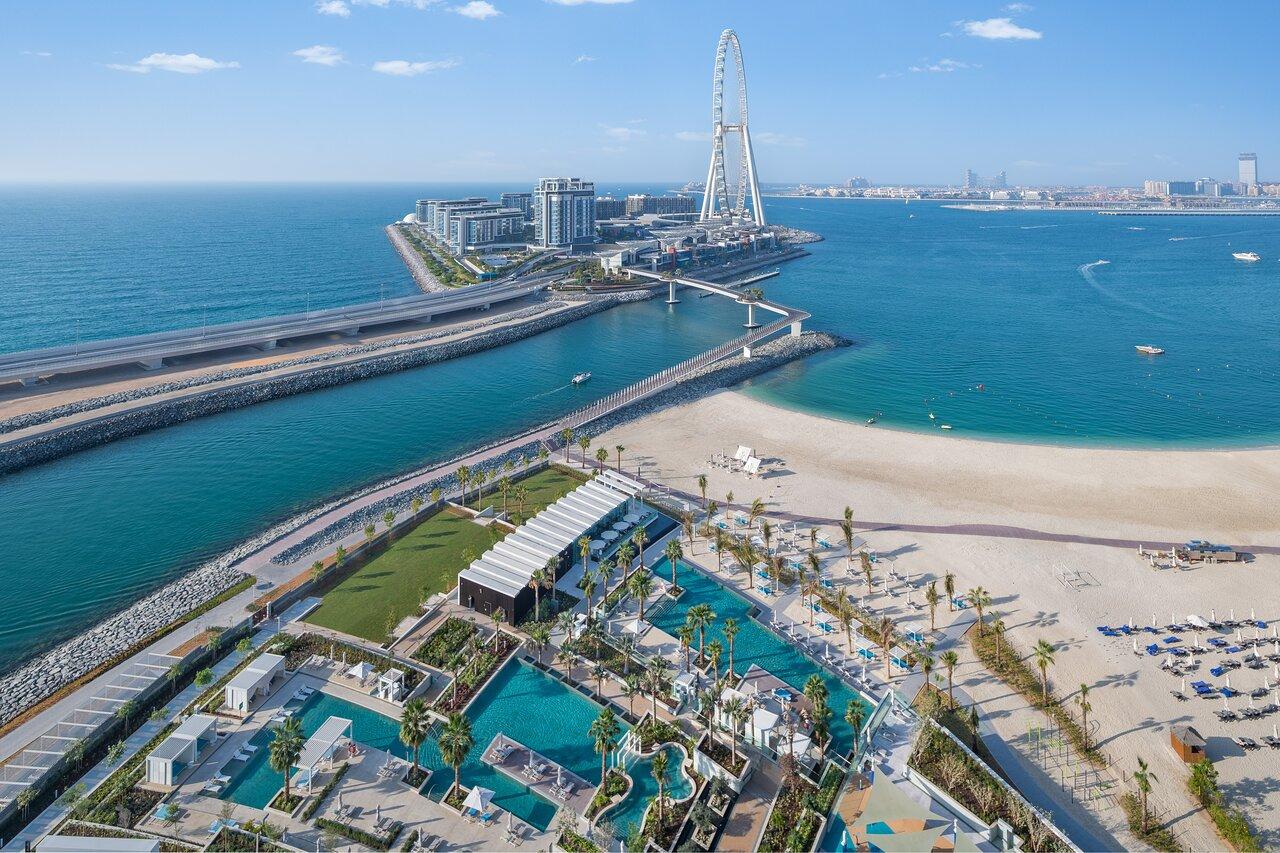 Image: The Address Beach Resort in Dubai is a sight for sore eyes, and certainly an all-inclusive hotel that will never leave guests disappointed.
There are at least five different dining options available, and the hotel and the nearby facilities offer guests a number of well-liked features. A highly enjoyable hotel stay is made possible by the on-site water sports facilities, beachfront location, sun terraces, friendly concierge service, and free private parking.
Be sure to visit https://familytravelgenie.com/address-beach-resort for comprehensive information on Address Beach Resorts and other hotels and resort across the globe.
Naviva, A Four Seasons Resort, in Punta Mita, Mexico
While some individuals just consider themselves 'happy campers' and prefer to spend their family vacations in a tent, camping should by no means be devoided of elegance and flair. The newest buzzword is "glamping," and the Naviva, a Four Seasons Resort, is the definition of glamping. The all-inclusive price covers all meals throughout the day, snacks and beverages anywhere on the property, plus an hour spa treatment per person, and many other everyday experiences.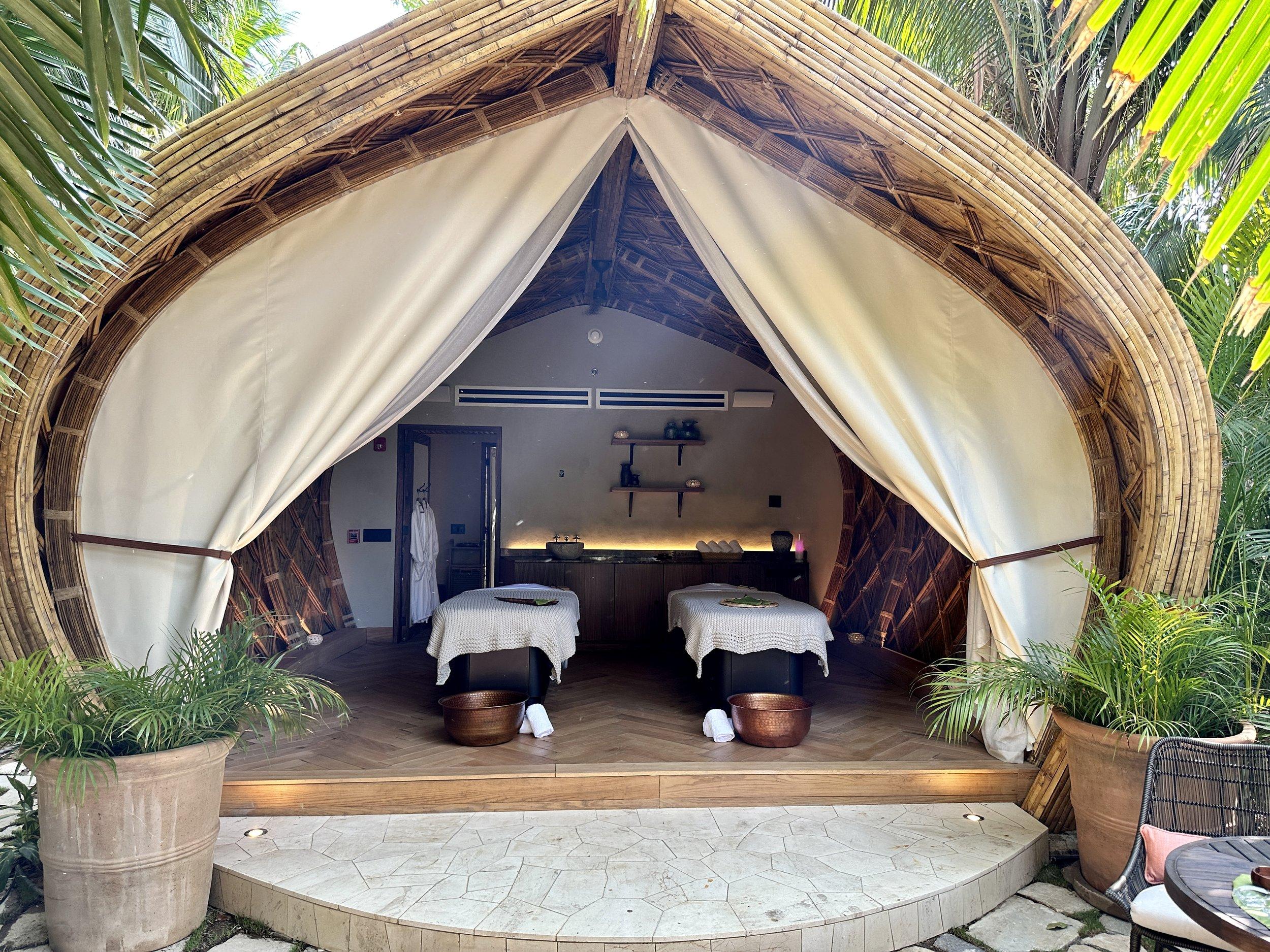 Image: Glamping in Navivo, Punta Mita, Mexico is said to be one of the best, most luxurious camping experiences you will ever have.
There are also 15 luxurious tents to choose from and activity-wise, guests have the option of attending a Metztli mythology session to learn more about Aztec culture or they could take a nature stroll to the Aztatlán ruins. The Naviva is also best known for its precious 'Naviva moments', which are random delights and surprises by staff members, that could range from a small batch of free Mexican wines to jungle excursions and surprise picnics, all of which are also included in the package.
The Cullinan Hotel, Cape Town (SA)
This hotel is located in Cape Town, South Africa, and offers guests some of the best views over the Mother City, including the ocean, the harbour, Table Mountain, and the V&A Waterfront. Thanks to the marble pillars, stunning floors, and plush furnishings, as well as personalised, top-rated services, guests are immediately transported into a world of opulence.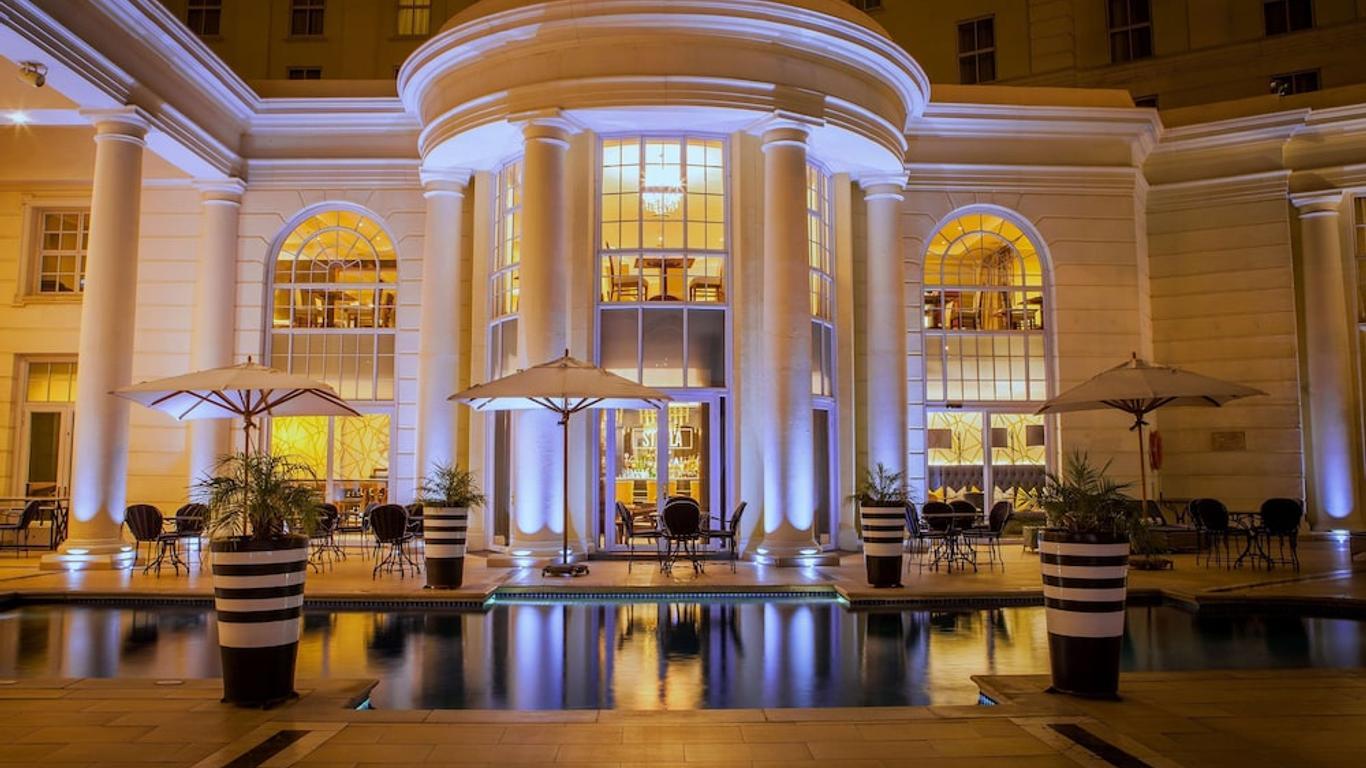 Image: The Cullinan Hotel in Cape Town (SA) offers guests some of the best views over the Mother City, including the ocean, the harbour, Table Mountain, and the V&A Waterfront. Guests can also relax in the hotel's sparkling swimming pool after a busy day.
After a day of sightseeing or business meetings, the hotel pool and gym provide the ideal place to unwind, and the choice of restaurants and bars is sure to satisfy everyone's palate. The hotel provides a free shuttle service, and guests have free access to the business centre with high-speed internet.
These are just a few examples of the best all-inclusive hotels in the world, and we invite you to explore our website further for comprehensive information on this topic and more.