Three of the best five-star hotels in the world
There are an estimated 4 500 four- and five-star hotels spread throughout the world, according to some recently released luxury hotel data. The Wyndham Hotel Group, which has just under 9160 properties, is the world's group leader and Choice Hotels International, which has over 7,000 properties, and Marriot International, which has just over 7000 properties, are the next largest groups.
Some interesting facts about the best five-star hotels in the world include the fact that London often tops lists of cities with the most five-star hotels, with nearly 76 hotels in the city alone, and that Dubai is home to the only seven-star hotel in the world – namely the Burj Al Arab.
Considering such a large number of five-star hotels, it might not be the easiest process to search online, identify and find the top five-star hotels worldwide, but this article will guide your decision-making the next time you are looking to book a five-star hotel anywhere in the world. We have selected only a few of the best five-star hotels in the world, and we trust that our travel guide will lead you to many unexplored destinations, and great adventures.
The Burj Al Arab
Luxury is often characterised as a state of exceptional comfort and lavish or opulent living and that is why The Burj Al Arab is ranked by us as the top five-star hotel in the world. Here, luxury is available in all forms and guests can enjoy a range of unique and superior flourishes, which include an extensive choice of complimentary toiletries by Hermes, a 'bath menu', and a 'pillow menu' with 17 different options, plus a butler is on-hand to explain them all in detail. The Burj Al Arab opened its doors to the public for the first time in the late 90s, and today, more than two decades later, it is still regarded as the pinnacle of opulent lodging.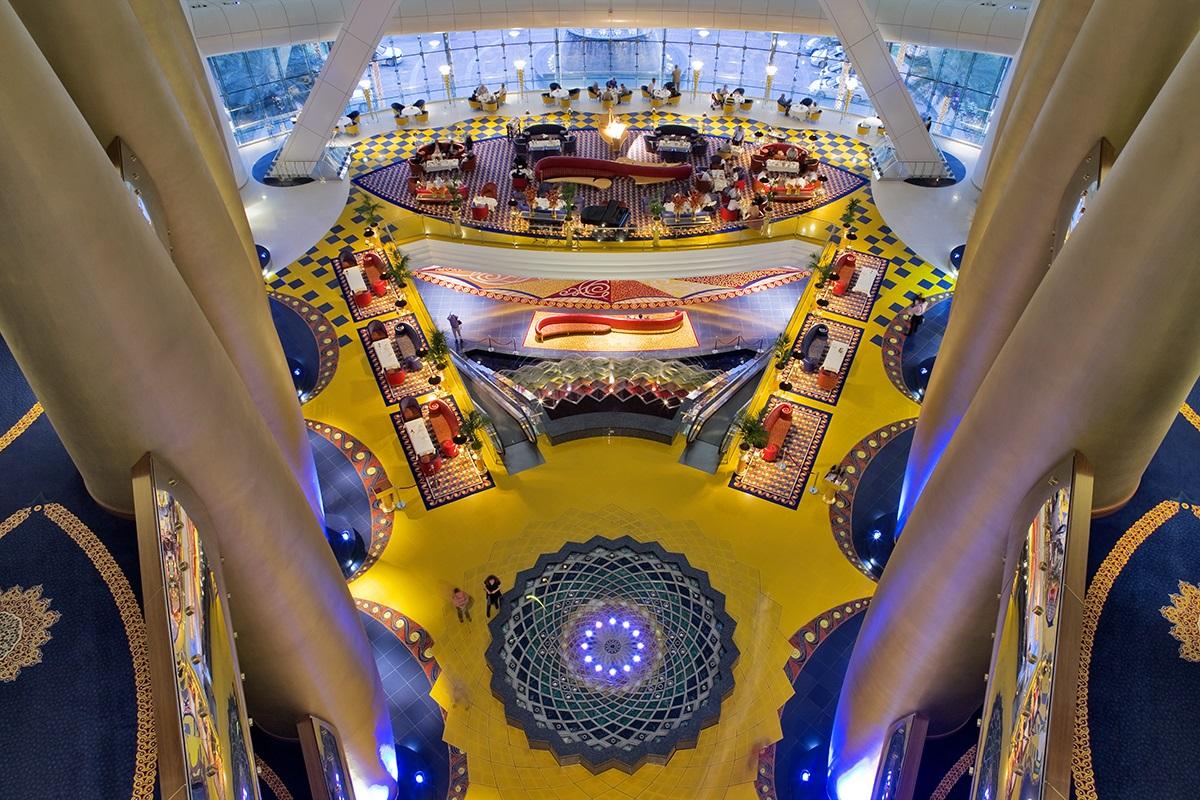 Image: The Burj Al Arab is ranked as one of the top five-star hotels in the world, as is evident by its impressive lobby/corridor.
The Burj Al Arab is a hotel with a suite for every guest, consisting of 202 opulent duplexes of 1 831 to 8 395 square feet, and no less than 28 double storeys. This dhow-shaped structure is built on a man-made island, just off the white sandy beaches of Dubai and is clearly visible from a great distance. With walls covered in gold leaf that was created from 24-karat gold, a helipad on the rooftop, a Rolls Royce airport shuttle service, and six upscale restaurants, this hotel proud itself on extravagance and guarantees to impress and please the most discerning guests.
Kamalaya Koh Samui in Thailand
Since Dubai is by many standards considered the playground of the wealthy and the famous, and a hub of corporate activity, you may be forgiven for thinking that the next hotel on our list of the top five-star hotels in the world, does not truly fit the description. Thailand is renowned for its stunning natural scenery, delectable fruit, and tight laws regarding conversations about its monarchy, but it offers guests access to one of the world's best hotels, namely the Kamalaya Koh Samui.
In our view, luxury accommodation does not always entail elaborate decor or lavish furnishings and everything else that is typically found in five-star hotels. At the Kamalaya retreat, luxury and wellness are intrinsically interwoven. On arrival, guests are warmly welcomed with the hotel's signature mocktails, and given the opportunity to design their ideal wellness experience during a one-on-one session.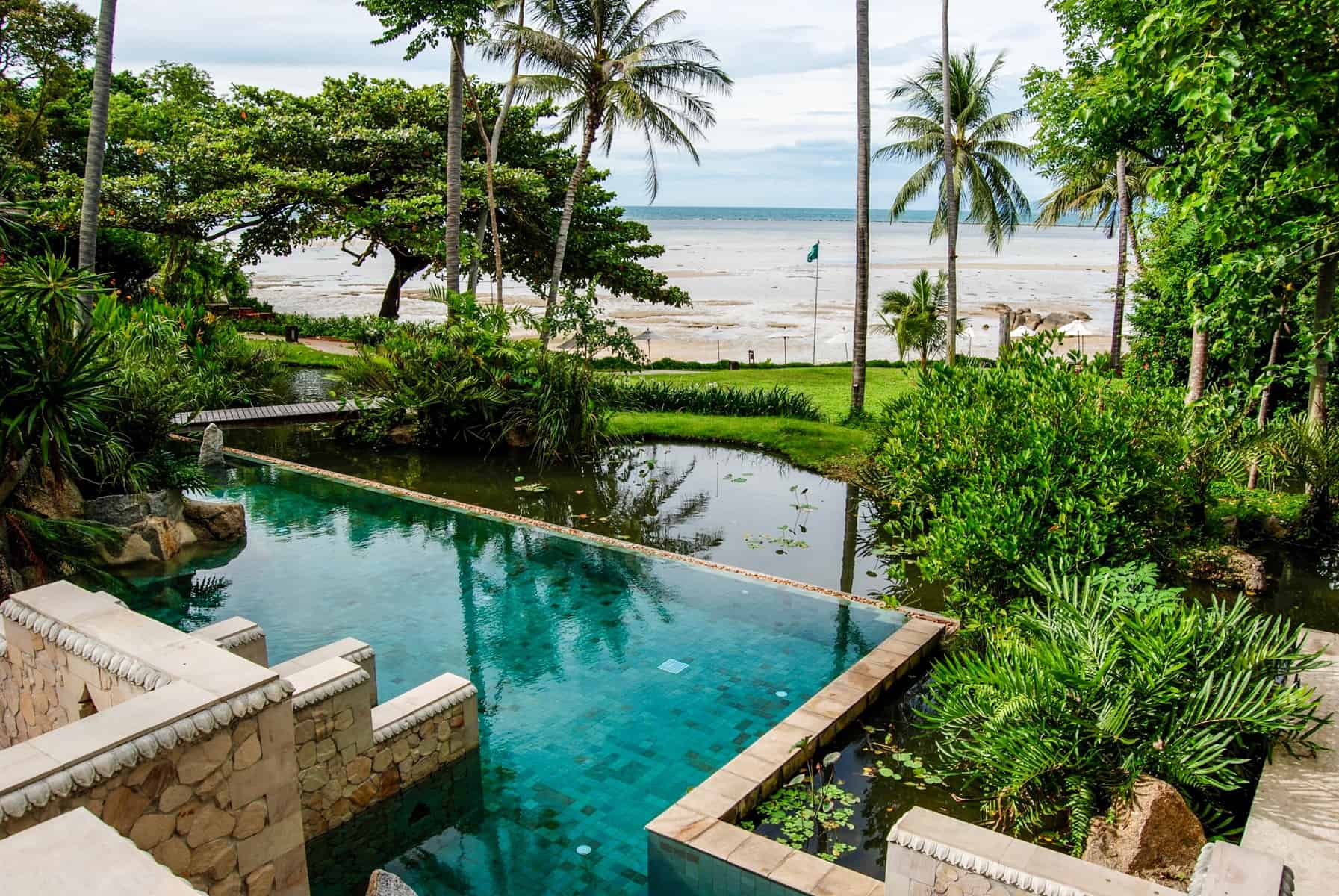 Image: The Kamalaya-lap pool of Kamalaya Koh Samui in Thailand, is a spectacular sight and designed for utter relaxation.
The complex is perched on a sizable hill with a beautiful view of a tranquil lagoon and a white sandy beach, and all of the structures blend in perfectly with the adjacent forest area. Rooms with private splash pools, some swings that span over the river and a contemplative cave are just a few of the tranquil hidden delights that await guests here.
The Plaza in New York City
If you are planning a trip to the Big Apple, you should absolutely consider spending a few nights at The Plaza in New York. This hotel has continued to be a New York landmark, hosting numerous dignitaries, royalty, Hollywood and Broadway luminaries, international leaders, and businessmen since it opened its doors to the public for the first time in 1907.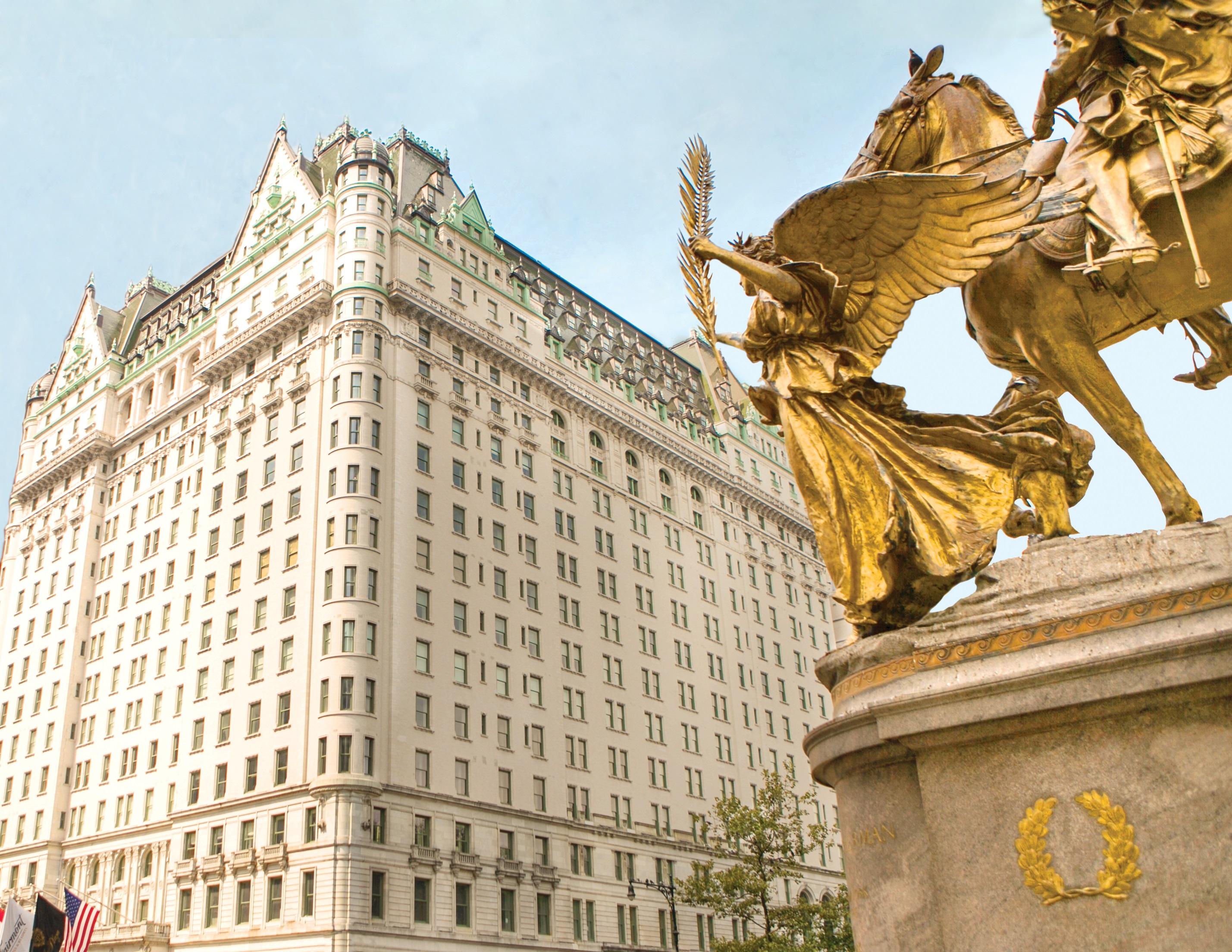 Image: The Plaza in New York is an impressive structure. Since its official opening in 1907, this hotel has hosted numerous celebrities, business people, royalty and other guests.
We will conclude this article by stating that The Plaza provides guests with some very unique hotel rooms and suites that offers an overall distinctive and opulent experience. Great examples of rooms and suites you may want to book, are the renowned Fitzgerald Suite King, which was the creation of Catherine Martin (an Oscar-winning designer) to honour the Jazz Age, and more specifically the legendary F. Scott Fitzgerald, plus the Tower Room, which has a striking 23-foot exposed brick turret ceiling that will leave you in awe.