The best things to do on a trip to Abu Dhabi
Dubai is well-known for being one of the most interesting and magnificent cities in the world, and it undoubtedly has something to offer everyone. Anyone who has travelled extensively and has been to the UAE will agree that those who have not yet visited Dubai, should do so at least once in their lifetime.
If you have never been to the United Arab Emirates (UAE) but hoping to someday, see some stunning architecture or picturesque landscapes that capture nature at its most beautiful, you will be delighted to learn that the UAE offers it all. You can also be confident that your voyage will transform you spiritually and take you far into the desert.
You can browse our website at any time to find more information, data, facts, travel advice, and recommendations for a broad range of popular, international family holiday destinations, but in this article, we are going to focus on some of the top activities to do in Abu Dhabi.
Desert safaris
Despite being a desert nation, Abu Dhabi is a very popular tourist destination that has attracted a lot of attention from around the world in recent years, particularly because of its desert safaris. One of the most adventurous sports available here is a desert safari, which is definitely not meant for the faint of heart, or those who cannot handle high-speed dune races.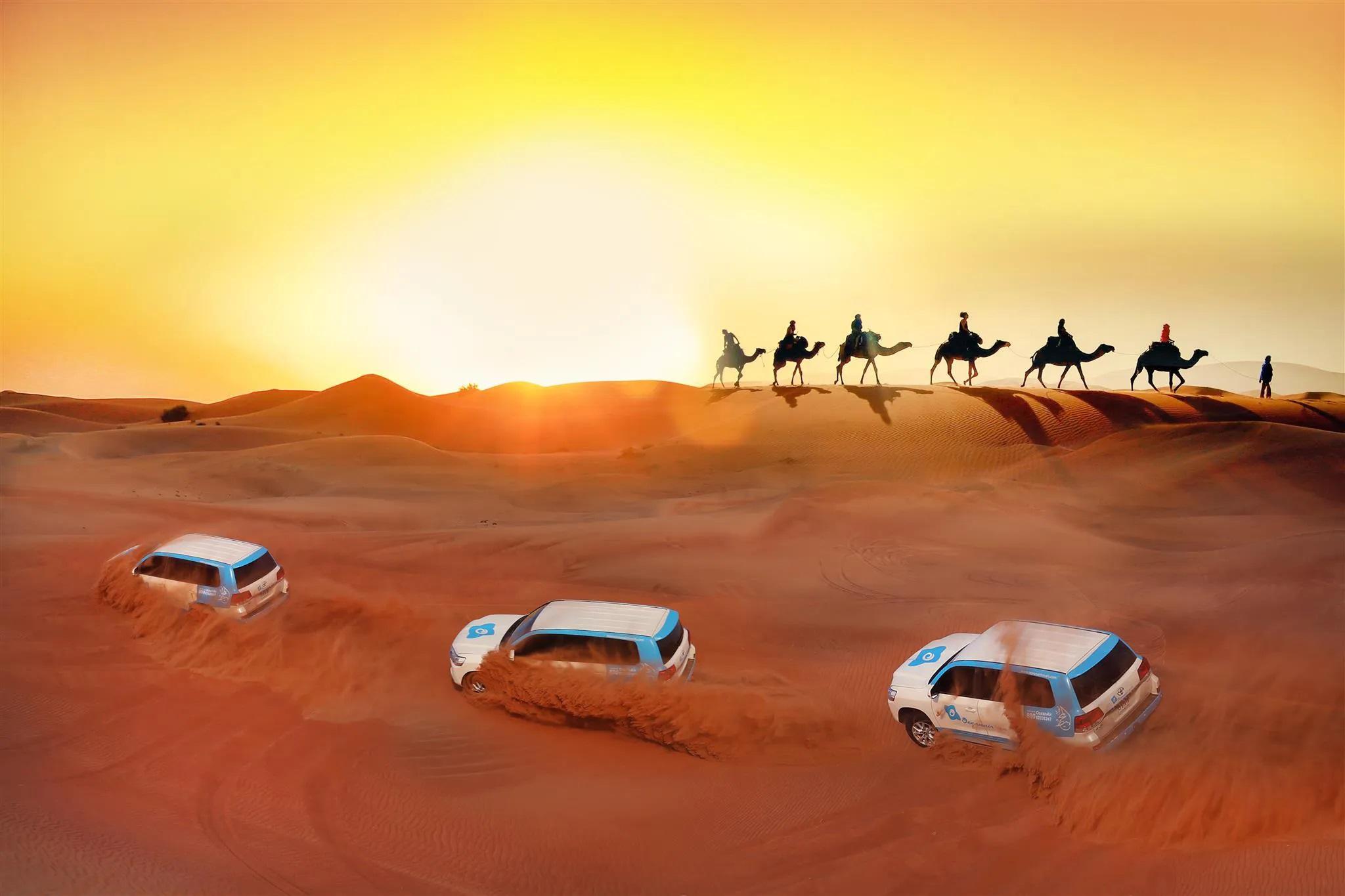 Image: Desert dune safaris in Dubai is a highly popular activity that draws thousands of visitors to the area every year.
These desert safaris, which are adrenaline-filled excursions more akin to a race, should not be confused with the common commercial, guided camel rides across the dunes. If you are feeling particularly brave, you can hop in a 4x4 Land Cruiser for the ride of your life and explore the Abu Dhabi desert with friends or family. Some desert safari tours last between four and seven hours and offer refreshments, but you should make reservations well in advance and dress appropriately for the day because it can get unbearably hot and uncomfortable in the desert.
Abu Dhabi Grand Mosque and Qasr Al Watan Palace
There are many other interesting activities and attractions, such as visiting the Abu Dhabi Grand Mosque and Qasr Al Watan Palace, if desert drives in the blazing heat are not really your style. With a day trip from Dubai, you can easily and comfortably explore the biggest emirate on a tight budget and get to know Abu Dhabi on a personal level.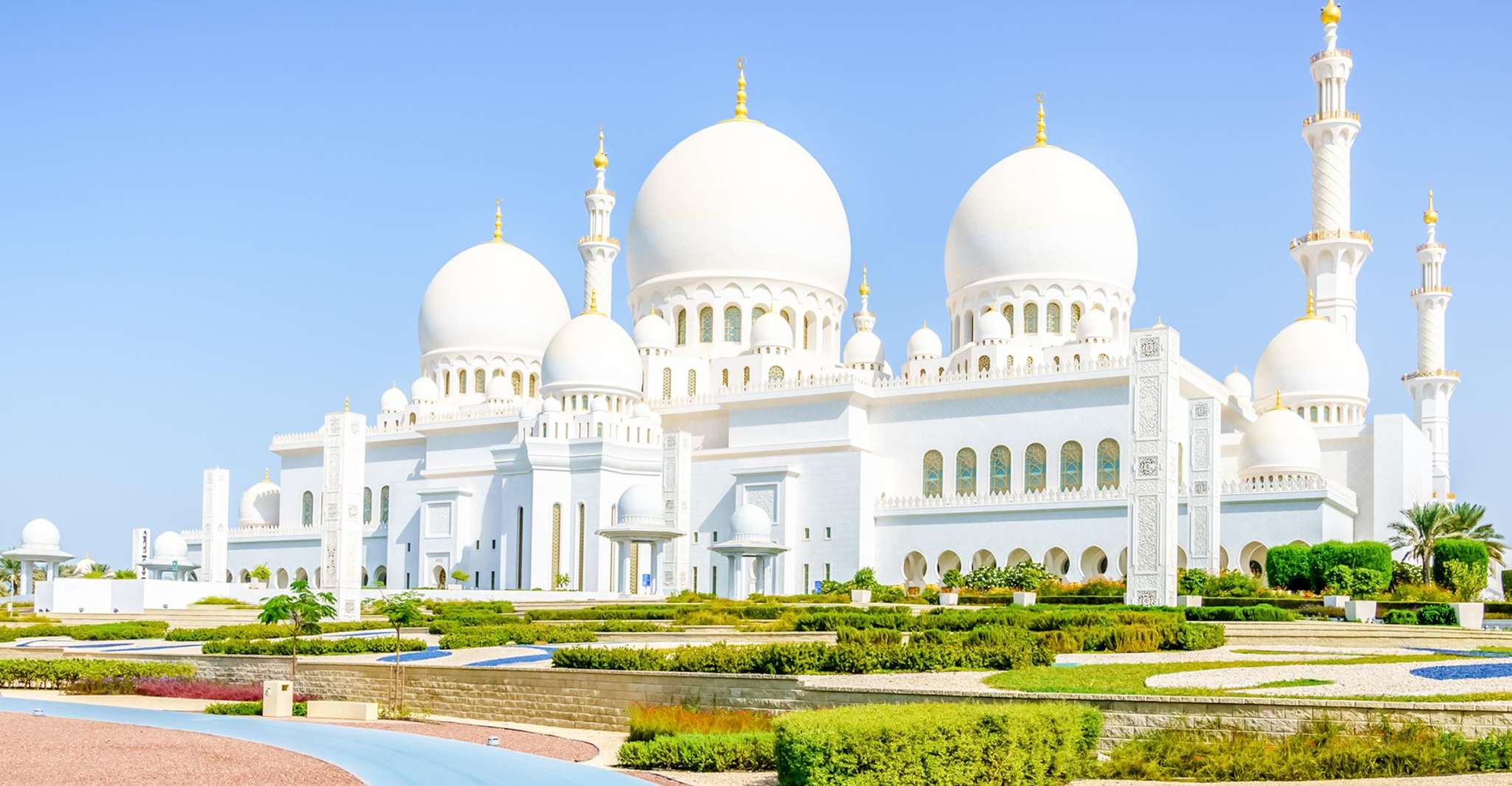 Image: One of the biggest mosques in the world and a symbol of superior architectural design is the Sheikh Zayed Mosque in the United Arab Emirates (UAE).
With some commercial day trip packages where all transportation is included, it spares you the trouble of having to deal with the logistics of Abu Dhabi. A designated guide will also make sure you enjoy your time, by driving you directly to the most popular and well-known Abu Dhabi sites, including Emirates Palace, the Sheikh Zayed Grand Mosque, the Etihad Towers and more.
Gear up for fun and excitement at Ferrari World
Your jaw will simply drop to the floor when you visit Ferrari World in Abu Dhabi for the first time. This amazing park is not only for fans of sports cars, but anyone looking for a thrill. There are nearly 40 record-breaking attractions in this park, including the highest loop ride in the world, the fastest rollercoaster in the world, and the tallest spaceframe building ever constructed on earth. This is the best location for non-stop, heart-pounding action. An all-inclusive package typically includes entrance tickets, and transportation or shuttle service from your hotel, but be sure to confirm in advance when you book a hotel in Abu Dhabi.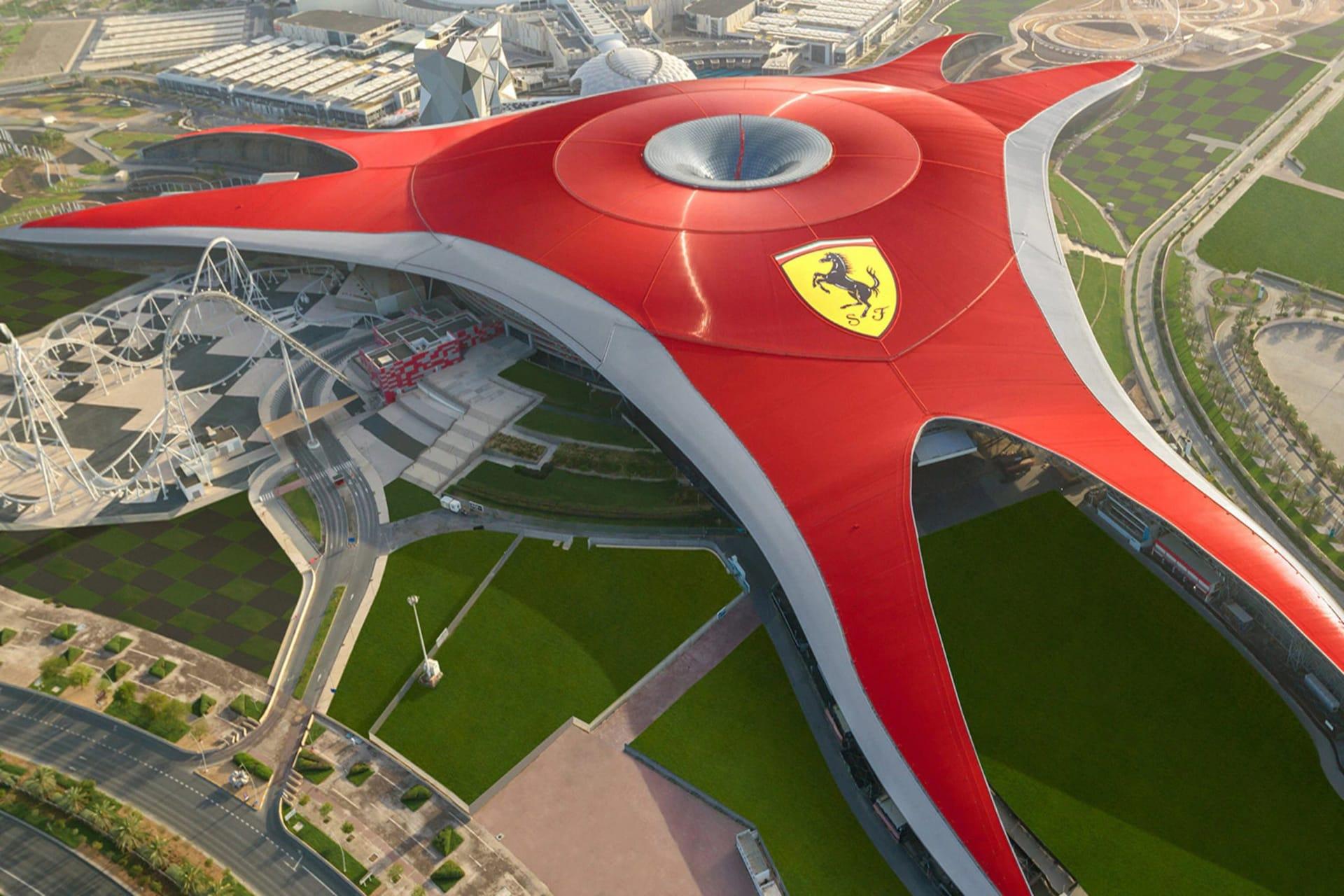 Image: No visit to Abu Dhabi will be complete without spending a day at Ferrari World.
Cool off with some ice skating and refreshing beverages in Abu Dhabi
If you believed that ice skating in Abu Dhabi was impossible due to the sweltering heat, you are mistaken. In fact, ice skating is extremely popular among tourists in this region and if you are looking for a pleasant way to beat the heat, you should visit the Zayed Sports City Ice Rink. On your way home, be sure to stop by Lassi Palace for the best freshly squeezed juices, best non-alcoholic mocktails, Falooda, Lassi beverages, and a variety of ice cream flavours to round off your day.
In conclusion, Abu Dhabi has far too many amazing tourist attractions and places to list here; nonetheless, the ones above are only a few examples. Couples with young children should, for example, definitely visit Yas Water World, and if the parents want to unwind without having their kids around, they should consider visiting the Louvre in Abu Dhabi.