The excitement behind all-inclusive hotels
For most people, a holiday simply means a time to relax, and it implies nothing more. However, people usually have different ideas about what the word 'relaxing' really means to them and because people differ, so do their holiday needs. For instance, some people are quite happy to camp outdoors for a few days, with only the bare necessities, while others prefer the luxury and comfort of a 5-star hotel.
While there is nothing wrong with being a happy camper, there is just something about a hotel that adds a special touch to your stay. Perhaps it has to do with the fact that you don't have to make your own bed after waking up in the morning, or perhaps it has to do with the warm, inviting ambience of the restaurant where you can relax and enjoy a cup of delectable, premium-quality coffee.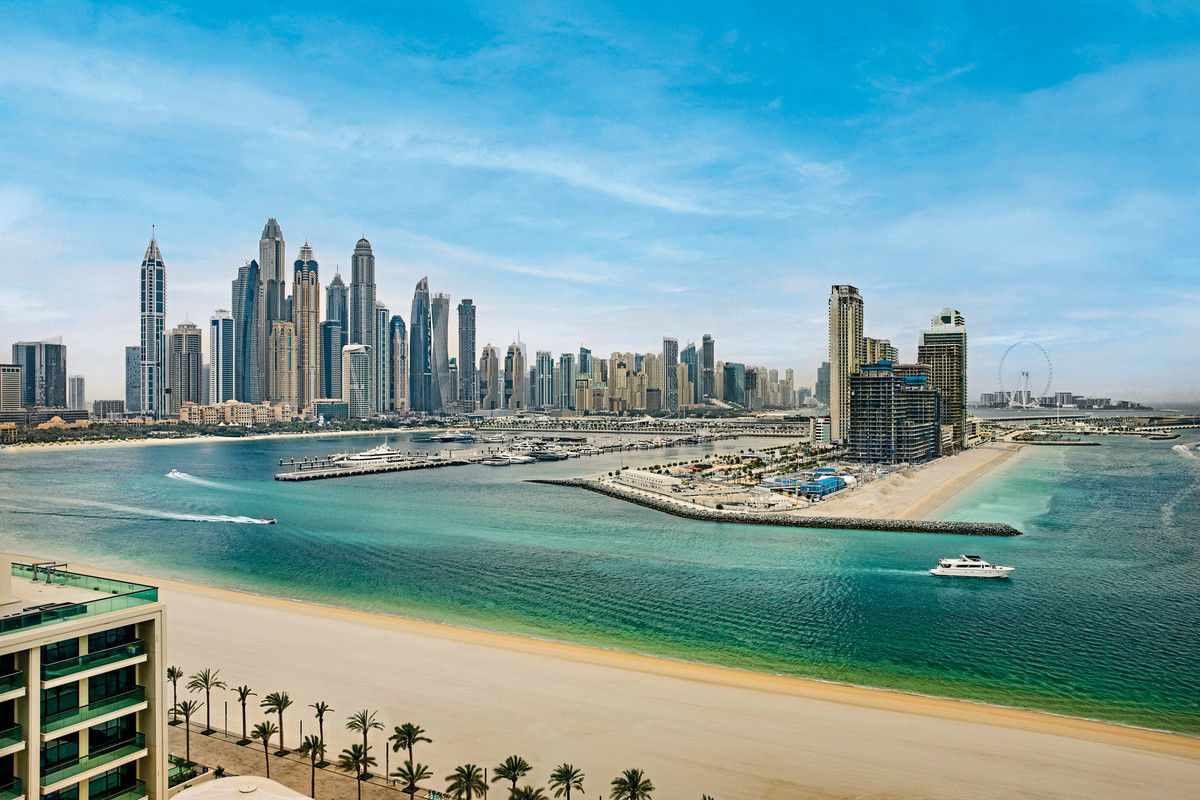 Image: For most people, finding an all-inclusive hotel means a place where they can truly relax, enjoy spectacular views of the ocean and spend some quality time together as a family, and this is what Dubai has to offer.
These days, people from all over the world are talking more about all-inclusive hotels, and we went in search to find out what all the excitement is really about.
Where did the idea of an all-inclusive hotel originate from?
Surprisingly, all-inclusive hotels have gained popularity since Club Med's innovative all-inclusive initiatives started focusing on a particular market in the 1960s. At the time, it meant that any hotel that offered an all-inclusive rate was essentially offering an all-inclusive package. The guest would pay a set rate that covers all hotel costs, including tips, food and drink, activities, and other costs that are otherwise charged in addition to the room rate.
However, many things have changed since the 1960s, and while the principle behind all-inclusive hotels has not changed much over the years, there are some notable distinctions in what guests can anticipate from contemporary all-inclusive hotels these days.
What does an all-inclusive hotel mean today?
It is no secret that a new aesthetic has been applied to contemporary all-inclusive hotels, in part as a result of the fierce competition in the international tourism industry. Many all-inclusive resorts have a large selection of restaurants and leisure pursuits for guests to choose from. Some resorts and hotels cater specifically to a particular clientele, such as honeymooners, families with young children, or business professionals, while others may not be as appropriate for younger crowds. Most all-inclusive hotels and resorts are solely geared toward families, and there are also a few that is completely pet friendly.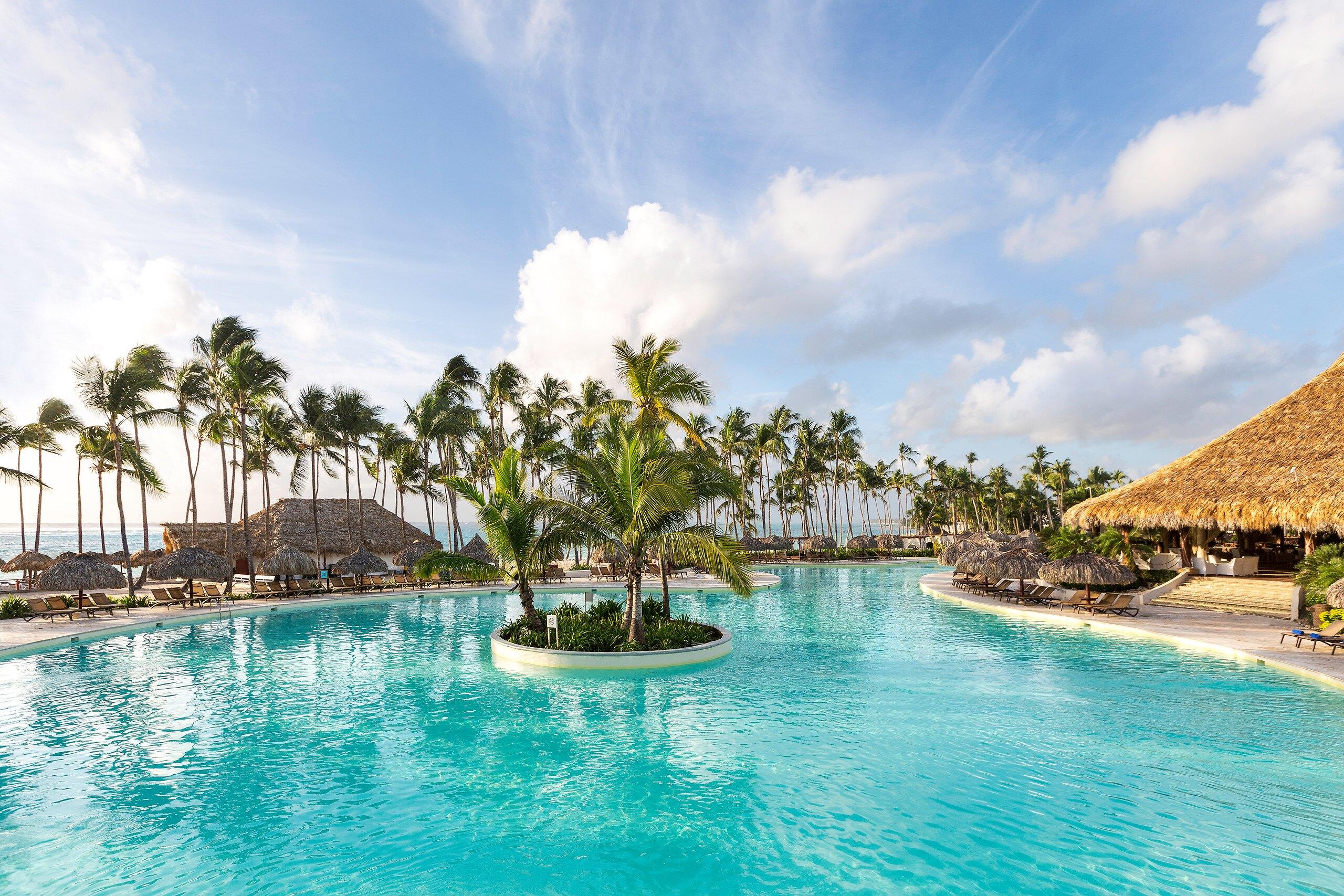 Image: The Club Med difference. The Club Med Punta Cana pool is crystal clear and inviting, and the perfect place to relax spend time together as a family.
An all-inclusive hotel is a good option if you don't particularly enjoy paying separately for the hotel's restaurants and bars, or if your idea of the ideal family holiday includes limitless food and drink and plenty of entertainment and activities to keep everyone busy. If you would rather pay a set rate than sign a bill for every activity you or your children participate in while staying at the hotel, you will probably want to book your stay at an all-inclusive hotel.
These days, all-inclusive hotels are in high demand and are usually found in beach resort locations where visitors prefer not to leave their hotel area. The UAE, the Caribbean, and Mexico are regarded as all-inclusive hotspots, but all-inclusive hotels and resorts are located everywhere across the globe, including destinations such as the UK, Asia, the South Pacific, South Africa, America, Brazil, and many others.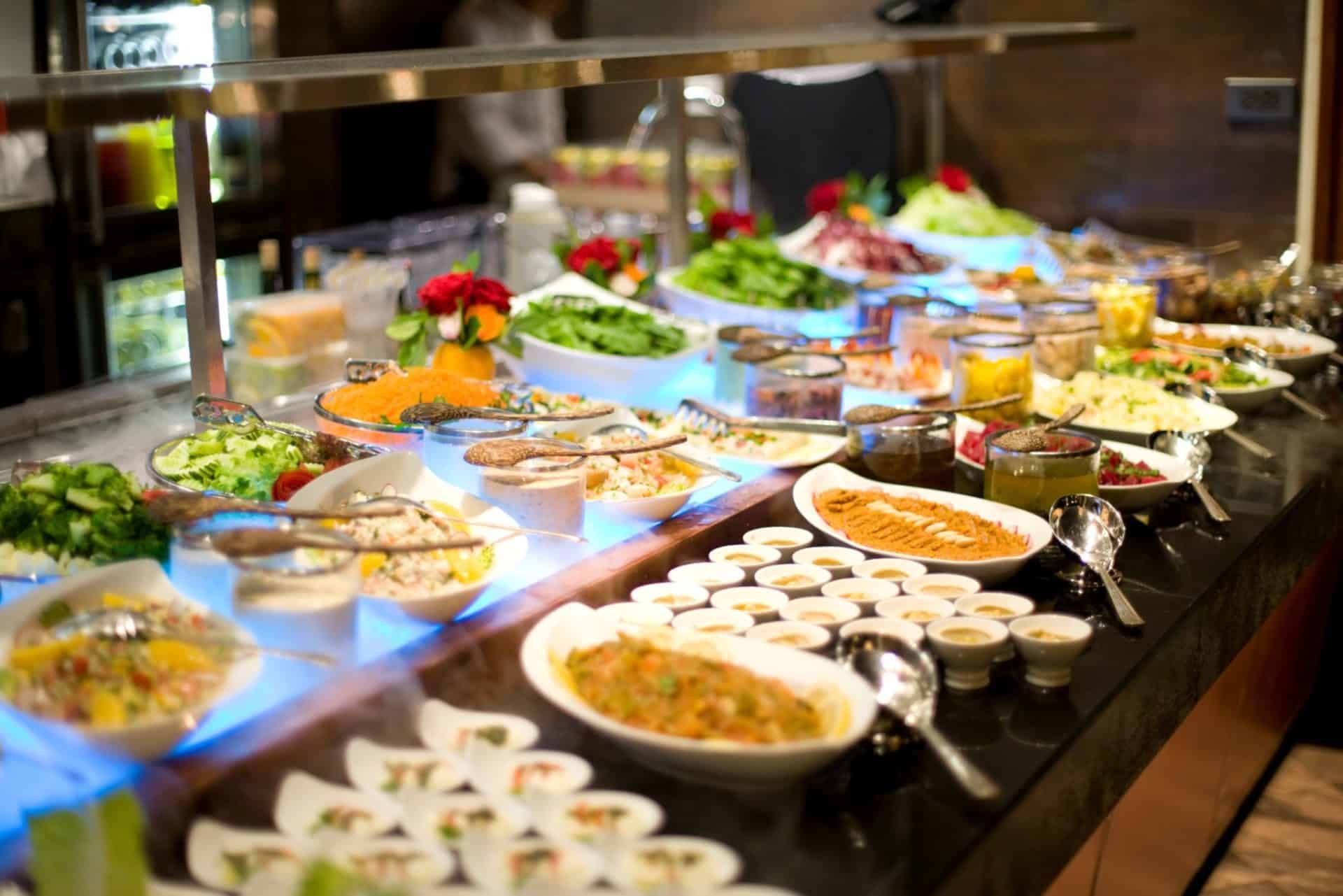 Image: Come for the food – stay for the experience. With most all-inclusive hotels around the world, guests are treated to delicious breakfast meals, snacks and dinner.
Breakfast, lunch, supper, snacks (in upscale restaurants with menus as well as buffets), as well as access to the hotel gym, wi-fi, swimming pools, and swimming beaches, are typically included in these all-inclusive hotel packages. In most cases, the package also includes a minibar in the hotel or suite, round-the-clock room service, and group activities and entertainment like admission to shows, kid's clubs, club lounges, and sporting events.
Some all-inclusive packages may even include activities like windsurfing, snorkelling, kayaking, and other non-motorised water sports equipment and gear, but be sure to ask about this when making your reservation.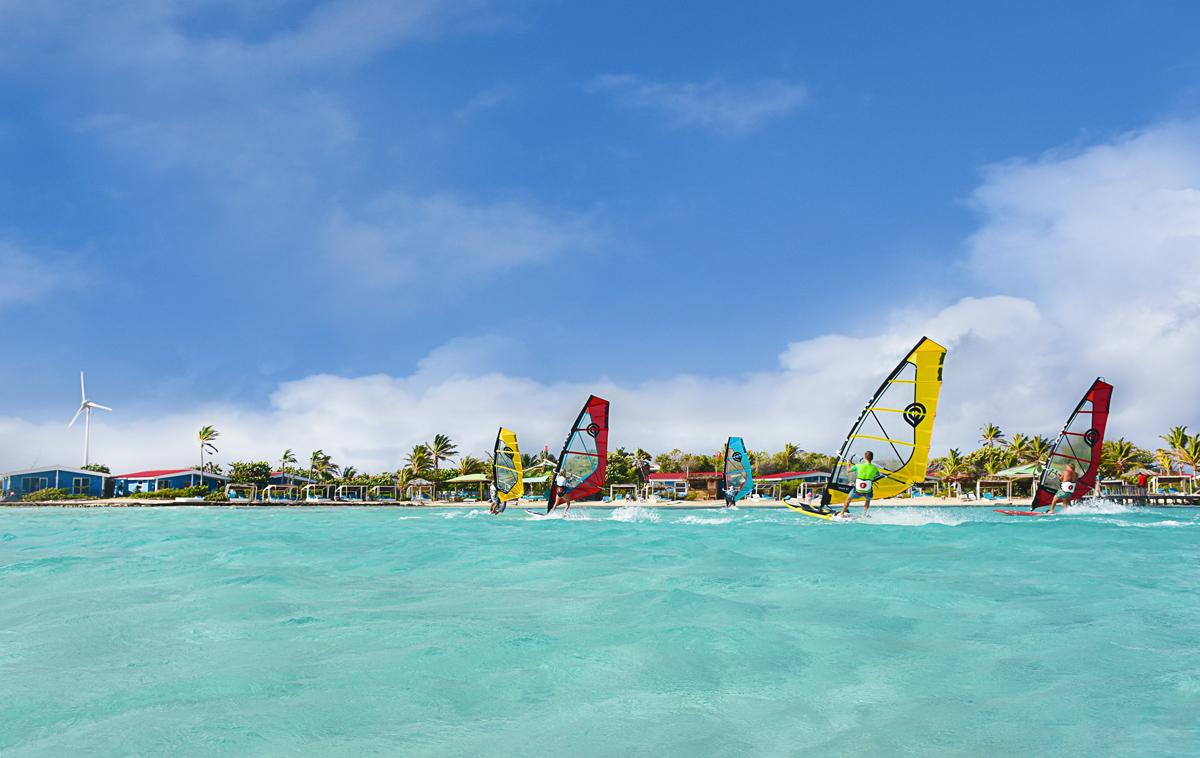 Image: Visiting an all-inclusive hotel or resort, means guests have access to a large variety of fun and exciting activities. This is the perfect opportunity to learn how to windsurf.
Finally, some of today's most popular and famous luxury hotels are truly all-inclusive, and some examples of these include:
The Coco Plum Island Resort in Belize Cayes;
Ikos Aria in Kefalos in Greece;
Emerald Maldives Resort & Spa in Fasmendhoo, Maldives;
Grand Velas Los Cabos in San Jose del Cabo, Mexico;
LUX Belle Mare in Belle Mare, Mauritius;
Salinas Maragogi All Inclusive Resort in Maragogi, Brazil;
Lagoona in Eilat Israel.