Upon our arrival to Sunborn London, we were welcomed warmly by the front office manager and the rest of the friendly staff. They were incredibly accommodating and eager to help us with anything we needed. The front office manager personally escorted us to our room, ensuring that we were comfortable and had everything we needed. We were truly impressed with the level of hospitality we received.
We were delighted to have been upgraded to a Junior Suite. The room was tastefully decorated and the view of the city was stunning. The room had a beautifully crafted living room and bedroom as well as a stunning private sundeck with a gorgeous outdoor view of London Docklands. Our lovely Junior Suite featured a large King bed and a living room area with a Queen sofa bed for our two little children. The room was captivating with hand-crafted interiors and bespoke furnishings.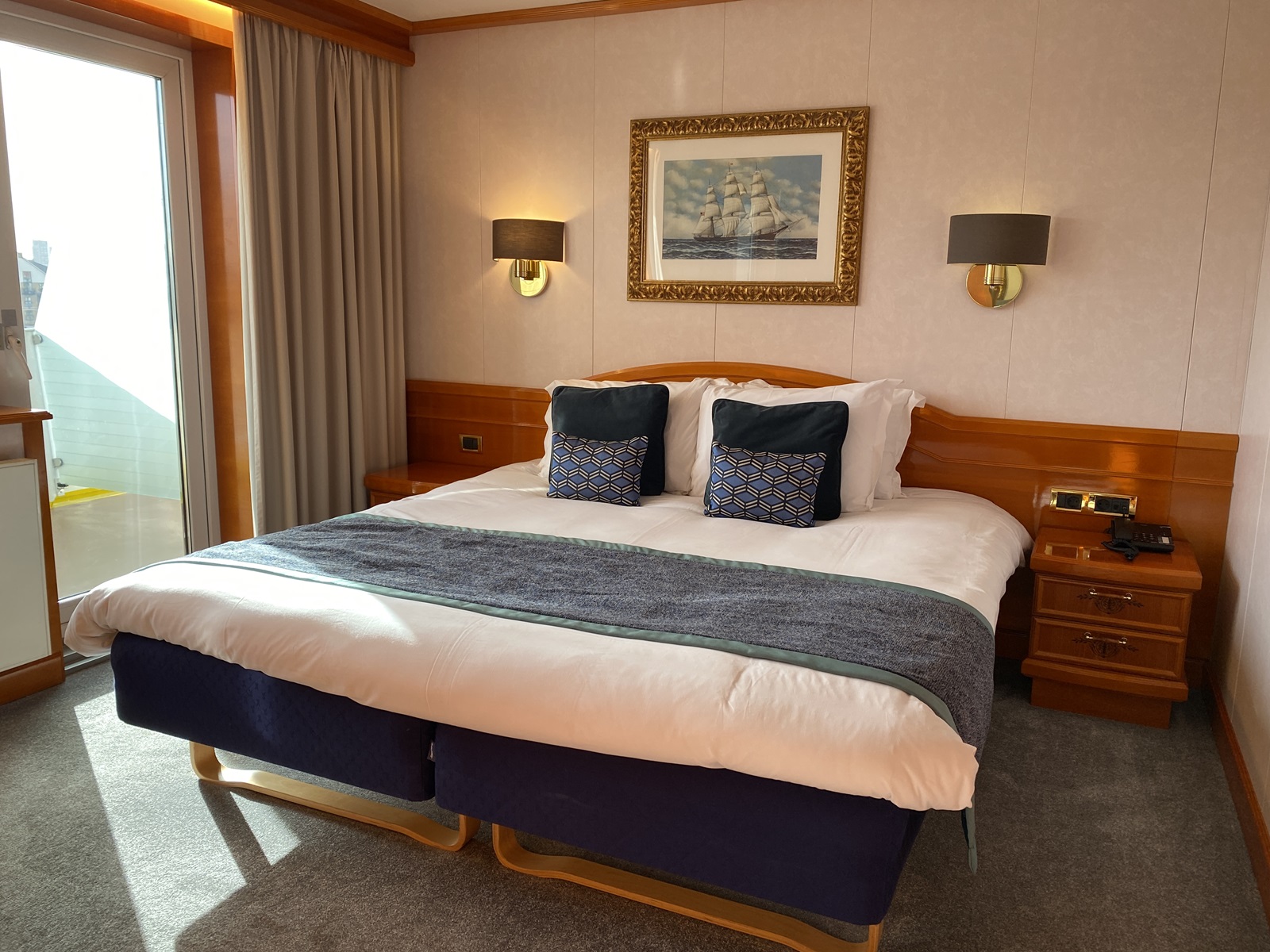 Image: Junior Suite at Sunborn London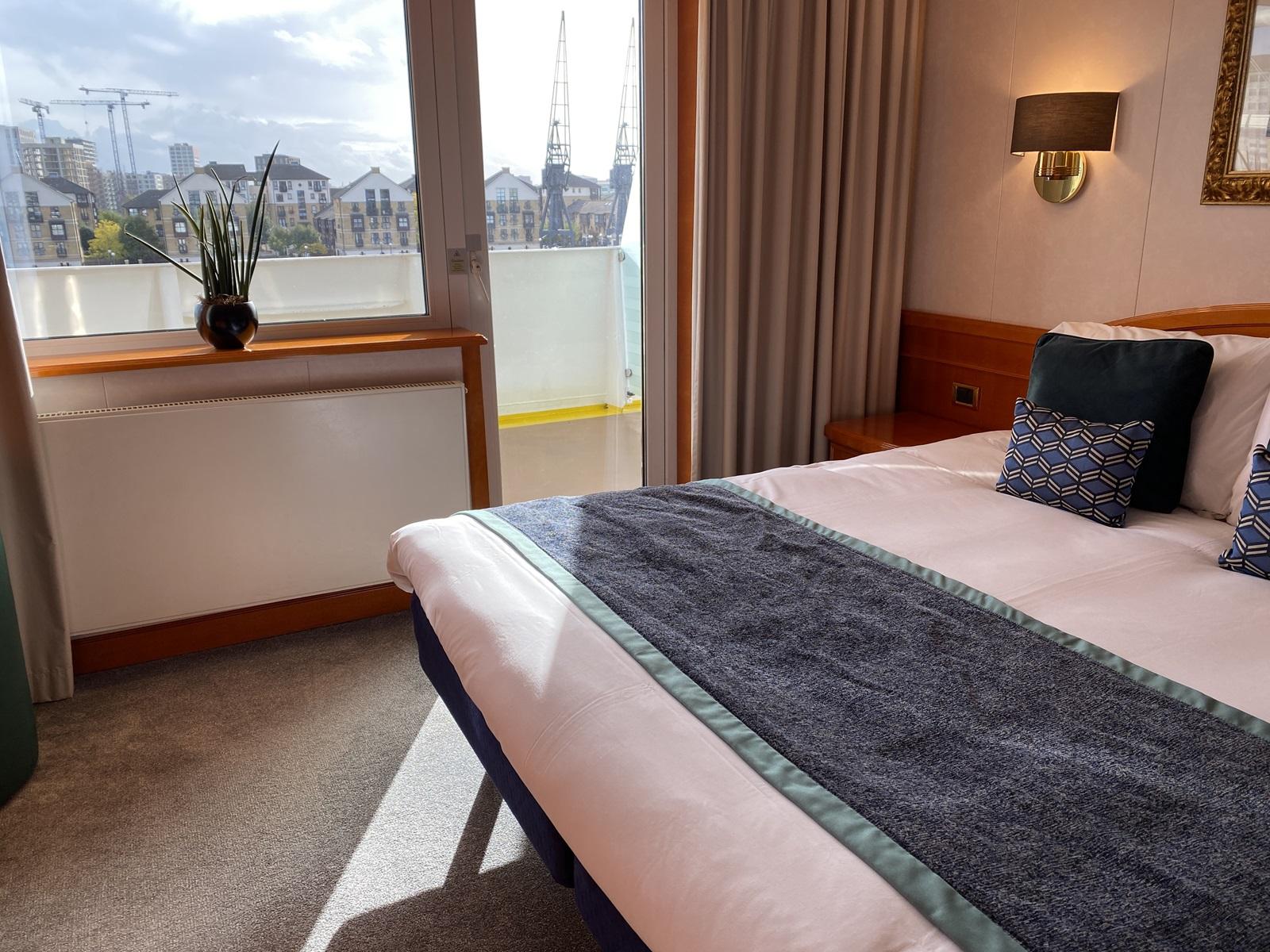 Image: View from Junior Suite at Sunborn London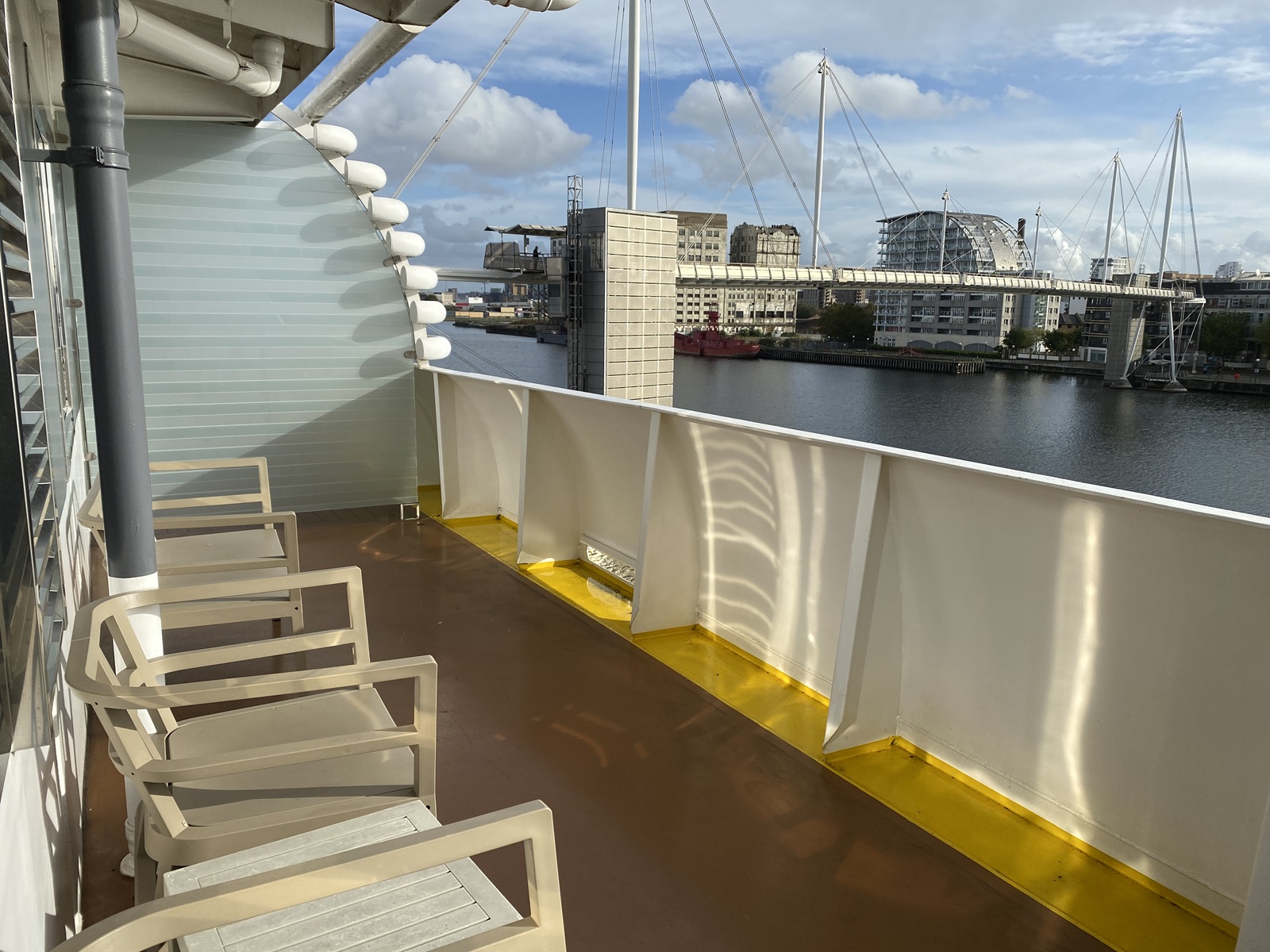 Image: Beautiful outdoor sundeck at Sunborn London Junior Suite
We were also provided with luxurious amenities that made us feel very comfortable and relaxed. We received a beautiful fruit hamper on arrival which was a nice surprise. The complimentary Mini-Bar was well stocked and there was a selection of tea, coffee and biscuits too. The room also had a flat-screen TV, which was great. As well as all of these amenities, we were also given luxury Prija amenities in the room, as well as bathrobes and slippers. The beds were very comfortable and had a choice of soft or firm pillows.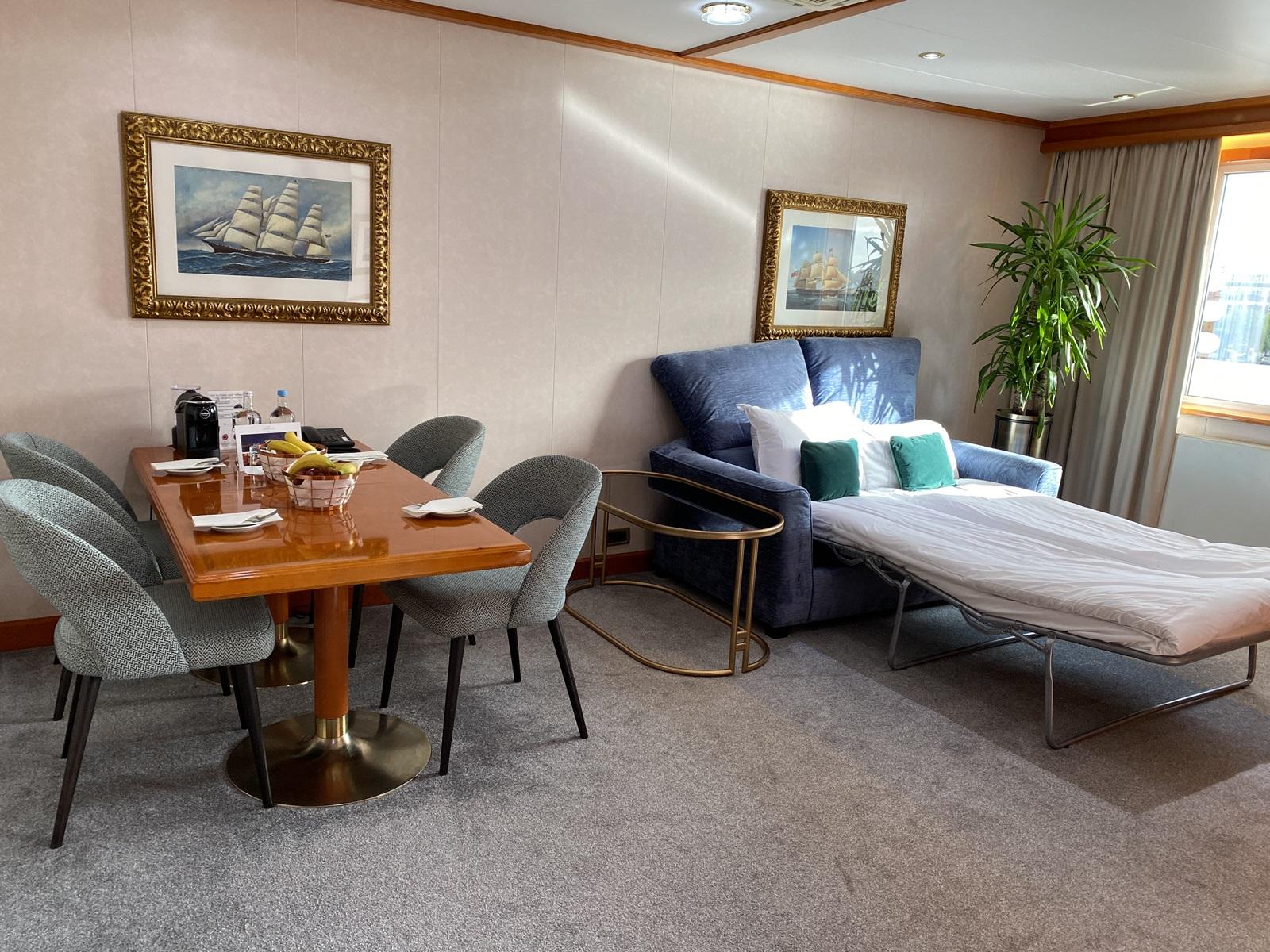 Image: Living room area in Junior Suite at Sunborn London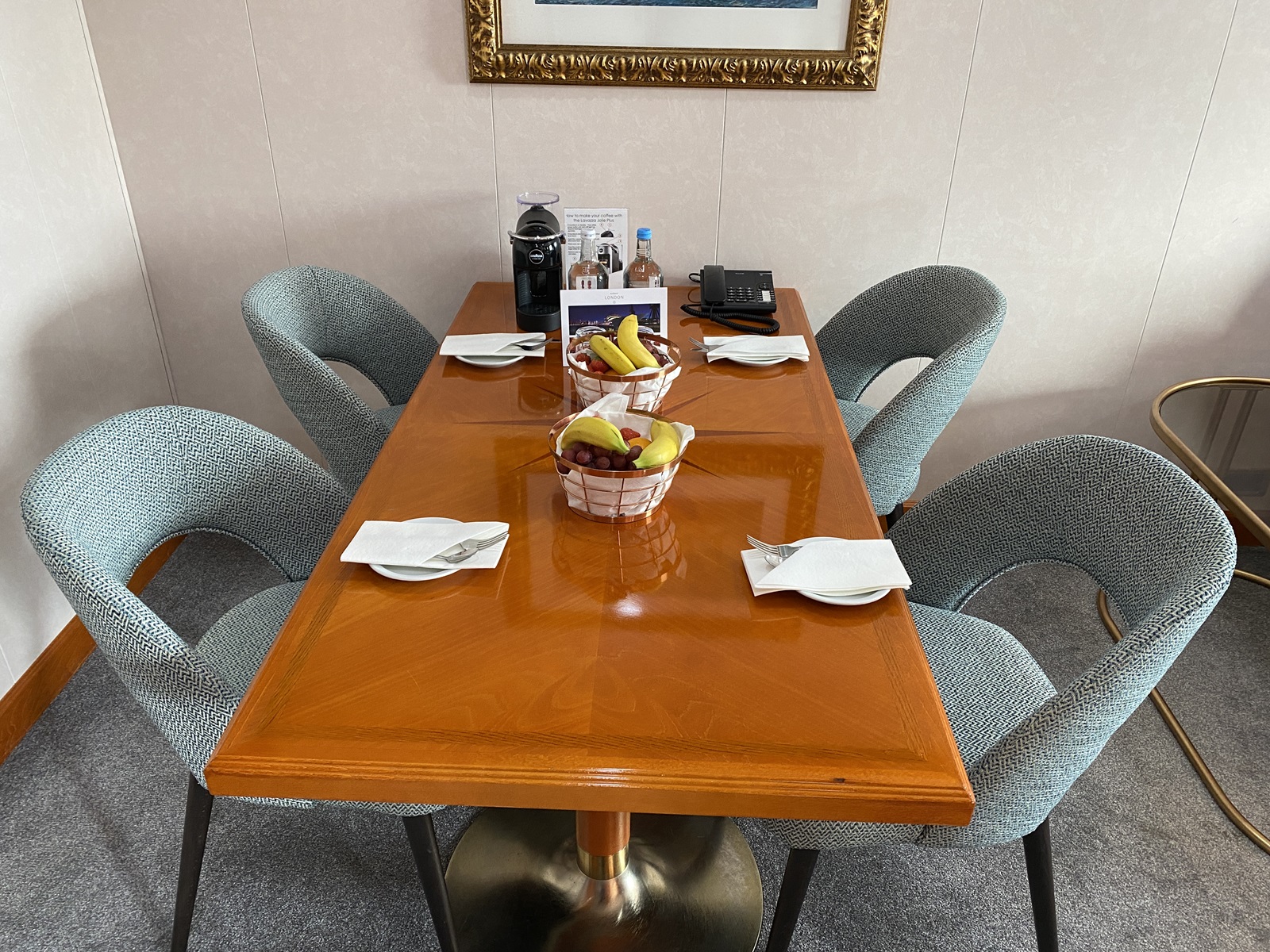 Image: Fruit hamper at Sunborn London in Junior Suite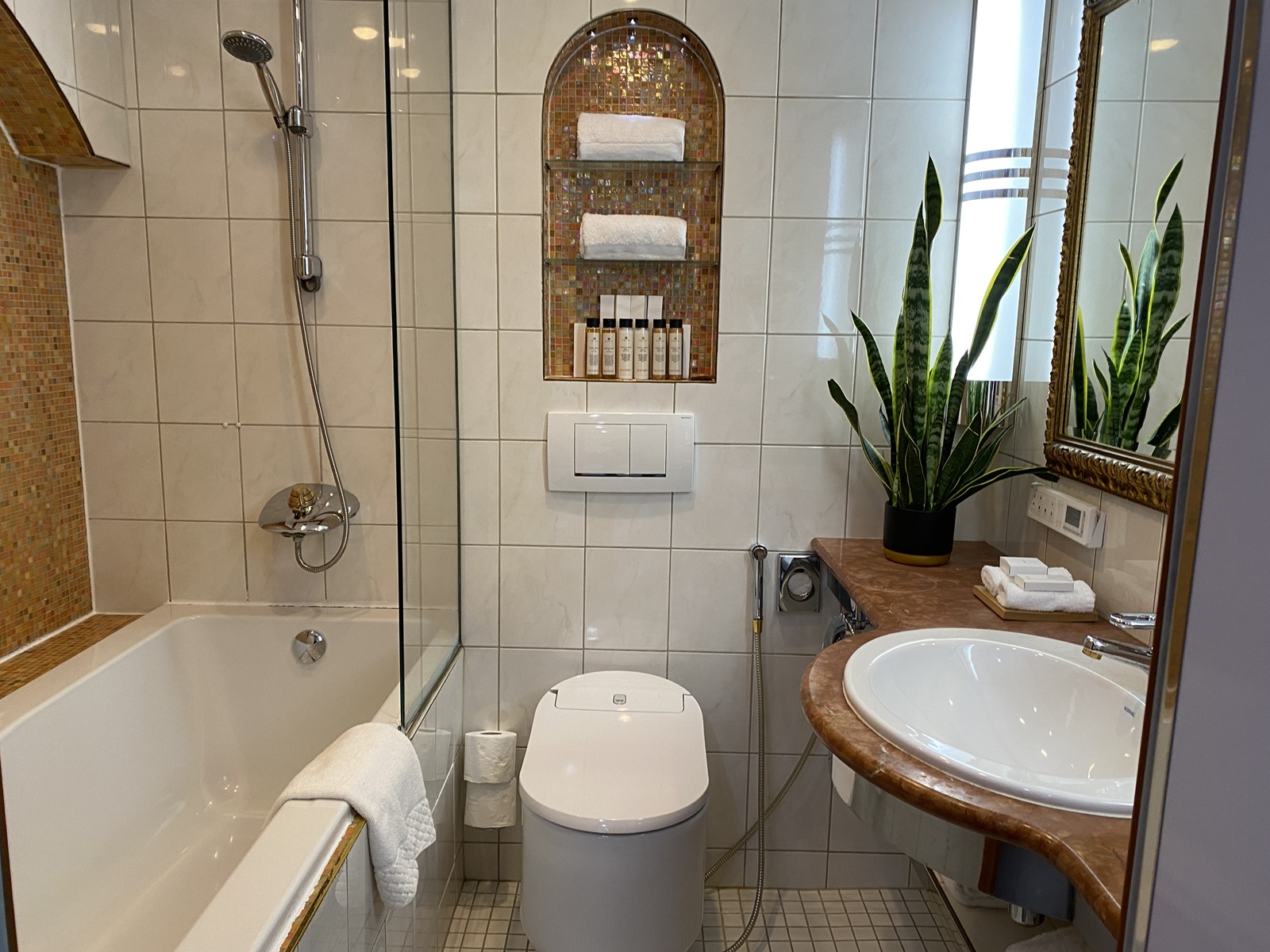 Image: Bathroom in Junior Suite at Sunborn London
What we most liked about the bedroom was that we were actually staying on a luxury yacht. The yacht is a stunningly designed vessel with a modern interior, and it was equipped with all of the amenities that you could expect from a luxurious hotel. Although the yacht was stationary and did not move, it was still located on the water and you felt very much that you were on the water. This went down very well with the kids who loved exploring the beautiful suite and playing on the spacious private balcony sundeck.
All in all, staying at Sunborn London was an incredible experience that we would highly recommend to anyone seeking a luxurious and unique stay. From the moment we arrived, we were captivated by the stunning architecture of the hotel, which is an iconic sight in the Royal Victoria Dock. The rooms were modern and chic, with stunning views of the City of London skyline. We also enjoyed the array of activities offered, such as the Uber Boat, activities at the nearby ExCeL London, and a host of attractions in the nearby area. We will definitely look to return in the near future.