The Kids Club at the Th8 Palm hotel opens daily from 10.30am to 7pm, catering to children of all ages. Located on the ground floor, the Kids Club spans over eighty four square metres with three trained coordinators on site at all times, ensuring children remain safe, engaged and happy during their stay.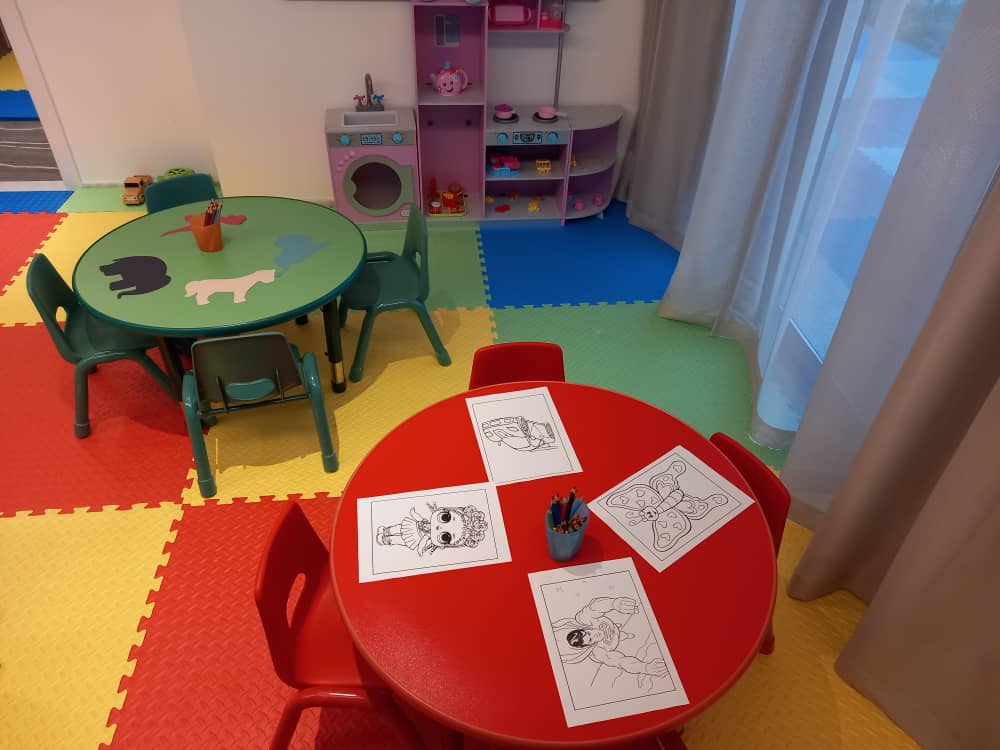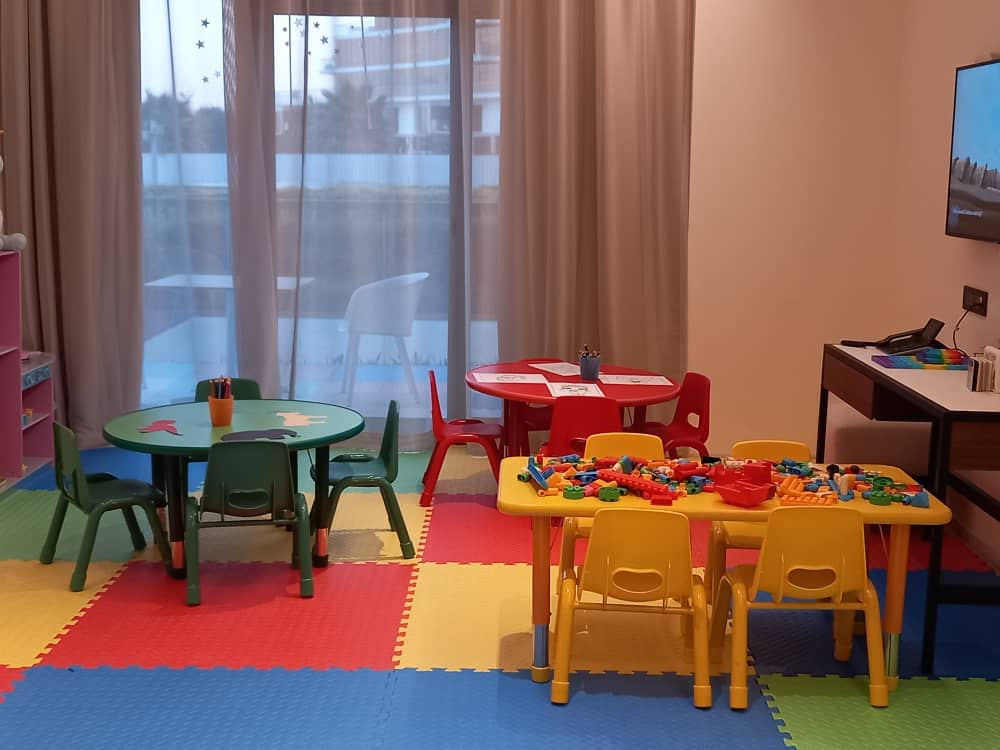 The Kids Club offers complimentary access to younger guests staying at the Th8 Palm hotel, after which there is a charge of 45 AED per hour. The Kids Club is open to children of all ages, though children under the age of three must be accompanied by a parent or guardian. Only parents or guardians on the registration form are permitted to collect children, for security reasons, giving parents complete peace of mind when leaving their children to play, while they make use of the hotels facilities and relax.
Four Sessions Daily with Arts and Crafts
The Kids Club at the Th8 Palm hotel has four scheduled sessions daily, 10.30am to 12.30am, 1pm to 3pm, 3.30pm to 5.30pm and 6pm to 7pm. They accommodate up to twelve children each session with one parent being able to stay with no more than three children under the age of three.
While this Kids Club is not as big as some of the other hotels, it is a bright, colourful and cheerful space with a choice of games, activities and toys. The plastic kids tables and chairs are filled with colouring in options, building blocks and more. The on-site team engage with the children, encourage them and help them when it comes to the arts and crafts they provide.
Plenty of Free Play for Children to Keep Occupied
Parents that want some time alone, taking advantage of the hotels facilities, can leave their children with confidence, knowing that they will be occupied for two hours or more in the Kids Club at the Th8 Palm hotel. There is building blocks, enabling children to get creative and build their own designs and each table has crayons and colouring pages, where they can colour in for hours.
For younger children there is a soft ball pit, brimming with multi coloured balls, while the kids play kitchen, is a place for children to play house and cook their evening meals. The television plays age appropriate movies.
Every care has been taken in the design of this Kids Club to ensure it is brimming with natural light, offering children a safe place to play, enabling parents to spend some time relaxing or enjoying a leisurely lunch at one of the hotels restaurants.