For great family experiences
It only takes a few photographs of Thailand to see why this island is such a popular tourist destination. It is a fascinating and exotic country with very distinctive natural features. Warm seas, lovely beaches, and nature combine to offer visitors from all over the world everything they need to relax and be entertained.
Thailand, particularly the southern region, offers a diverse natural environment and the country is proud to be able to utilise this diversity to attract tourists from across the globe. Krabi has been dubbed the "Land of a Thousand Islands" by tourists, and it is easy to understand why - crystal blue seawater with fresh sea breezes, beautiful white beaches, and green thickets of tropical palms - it's difficult to imagine such a combination can actually be found in one place!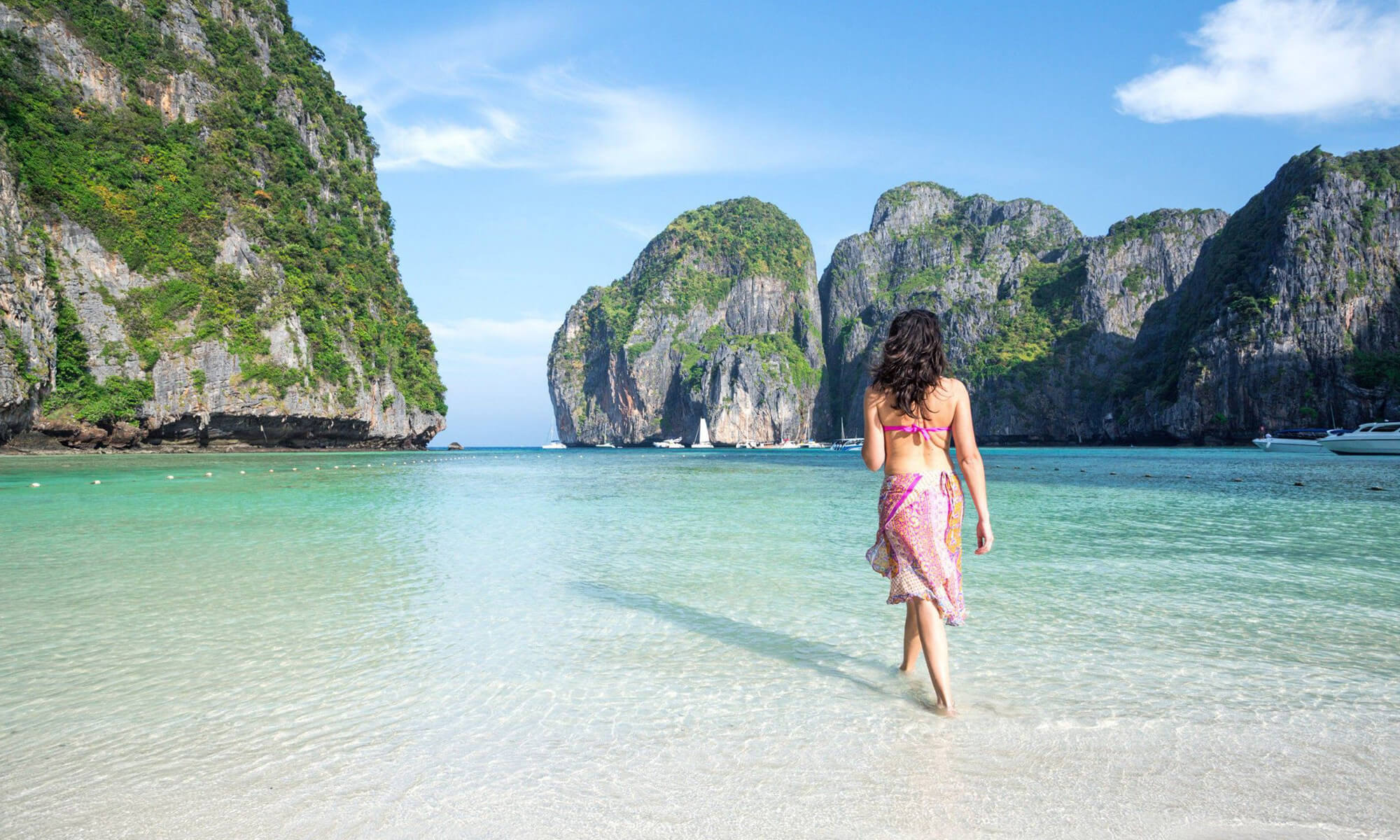 IMAGE: The Krabi province has a tropical humid climate with temperatures ranging from 27 to 29 degrees Celsius. The best time to visit Krabi for family fun on the coast is from the beginning of November until the end of April, when the weather is typically bright and mild. Below, we have listed some of the best places for families to visit in Thailand.
Bangkok
Your entry into Thailand is through its vibrant capital - Bangkok, and while you may at first be surprised by the culture of this city, it is a great place to start your family vacation. Bangkok is a fascinating, lively, and very affordable city to visit with your family, with a plethora of thrilling experiences for everyone.
You can visit theme parks like Dream World, water parks like the ones listed below, and interactive 'edutainment' venues like The Children's Discovery Museum, and spend some fun-filled family excursions at incredible attractions like Sea Life Bangkok Ocean World, Southeast Asia's largest Aquarium, which is conveniently located in the basement of iconic Siam Paragon mall.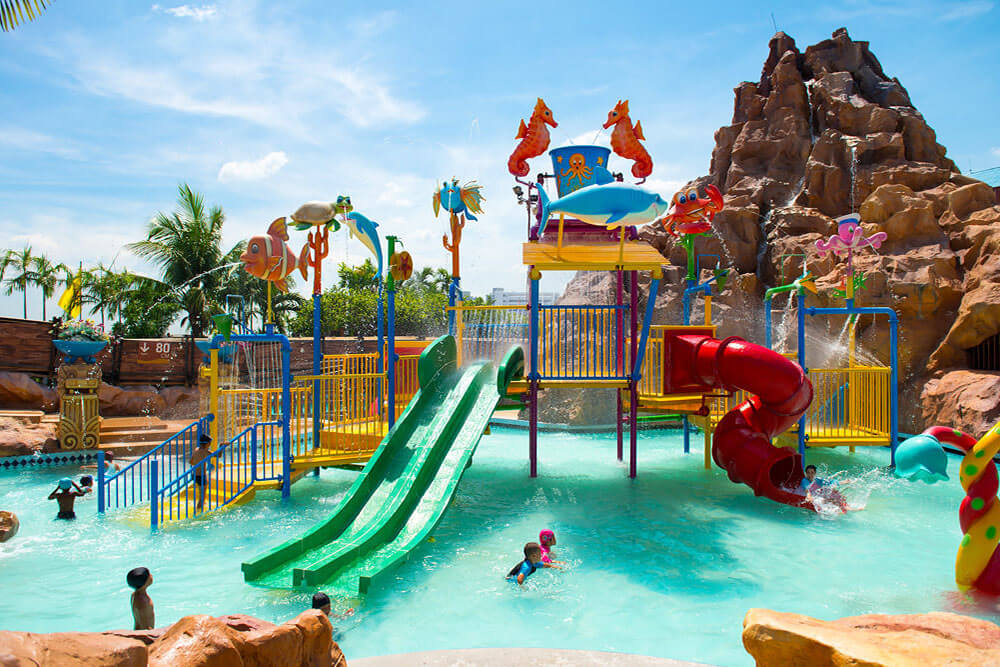 IMAGE: There is no better way to cool off in Thailand's tropical climate than splashing in the water, and this is also a great way to unwind after a day of exploring and sightseeing.
Fortunately, there are a number of international standard water parks in the tourist areas of Thailand. Long-established Amazing Park in Bangkok not only has a large water park zone, but also a distinct amusement park that guarantees hours of endless entertainment for the young ones.
Jungle safari's
Thailand has numerous wonderful national parks, which are ideal for youngsters to participate in supervised outdoor nature activities such as canoe cruises and jungle hikes to burn off some energy while also encountering Asian wildlife. Khao Sok National Park, located north of Phuket, is home to some of the world's oldest rainforests as well as guided activities such as boat rides on gorgeous Cheow Larn Lake, bird watching and seeing some elephants, tigers and bears. If you have the time, be sure to plan a multi-day forest excursion.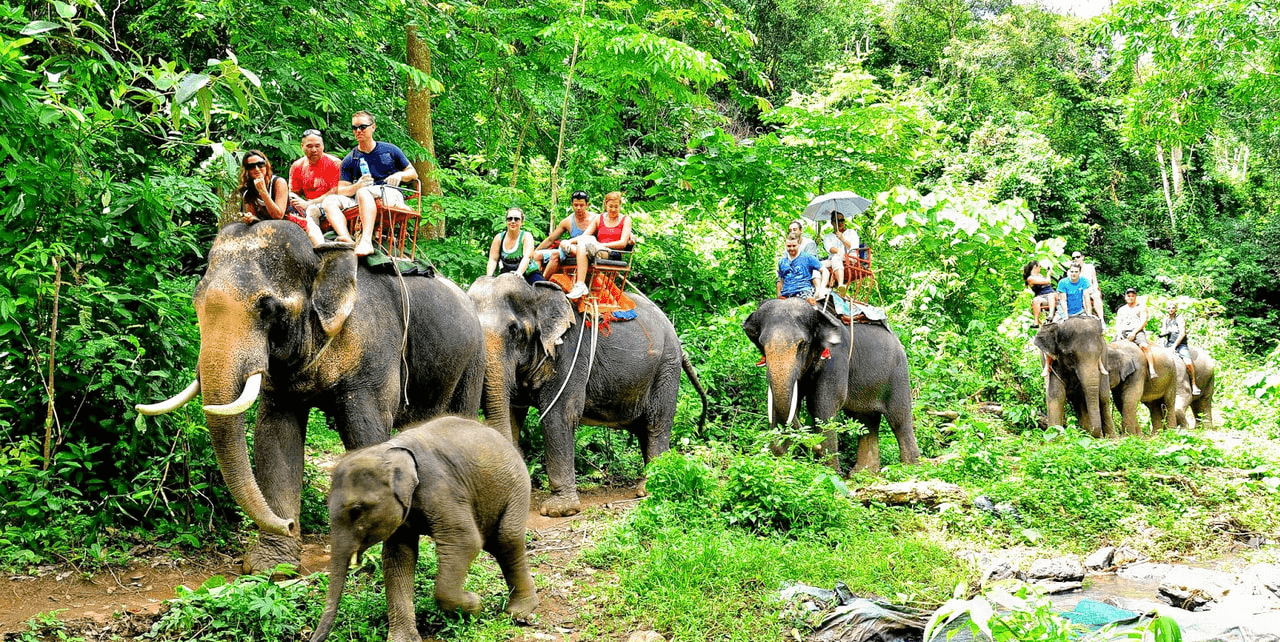 IMAGE: Elephant trekking is a popular activity for families to enjoy in Thailand. Nosey Parker's is a well-known camp for Krabi Elephant trekking excursions. The walk revolves primarily around the "Karst mountain" and its adjacent cliffs. Along the woodland pathways, you will come across some unusual bird species and monkeys.
Elephants are a treasured national emblem in Thailand and meeting these majestic yet peaceful beasts is a must-do on every family visit. Fortunately, for a once-in-a-lifetime adventure, this wish is easily fulfilled. Thailand features a number of ethically maintained elephant sanctuaries and camps where families may interact with elephants in a low-key, responsible way.
Phuket
Phuket, Thailand's largest and busiest island in the southern Andaman Sea, is a strong favourite for family vacations. This is a beautiful island with a plethora of first-rate facilities and activities for children of all ages.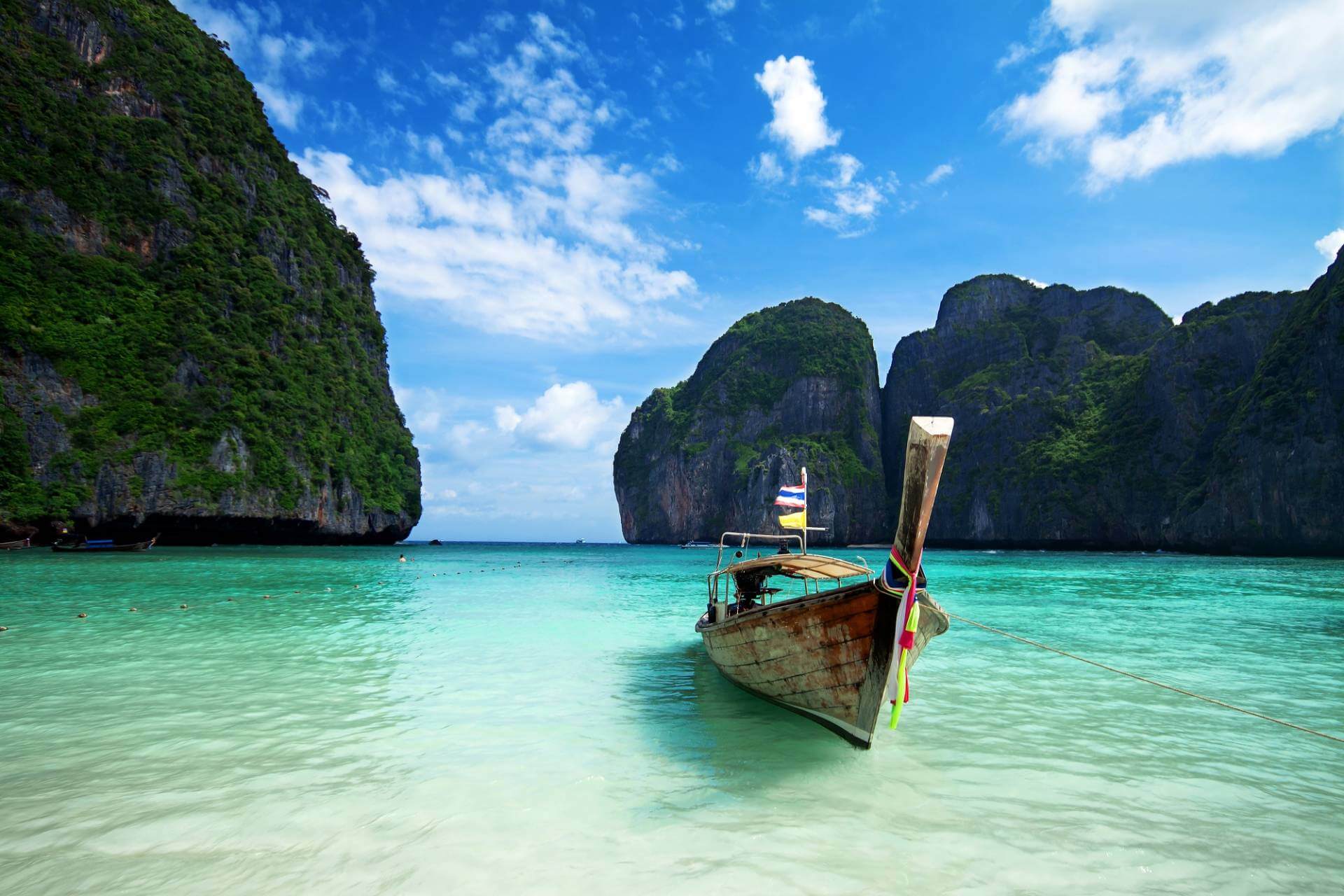 IMAGE: Thailand's largest island is Phuket, and it is probably also the most popular among international tourists. Sandy beaches, crystal-clear blue waters, diving, superb snorkelling and spicy Thai cuisine, all contribute to the allure. Travellers from all over the world visit this island for adventure and relaxation.
Many of the beaches around Phuket (some peaceful and others livelier) are flanked by wonderful family-friendly resorts, where young children can play in shallow seas and on soft sand, while the older ones can try out all of the water sports. The entire family can also go on boat tours to the surrounding islands.
Thailand has many top-class family-friendly resorts – particularly beachfront resorts – appropriate for families with children of all ages, as well as superb amenities such as pools, family-focused activities, kid's clubs and services extending to childcare, all at a reasonable price.
This island is an excellent family holiday location, with plenty of variety in terms of outdoor adventure, culture, beaches, and resorts that appeal to all budgets. Overall, Thailand is a good-value destination.