The Kids Club at The St. Regis Saadiyat Island Resort, Abu Dhabi, is called Sandcastle Kids Club. This Kids Club opens daily from 9am to 6pm, catering to children up to the age of twelve with indoor and outdoor play areas. It is important to note that children under the age of four are welcome in the Kids Club, but must be accompanied by a parent or guardian at all times. Children aged four to twelve must be signed in and out at the Sandcastle Kids Club reception by a parent or guardian.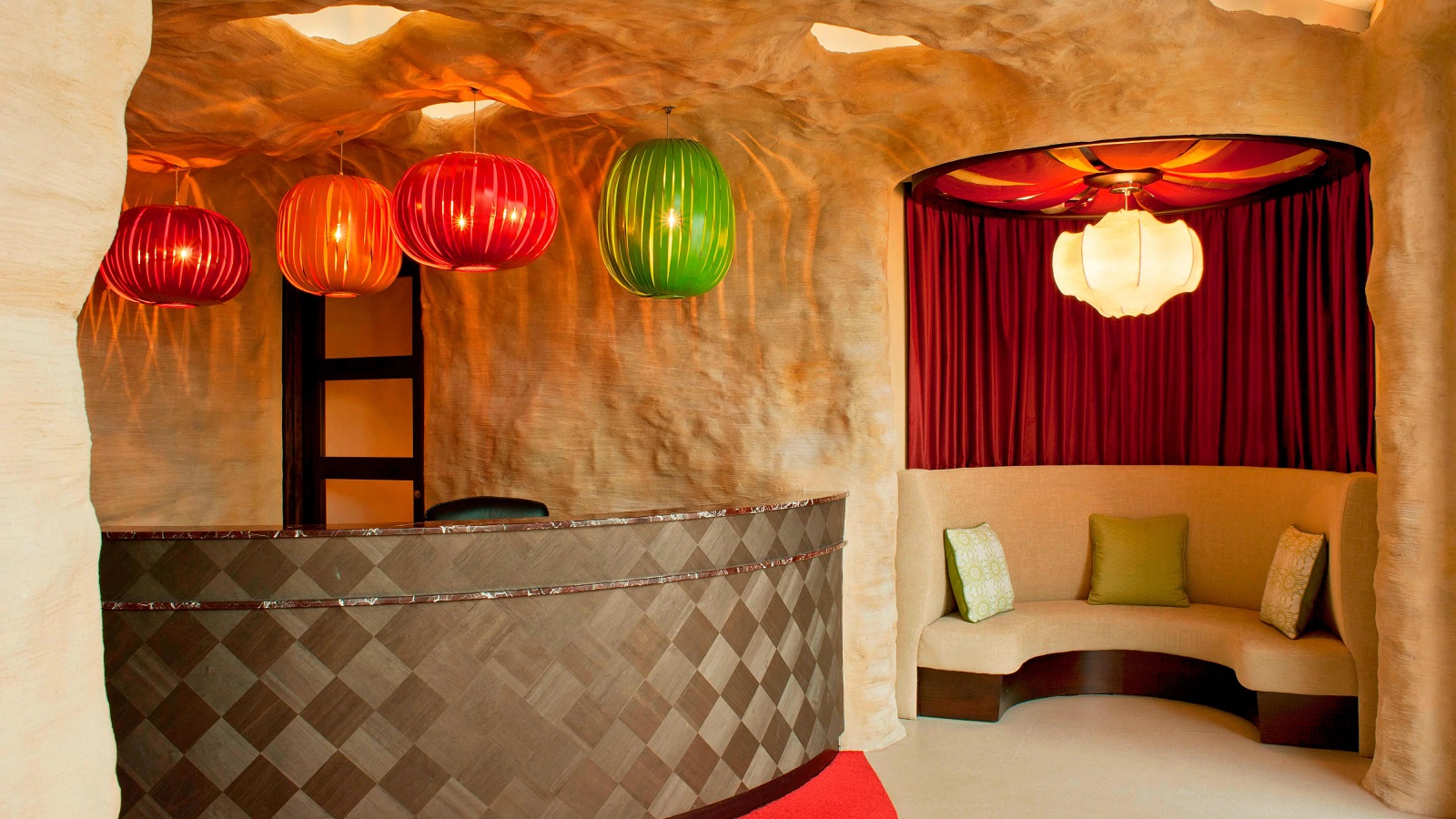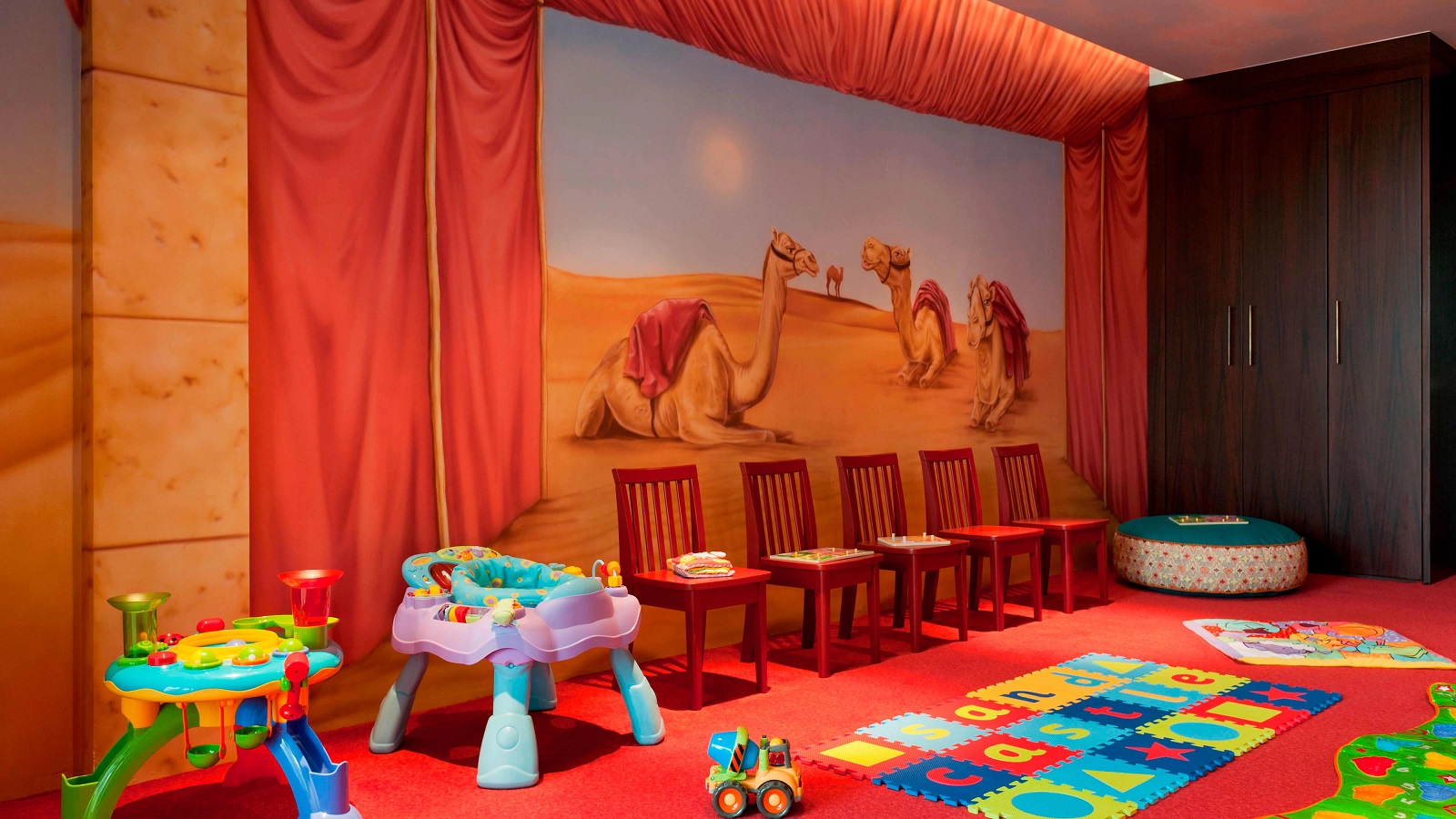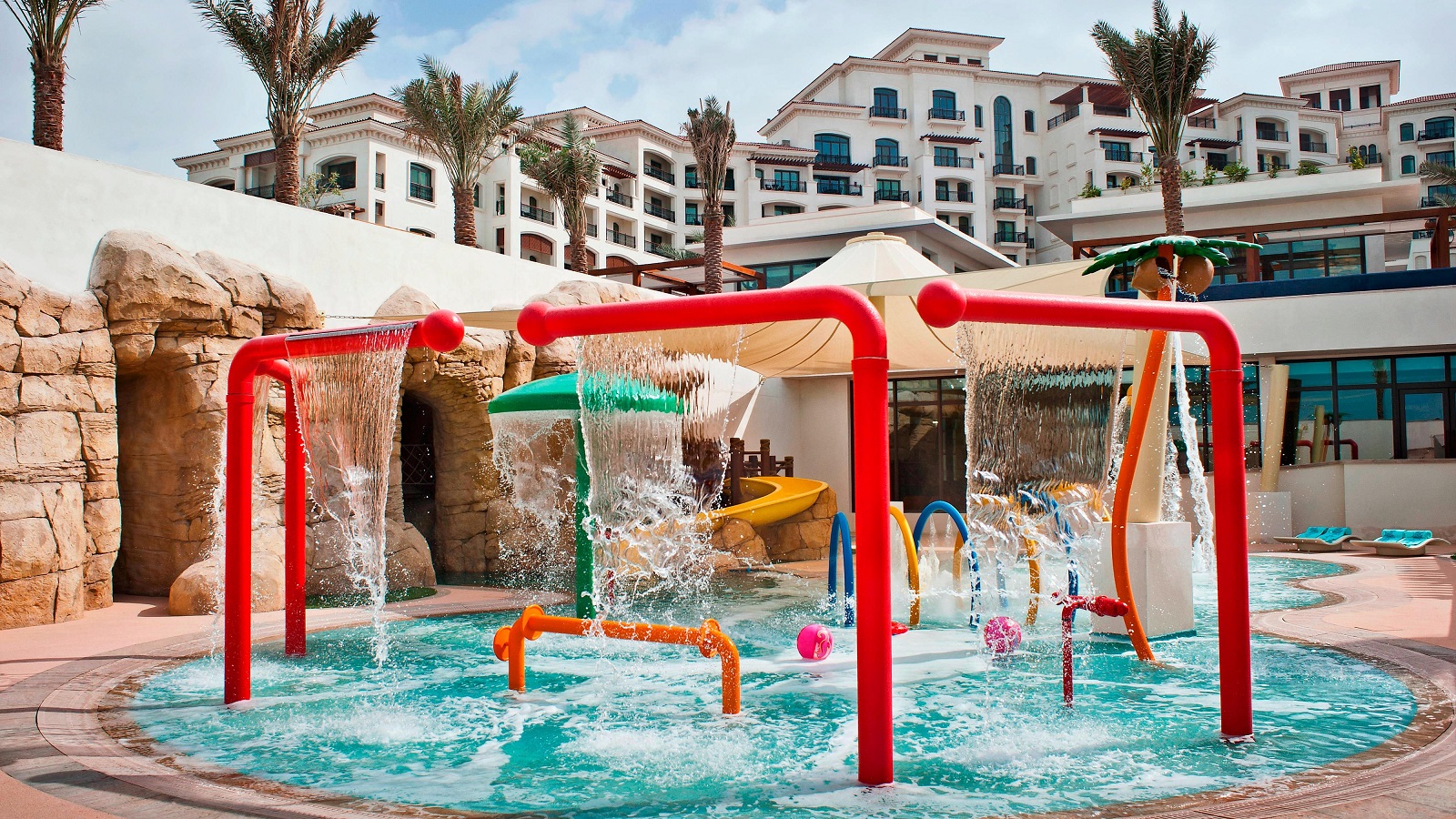 Sandcastle Kids Club provide toys and games for all children with toys specific to those under the age of four, such as puzzles and building blocks to a range of toys for those over four years old, including table tennis, Xbox, air hockey and basketball. Children staying at the resort are welcome to join in the activities at the Kids Club at any time, along with children that belong to Athletic Club Platinum Members.
The Sandcastle Kids Club has been designed with younger guests in mind with an indoor play area overflowing with blocks, puzzles, play mats, table tennis and more, accommodating children of all ages. There is also a entertainment area, where older children can use the Xbox, Playstation, Sega and Wii consoles and games. There is a basketball half court and mystical cave, which leads to the pool area, which is only for children.
Supervised Play in a Safe Environment
The team of experienced supervisors ensure that children are safe and supervised at all times, whether they are playing indoors or using the outdoor Kids Club terrace area and pool. They organise a range of scheduled activities, which changes regularly, ensuring that children are engaged, entertained and have fun, while meeting other children their own age that are also staying in this luxurious resort.
Sandcastle Kids Club at The St. Regis Saadiyat Island Resort, Abu Dhabi is a dedicated children's club, that keeps younger guests busy, while parents can enjoy the other activities and spa treatments on offer. They open seven days a week and offer a themed case with a host of scheduled activities and free play. There are a choice of indoor and outdoor activities for younger guests including a kids pool and climbing wall.
Range of Fun and Engaging Scheduled Activities
The experienced Sandcastle Kids Club team members put a fun and exciting schedule of activities together, which changes regularly to educate, engage and be fun for the children. The scheduled activities including outdoor games, relay games, water treasure hunters, scrabble, bracelet making, painting, bookmark making, sandcastle building, tug of war and obstacle races, to name a few. You can see an example timetable below: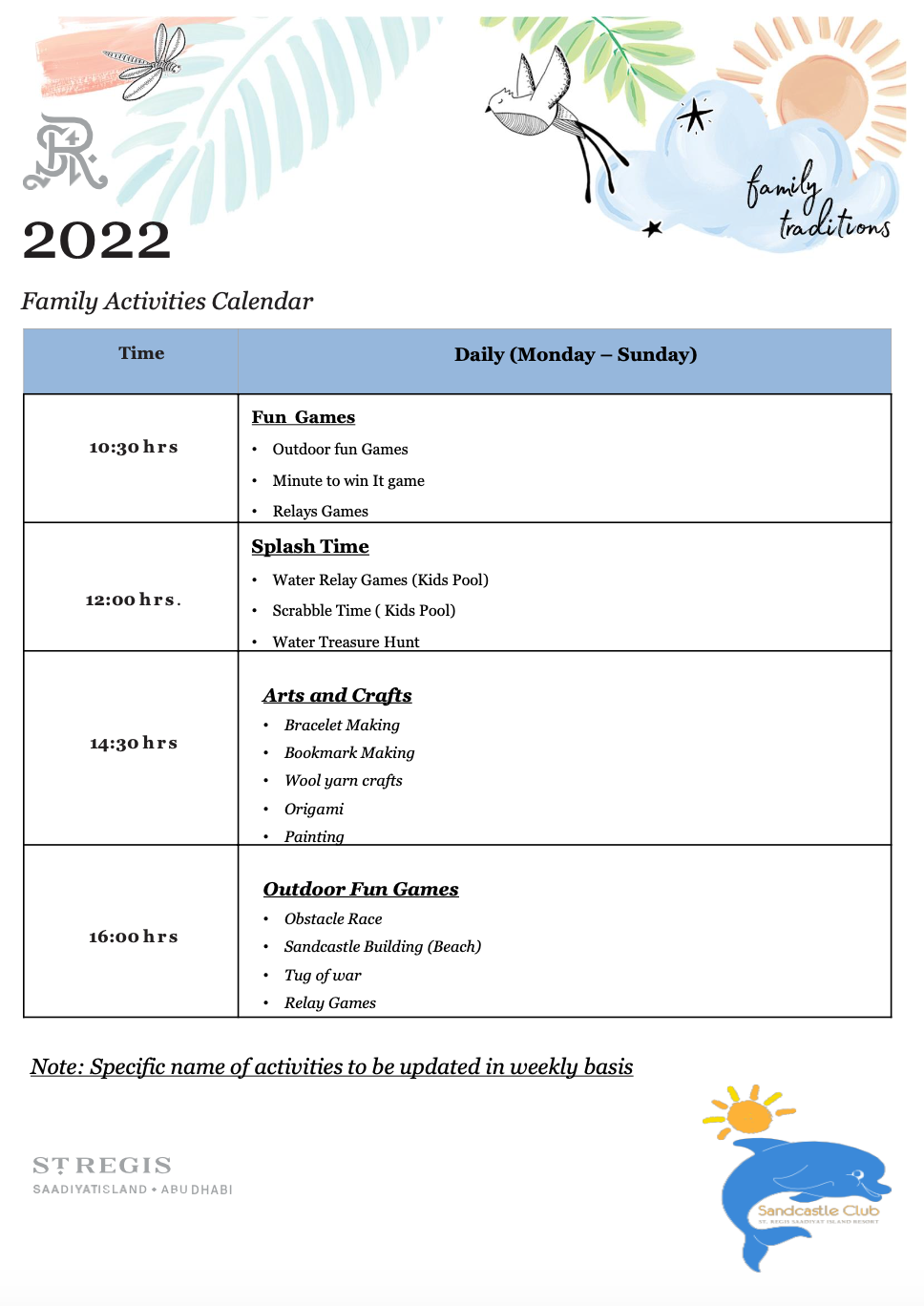 The Sandcastle Kids Club at The St. Regis Saadiyat Island Resort, Abu Dhabi has indoor areas, separated based on age group. The younger area has play mats, building blocks, puzzles and cars, while the older area has shelves which are overflowing with games and toys. There is also the outdoor pool and splash pad area, complete with water fountains, a fun way for children to spend a hot day in Abu Dhabi.