Top 5 Best Value Family Friendly Hotels in France
There is so much to see and explore in France! Your family needs a quiet and comfortable place to sleep and relax. While there are many hotels in France, we evaluated them and these are the top 5 for value and families. They are in great locations and have plenty of extras to make your holiday special.
Park Hyatt Paris – Vendome
The Park Hyatt Paris – Vendome is remarkable with upscale rooms and large spaces for families. The entire hotel has amazing architecture to represent the design of Paris, and you won't be disappointed. It is located close to the shops, places to eat, and places to enjoy live entertainment. There are several museums and parks close by your family can enjoy.
Babysitting is offered at this hotel, giving parents a chance to explore on their own or enjoy a romantic meal while in Paris. If you have older children with you, consider a visit to the Escape Hunt. This is the most popular escape room in Paris.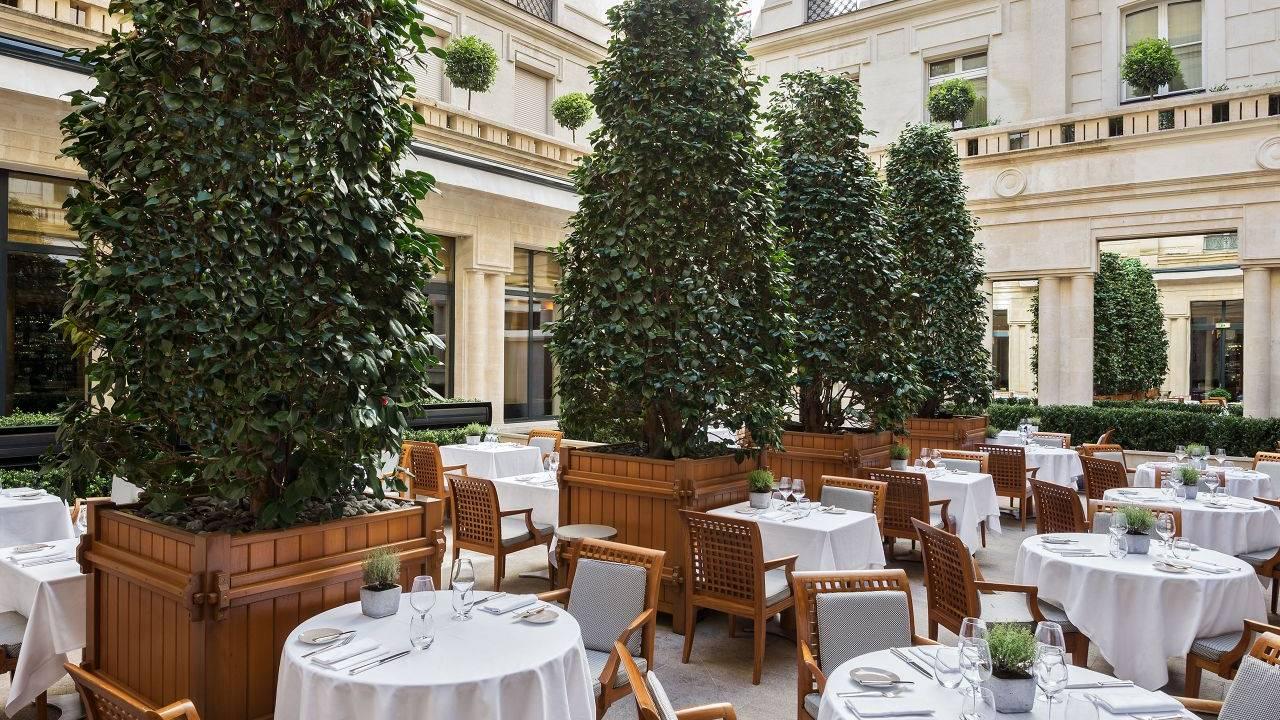 Image: The Park Hyatt Paris – Vendome has plenty to offer, including a lovely dining area to enjoy delicious meals.
Hotel Martinez
This hotel was established in 1929 and continues to be very popular today. The hotel has been renovated to ensure it isn't outdated and offers plenty of extras for your family to enjoy. It is a huge hotel with the beach right outside the front door. The private beach area is appreciated as guests don't have to worry about it getting too crowded.
The lovely gardens at Hotel Martinez are a place for a relaxing stroll. There is plenty of great scenery for sightseeing around this area. You can walk the trails or rent bicycles. The restaurants offer both indoor and outdoor dining experiences. The rooms feature children's TV programs they will enjoy when you are relaxing.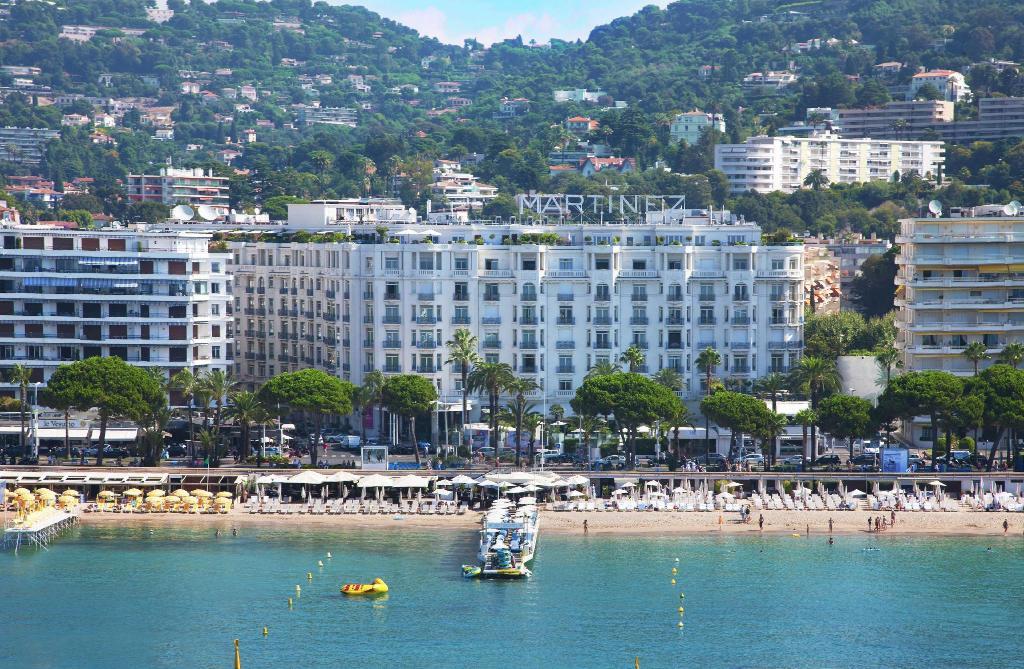 Image: Hotel Martinez offers a delightful place to stay right along the beach.
Shangri-La Paris
It is hard to find a better view than what you get from the Shangri-La Paris. Your view will include the Eiffel Tower and River Seine. Both are places most people visit while they are on holiday in this area. There are several restaurants but some of them are seasonal while others remain open all year long.
Childcare services are offered at this hotel. There are many activities your family can enjoy around the river, including a boat ride. You will find plenty of places to shop and experience live entertainment close to your hotel. This is a great area to find authentic dishes Paris is famous for.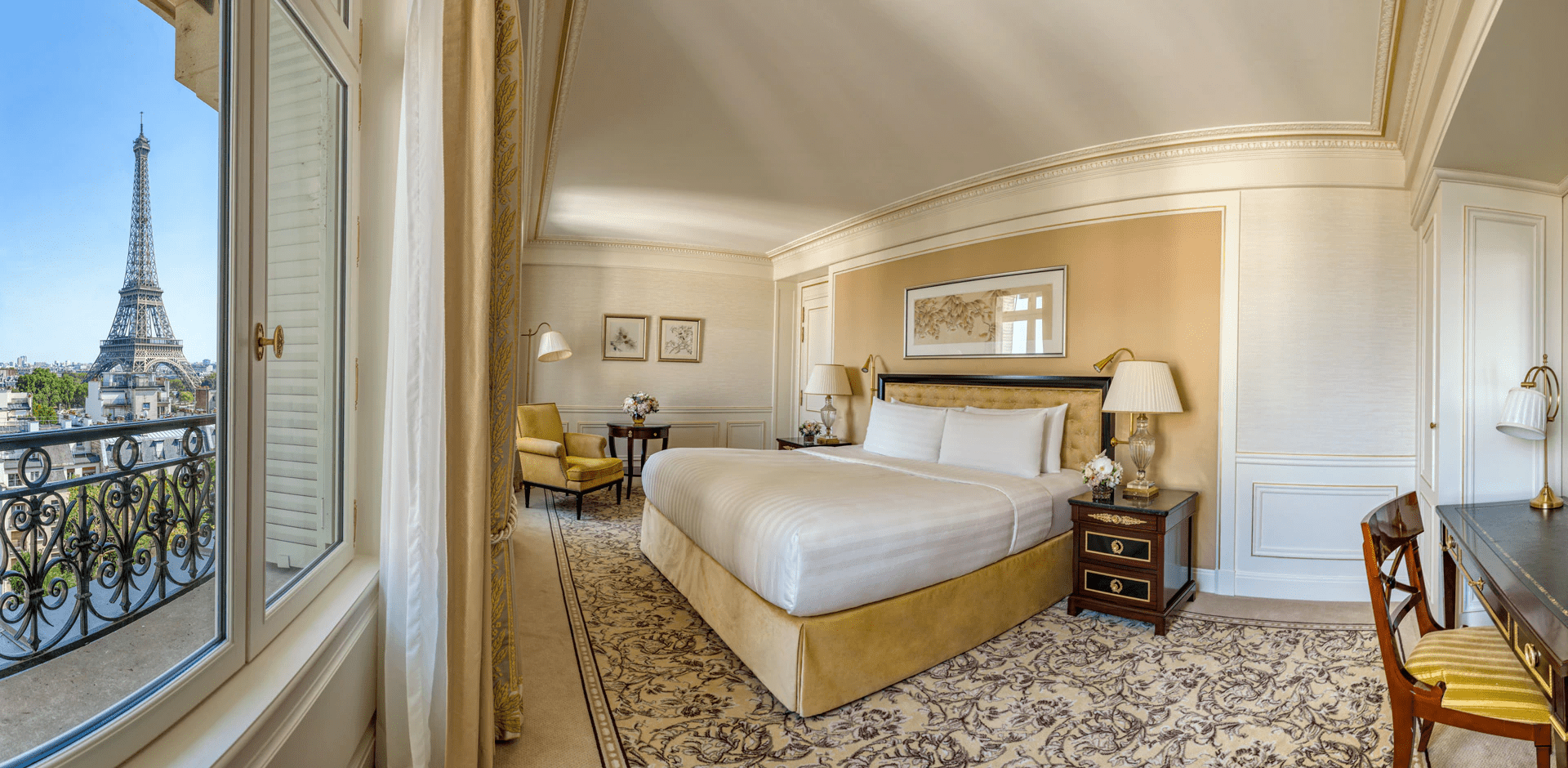 Image: Your stay at Shangri-La Paris comes with a view you may have only seen on postcards!
Hotel Grand Powers
The Hotel Grand Powers has been a favourite of travellers to Paris since the 1920s. The rooms are decorated with an authentic feel to them that takes you back in time. The hotel has been upgraded several times to ensure nothing is outdated. The restaurant offers a variety of dishes and a menu kids will love too.
The area around this hotel is filled with places for adventure. This includes parks, live entertainment, a couple of large shopping districts, and plenty of places to get something to eat. The Eiffel Tower is within walking distance. There are bus tours if you wish to go exploring all day long and reduce the amount of time you are on your feet.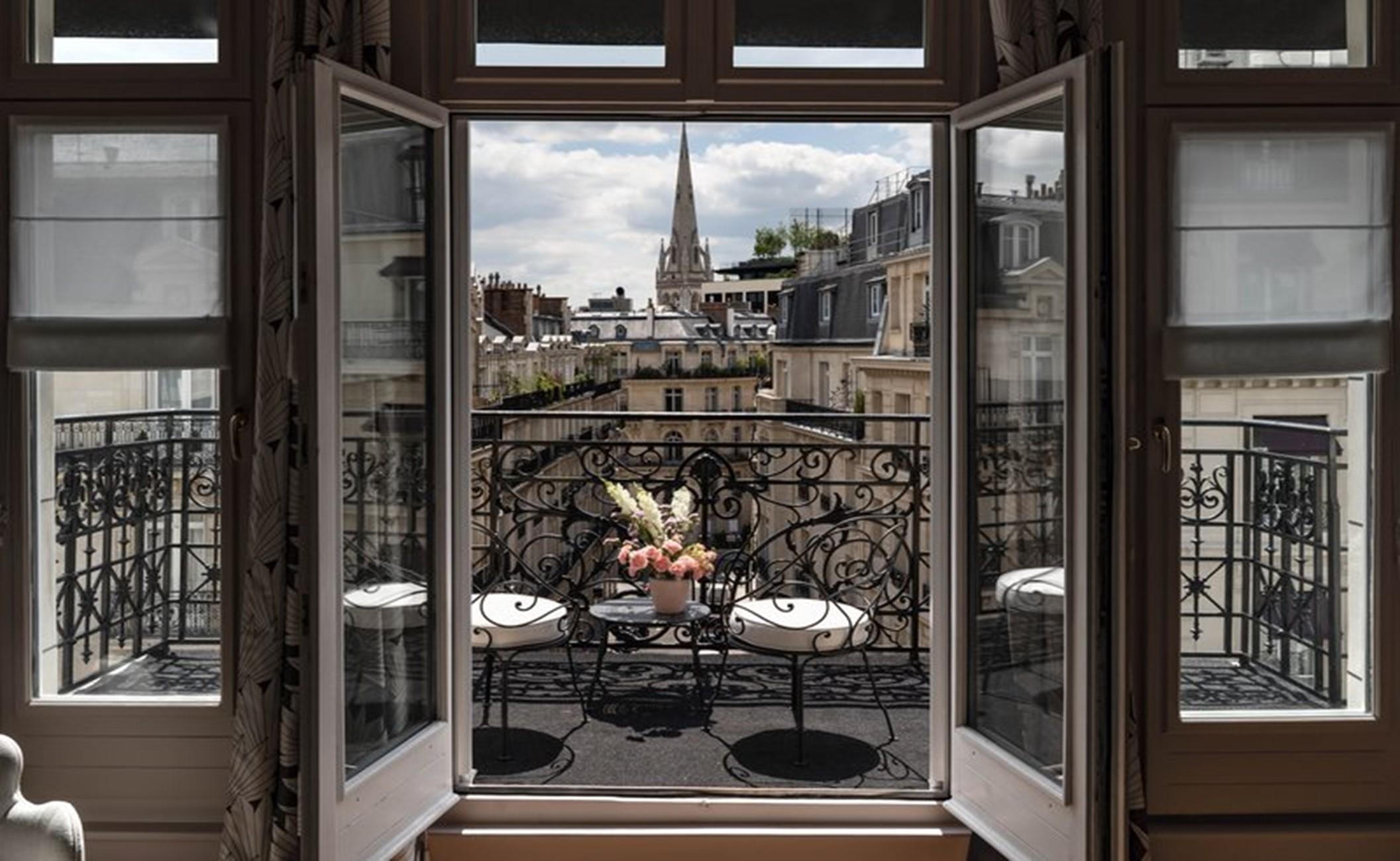 The Hotel Grand Powers is in a great location and this hotel is spectacular to stay at!
Fauchon L'Hotel Paris
This is one of the most welcoming hotels in all of Paris! From the moment you enter the place, you will be well taken care of. The Fauchon L'Hotel Paris goes the extra mile to ensure comfort and style. The rooms are very large, ensuring your family won't feel crowded when you stay here. This hotel is pet friendly too.
This is a fun place to stay if you like to explore, there is so much to see and do around this area. Some amazing shopping experiences are in this area. You will find an abundance of live entertainment your family can enjoy at the parks. The culture is well-represented in this part of Paris. You will notice the architectural design as you spend time around this area.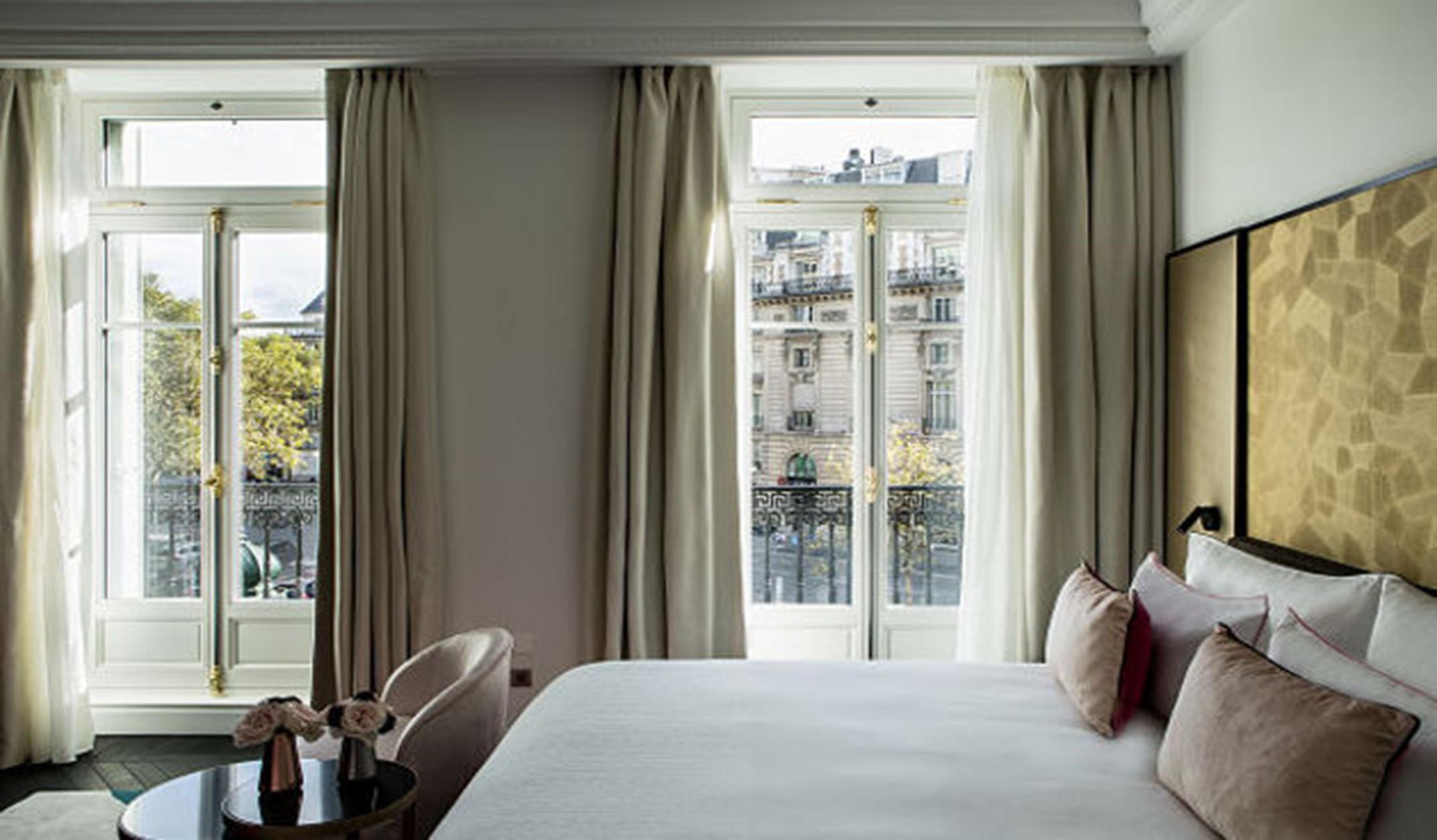 Image: Enjoy a wonderful experience when you stay at the Fauchon L'Hotel Paris.