Top 5 Best Value Family Friendly Hotels in Kenya
You will enjoy spending quality time with your family in Kenya. There is plenty to view and explore! Setting up your trip is part of the fun, but don't overlook a great hotel. It should be comfortable, clean, in a great location, and offered for a good price. We have evaluated such hotels and found these to be the top 5 selections.
Sankara Nairobi, Autograph Collection
The unique décor of the Sankara Nairobi, Autograph Collection reflects the culture and heritage of Kenya. The rooms are very nice and offer a good view of the city around it. Families enjoy staying here due to the quiet atmosphere and wonderful restaurant. There are two swimming pools, one is indoors and one is outdoors.
Multiple museums and parks are within walking distance of this hotel. They offer an amazing look into the beauty and culture of the area. Places to eat, shop, and view live entertainment are just down the street. It is easy to walk back and forth throughout the day and evening to enjoy it all!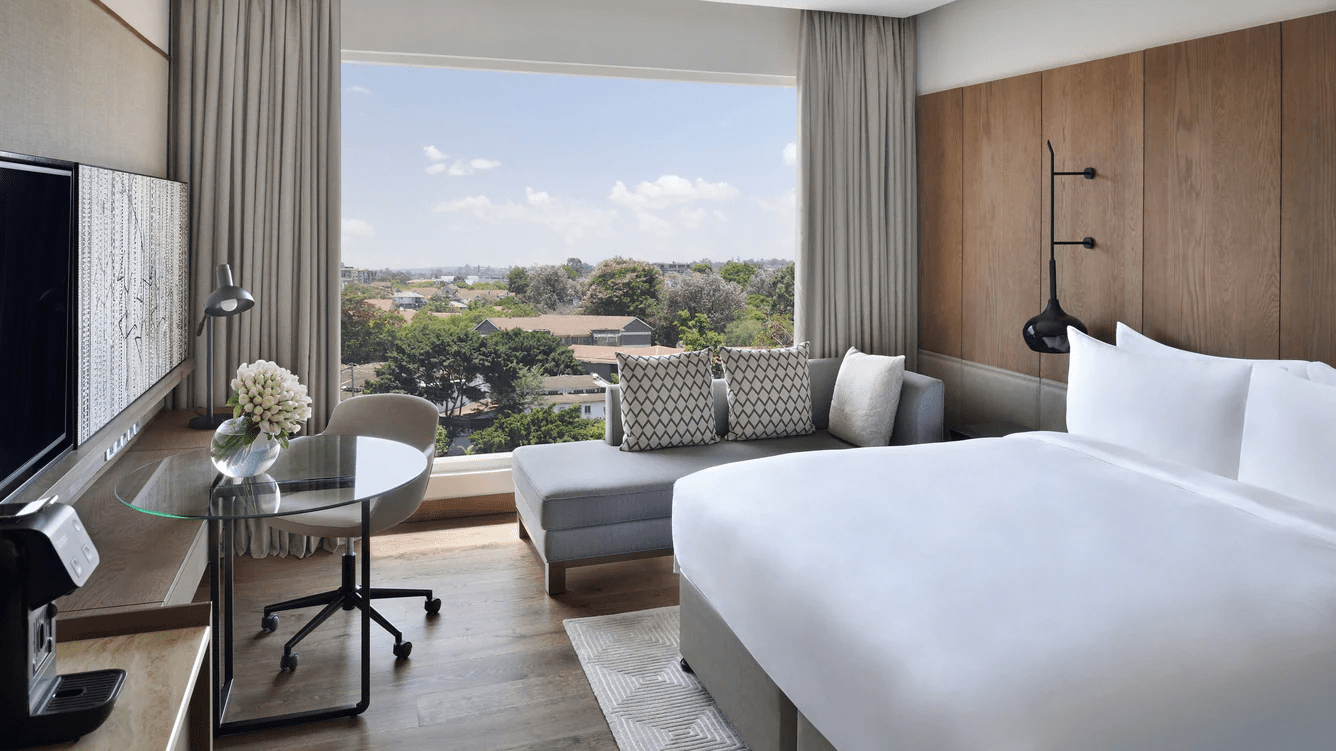 Image: The lovely design of the Sankara Nairobi, Autograph Collection makes it attractive and the location is one of the best.
Villa Rosa Kempinski Nairobi
The large sized rooms at the Villa Rosa Kempinski Nairobi are perfect for families. They are more like small apartments than hotel rooms, giving everyone additional space to relax. The beautiful garden in front of the hotel is attractive and it is illuminated at night, changing the look but still offering beauty.
There are several popular restaurants close to this hotel, offering a variety of dishes your family will love. Many places to explore are within walking distance. They include Nairobi Arboretum, Jamia Mosque, and Aloha Expeditions. Your family will enjoy the scenery, parks, and several great museums that share the history of Kenya.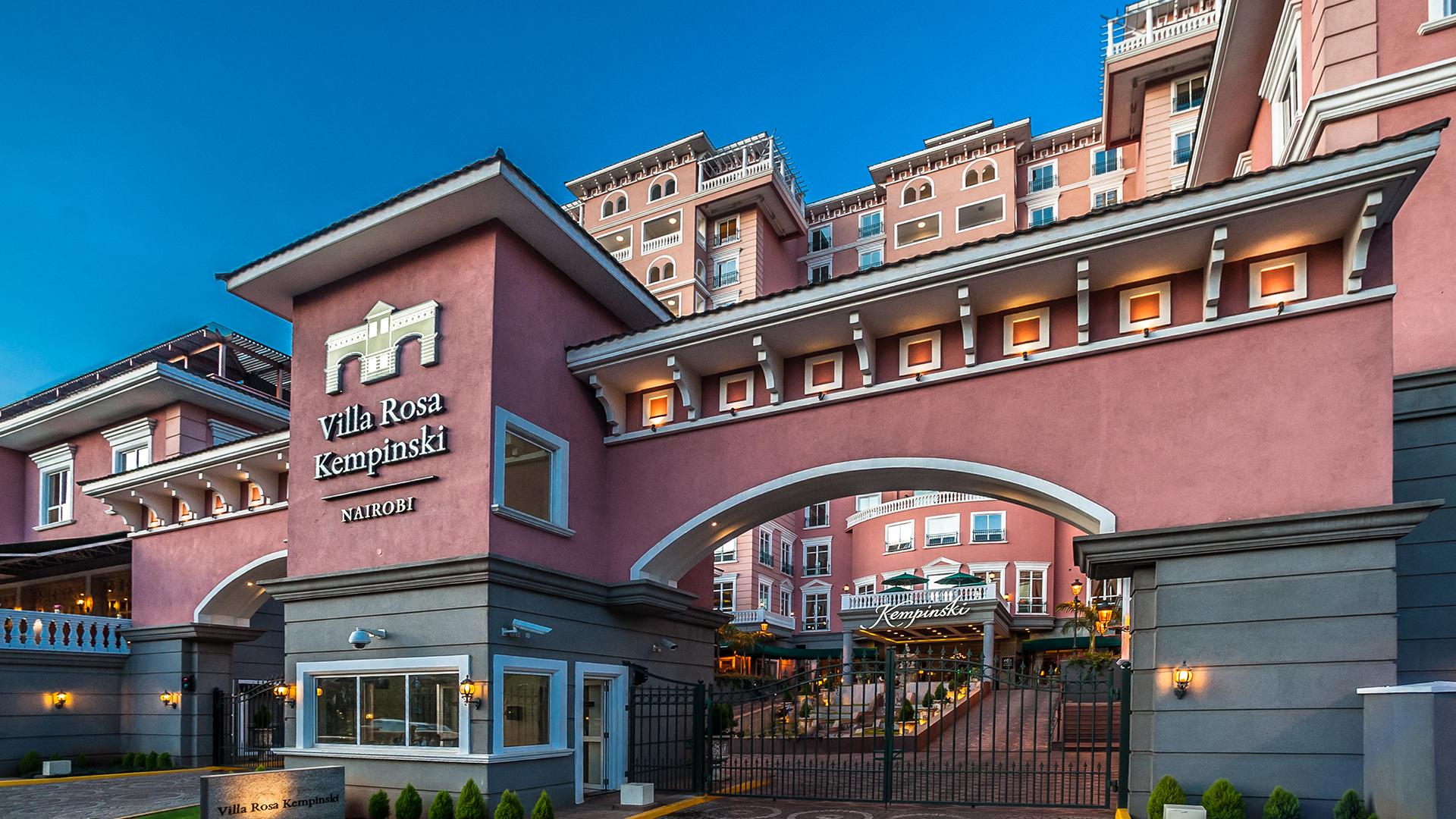 Image: Beauty, comfort, and access to all you wish to explore are part of your stay at Villa Rosa Kempinski Nairobi.
The Majlis Resort
When you stay at this hotel you have access to a private beach on the Indian Ocean. All of the rooms here are actually suites, giving your family ample room to relax. There are separate living room and sleeping areas. The suites offer s kitchenette and dining area. They also give you a private view of the beach.
The restaurant at The Majlis Resort has earned top reviews. You can dine indoors, outdoors, or even in your room. Childcare is available at this hotel if you would like to spend some adult time for a meal or excursions. Diving, snorkelling, and boating are all great activities with the beach so close. The hotel offers daily activities kids and families can be part of.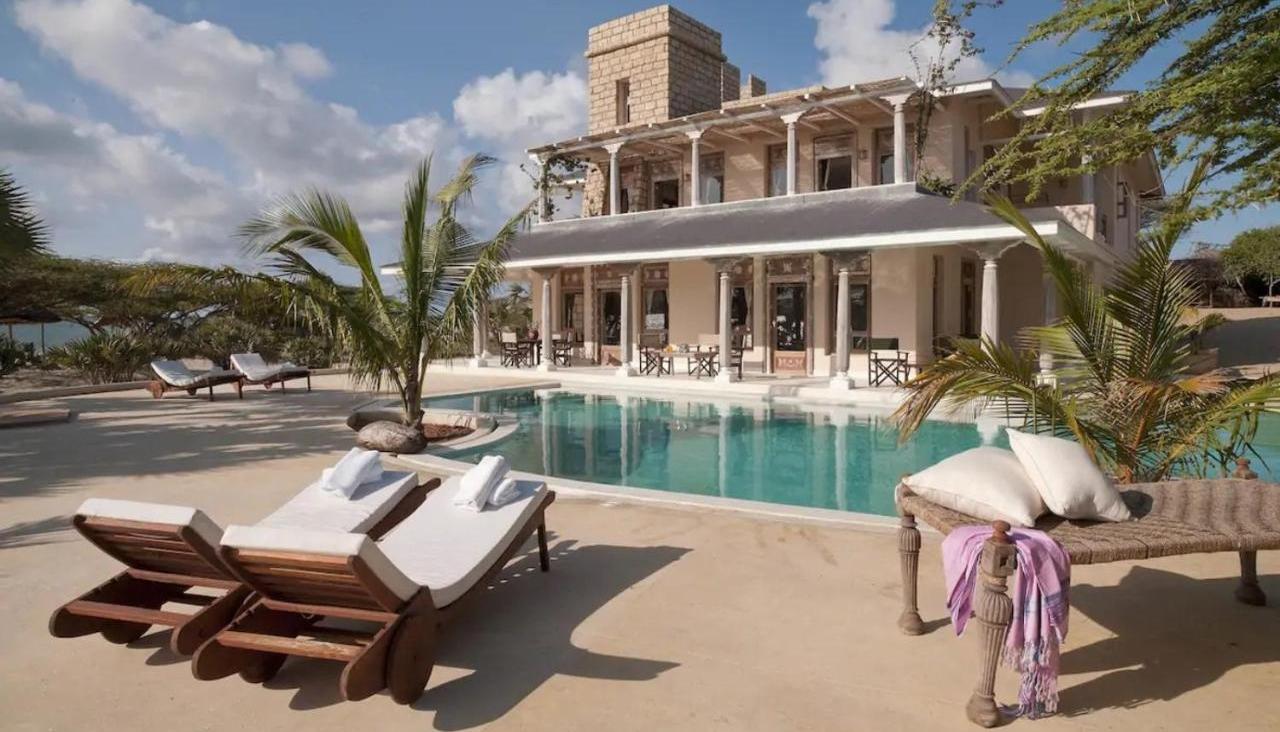 Image: Stay right along the beach in a lovely suite at The Majlis Resort.
Elewana AfroChic Diani Beach
Staying at this amazing beachfront hotel is something your family will never forget! It offers spectacular rooms, a gorgeous view of the beach, and some of the best food you will find in all of Kenya. There is indoor and outdoor dining offered. The Elewana AfroChic Diani Beach has a game room older children will enjoy. This includes video games, table tennis, and billiards.
Sailing, snorkelling, and diving are great adventures you can schedule through the hotel. If you have younger children, consider the childcare offered. This allows adults and older children to go enjoy those activities. The hotel also features nightly entertainment for adults in the lounge.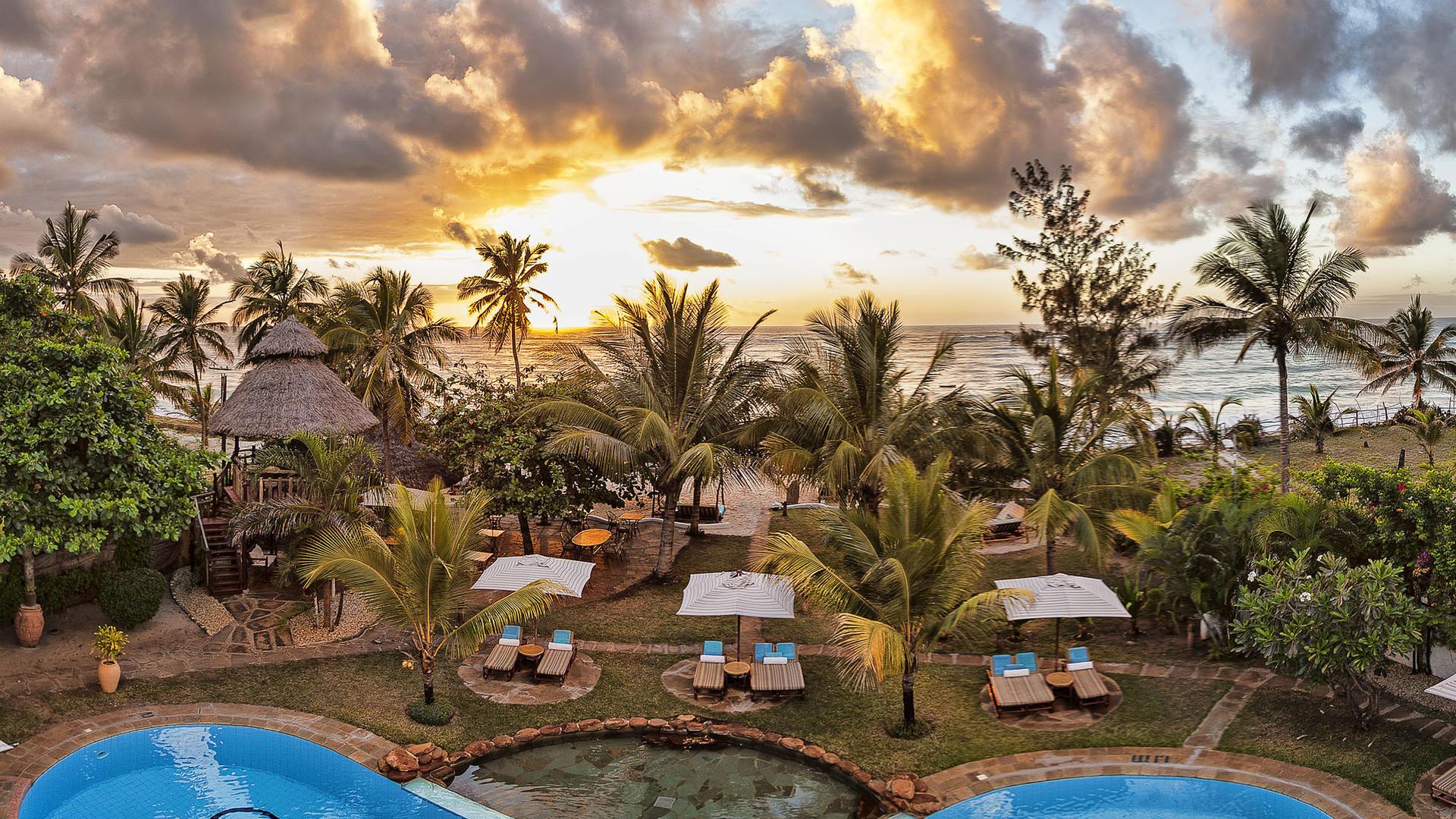 Image: You will fall in love with the location and the view at the Elewana AfroChic Diani Beach.
Movenpick Hotel & Residences Nairobi
This is a large hotel, with almost 300 rooms available. The rooms offer a great view of the city. There is a game room with table tennis, billiards, and video games offered. There is bowling available offsite. The rooms offer TV channels with children's programming. Childcare is offered if you wish to have some time that is adults only or take older children on an excursion.
The food offered at this hotel is amazing, and you can dine indoors or outside. The swimming pool is large and offers a fun place for a family to hang out. There are many shops, restaurants, and forms of live entertainment within walking distance. The Westgate Shopping Mall is the most popular.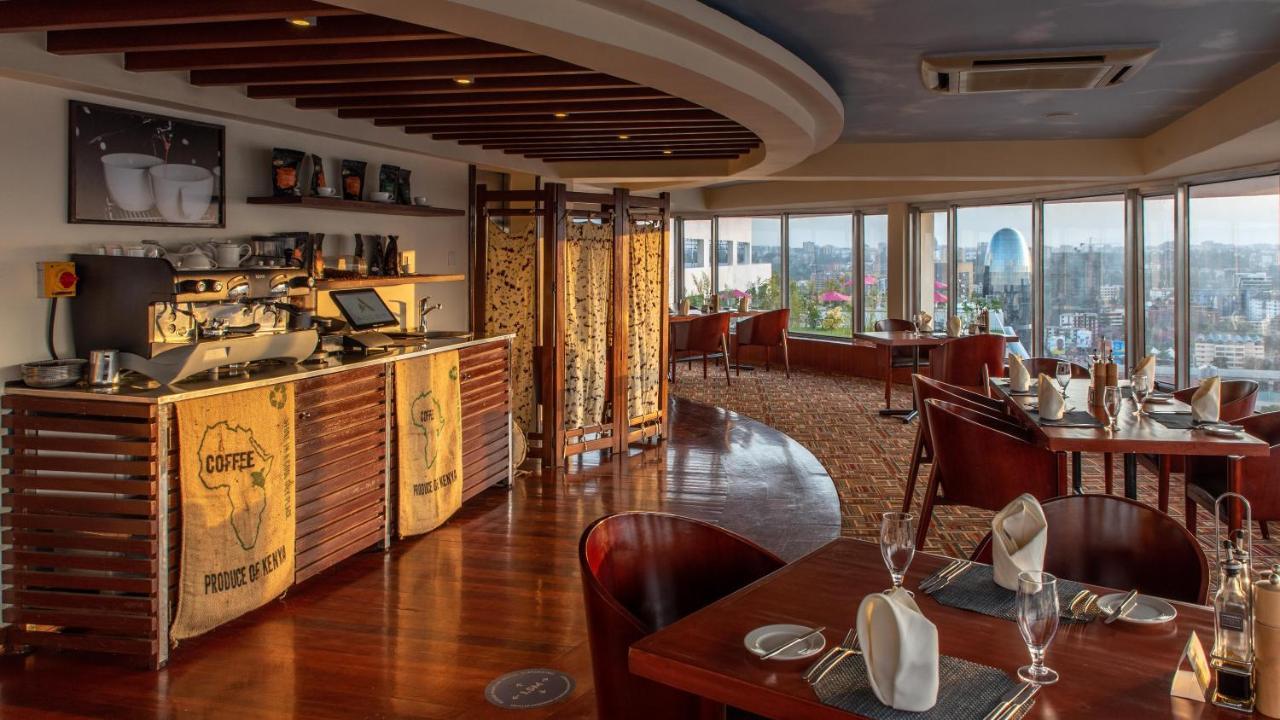 Image: Enjoy great food, a relaxing atmosphere, and a delightful view at the Movenpick Hotel & Residences Nairobi.