Top 5 Best Value Family Friendly Hotels in Mexico
Schedule a family trip to Mexico, you will all be delighted to get away from the day to day routine. There are many hotels, but how do you find the right one? You don't want to have any regrets! We researched many hotels in Mexico, and these 5 are great options for your family holiday fun!
Sofitel Mexico City Reforma
A cross between Mexican and French décor gives the Sofitel Mexico City Reforma a romantic and unique atmosphere. It offers great views of the city, and you can easily walk to the Angel of Independence. The hotel offers babysitting services and they have daily activities for children and families to take part in. The kid's club is a huge hit with plenty to keep them entertained.
There are many shopping areas, forms of live entertainment, and places to eat within walking distance of the hotel. There are whole day and part day bus tours to take you to areas further away if you desire. Many families have a blast relaxing around one of the two swimming pools or splashing in the water to cool off on a hot day.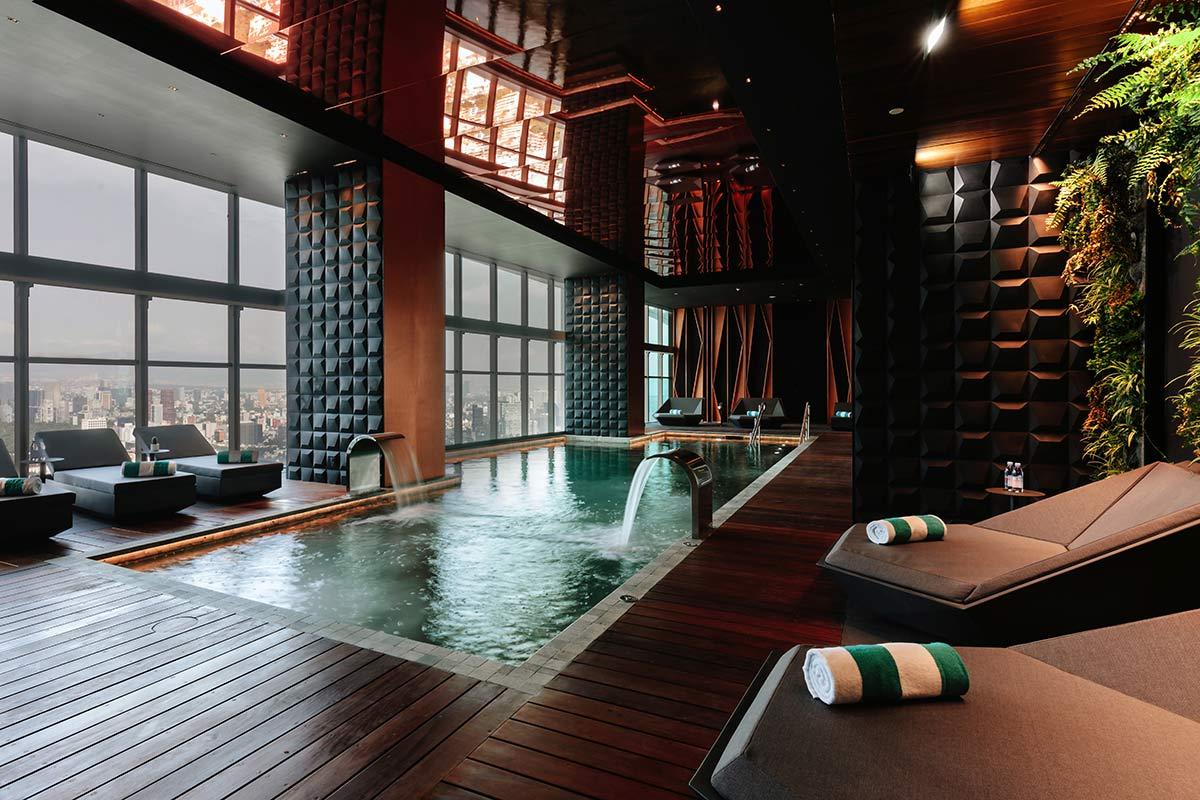 Image: The Sofitel Mexico City Reforma is an amazing place to stay, and very close to the city.
Marquis Reforma Hotel & Spa
The unique structure and height of the Marquis Reforma Hotel & Spa set it apart from other hotels in the area. It features three excellent restaurants, each offering an amazing array of dishes! Childcare is offered at the hotel, giving adults the opportunity to visit the spa for a relaxing treatment! There are children's TV programs offered in the rooms.
There is plenty to explore in this area, you can do so by walking or renting bikes. Several moments, parks, shopping areas, and places to eat are close by. There are lovely buildings sharing the architecture of this part of Mexico.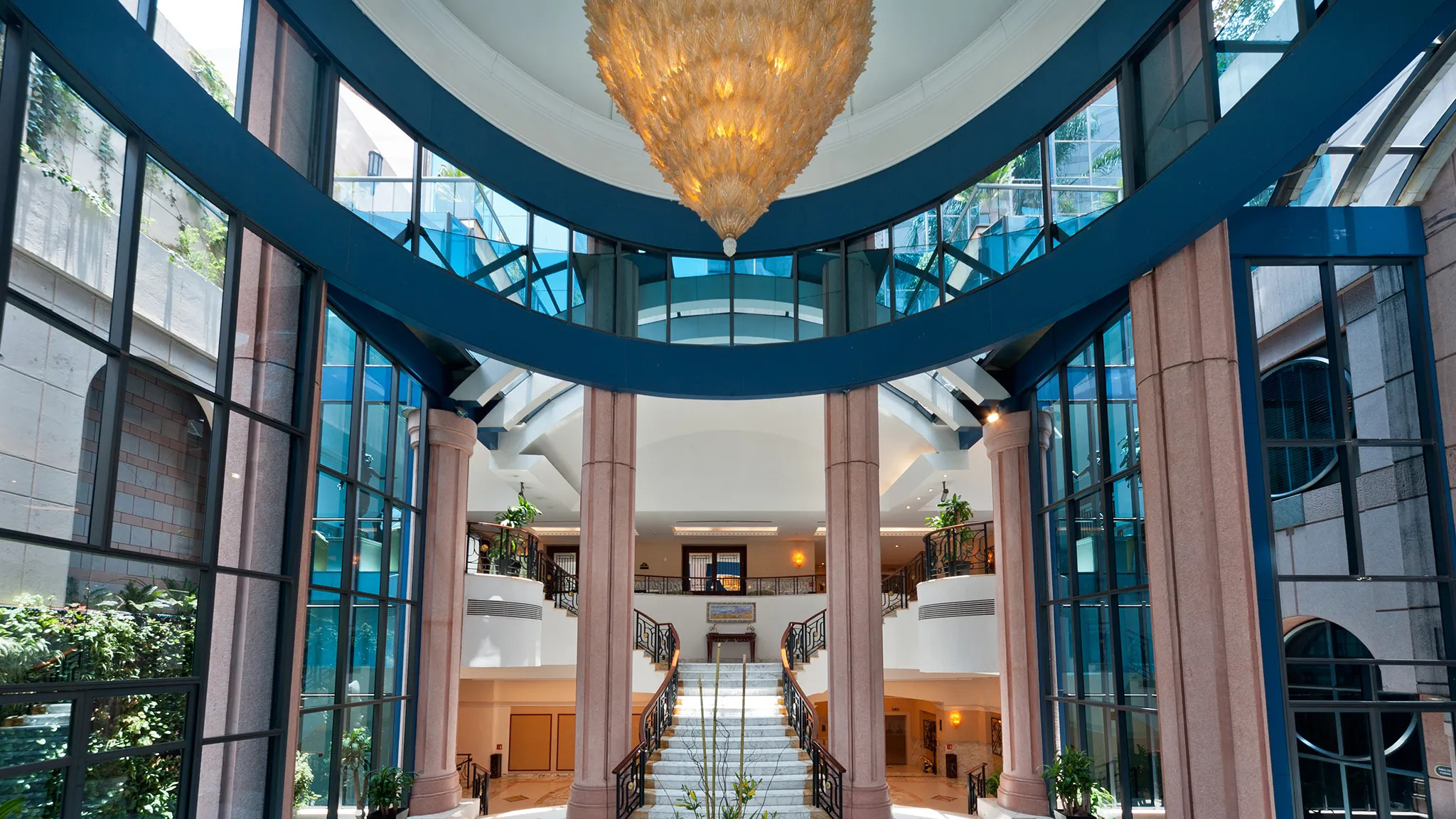 Image: The spectacular appearance of the Marquis Reforma Hotel & Spa is hard to beat!
Banyan Tree Cabo Marques
This amazing hotel sits on stilts overlooking the Pacific Ocean. The private beach is a wonderful place for your family to have fun. There are many water sports offered including boating, diving, and snorkelling. The Asian design is beautiful, and the windows go from the floor to the ceiling. The villas offer a family much more space than your typical hotel room.
The restaurant offers many options, and you can choose to dine inside or outdoors. The Banyan Tree Cabo Marques has several swimming pools, including one on the rooftop offering a wonderful view. There are shuttles to take you into town for shopping and exploring if you desire.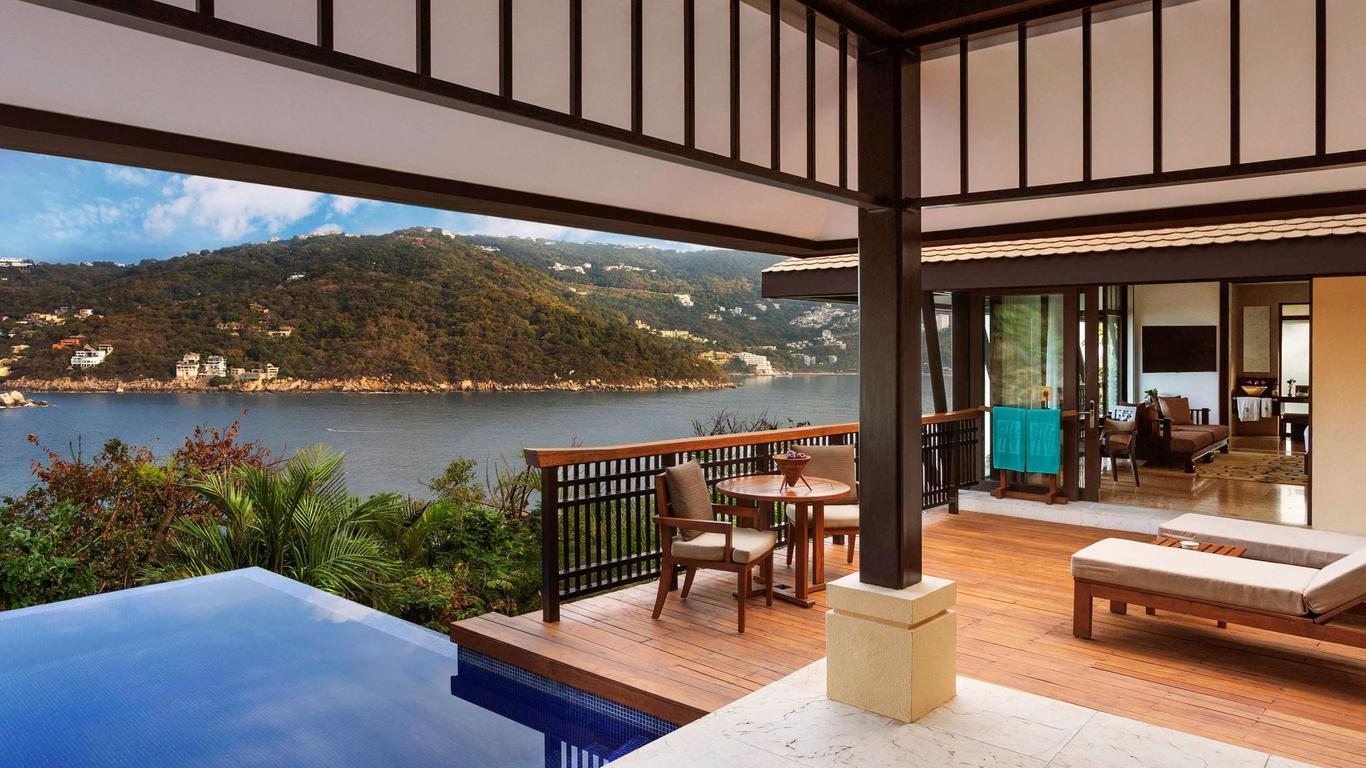 Image: Stay at the one of a kind Banyan Tree Cabo Marques for a tranquil place close to the ocean.
Live Aqua Urban Resort San Miguel De Allende
Staying here gives you a chance to take in the Mexican culture and all it offers. The rooms are decorated with items that are vivid reminders of Mexico. The restaurant offers some of the most authentic food you will experience while in this country. The Live Aqua Urban Resort San Miguel De Allende is a large hotel with over 150 rooms. The lovely landscaping around it is worth the stay!
The hotel welcomes both children and pets. There are daily activities for children and families to be involved with. The kid's club has plenty to offer for children of various ages. There are several swimming pools, one of them features a shallow end which is perfect for younger children to splash around in.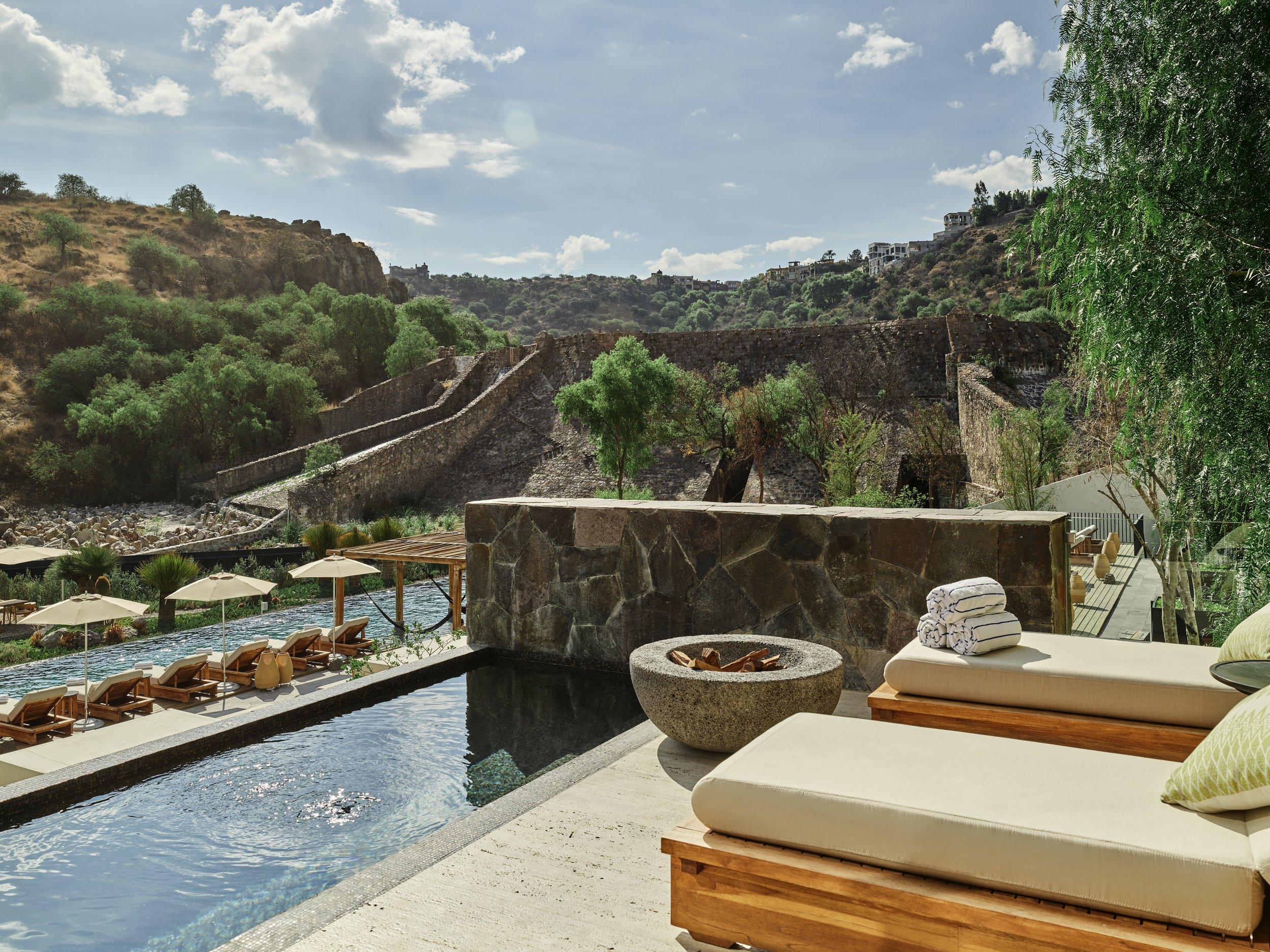 Image: The spectacular view at the Live Aqua Urban Resort San Miguel De Allende is one of the best in Mexico!
Hyatt Regency Mexico City
The Hyatt Regency Mexico City is a large hotel with plenty for your family to enjoy. There are several restaurants here, one of them is well-known for the seafood dishes available. There is also a bakery and sweet shop that is sure to be a popular spot for your family to visit during your stay.
There are several museums just a few minutes walking time from the hotel. There are also parks to enjoy. The hotel offers childcare services if you wish to venture out on your own or go enjoy a romantic meal together. There is an indoor swimming pool at this hotel.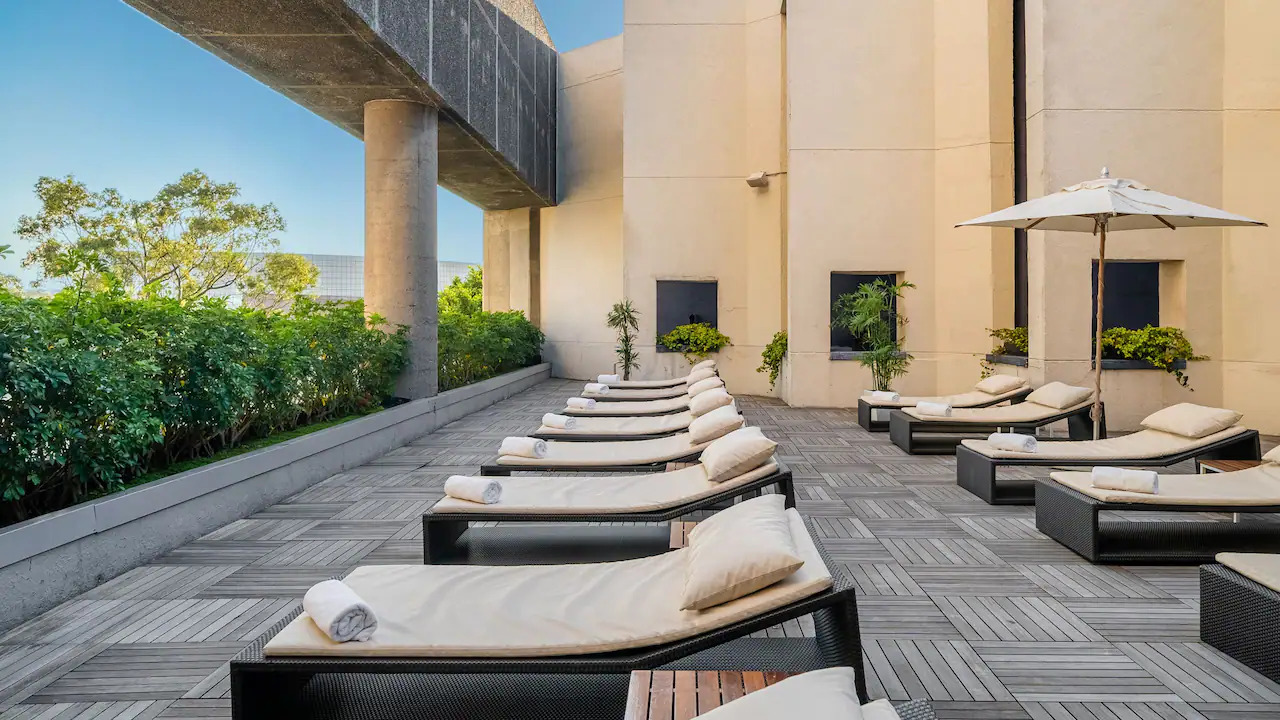 Image: The Hyatt Regency Mexico City is perfect for a family place to stay, close to many places to explore.