Top 5 Leading Family Friendly Hotels in Brazil
These top 5 leading family-friendly hotels in Brazil have plenty to offer. It is important to choose a hotel with wonderful options when your family is away from home. This will help ensure everyone is comfortable, has fun, and you have access to everything you need. Staying at a luxury hotel is a nice perk while you are away from home.
Vila da Santa Hotel Boutique & Spa
The location of this hotel is perfect if you wish to visit the beach or Ossos Park. Both locations have plenty for families to see and do! The hotel features both suites and family rooms, ensuring you have the space you need for your family. There is no reason to cram everyone into your typical hotel room!
The Vila da Santa Hotel Boutique & Spa features two swimming pools your family may wish to spend time at. One of them is heated, so you can enjoy this activity any time of the year you travel. For older children, snorkeling can be an exciting activity located at the beach. Trained instructions can teach them as well as adults how to snorkel. They can take in the aquatic life doing so!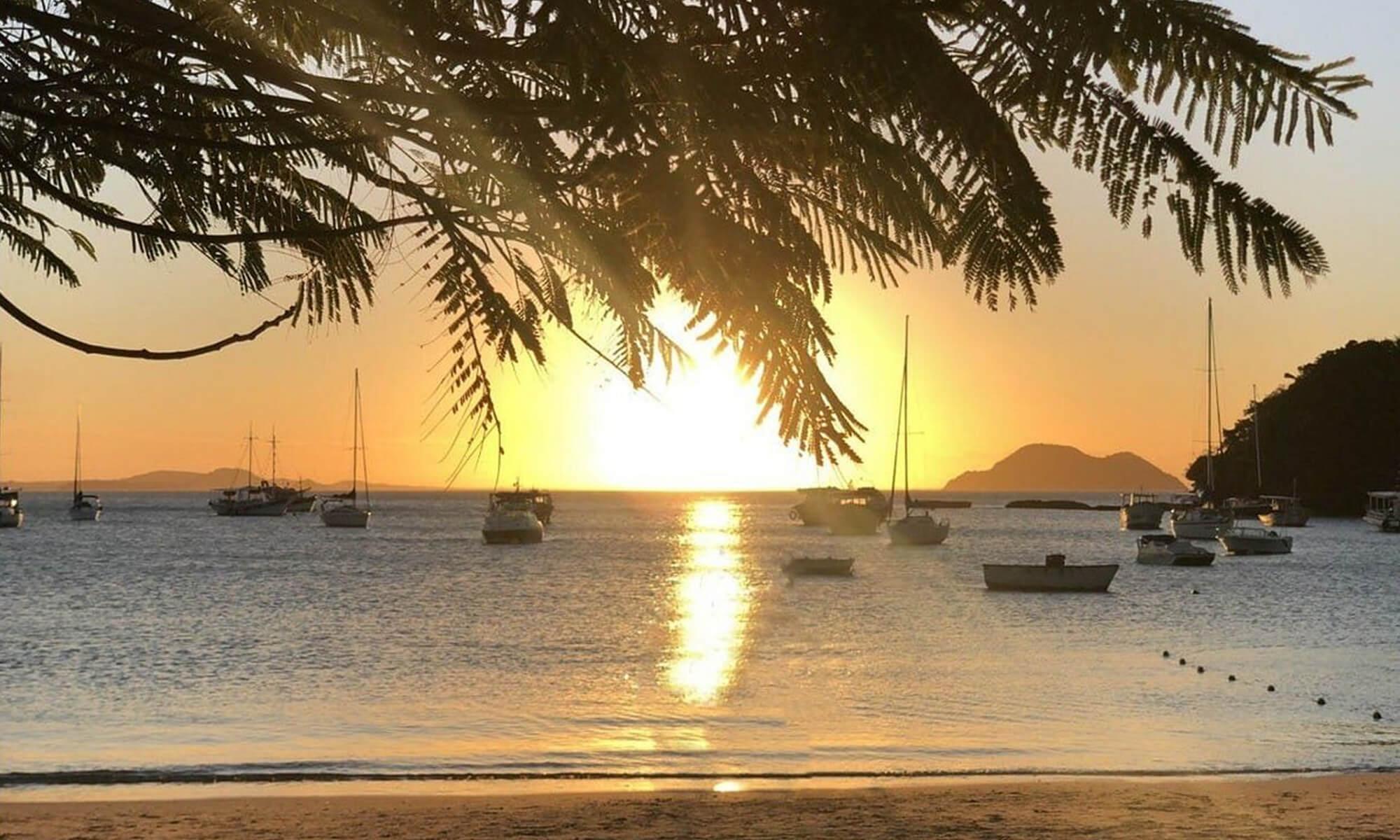 Image: Enjoy the view and activities featured at the beach, very close to Vila da Santa Hotel Boutique & Spa.
L.A.H. Hostellerie
This delightful hotel is located in Campos Do Jordao. It has one of the best family-friendly ratings in all of Brazil. The rooms are amazing, and they are quiet. It is a unique place to stay where you will relax and enjoy your stay. Many families stay here to easily access Arborismo, a place for hiking and exploring the forest. Kids love the wooden bridges they walk over to get from one area to the next!
There are plenty of attractions for the entire family within walking distance of L.A.H Hostellerie. The swimming pool is a place where you will often find families having a great time. Start each morning with a free, delicious breakfast for all to enjoy! Many families go explore the area, including the two beautiful waterfalls that will take your breath away! There are several parks in the area too for relaxing and playing.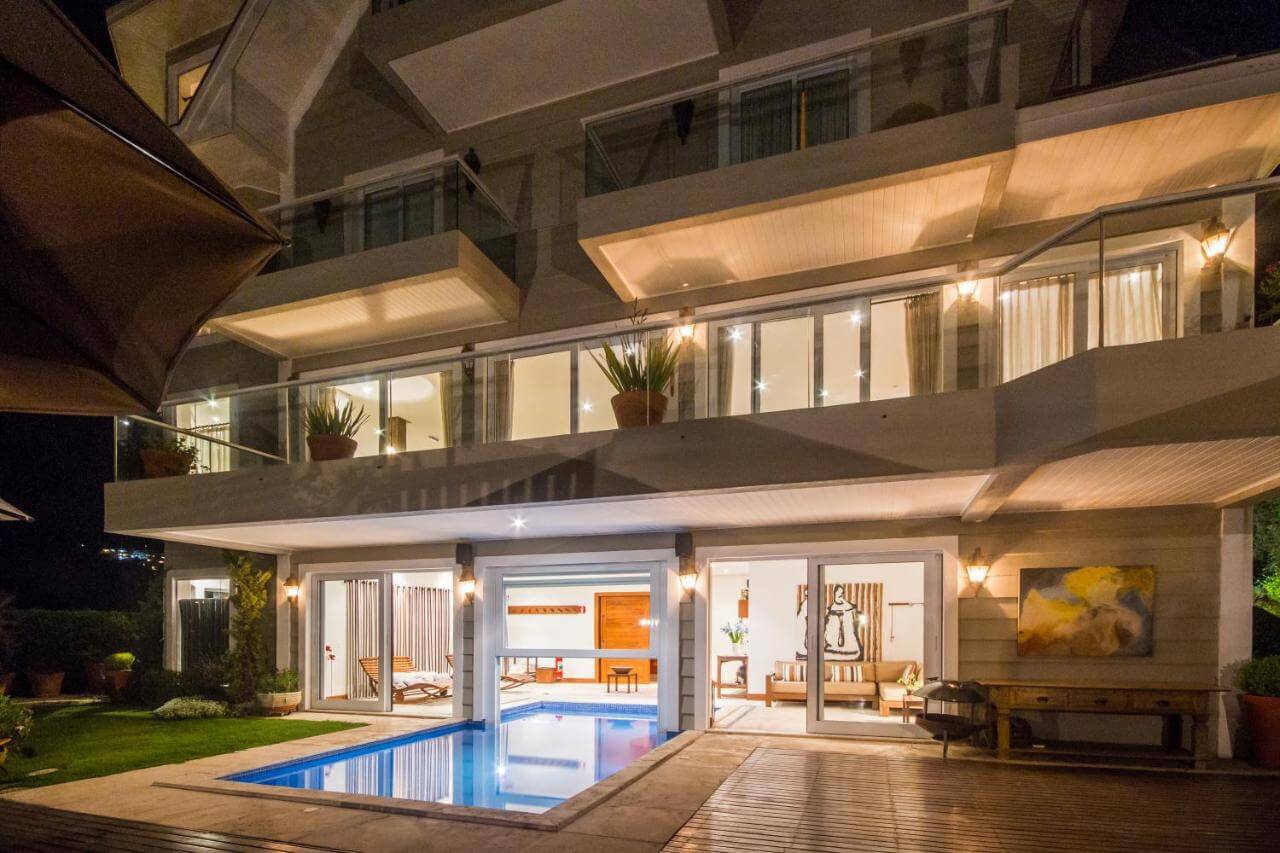 Image: Enjoy the swimming pool or eat/relax outside at the L.A.H. Hostellerie.
Villas de Trancoso Hotel e Resort
Staying right along the beach is a huge perk of the Villas de Trancoso Hotel e Resort! You can walk out the doors and be right there. This is convenient for families as they can go back and forth all day long with ease. You can choose a suite or you can get an interconnected room option, giving your family access to two rooms instead of all being in one.
Bicycle rentals are available, and this is a fun way for the family to go explore the area. Historical Quadrado of Trancoso is a great place to explore. They have ATV rentals offered there for those that would like a bit of adventure during their exploration!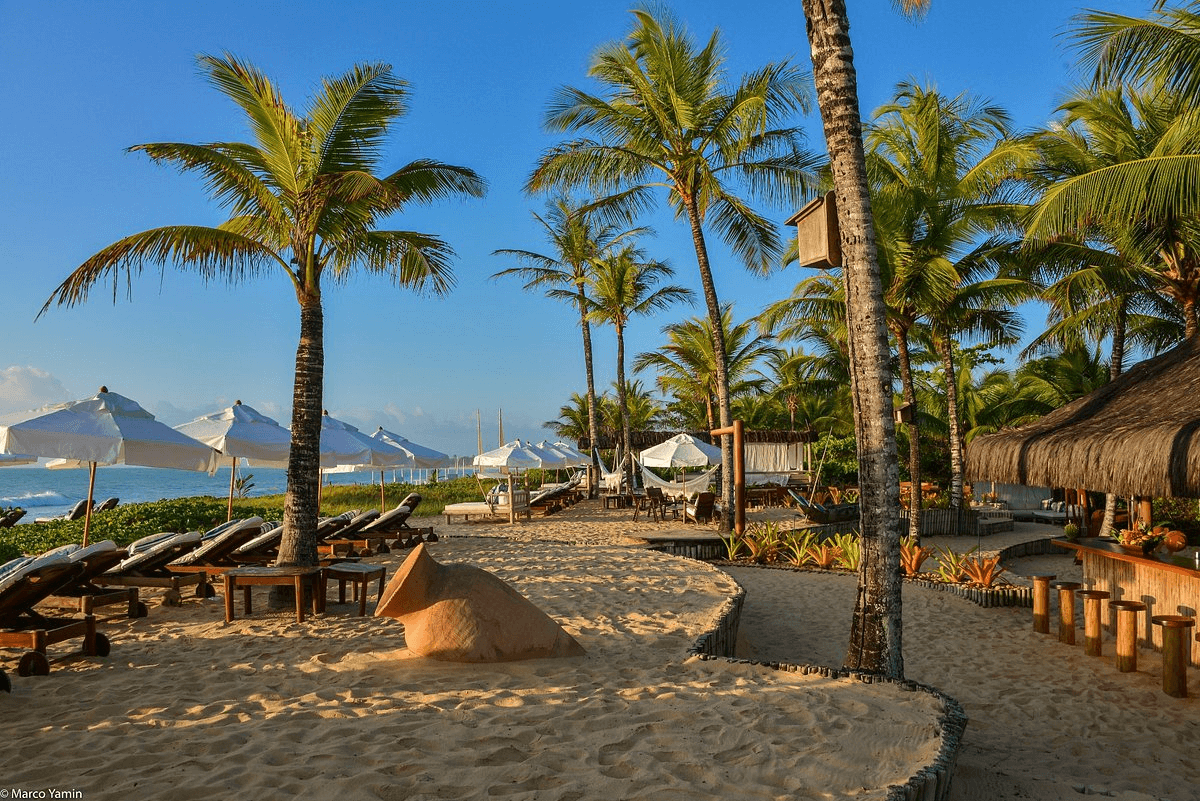 Image: The beach is just footsteps away when you stay at the Villas de Trancoso Hotel e Resort.
Kuara Hotel
You get the best view of what nature offers from this hotel! On one side you can see the lovely beach and ocean. On the other, you can see the Atlantic Forest. That is a wonderful place to take the family for a nature walk along the various trails. This hotel features amazing designs and artwork you will definitely appreciate!
Pitinga Beach is very close to the Kuara Hotel, and a commonplace for families to hang out and have a blast! There are several other beaches very close to this hotel too. It can be fun to visit different areas and see which of them your family enjoys the most. Mucuge Street features plenty of shops, culture, and dining locations. Your family will find items they wish to take home as reminders of their trip.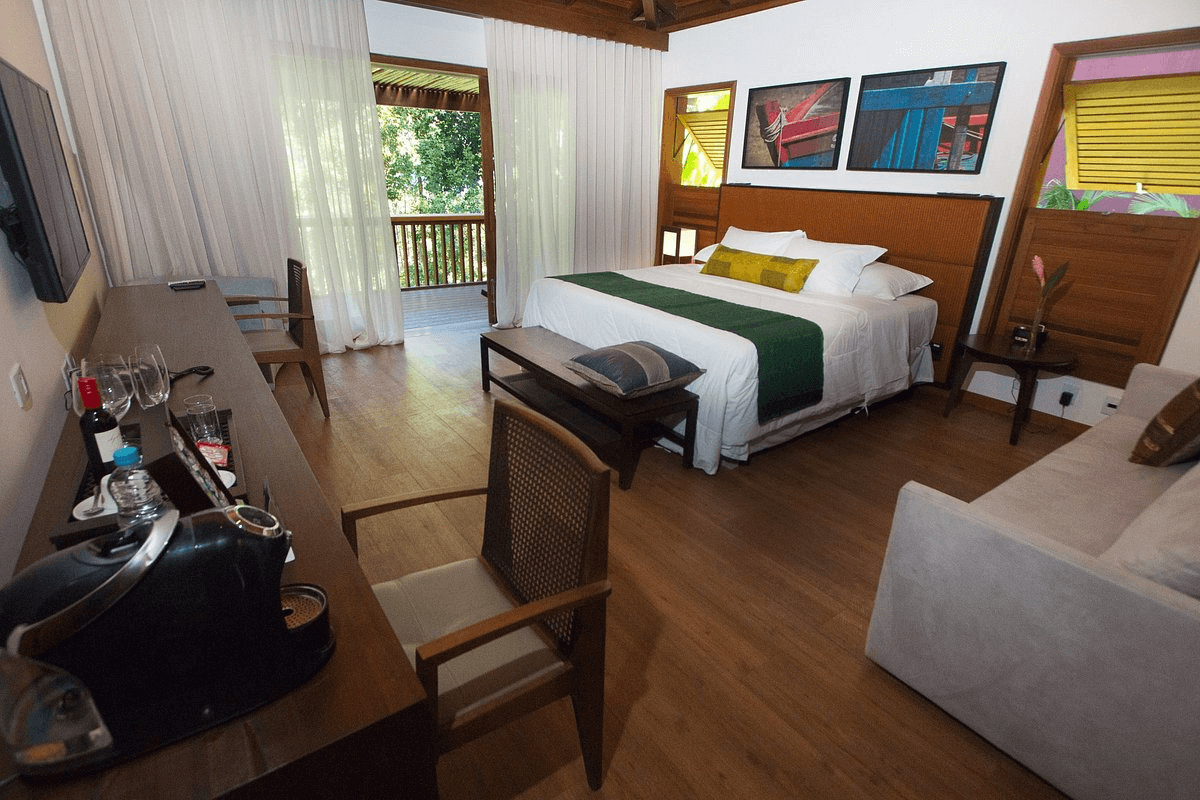 Image: Enjoy an amazing view of either the beach or forest from your Kuara Hotel balcony.
Best Western Premier Majestic Ponta Negra Beach
The rooms at this hotel are large and offer a beach view. The rooms are perfect for families to enjoy. Enjoy time at the swimming pool and meals outside if the weather is nice. The rooms are quiet, you never have to worry about the kids being too noisy for guests around you.
There is plenty to go explore and enjoy. The entire family will enjoy visiting Dunas Park and Dom Nivaldo Monte City Park. Spending time on the beach is easy as you can walk there from the hotel. Bicycle rentals are available, and a wonderful way to get around and explore!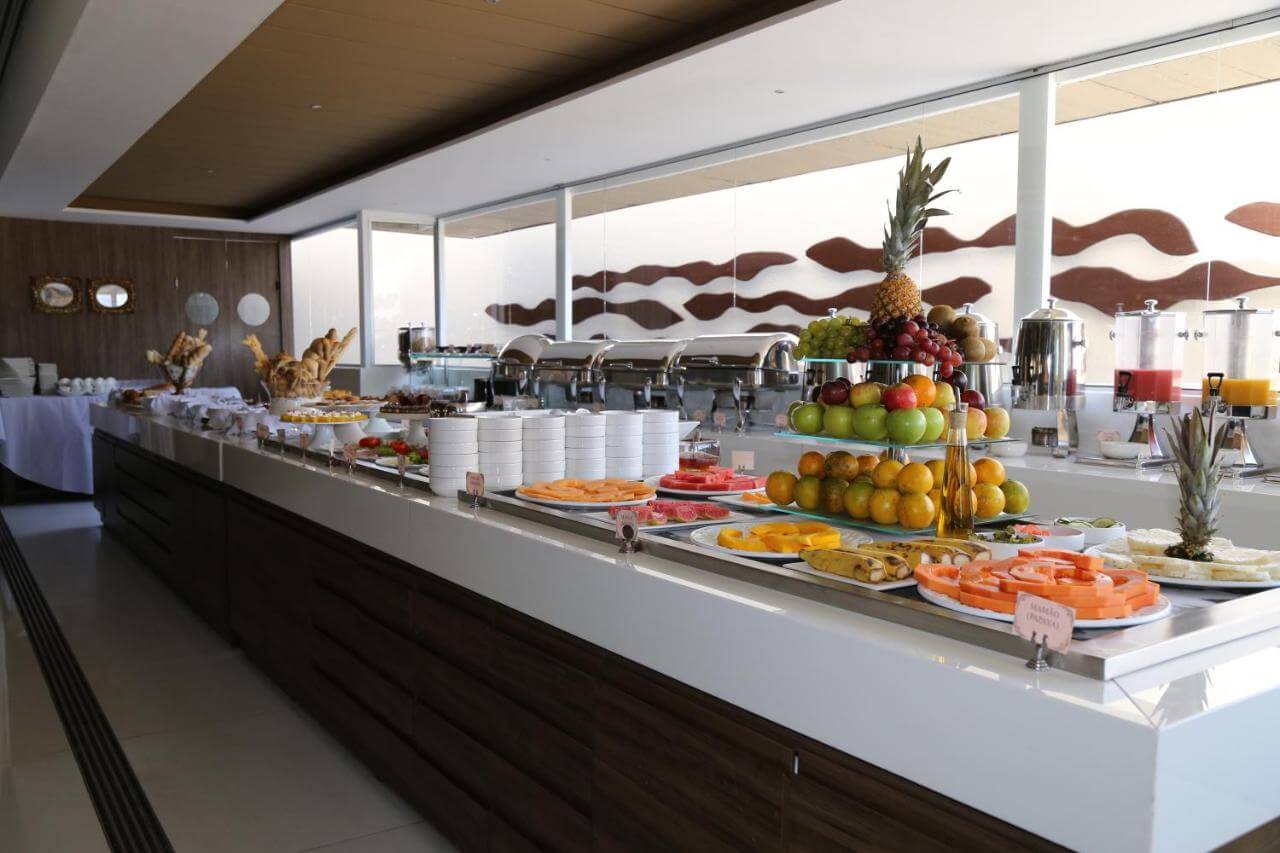 Image: Enjoy delicious food at the Best Western Premier Majestic Ponta Negra Beach.