Top 5 Leading Family Friendly Hotels in Canada
One of the great places for families to travel is Canada. There is plenty to see and do, and we reviewed the top 5 hotels. There are many activities held throughout the year, in addition to key tourist attractions. The view of mountains, waterways, and forests are very enticing. There are sightseeing tours, water-related activities, and much more to enjoy. Staying at a luxury hotel is a wonderful way to complete the agenda!
Wedgewood Hotel & Spa
The location of the Wedgewood Hotel & Spa is amazing, and you can't beat the view. The area is known for the lovely gardens and waterfalls. It is also one of the most luxurious hotels in all of Canada. All of the rooms feature a private balcony where you can take in an amazing view of the city!
The hotel offers plenty of suites, they are perfect for families traveling. They include a couch in the living room area that also transforms into a bed. Bicycle rentals are offered at this hotel, and are a huge hit for families so they can go explore the area. The suspension bridge park is a thrill all on its own. It is located in an area with plenty of trails for the family to explore and get back to nature.

Image: Enjoy luxury accommodations for the family at Wedgewood Hotel & Spa with separate sleeping and relaxing areas.
Ritz-Carlton, Montreal
The lovely rooms and suites at this hotel are spacious and luxurious. They feature a private balcony where you can enjoy a view of the mountains or the city. Your view depends on which direction the room faces. There is an indoor pool with salt water, something your family will love!
If you want to enjoy an activity or a nice meal without the children, the Ritz-Carlton, Montreal offers babysitting services. The service should be scheduled in advance and is only available during select hours. Contact the front desk for more details. The hotel offers movies, books, and music for children of various ages. Many of these items can be checked out and taken to your room. Bicycle rentals are offered, and this is a magnificent way to enjoy some time with the family exploring.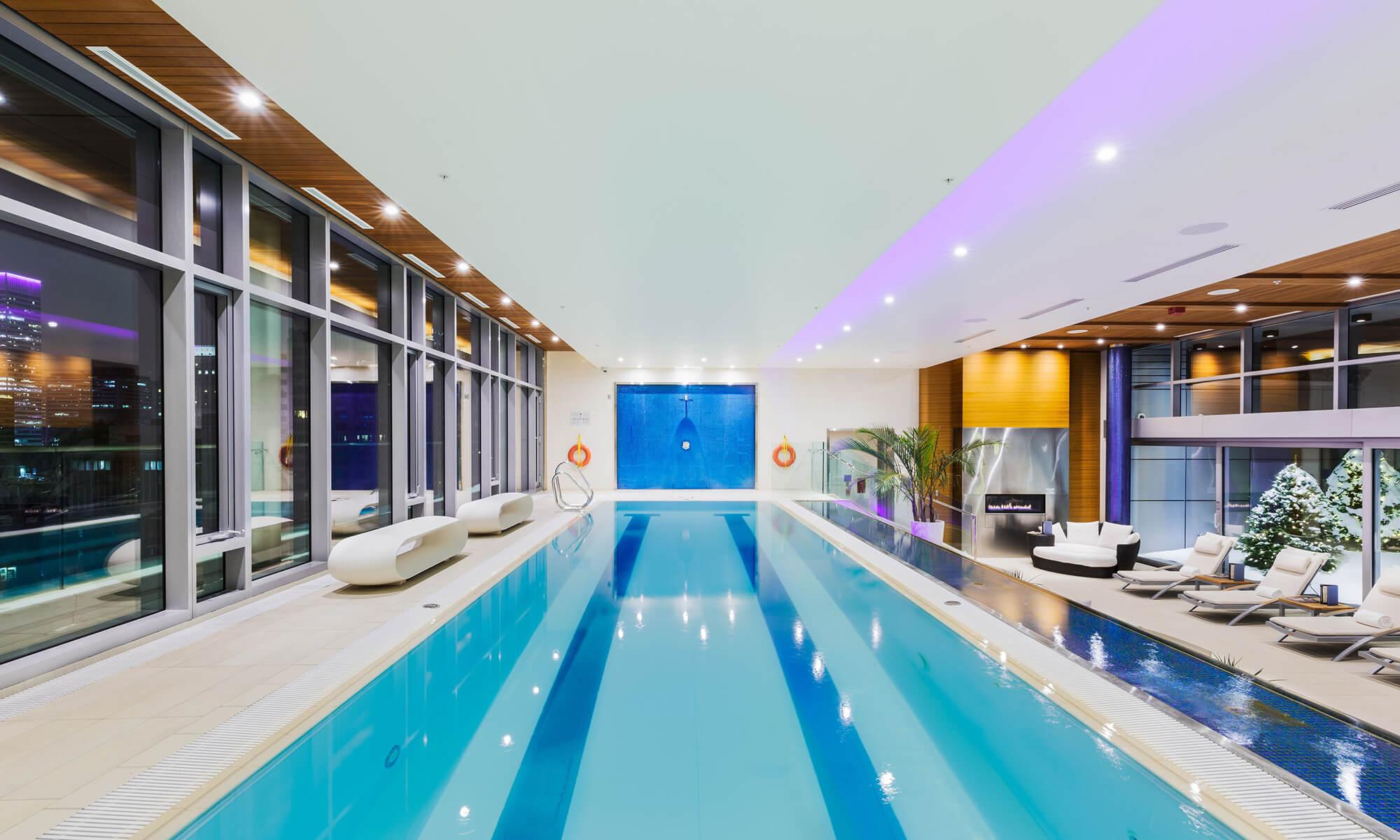 Image: Enjoy some time at the Ritz-Carlton, Montreal by the salt water swimming pool.
Hotel Le Crystal
Located in the heart of Montreal, you will find plenty to explore around Hotel Le Crystal. This is a spectacular place to stay. Check out the specialty museums close by, many of them are perfect for the family to enjoy for an afternoon. There are beautiful parks and walking trails for lazy afternoons to enjoy nature at its best.
When it is time to relax in the room, the hotel Le Crystal offers children's programming. Parents appreciate this to help keep them entertained while they talk or take care of necessary tasks. Children stay free at this hotel, and it is also pet-friendly.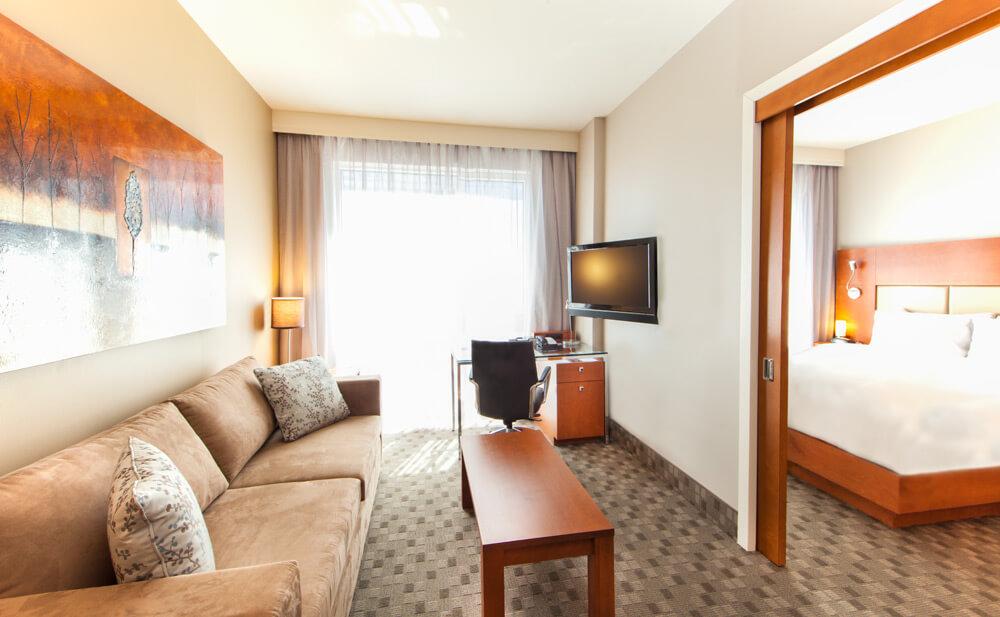 Image: Enjoy a relaxing, spacious room at Hotel Le Crystal.
Sydney Boutique Inn & Suites
Your family will enjoy the lovely layout of the suites at this hotel. Each of them features a refrigerator and kitchenette. With children in tow, this can be a convenient way to store snacks or to make meals in your accommodations. It is a charming place with plenty of beautiful décor.
There are daily activities for children and parents to enjoy at the Sydney Boutique Inn & Suites. An agenda will be provided when you check-in, sharing what is available during your stay. Victoria Park and Peake's Wharf are two delightful places close by for the entire family to enjoy the scenery and historical elements.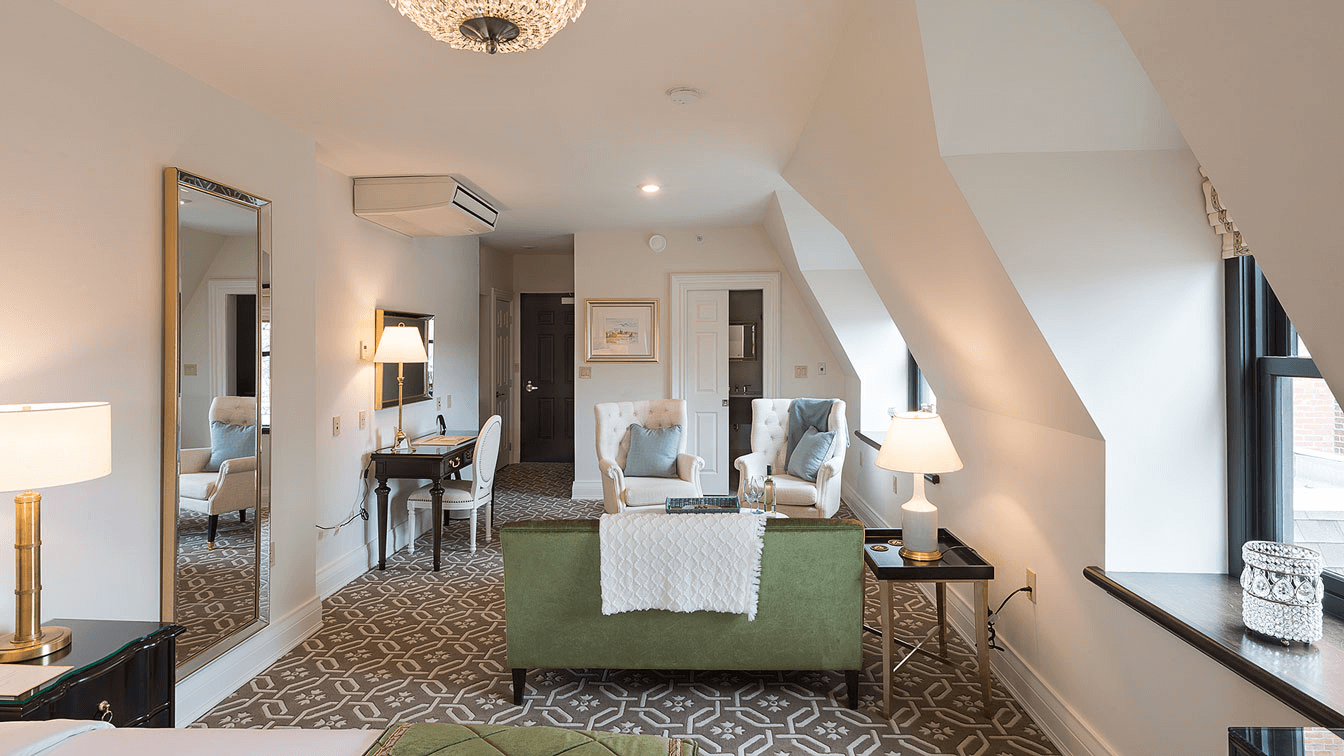 Image: The charming and elegant décor of the Sydney Boutique Inn & Suites is breathtaking!
Wickaninnish Inn
The Wickaninnish Inn is a delightful hotel, and very family-friendly. There are books, DVDs, and music for children available. There are scheduled activities for the entire family, and they change often. A full list of what will be offered during your dates of travel can help you plan your daily agenda.
Bikes are offered for rent, and they can provide the ideal way to go explore the beach, the shops, or to spend some time at one of the lovely parks. Each of the rooms features either an ocean or beach view, making them both enticing. Many guests appreciate the beach being in such close proximity.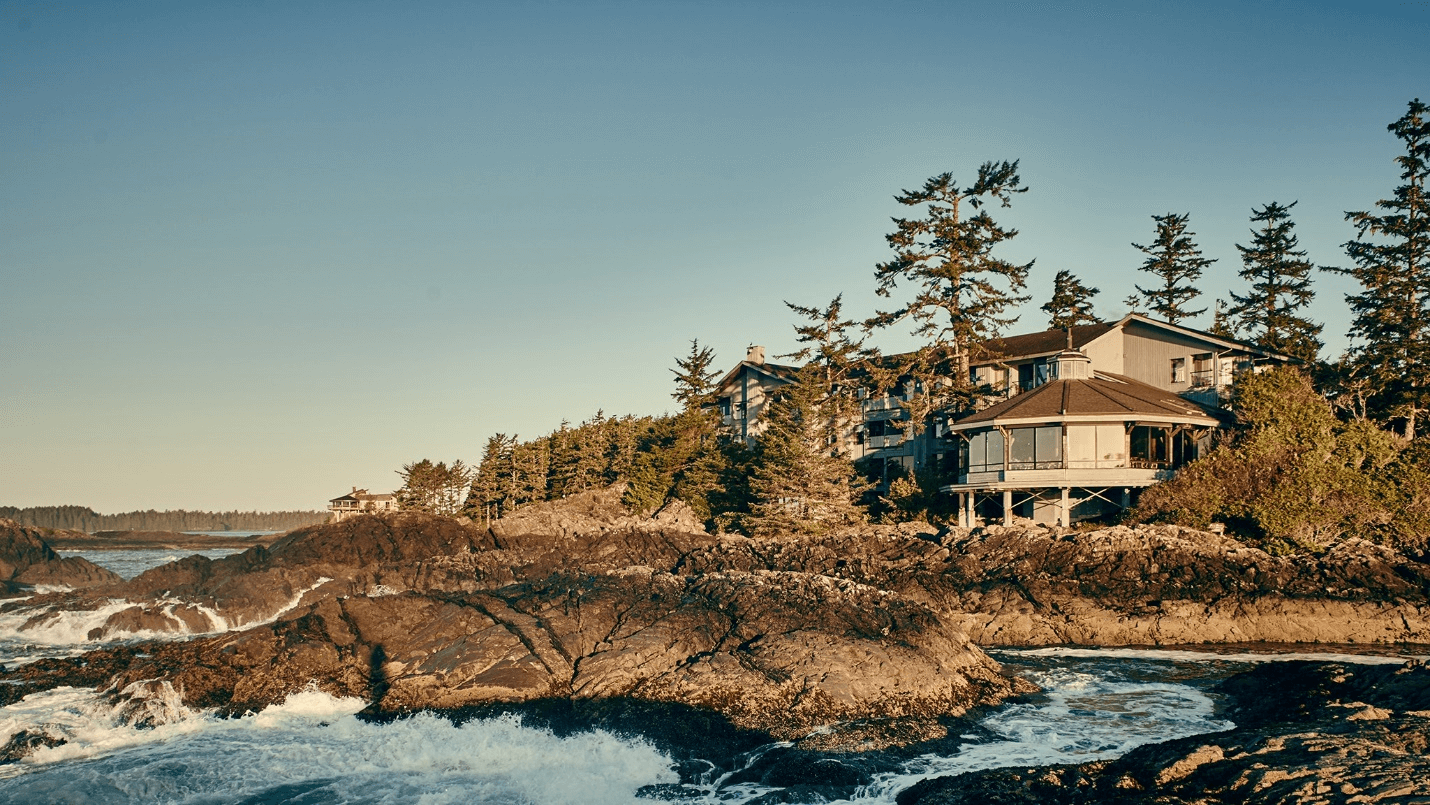 Image: It is hard to pass up the view and location of the Wickaninnish Inn.