Top 5 Rated Best Value Family Friendly Hotels in New Delhi
New Delhi, the capital of India, is a magical place to explore as a family. There is plenty for children to experience and do from learning about the history to trying out great restaurants and seeing some fantastic nature. From the monuments and museums to the markets and shopping opportunities, New Delhi delights children of all ages. It is filled with sights, landscapes, activities and more.
The Lalit New Delhi
This luxurious five star family friendly hotel is located in central Delhi, close to the top attractions and sights. It offers four hundred and sixty one guest rooms and suites, while offering the finest restaurants with traditional Indian cooking. The restaurants are all run by experienced and acclaimed chefs, enabling you to try something different every night during your stay.
Parents can indulge in Rejuve – The Spa, which offers luxurious and personalised therapies, focusing on the mind and helping to release stress. The experienced team offer facials, massages, wraps, body treatments and scrubs. While you enjoy the spa, you can have complete confidence as your children are taken care of by a babysitting service or child care service, which is available on request.  The hotel also offers a state of the art gym with the latest equipment, along with space for yoga and other activities.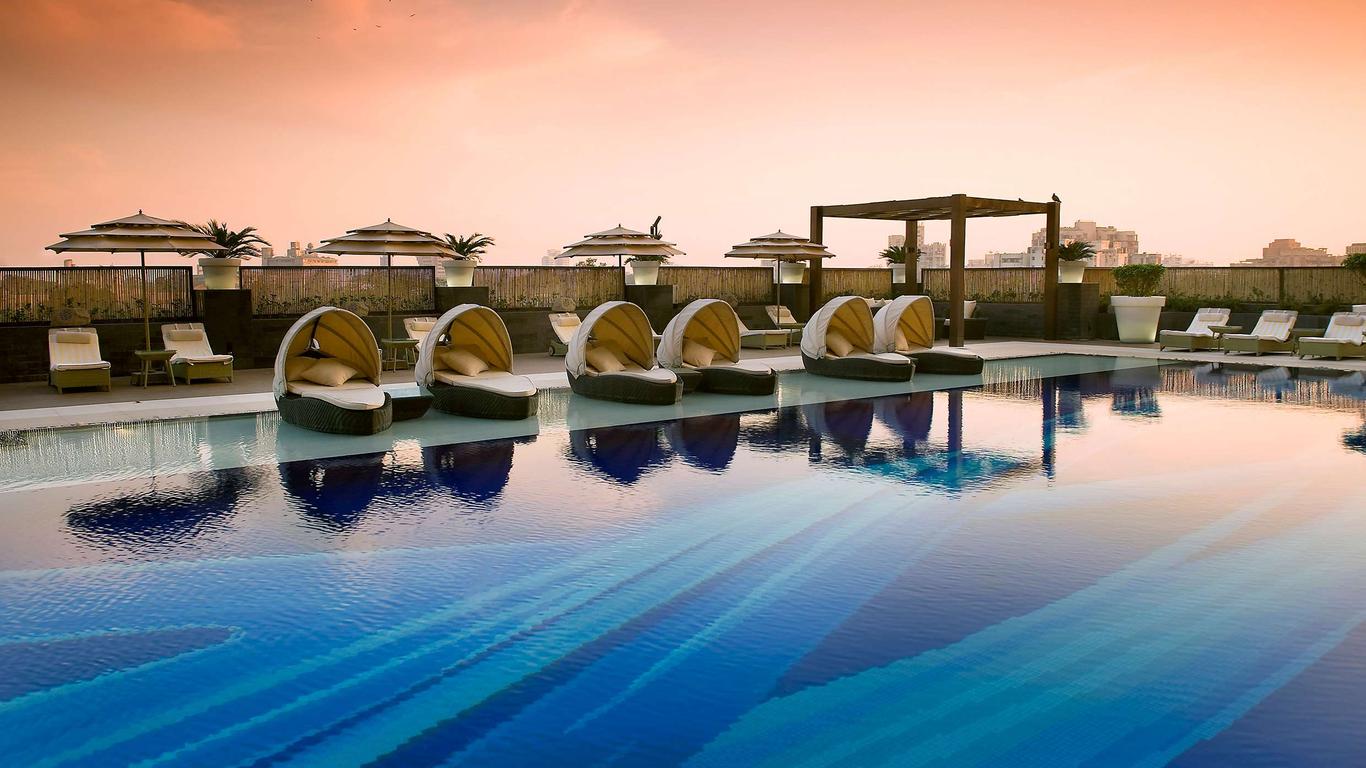 Image: Family friendly hotel in central Delhi, close to the top sights and attractions.
Radisson Blu Hotel New Delhi Paschim Vihar
The luxurious Radisson Blu Hotel new Delhi Paschim Vihar is ideally located for your family friendly holiday. Set in West Delhi, it offers the convenience of an outdoor swimming pool, four restaurants, complimentary wireless internet and complimentary parking. The rooms are all air conditioned with televisions and en-suite bathrooms. There is a twenty four hour front desk, fitness centre, spa and meeting facilities, along with a hair and beauty salon, on site.
The concierge service can assist with tour bookings and car rentals. Enjoy a culinary journey at the choice of restaurants offering desserts to Indian cuisine and international flavours to savoury delights. The hotel is located only a few kilometres from The Lotus temple and the famous India Gate.  What makes this hotel a popular choice with families is that it offers non smoking rooms, a swimming pool and an airport shuttle.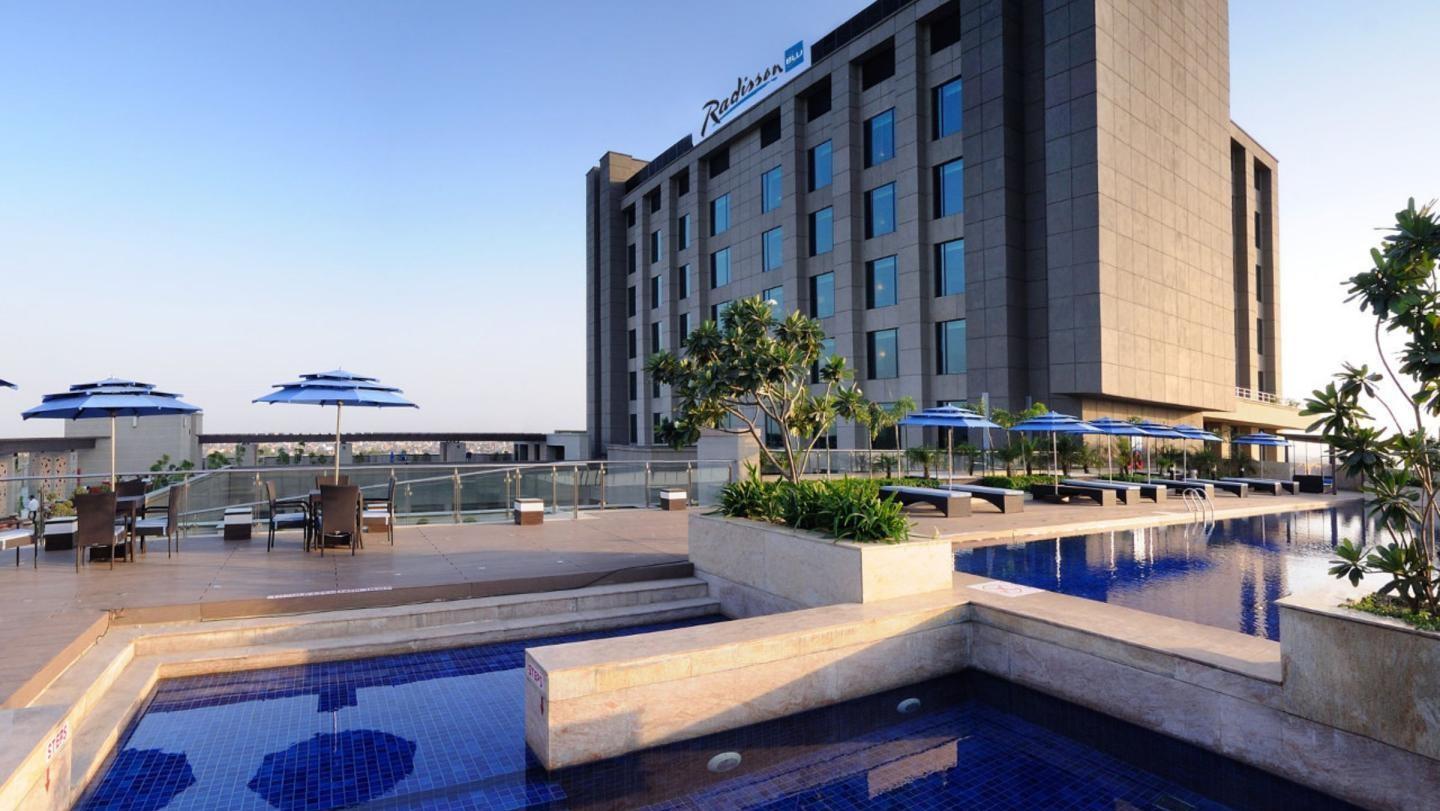 Image: New Delhi family friendly hotel complete with swimming pool, airport shuttle and non smoking rooms.
Hotel Novotel New Delhi Aerocity
When travelling with children, you always have to take the time it takes you to get from the airport to your hotel, especially when you have tired tots in tow. The Hotel Novotel new Delhi Aerocity is ideally located only seven minutes drive from the Indira Gandhi International Airport. This five star hotel also offers the convenience of two family friendly dining options, complimentary wireless internet throughout the property and it is only two hundred metres from the metro station.
The air conditioned guest rooms are spacious, complete with satellite television, mini bar and en-suite bathroom. This hotel also offers free on-site parking, a health club, swimming pool and spa. They also offer the convenience of an ATM and currency exchange, excellent breakfasts, room service and babysitting / child care services for infants, toddlers and children of all ages.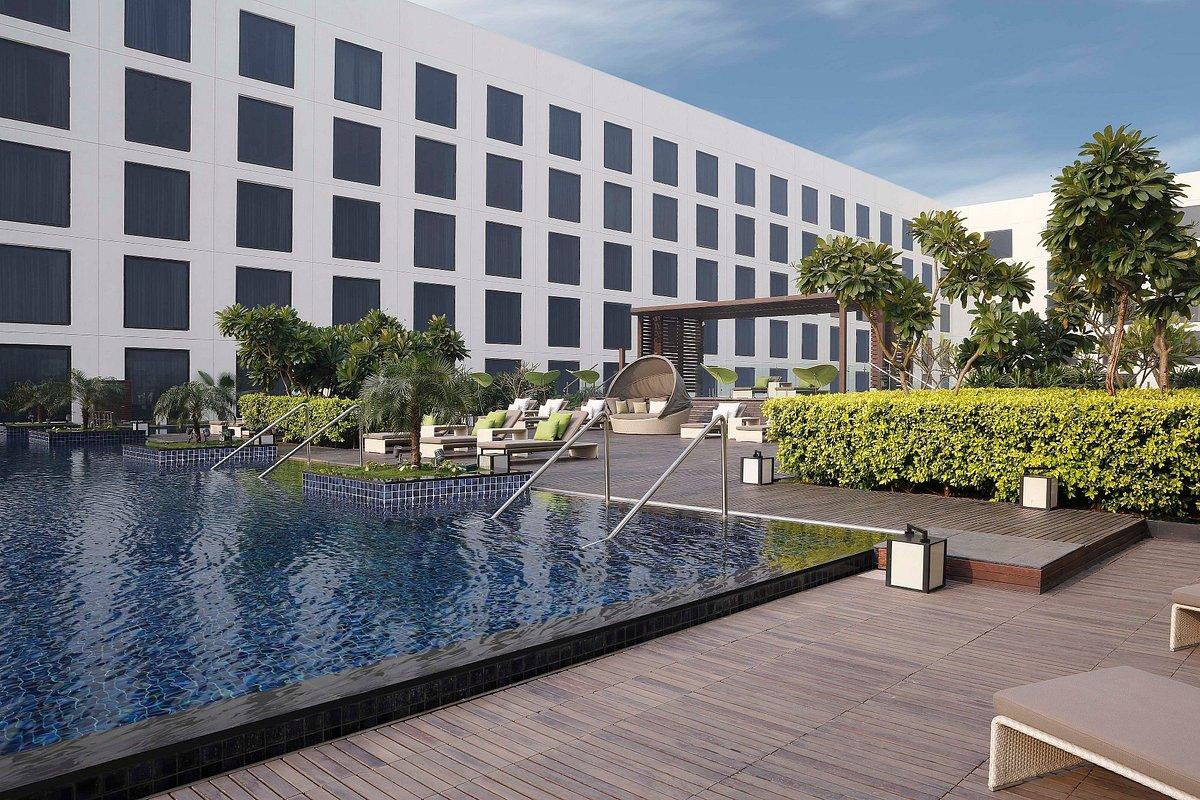 Image: Family Friendly New Delhi hotel only minutes from the airport in prime location.
 Taj Palace, New Delhi
The Taj Palace, New Delhi is set on six acres of gardens with an outdoor swimming pool, complimentary wireless internet and spectacular city views. Each guest room is air conditioned with mini bar, kettle and en-suite bathroom. This luxurious hotel offers a fitness centre and a tour desk, where the experienced team can help you arrange family friendly experiences during your stay. The property also offers complimentary parking with plenty of activities nearby, which includes mini golf.
Choose from any of the four award winning restaurants to enjoy a range of international cuisine, or relax in the stylish bar. There is a nine hole putting green, temperature controlled swimming pool and Spa, offering a range of top quality treatments. There is also a butler service available, along with an airport shuttle, non smoking rooms and an excellent breakfast served each morning. This hotel is only a few kilometres from Rashtrapati Bhayan, Jantar Mantar, and India Gate.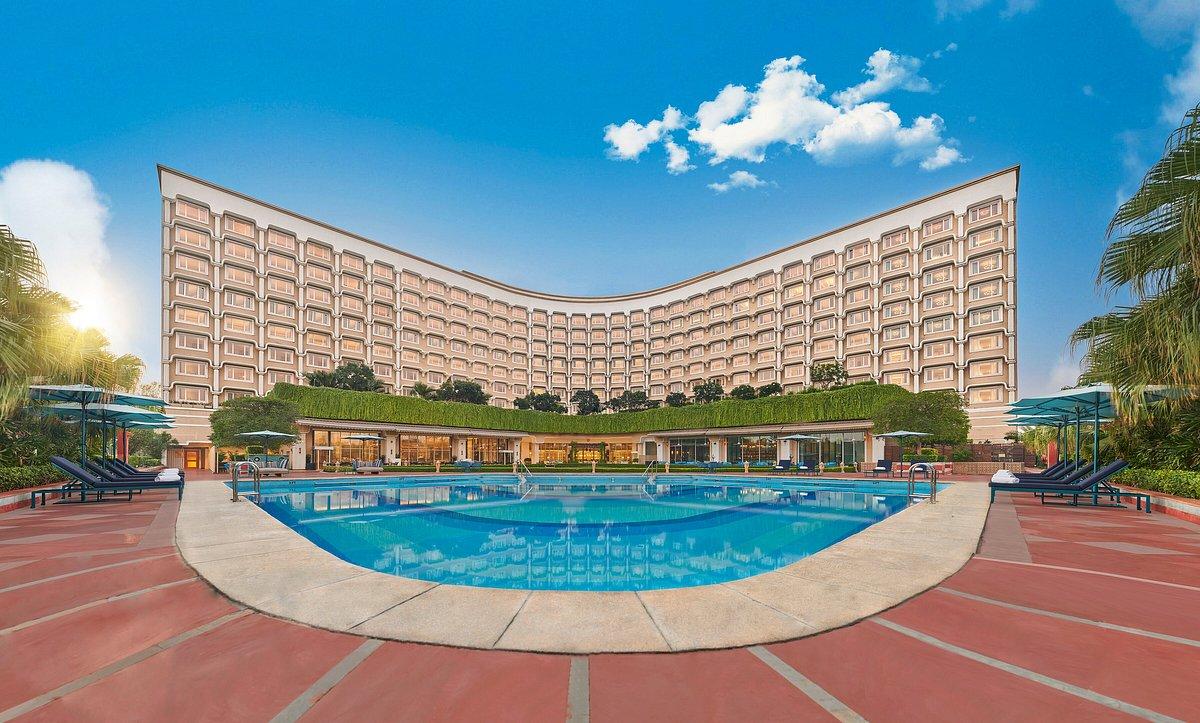 Image: Family friendly New Delhi hotel with outdoor swimming pool, 6 acres of gardens and 4 award winning restaurants.
 Pride Plaza Hotel Aerocity New Delhi
The Pride Plaza Hotel Aerocity, New Delhi is in the perfect location, close to the Delhi international airport, offering easy access for families staying at the hotel. The hotel offers two restaurants, a fully equipped gym and a full service spa. There is also an outdoor swimming pool, complimentary wireless internet and a choice of luxurious guest rooms.
The hotel is within a few metres of the Central Mall and metro station. They also offer the convenience of a twenty four hour dining restaurant, offering Pan-Asian cuisine. What makes this hotel a great choice for families is their airport shuttle service, currency exchange services, room service, fitness centre, spa and wellness centre and a Kids Club. In addition to their choice of family friendly guest rooms, they also offer babysitting / child care services, at an additional cost, enabling parents to enjoy a romantic meal out during their stay.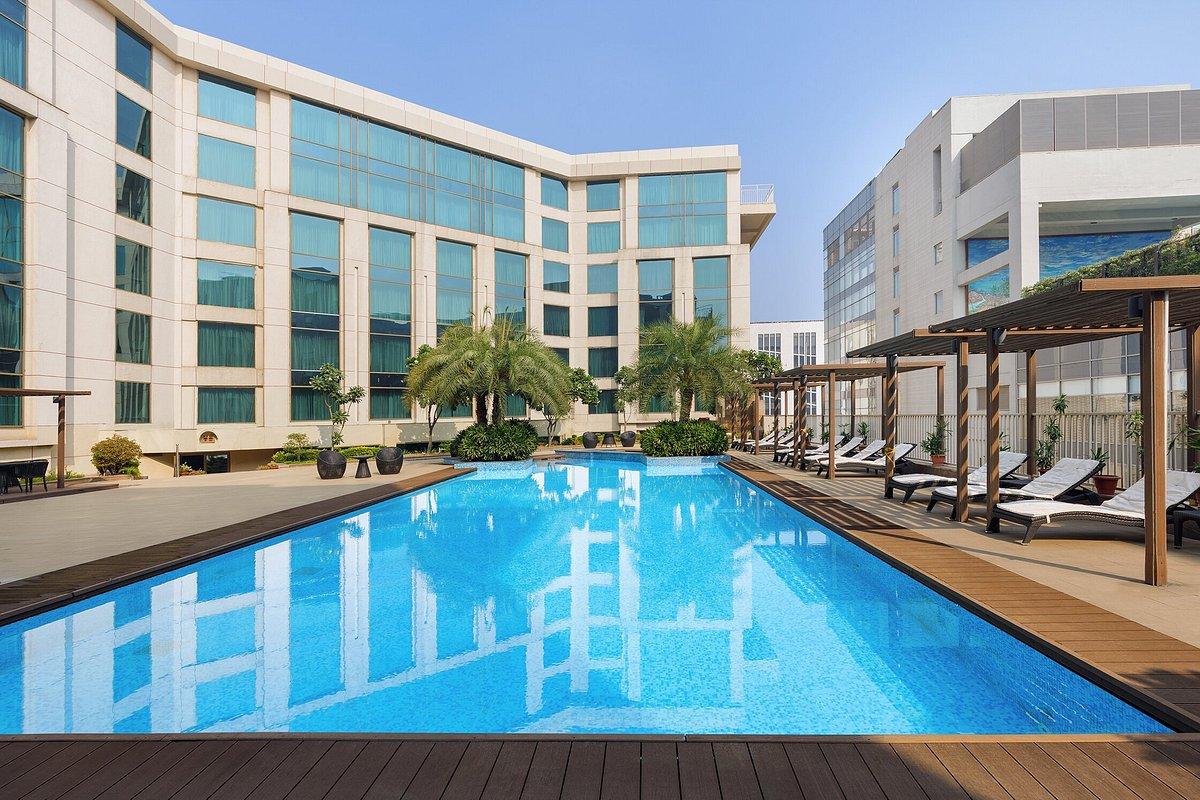 Image: Perfect location for families travelling to New Delhi with outdoor swimmning pool, gym and spa.