Top 5 Rated Luxury Family Friendly Hotels in Buenos Aires
Staying in one of the best luxury hotels in Buenos Aires is exciting! Your family will love it and you can also get it for a good price. We have looked closely at many of these hotels, and found the top 5 for you to consider. Any of them would make a great place to stay while you are on holiday in Buenos Aires, making memories with your family!
Sheraton Buenos Aires Hotel & Convention Center
The Sheraton Buenos Aires Hotel & Convention Center is an upscale place to stay, with remarkable rooms and plenty of perks. It features an indoor and outdoor swimming pool for your family to enjoy. This is a large hotel with delicious items featured in the restaurant. For your convenience, food can be delivered to your room.
Silvia Mario Shop Florida is within walking distance, offering many specialty shops, places to eat, and entertainment. There are plenty of cathedrals and churches to explore in this area as well as monuments and statues. Your family can take all the time they want roaming around the area and taking it all in.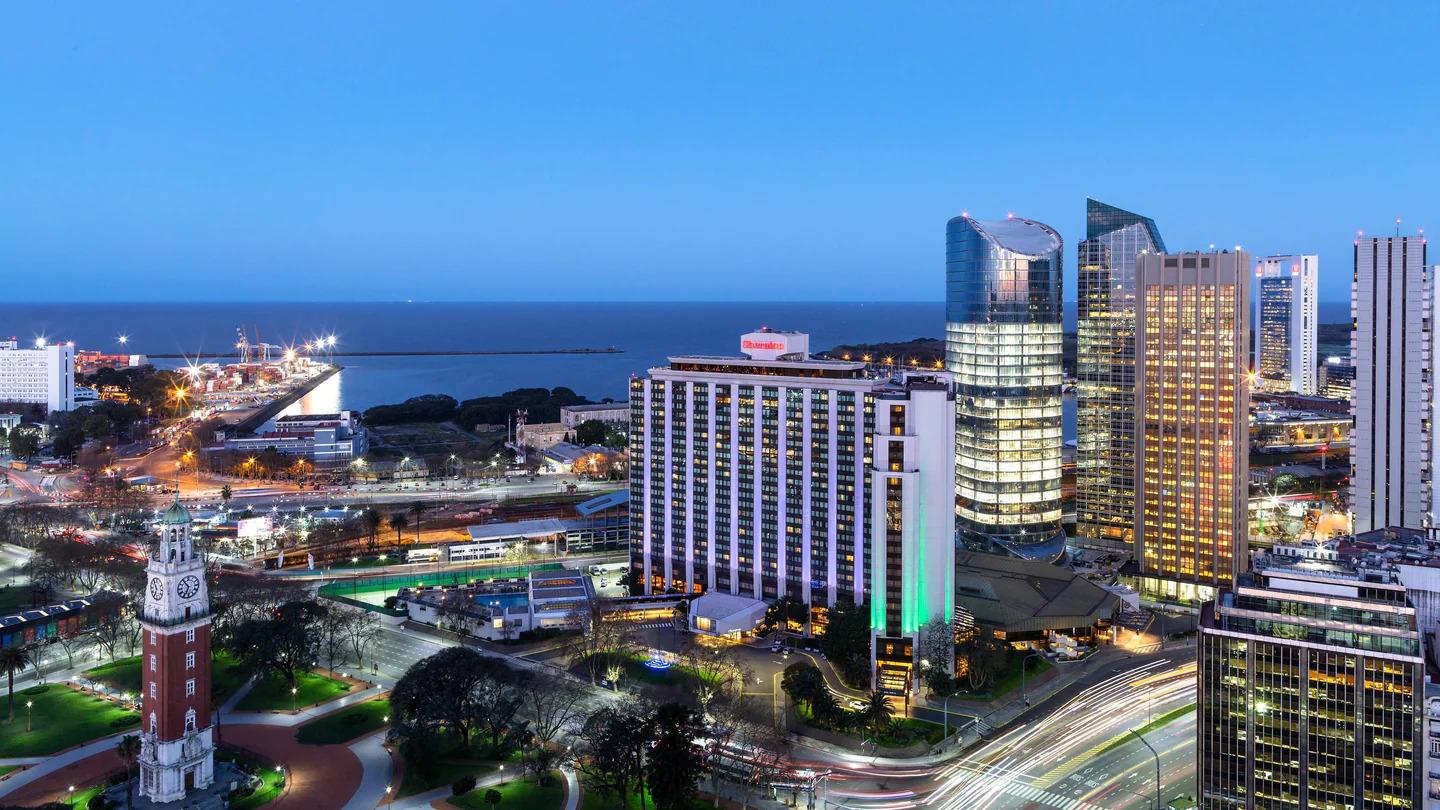 Image: The Sheraton Buenos Aires Hotel & Convention Center offers a spectacular view and easy access to all you wish to explore.
Palladio Hotel Buenos Aires - MGallery
This hotel is amazing and very close to the many tourist attractions your family will enjoy exploring. There are over 100 rooms, each of them decorated with upscale options. They are very comfortable and you will love the view of the city from your private balcony. The heated pool offers a relaxing place to spend time together. The restaurant offers wonderful dishes for you to try!
The Palladio Hotel Buenos Aires -MGallery is within walking distance to several castles. Your family will love these magical places. If you have older children, there are escape rooms at Eureka Recoleta. Schedule a time to get through the challenges and solve the puzzle!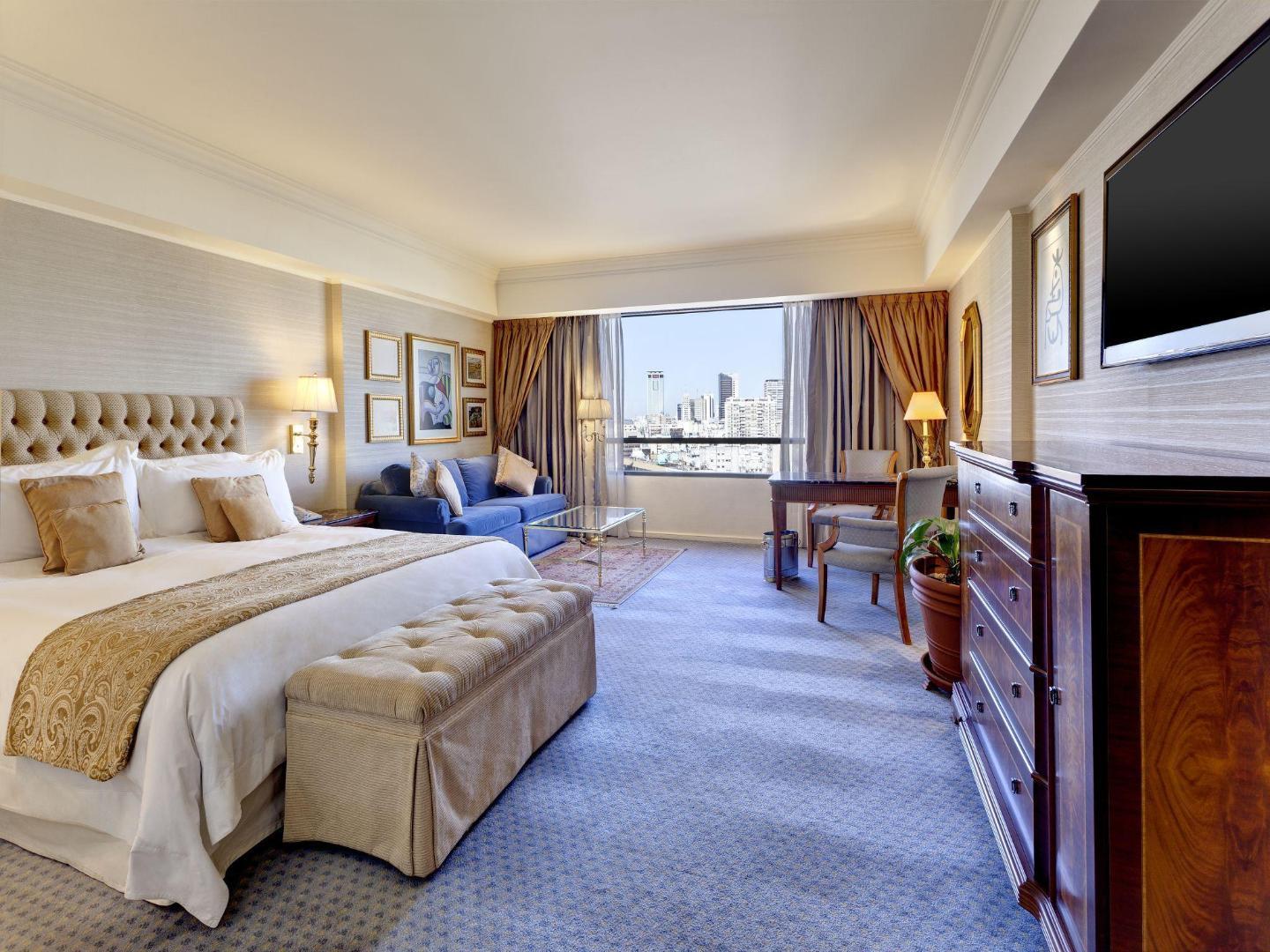 Image: Enjoy the comfortable rooms and easy access to explore the attractions when you stay at the Palladio Hotel Buenos Aires -MGallery.
Alvear Palace Hotel
The best shops, restaurants, and entertainment venues are within close proximity of the beautiful and relaxing Alvear Palace Hotel. The rooms and lobby are designed with French décor that will take your breath away! There are almost 200 rooms at this hotel, each of them offering the highest level of comfort. If you need more space for your family, consider one of the suites on the top floors of the hotel.
Childcare services are offered, a perfect way for you to have a romantic dinner at the restaurant or go explore one of the art galleries not too far away. There are plenty of specialty shops so make sure you have extra room in your luggage for your purchases. Several religious and historical sites are within walking distance of your accommodations.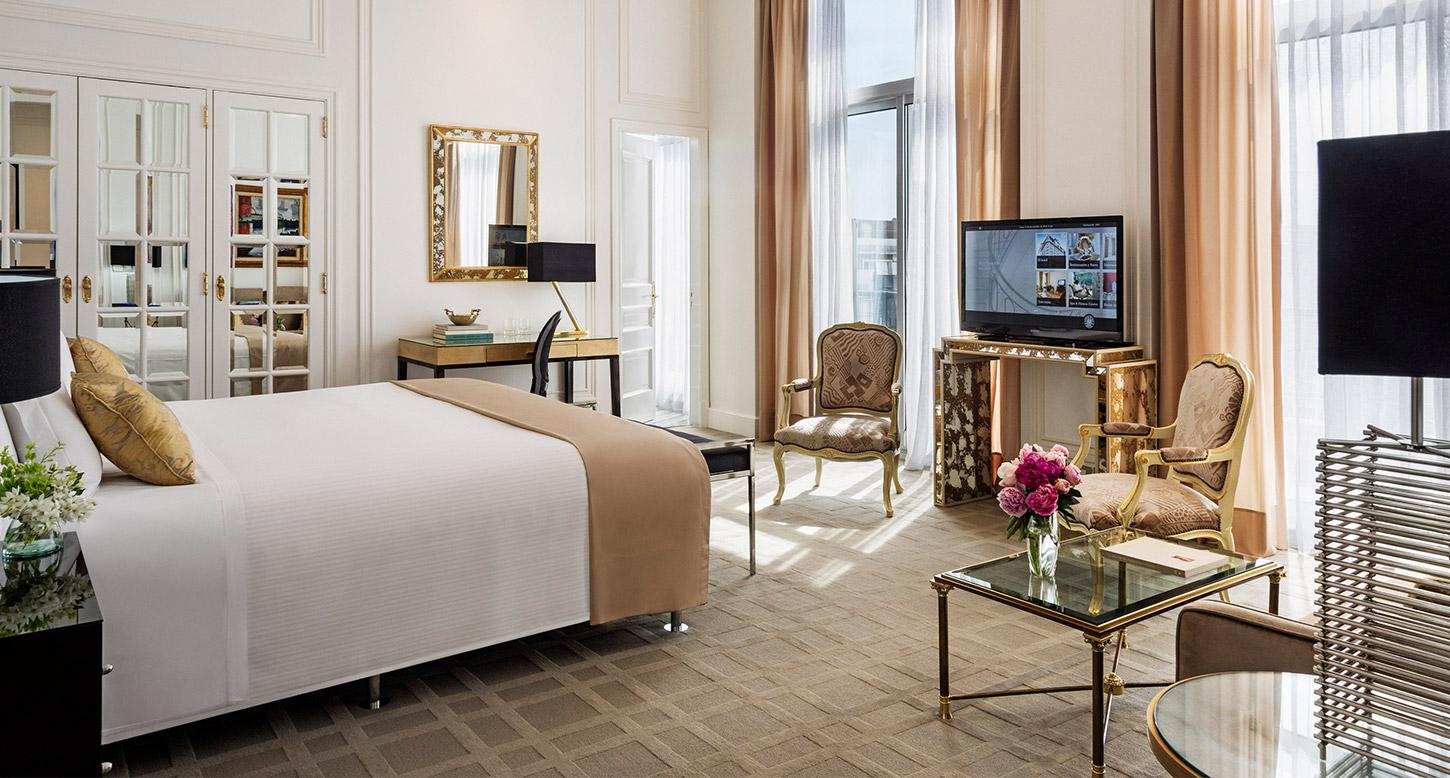 Image: The lovely accommodations at Alvear Palace Hotel is inviting, comfortable, and relaxing.
Four Seasons Hotel Buenos Aires
The Four Seasons Hotel Buenos Aires used to be a French Mansion, and it is now one of the most amazing hotels in the area! It is very sophisticated, and asking for a room on a higher floor will give you the best view of your surroundings. The hotel has two swimming pools, offering hours of fun for the family. There is a delightful restaurant here too with great food options.
Babysitting is offered at the hotel, giving parents a chance to explore on their own or to enjoy a date night. Shopping Patio Bullrich is a few blocks away, offering hundreds of shops. There are also movies, entertainment, and great food. Several art and specialty museums are within a 5 minute walk. Schedule a full day for those you visit to give your family plenty of time to explore what they offer.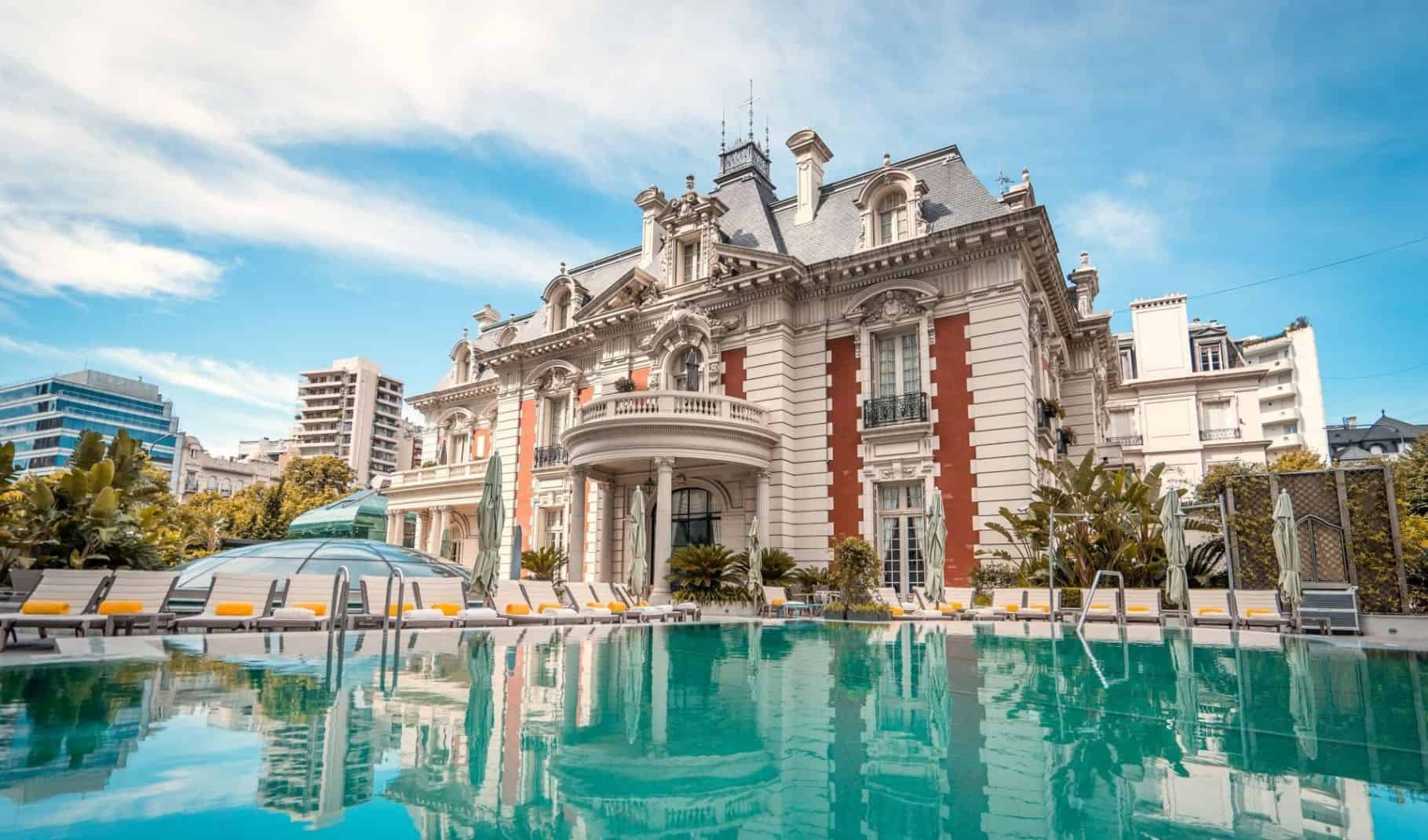 Image: The beauty and history of the Four Seasons Hotel Buenos Aires make it the perfect place for a family holiday, so much to explore around it too!
Palacio Duhau – Park Hyatt Buenos Aires
The strong French heritage of the Palacio Duhau – Park Hyatt Buenos Aires combined with the welcoming atmosphere make it a great place for your family holiday. It is a top landmark around the area. The hotel features 165 rooms but if you would like more space, book one of the 40 suites available. There are 3 restaurants here, offering you plenty of choices for your meals.
Most guests explore the surrounding area by walking. The hotel also has bikes for rent, adding a nice touch to help you get around with ease. There is plenty of shopping just a few minutes away. Your family can eat, be entertained, and watch a movie in the same shopping district. If you are interested in specialty shops, Oleana is the place to go.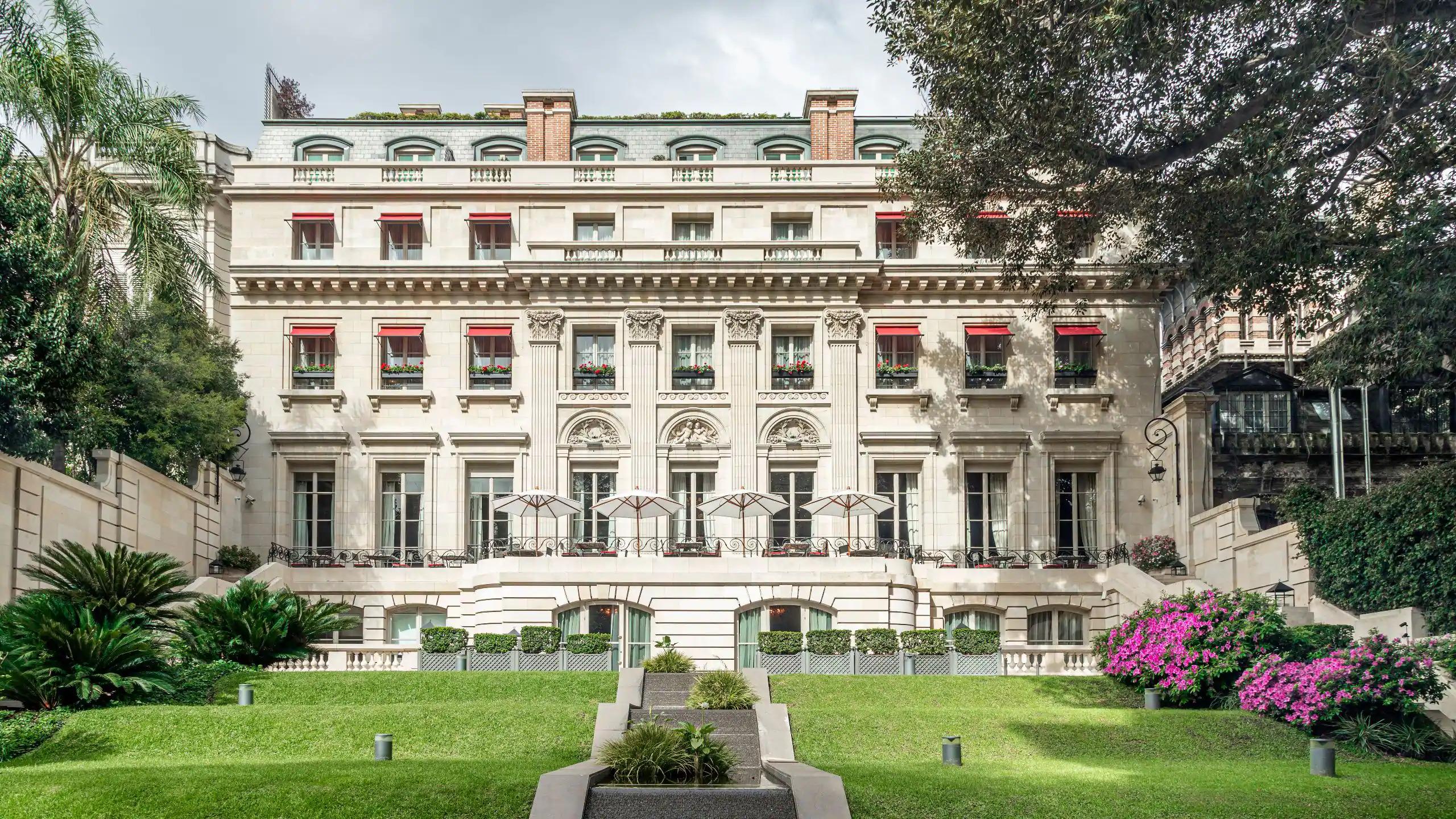 Image: The garden area at the Wynn Las Vegas is colourful, and a fun place to explore as a family.