Top 5 Rated Luxury Family Friendly Hotels in Jerusalem
Plan well for your family holiday in Jerusalem so you can see and do all you want without overspending. Selecting the ideal luxury hotel is also an important concept to remember. We have you covered though, we have evaluated many such hotels in the area, and these are the top 5 for your family holiday in Jerusalem!
The American Colony Hotel
Stay close to the city but also have a quiet, tranquil place for your upscale accommodations. You won't be disappointed with the beauty of The American Colony Hotel. Walking tours are available, offering a great way to explore the area as a family. The restaurant gets rave reviews, and you will love the access to shops and other places to eat not too far from the hotel.
There is an art museum and a history museum just down the block. Both of them offer a delightful way to spend some of your time and learn more about the area. Tombs of Kings is a short walk and you will find plenty of specialty shops at The Armenian Ceramics-Balian. Cool off with time in one of the two swimming pools at the hotel.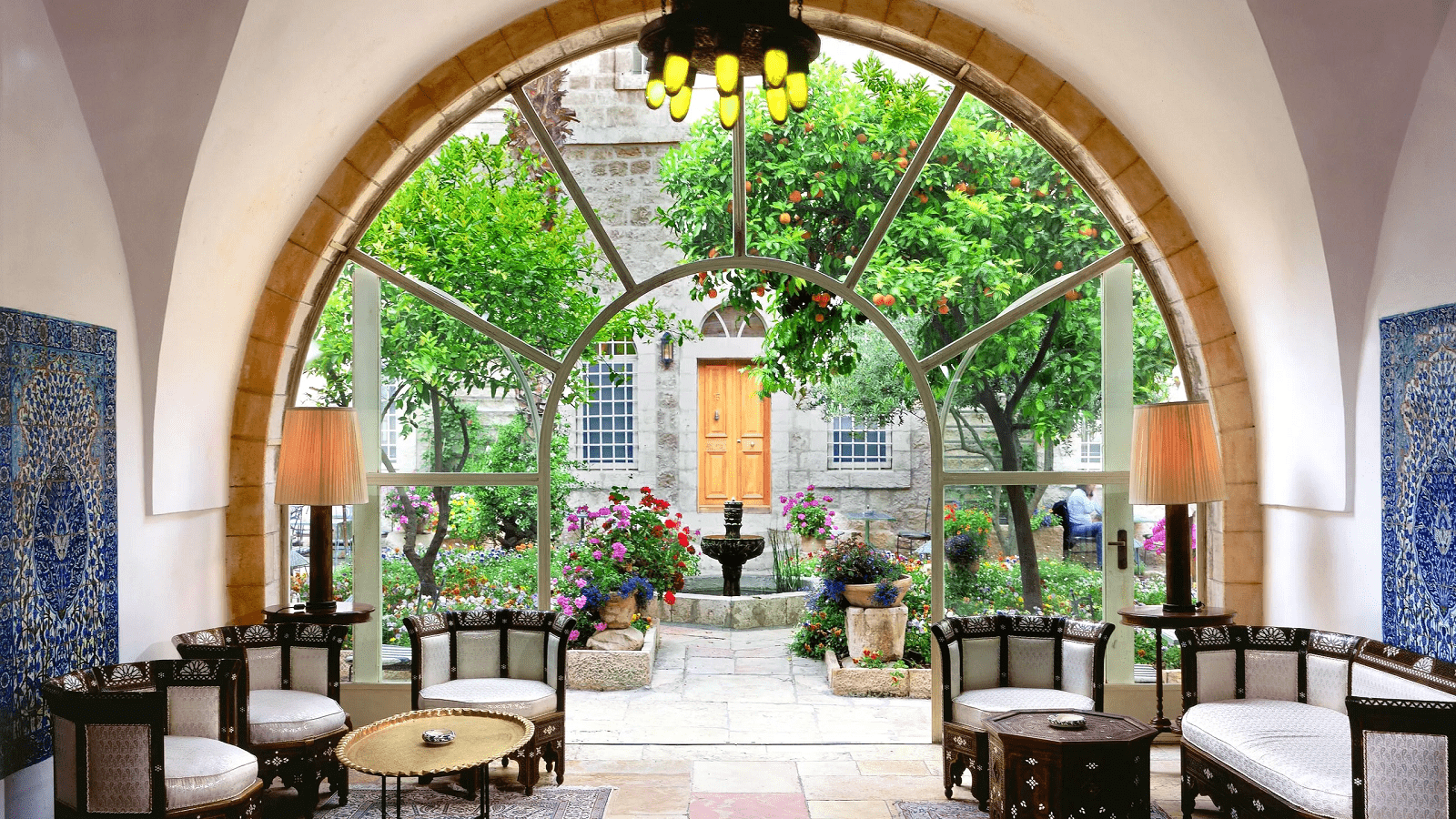 Image: The lovely garden is just one of the perks you will find at The American Colony Hotel.
The Inbal Jerusalem
An amazing room and an amazing view are going to make you very happy when you stay at The Inbal Jerusalem. The place is very elegant but also very comfortable and inviting. There are over 300 rooms here, many of them suites, offering plenty of space and great perks for your family. The rooms feature programming for children on the TV and the hotel offers childcare services.
The restaurant features both an indoor and outdoor dining area. No matter which of them you select, you can be sure the food is exceptional! There are two swimming pools, offering a great place for the entire family to hang out. There are several museums and shops close to the hotel. The First Station Jerusalem offers plenty of shows and live entertainment. Moses Montefiore Windmill is a historical area just a couple of minutes walk time from the hotel.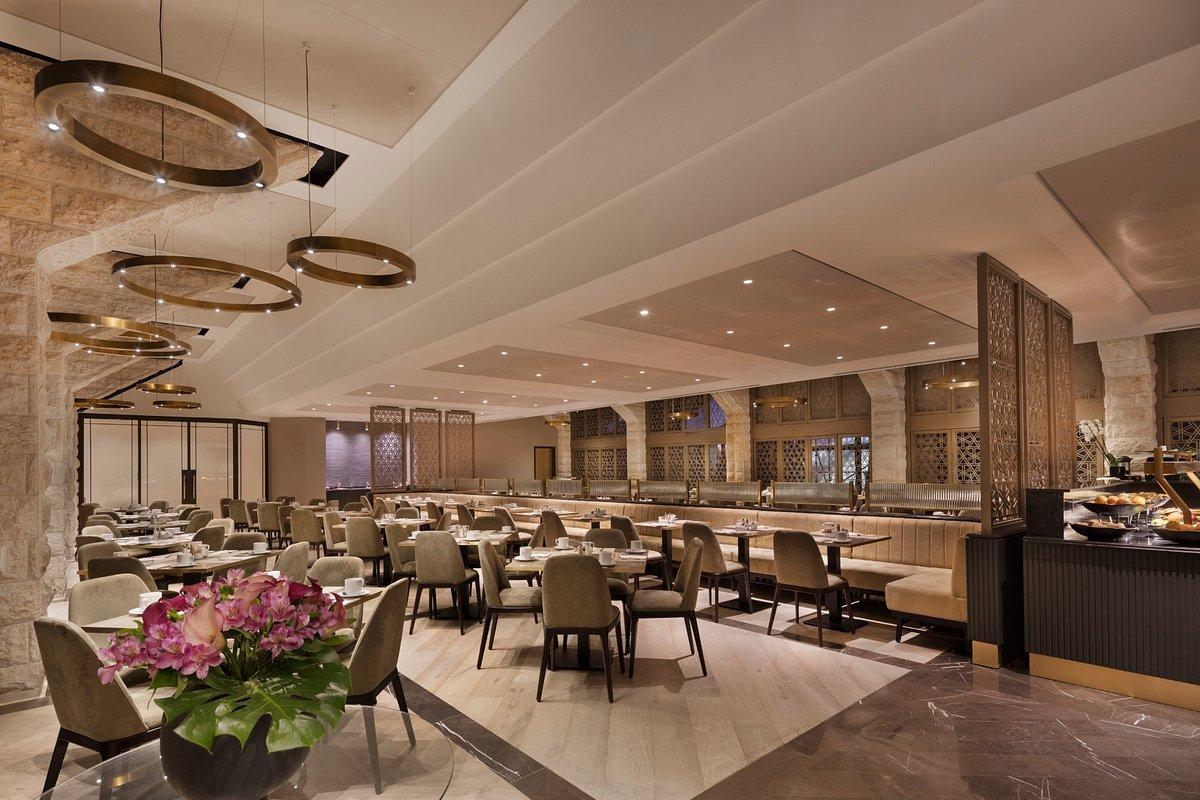 Image: The Inbal Jerusalem is everything you imagine or want from a luxury hotel.
Mamilla Hotel
Offering just under 200 rooms, the Mamilla Hotel is a fun place for a family to stay. The inside décor is set up like a castle, you won't be disappointed! The furnishings are vintage of that era but also very comfortable. The hotel is very quiet, giving you a chance to rest when you desire. There are two swimming pools and an excellent restaurant.
There are two remarkable museums just minutes from the hotel, you can easily walk to them. Allow a day each for the Hebrew Music Museum and The Friends of Zion Museum. There are numerous historical areas and buildings all around this hotel you can see when you go out for a walk. You are also close to shops, restaurants, and live entertainment.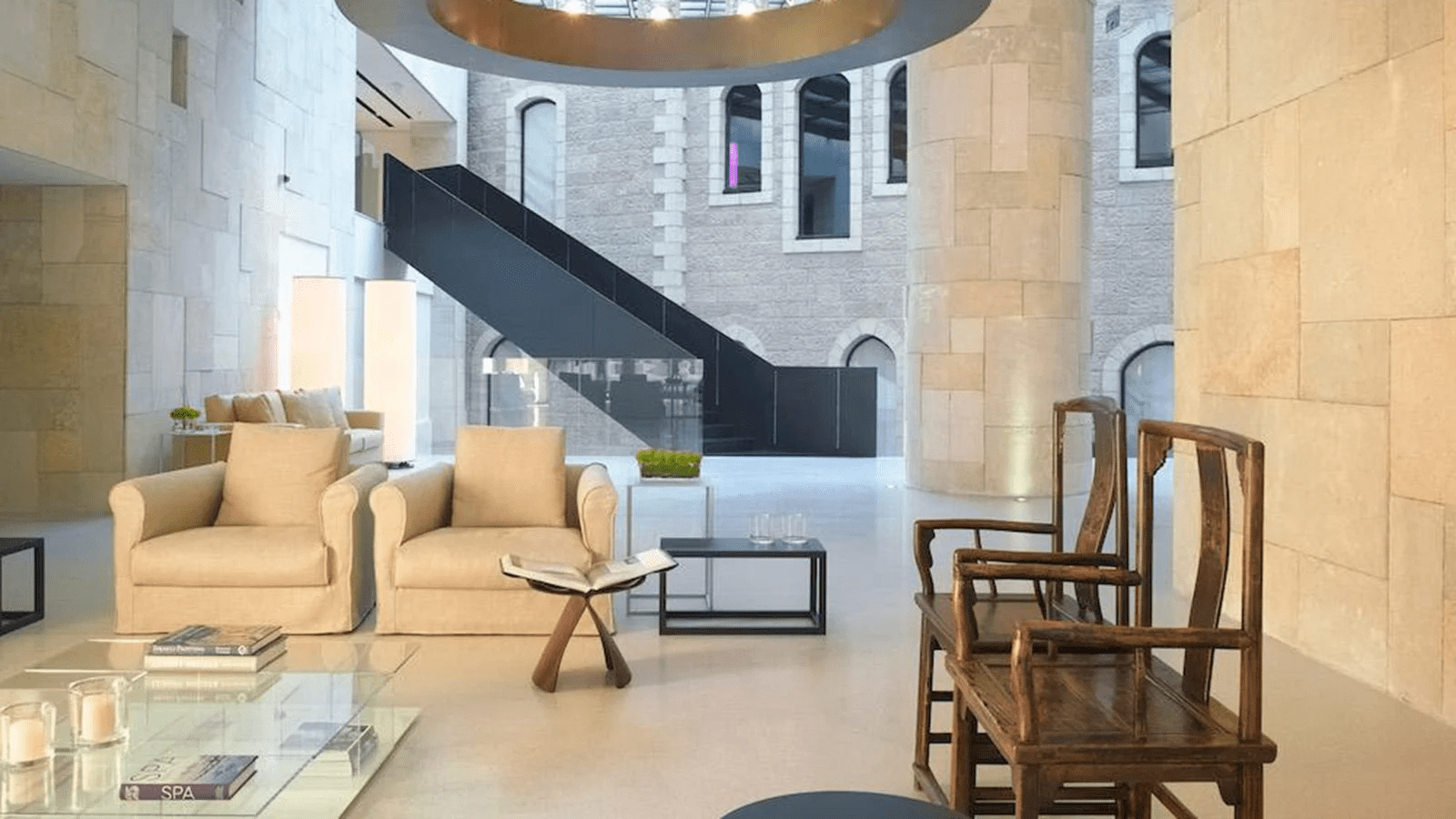 Image: The Mamilla Hotel is a fun and remarkable place to stay, uniquely designed and close to attractions.
David Citadel Hotel
Your view from the David Citadel Hotel is of the Old City, and you will be in awe of what you see! Your hotel is also in a prime location, close to many attractions. There are plenty of places to shop, eat, and enjoy live entertainment. There are almost 400 rooms in this large hotel, but they are quiet and they are large. Your family will love their time here!
The hotel offers daily activities the entire family can enjoy. They also offer babysitting services. The kid's club is a hit because of the fun interactions with the children and great activities. Spend some time in the swimming pools or take everyone to Mamilla Mall for a movie and some shopping.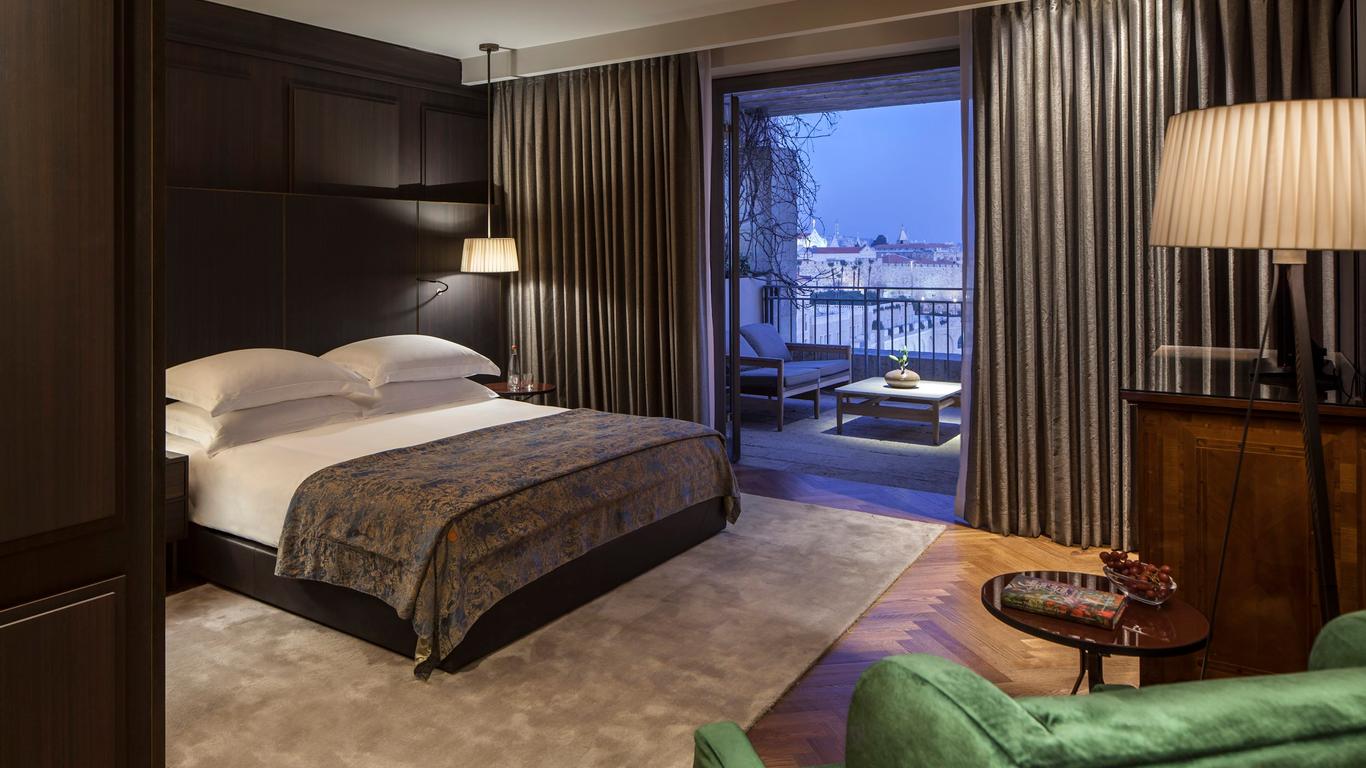 Image: With so much to offer, your family will love staying at the David Citadel Hotel.
Orient Isrotel Exclusive Collection Jerusalem
The Orient Isrotel Exclusive Collection Jerusalem is very close to the Old City. It also balances that with new features including malls, restaurants, and excellent entertainment options. There are plenty of art galleries around this area too. There are almost 250 rooms here, many of them are suites, and that can offer additional space for your family.
Babysitting is offered at the hotel and they have an outstanding restaurant. There are several swimming pools, including an infinity pool. There are plenty of historical buildings and landmarks you can explore, all within walking distance of the hotel. There are also theatres with various shows, check out the schedule for your travel dates.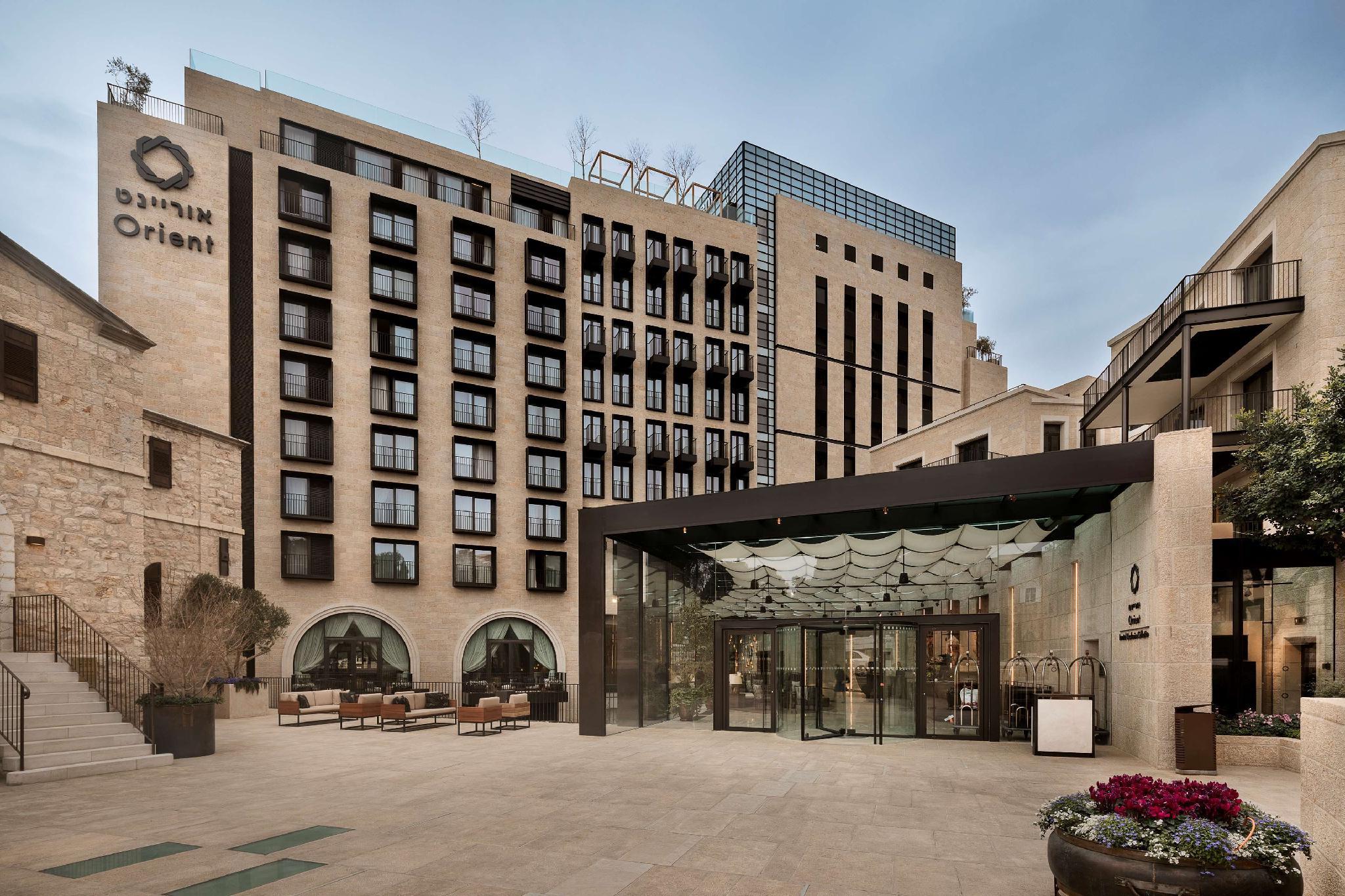 Image: The beautiful Orient Isrotel Exclusive Collection Jerusalem has so much to offer, and it is in an excellent location.