The Sheraton Oman Hotel is based in Oman within walking distance from all types of tourist and business attractions like the Muscat Securities Market and the Central Bank. This luxury hotel boasts stunning views of the world renowned Al Hajar Mountains. With views of the Al Hajar Mountains and the city of Oman, guest's will be happy to know that the Sheraton Oman hotel is one of the tallest buildings in Oman. While boasting such beautiful views, it is also in close distance to the Muttrah Cornich, which is spread three kilometres. This seafront stretch is known to encompass beautifully manicured gardens and fountains that guests can walk through. Guests staying at the hotel also have access to the Sheraton Fitness and Spa, where they are able to relax as well as keep up any fitness regime that they keep up at home at home.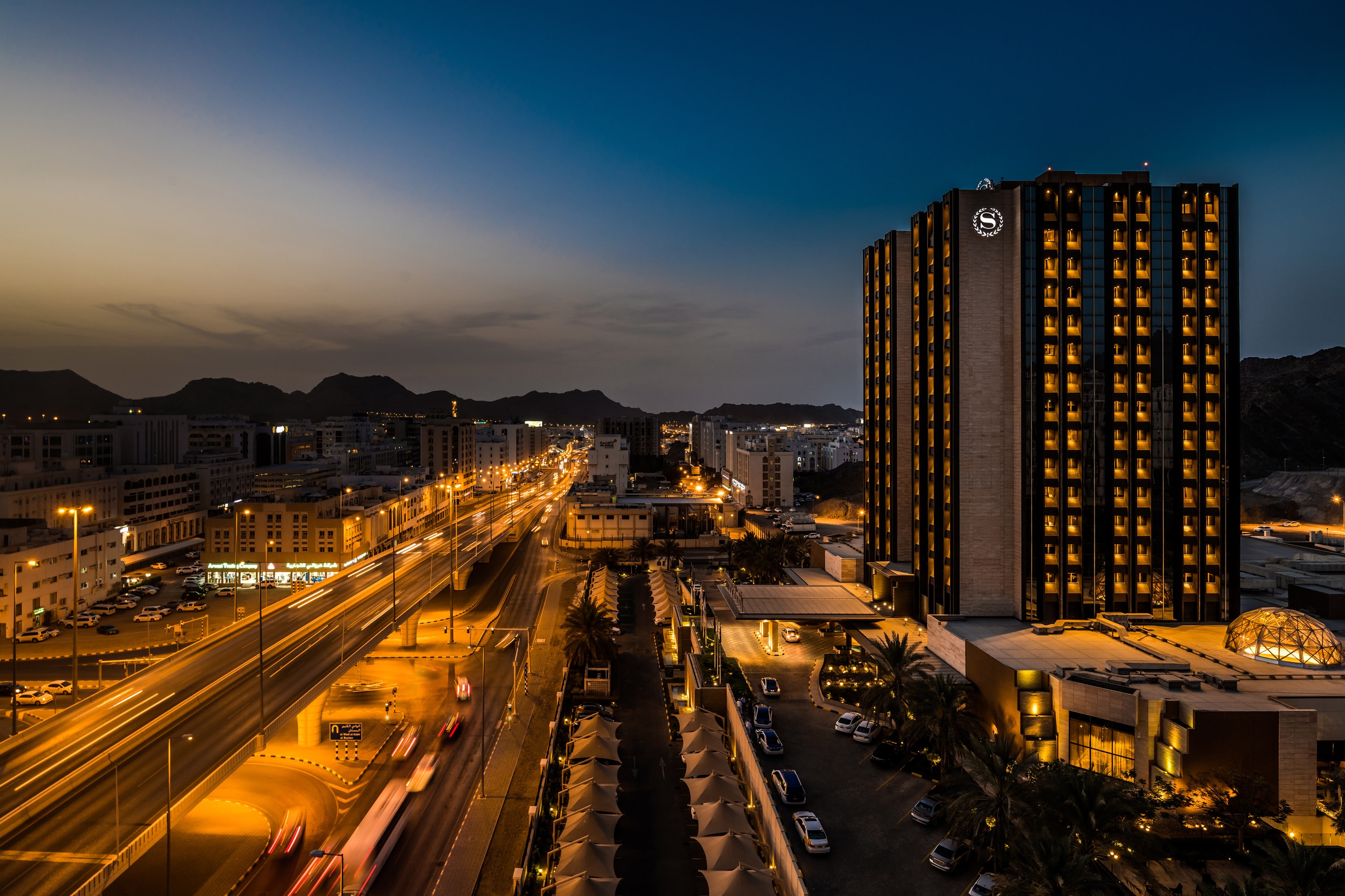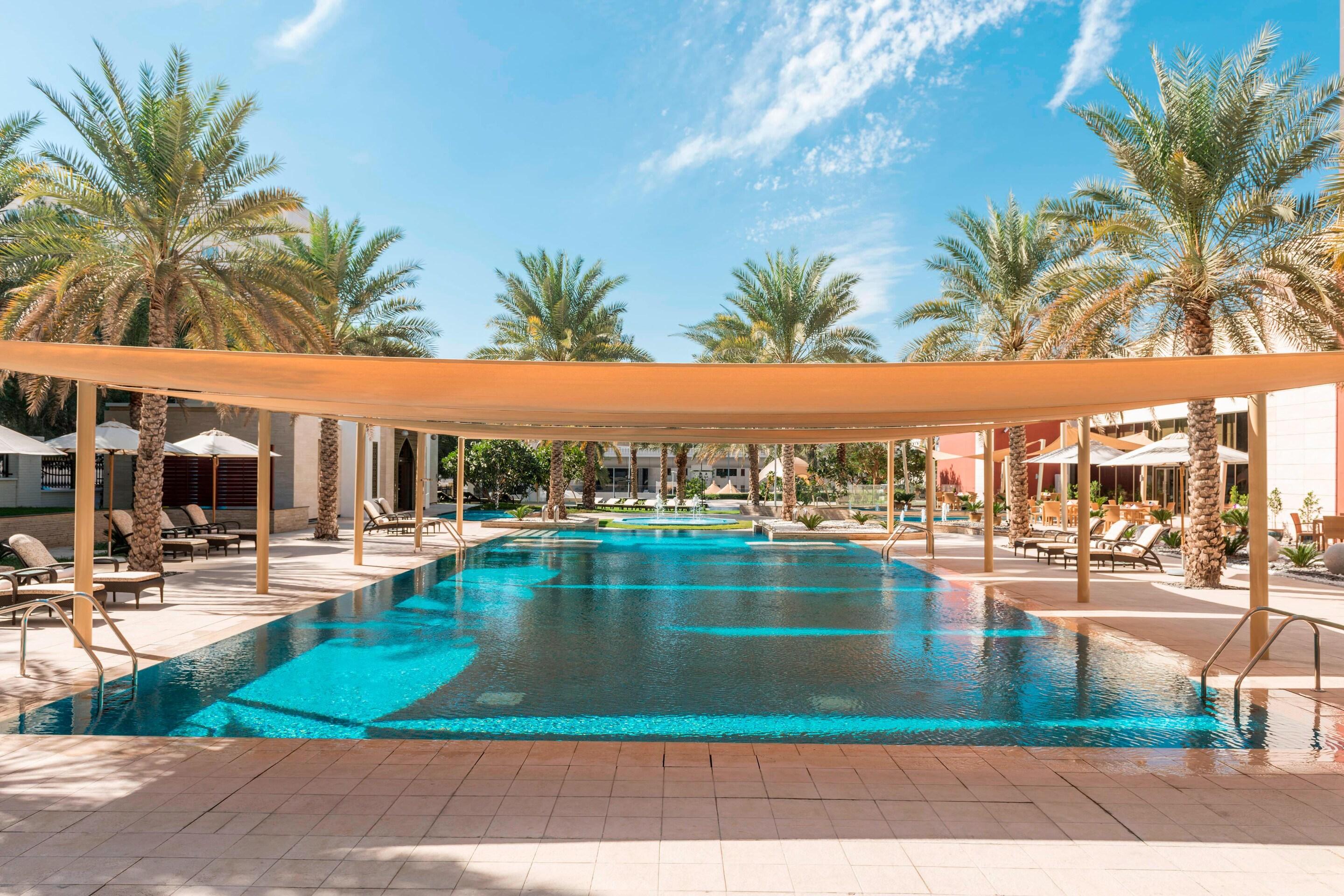 Why You Should Go There
The Sheraton Oman hotel offers guests foreign exchange for any of their money needs. This five star hotel also offers guests complimentary fast speed wireless internet and valet parking, as well as parking on the premises. It is within perfect distance from places like the Mirani Fort, the Corniche, the Old Ruwai Souk, as well as the Qurum Natural Park. With such an abundance of things to do, guests will never not be busty. If guests are in more of a relaxing mood, they can indulge in the hotels sought after spa, with a very good name. The spa features an extensive list of therapeutic treatments that contain many elixirs. The staff within the spa are committed to ensuring guests are in their best and relaxed state.
The Sheraton Oman hotel has a variety of different restaurants that guests can choose from at their leisure. Guests can enjoy sitting at The Courtyard between the pink cherry blossoms, while they enjoy a variety of international cuisine, along with seafood every Wednesday night. Guests also have the option to sit down at an American steakhouse, that has infused some Latin flavourings to create the ultimate tasting experience. After eating all the good food that has been provided, guests might be interested in getting back into the gym. Thankfully this five star hotel has accommodated for this with their Sheraton Fitness Centre. This fitness centre contains some of the most cutting edge equipment, from treadmills to free weights and rowing machines. It is also conveniently open seven days a week and twenty four hours a day, with access to steam rooms and saunas.
Accommodation
This luxury hotel boasts two hundred and thirty rooms and suites that have views of the Al Hajar Mountains and the cityscape of Oman. The accommodation has been described as comfortable and spacious for all guests to enjoy. Guests can expect the suites and rooms to be furnished at the highest standards.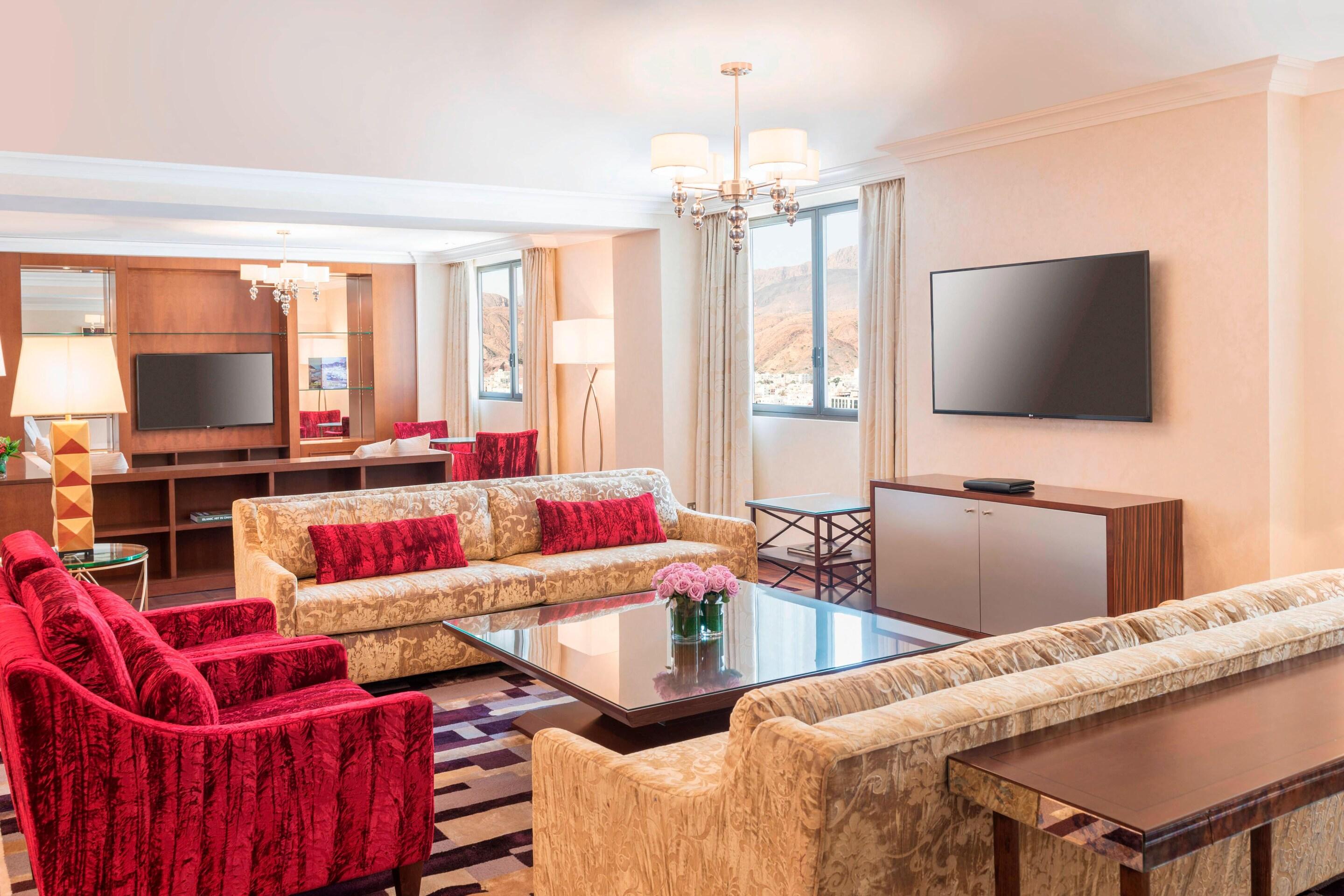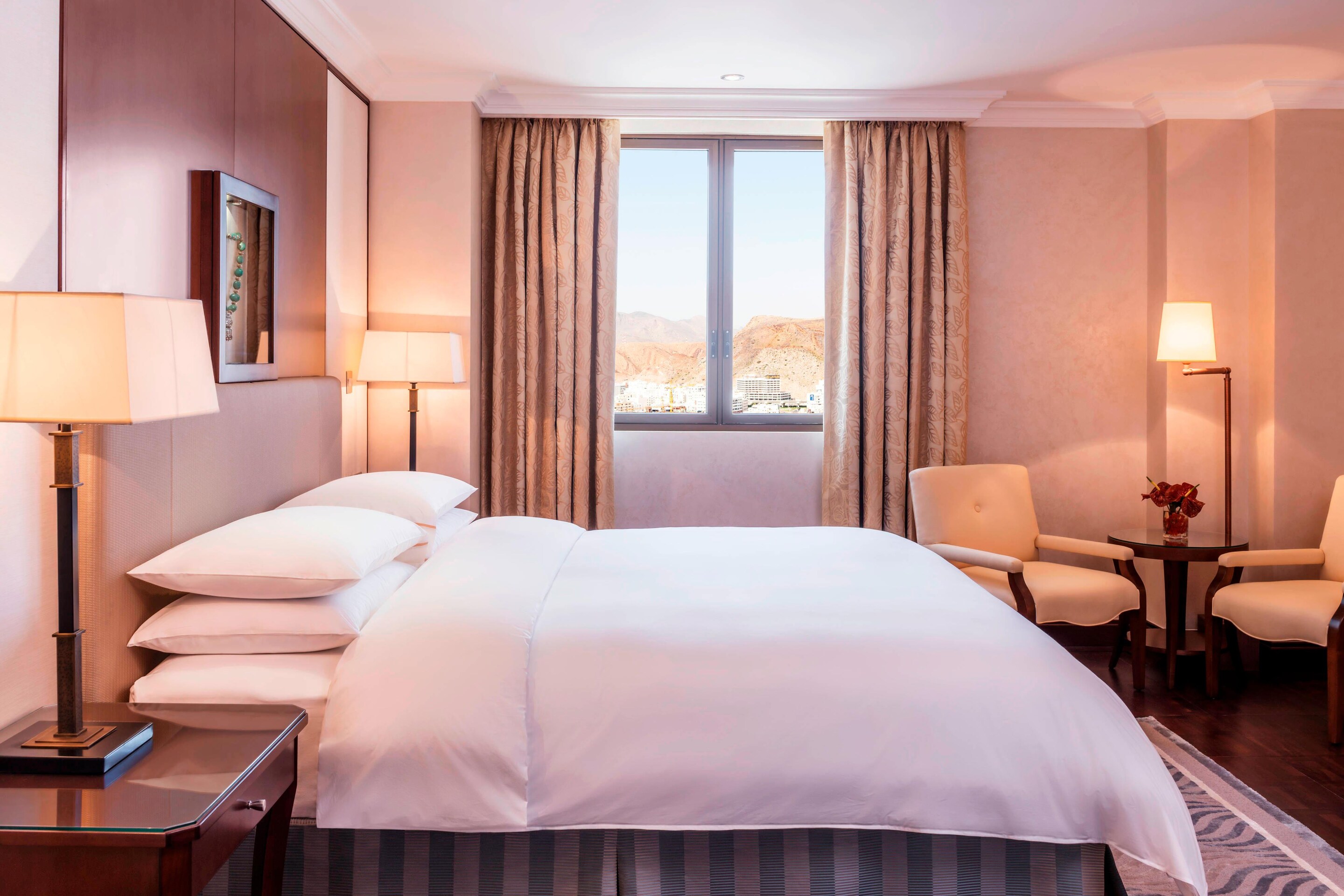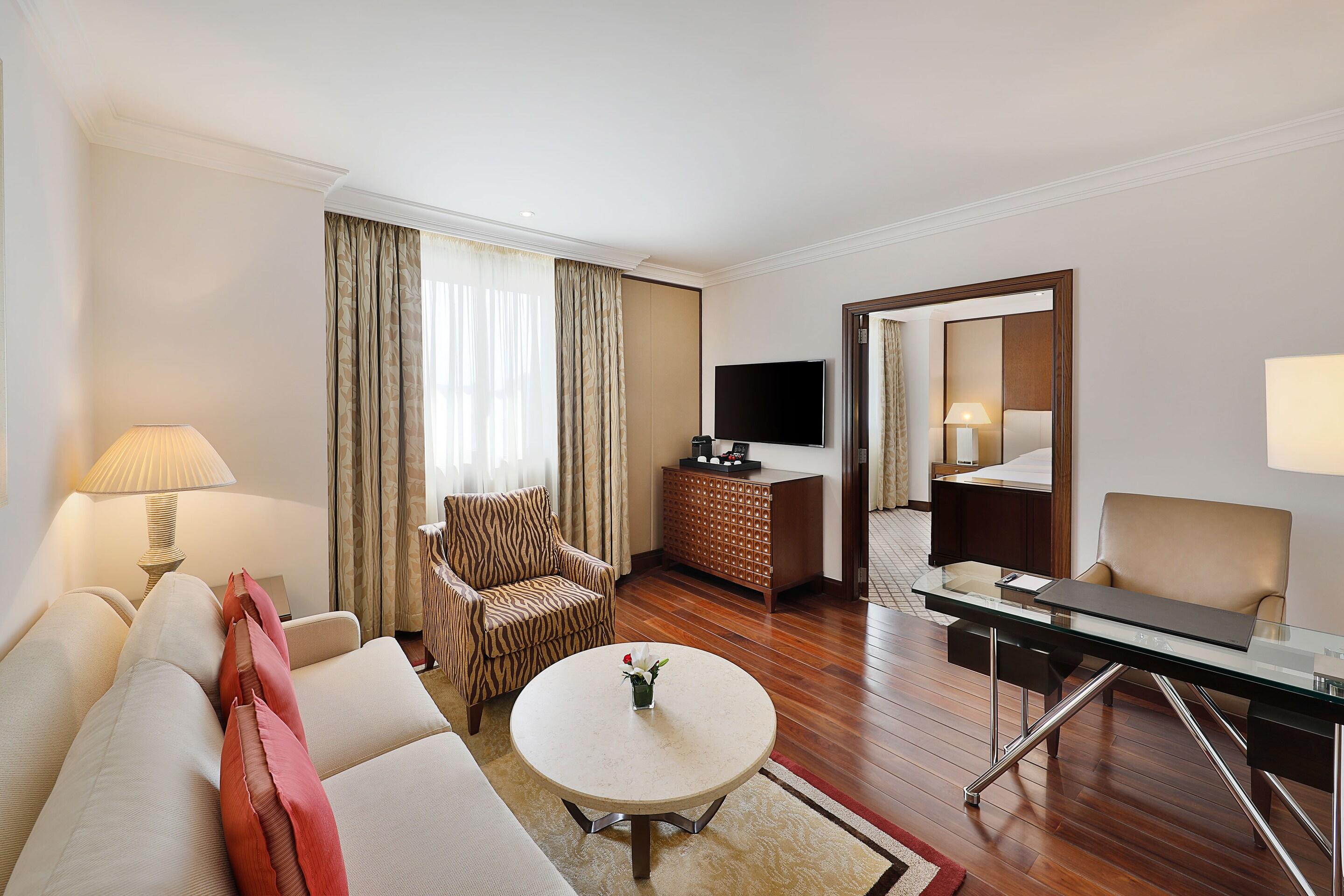 The guest rooms and suites incorporate different aspects of traditional Arabic hospitality and modern furnishing and décor. They have also been designed to ensure the maximum comfort for all guests. Guests will also be able to view the stunning views of the cityscapes of Oman through the crystal clear windows. Whether it is the Guest Room, 1 King or the Executive King Suite that guests are staying in, there is a place for everyone.
Executive Club Lounge and Kids Club
The Sheraton Oman has the offering of an Executive Club Lounge to all guests. This hotel does not have a Kids Club.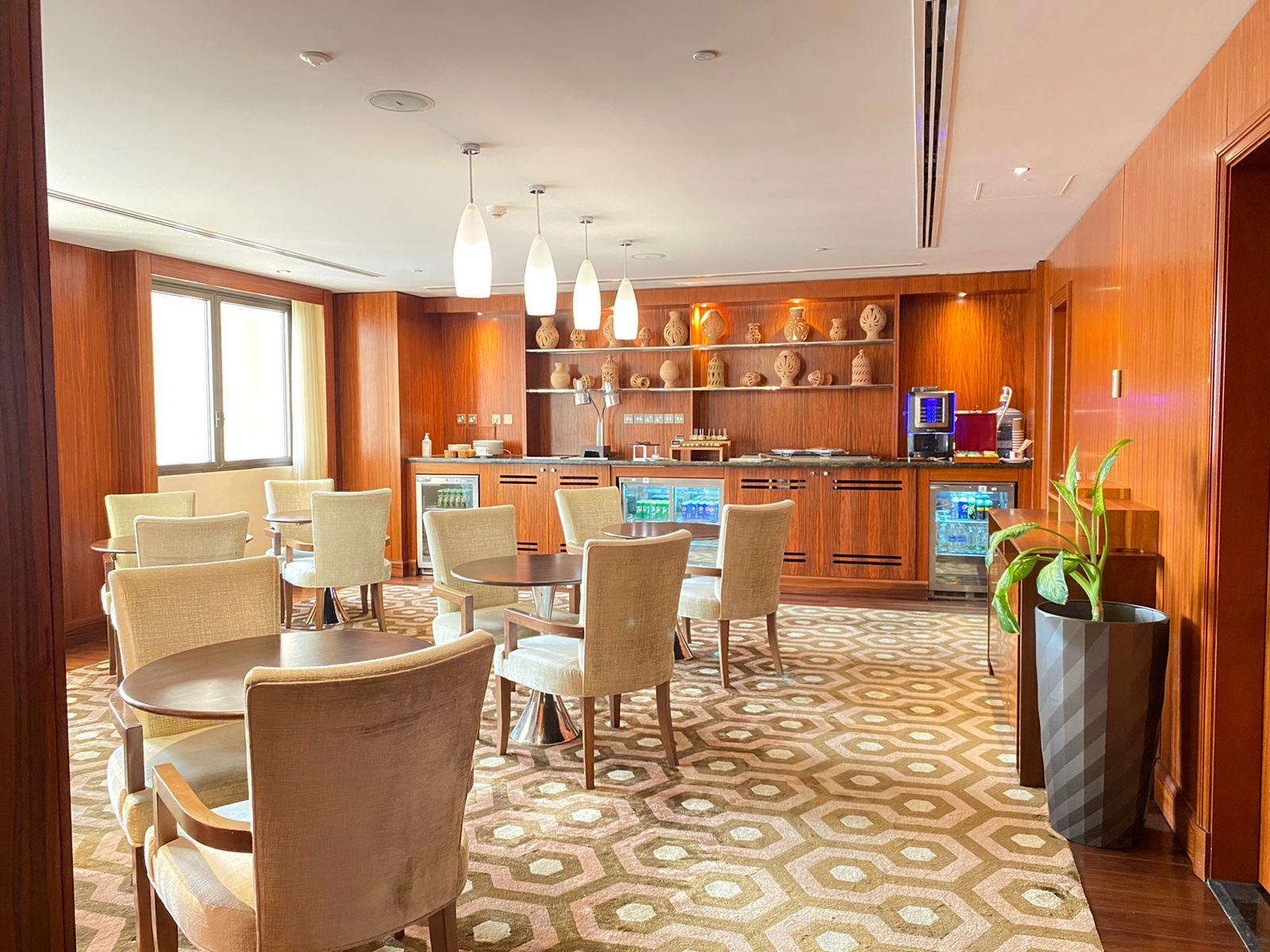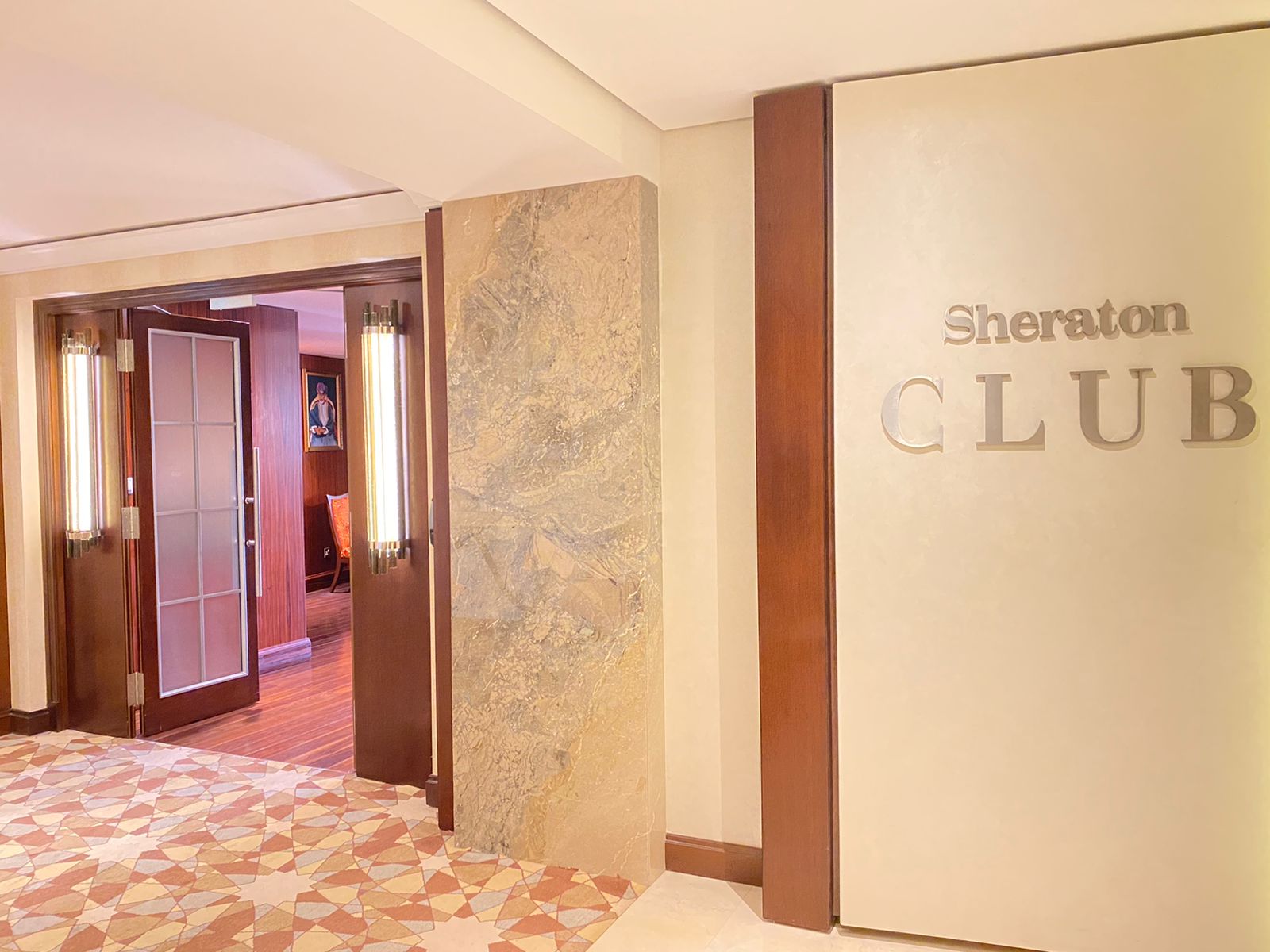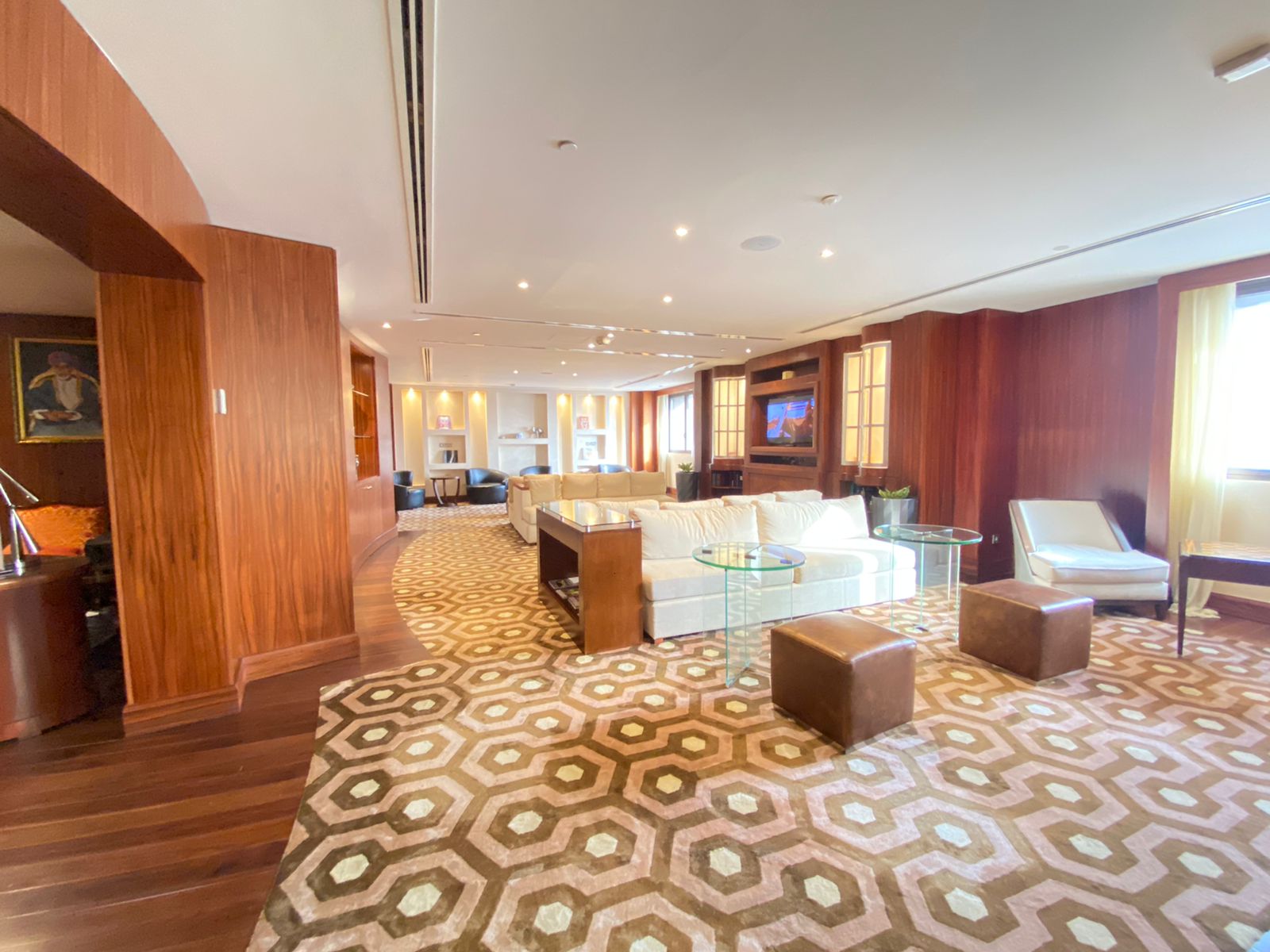 The Executive Club Lounge at the Sheraton Oman is one of the only Executive Club Lounges that is open twenty four hours around the clock. While being open all day, this Executive Club Lounge gives guests the opportunity to enjoy indoor dining in the comfort of the Lounge with attentive staff. All while being able to experience stunning views of Oman. You can read more about their Executive Club Lounge by Clicking on the button below:
Sheraton Oman Hotel Executive Club Lounge