The Sheraton Oman Hotel Executive Club Lounge is based on the thirteenth floor of this luxury hotel in Oman. While catering to guests on business as well as leisure, the Executive Club Lounge offers a variety of different foods throughout the day to Club members, including:
Breakfast served from 7am to 11am
Happy hour served from 6pm to 8pm
Coffee and tea is served all day
Breakfast that is served in the Executive Club Lounge will offer many different breakfast items for guests to choose from. While children or teenagers are allowed in the Executive Club Lounge throughout most of the day, children under the age of twenty one years old will not be able to access the Executive Club Lounge between Happy Hour (6pm to 8pm), as alcohol will be served.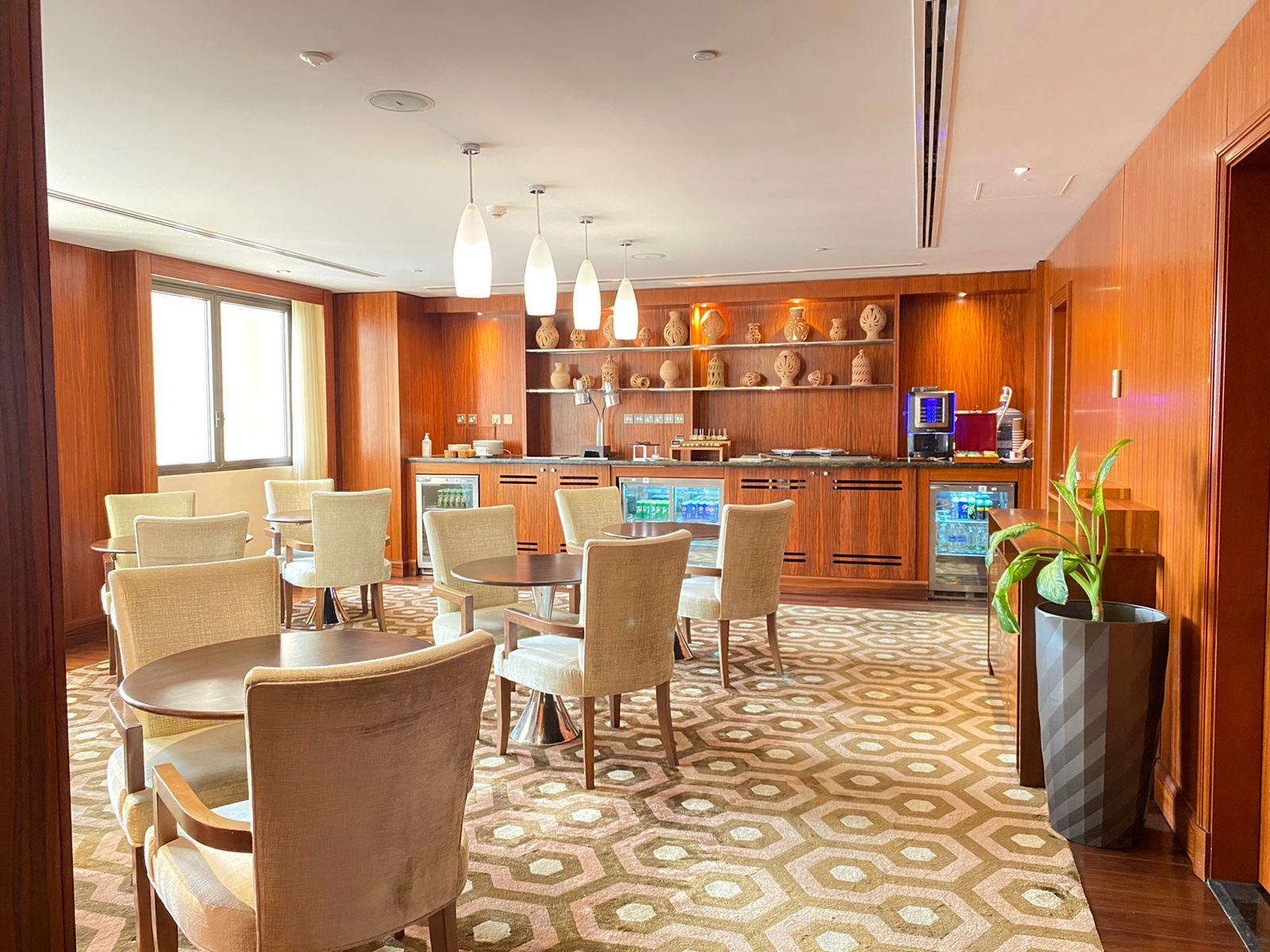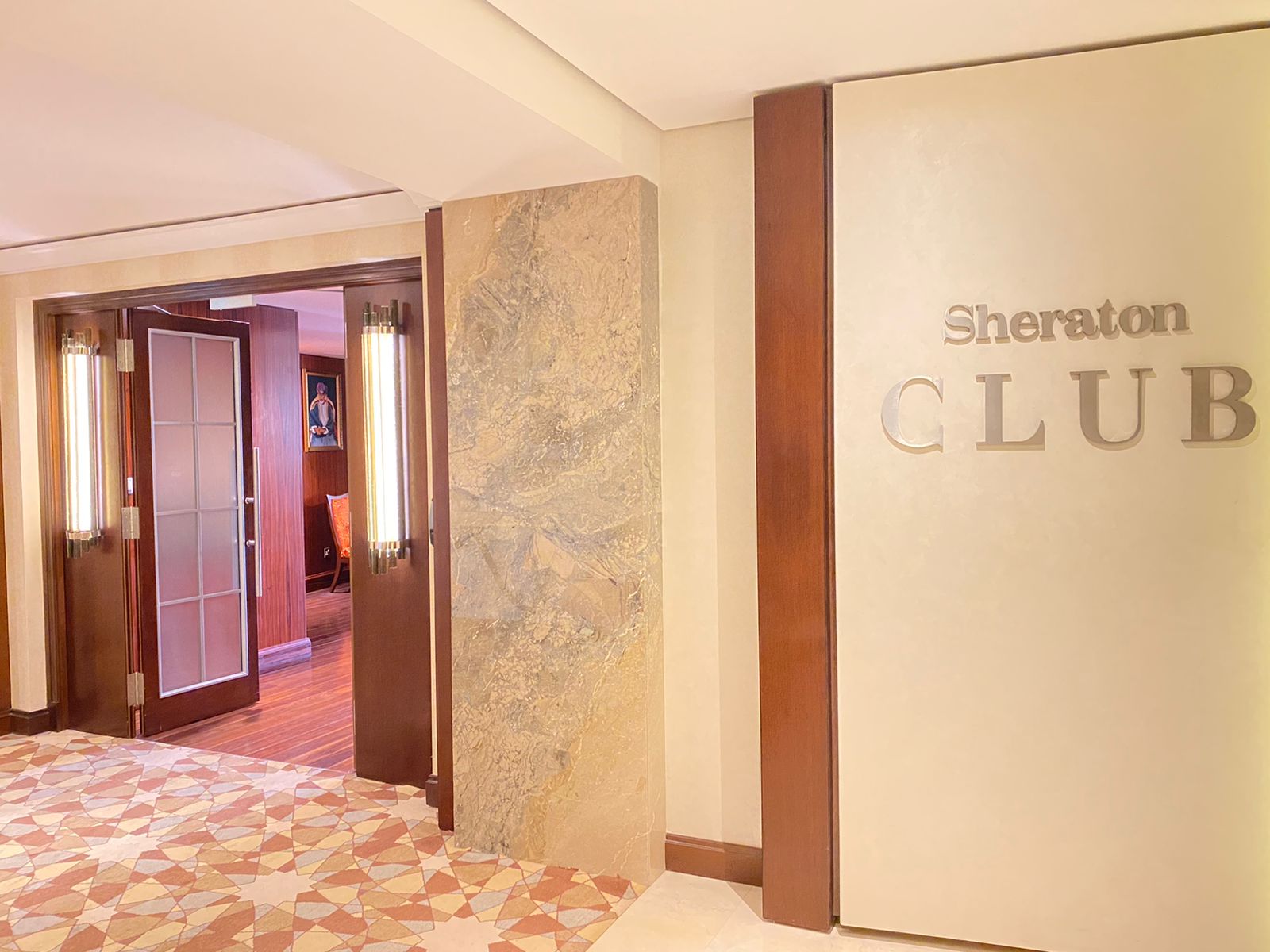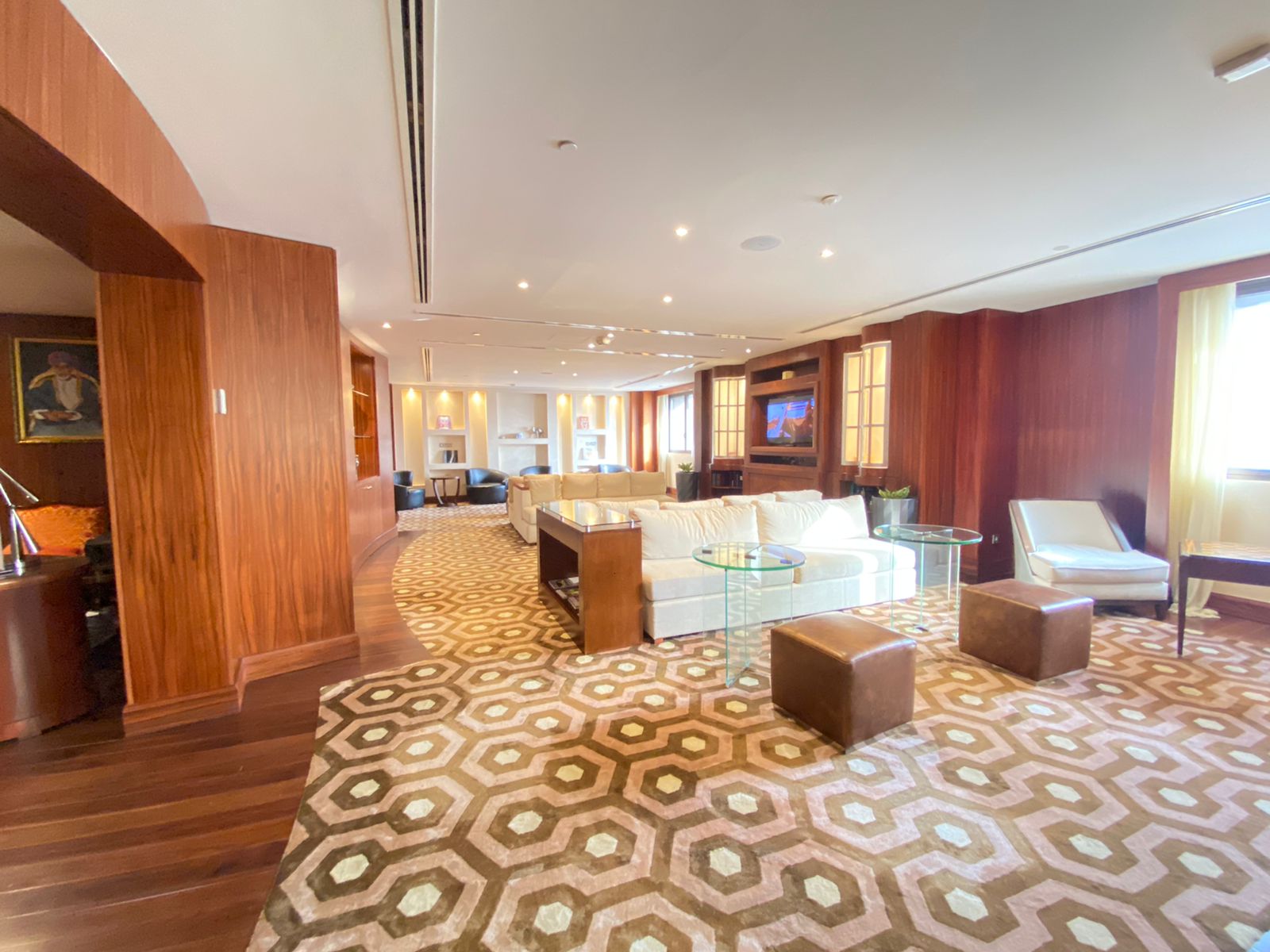 Convenient All Day Accessibility
Guests that have a night owl tendency, will be happy to know that the Executive Club Lounge is open every day for twenty four hours. While coffee and tea stations will be manned by an Executive Club Lounge attendant from 1:30pm to 9:30pm, it will be self-serve for guests after that time. Guests can also enjoy soft drinks that are available all day. As breakfast is not enough, guests can also expect to have a main dish that is served between the Happy Hour. Food that includes Beef steak, baked or grilled fish, chicken with mashed potato, mushroom sauce and seafoods. Other foods on offer include samosas, cakes and salads. Alcohol drinks include whiskey, vodka, gin, cocktails and beer for guests to enjoy.
While enjoying all of the different types of foods on display, guests can enjoy being in the space of the beautifully furnished Executive Club Lounge. The entire Executive Club Lounge has been furnished with premium quality furniture and amenities. It is accented and decorated with beiges and browns and it has ample space for many guests to sit and be comfortable. The Executive Club Lounge is well lit with stylish lighting and it offers comfortable couches as well as tables and chairs to enjoy the food. Guests will be able to embrace the extended touch of luxury through the Sheraton Oman Hotel.
Connect with Family and Friends
Guests will be able to either enjoy some quiet time to themselves with a book or complimentary access to the wireless internet. They will also be able to connect with their friends and family over a drink in the Happy Hour. While the Executive Club Lounge caters for guests that are on holiday, it also accommodates guests who are on business. Guests on business are able to make use of the business meeting area in the Executive Club Lounge at any time. They just need to make sure that they book the business meeting areas in advance to ensure availability. The views through the Executive Club Lounges windows are also stunning, overlooking the Oman cityscape. Guests should make sure that they include the Executive Club Lounge access while booking accommodation at the hotel as it is always worth it for every guest. From the delicious food served all day, to the comfortable atmosphere and the stunning view.