Top 5 Rated Luxury Family Friendly Hotels in Kuwait City
Don't settle for mediocre or poorly maintained accommodations, not when you can have excellent luxury in Kuwait City! We have looked at many hotels, and these are the top 5 your family will enjoy staying in. They have plenty to offer, they are beautiful, and they provide easy access to common attractions and amenities.
Hilton Kuwait Resort
The view from the Hilton Kuwait Resort overlooks the Arabian Gulf. This is the ideal place to stay if you plan to spend time at the beach. Just a few steps and you are right there, enjoying a private area that won't be overcrowded with visitors. Some of the upgrades offer a private pool such as the suites and villas.
There are several restaurants at this hotel, ensuring you will always have something available you are excited to dine upon. Many attractions are within walking distance, and there are also bikes for rent from the hotel. There are activities for children each day and an indoor playground. Babysitting services are offered. The swimming pools are a huge hit for families, including one specifically for kids.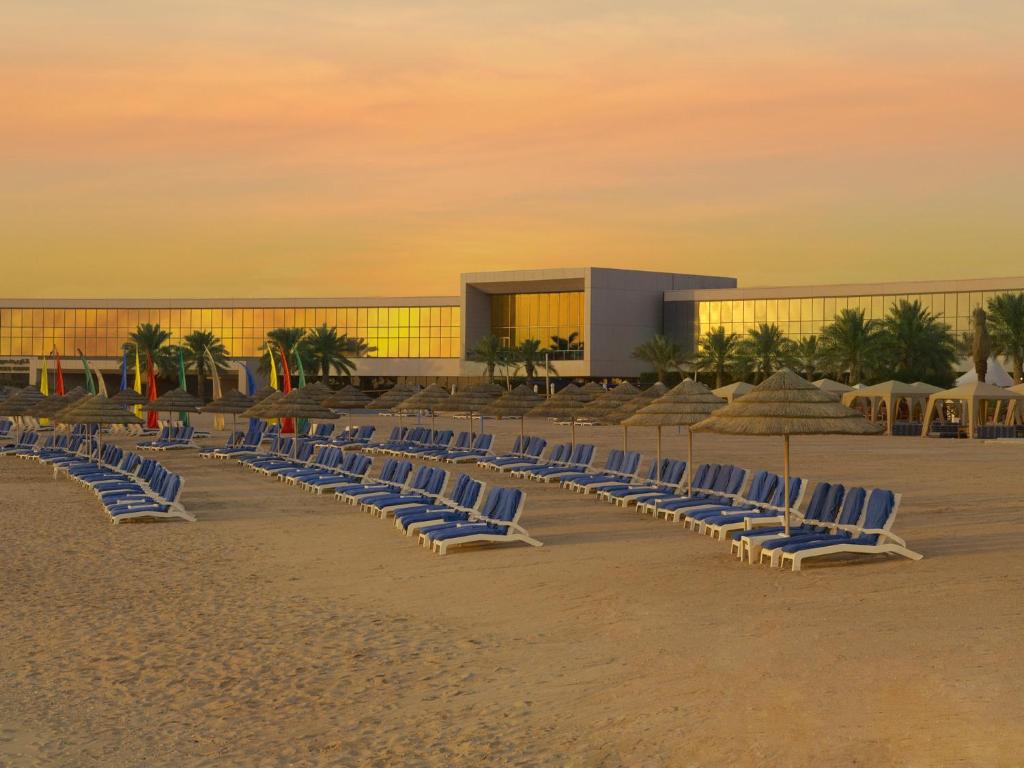 Image: Staying at the Hilton Kuwait Resort offers plenty of comfort and access to a private beach.
Jumeirah Messilah Beach Hotel & Spa
Guests love staying at the Jumeirah Messilah Beach Hotel & Spa as they have access to both Kuwait City and Messilah beach. There is plenty to do in both areas, so a centrally located hotel is ideal. The beach offers plenty of water sports activities and a place to relax. Explore the towers in Kuwait City or spend time at Tareq Rajab Museum.
The hotel features a game room with table tennis, billiards, board games, movies, video games, and music. It is a great hangout for families and there are tennis courts outside for some fun competition. The kid's club offers daily activities for children to take part in. Babysitting is available at this hotel, giving adults time for activities or a nice dinner without children in tow.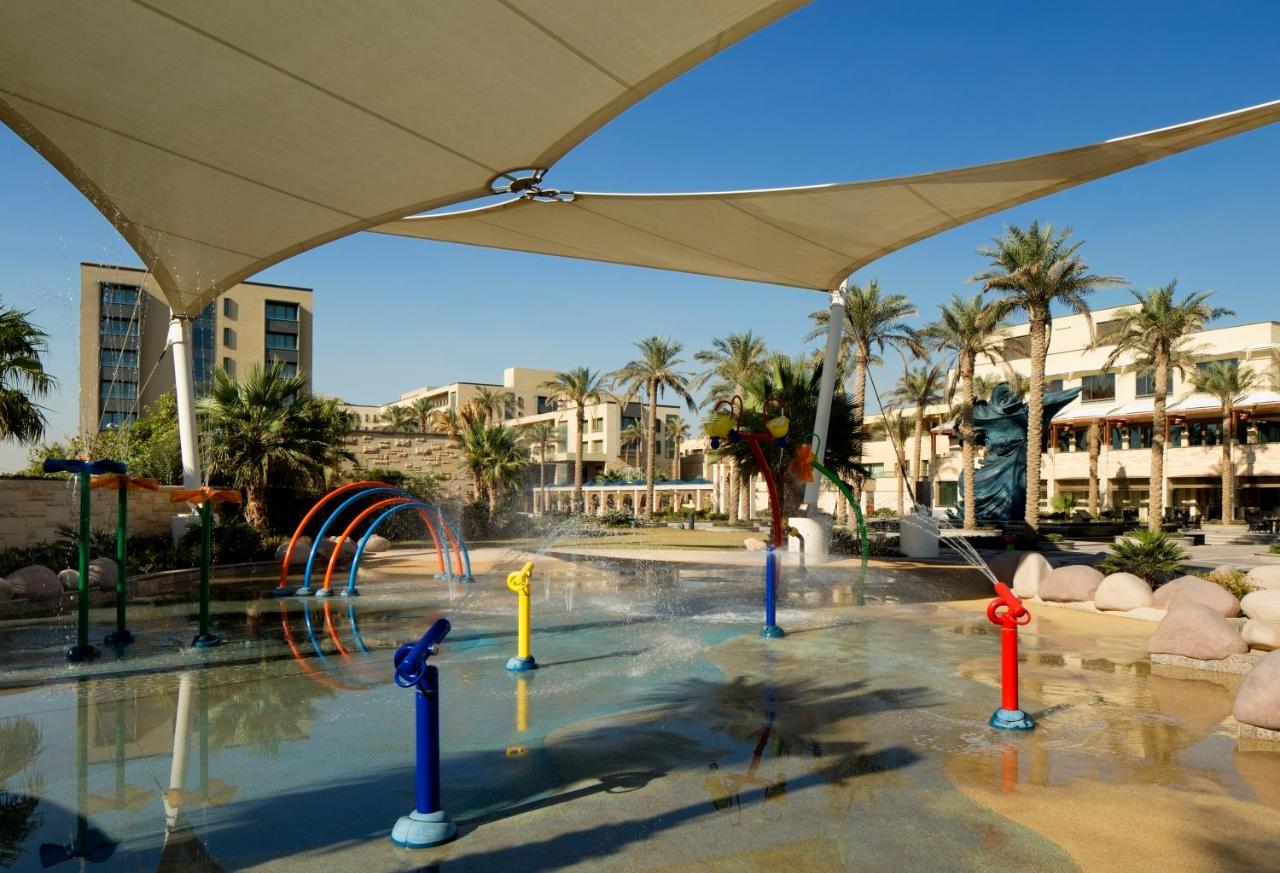 Images: The Jumeirah Messilah Beach Hotel & Spa goes to great lengths to welcome families and keep children entertained!
Safir Fintas Kuwait Hotel
One of the largest and most elaborate places to stay is Safir Fintas Kuwait Hotel. Many room types are offered including a large spaced room, suites, and furnished apartment styles. Your family will appreciate the extra space during your holiday. The lovely outdoor garden is a beautiful place to take a walk.
There are four restaurants here, each with a unique menu of amazing food options. There is both indoor and outdoor seating available. In less than 5 minutes the family can walk to Gate & Al Bairaq Shopping Arcades. There are plenty of shops, places to eat, live entertainment, movies, and video games for all to enjoy. The beach is right outside of the hotel, giving you convenient access.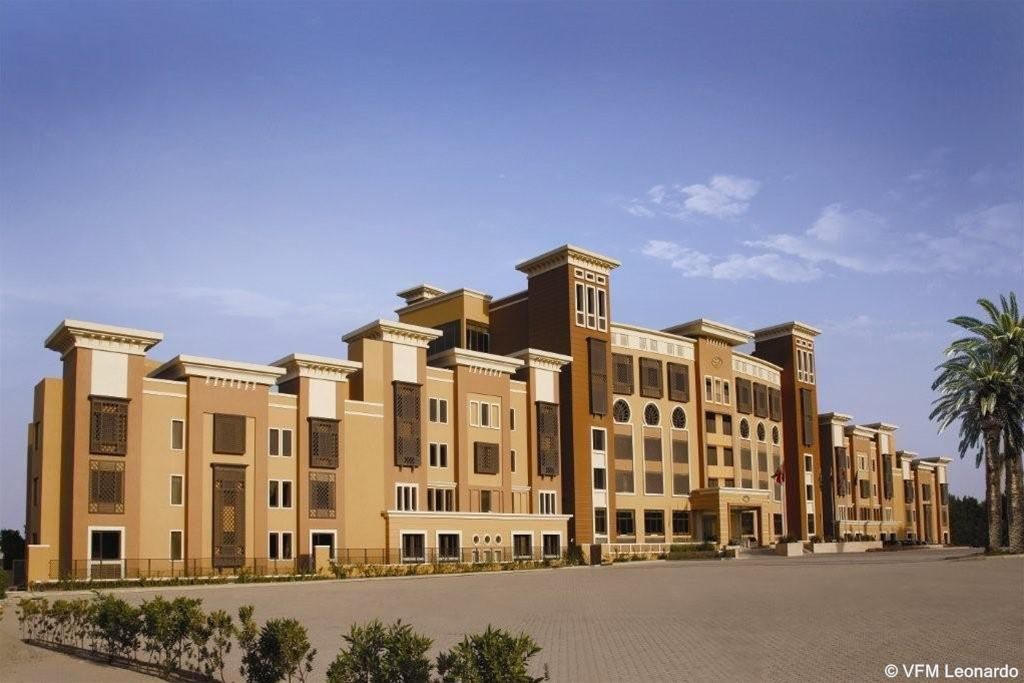 Image: The gorgeous Safir Fintas Kuwait Hotel offers upscale accommodations in a wonderful location; your family will love it!
Movenpick Hotel Kuwait
The beautiful green surroundings of Movenpick Hotel Kuwait provide an attractive view, but the hotel itself is spectacular inside and out! There is a playground for children outdoors and a play area inside. The hotel features three swimming pools, one for adults only. The kid's club offers a variety of fun activities each day of your stay. There is live entertainment each evening.
The Avenues offer a terrific place to shop, eat, and see the sights. It is about a 3 minute walk from the hotel. Souk Al-Mubarakiya offers a flea market and street vendors, a great place to purchase one of a kind items.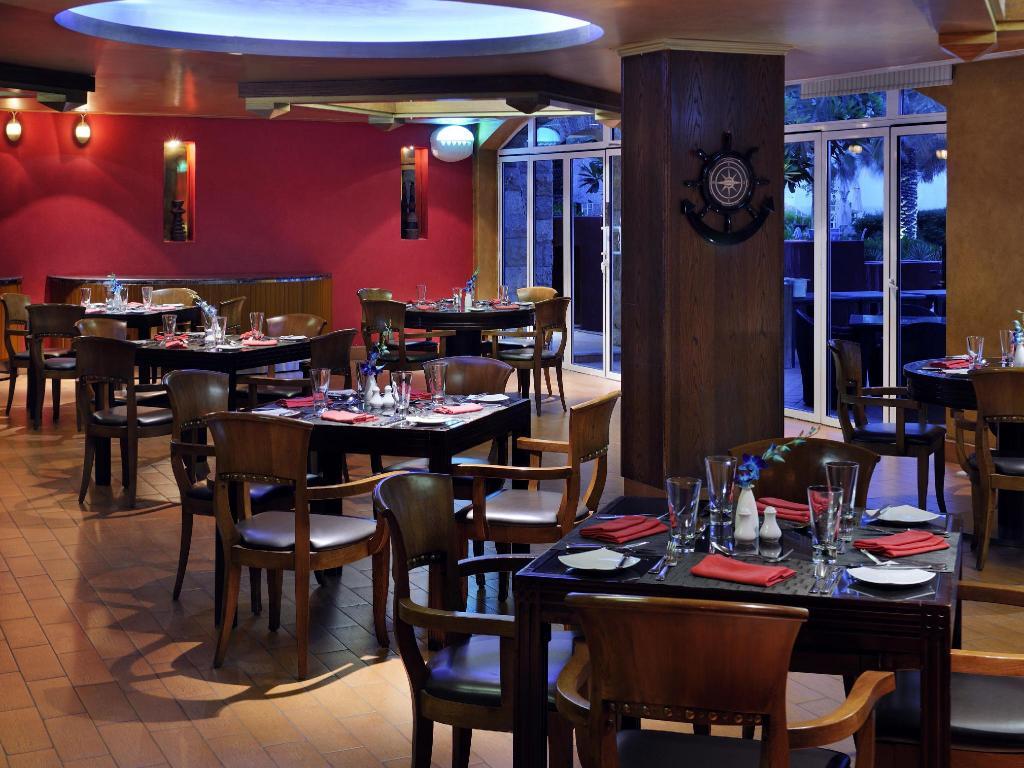 Image: Fine dining is just one of the many reasons to stay at the lovely Movenpick Hotel Kuwait.
Sheraton Kuwait, Kuwait City
This is a perfect place for a family holiday, offering lush furnishings and large rooms. Babysitting is offered at the Sheraton Kuwait, Kuwait City. The beach is right outside the door, providing easy access to come and go all day long. There are plenty of water sports and activities to take part in.
Daily activities are offered for children and the family to be involved with. This is a great way to see them smile and have fun! Salhiya Complex isn't far from this hotel, and it offers the best shopping. There are also movies, live entertainment, a play area, and plenty of great food around this location. Musical Fountain Park is a fun place for the family to explore, cool off, and enjoy this unique experience!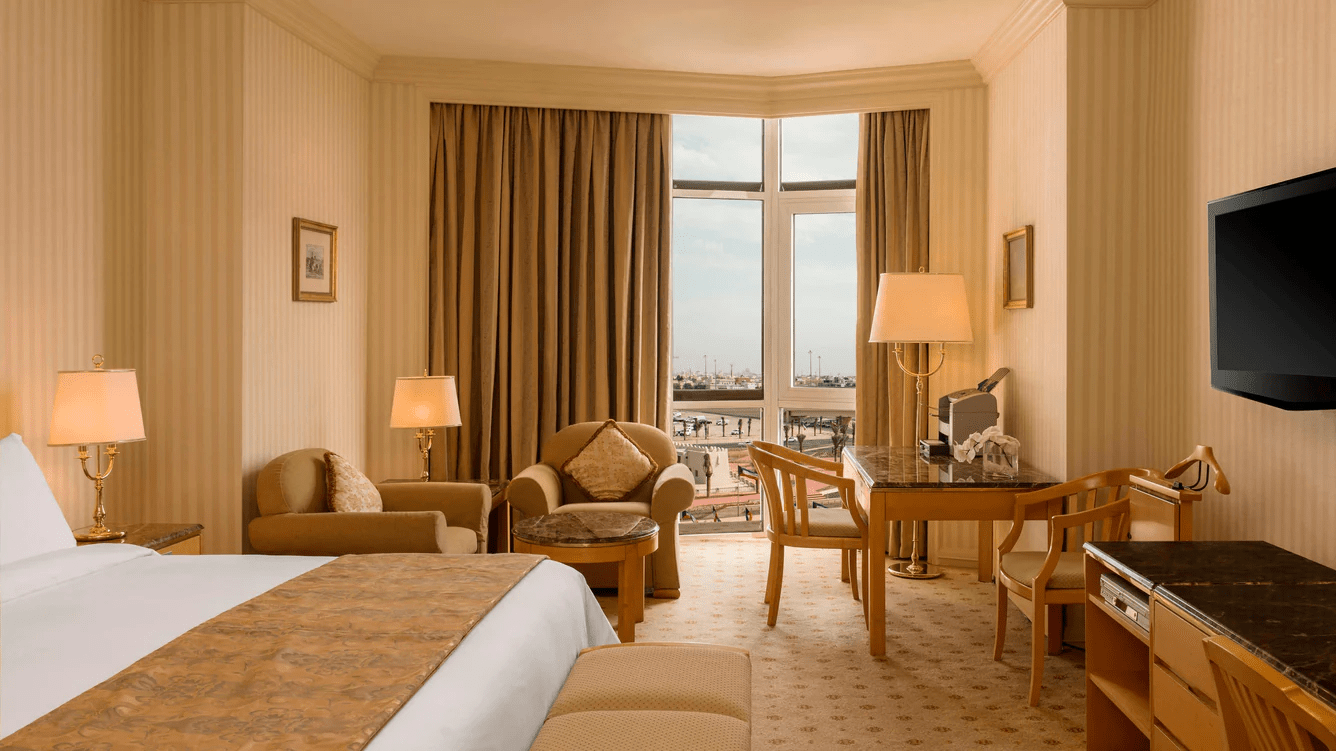 Image: Clean, comfortable, and right by the beach make Sheraton Kuwait, Kuwait City a wonderful choice.