Parents will be happy to know that while they are staying at the Vida Beach Resort Marassi Al Bahrain, that there is the option for their children to take part in activities at the Kids Club. The Kids Club is also known as Vida Kids or QIX is placed conveniently on the second floor of the hotel for children to access. This Kids Club allows access to children of all ages with its toys and games. Parents should be happy to leave their children at the Kids Club, while they can enjoy a moment to themselves to enjoy what the hotel has on offer. The Kids Club is kept under the watchful eye of crew members at all times. There are three crew members that are professionally trained that are at the Kids Club on rotation at all times.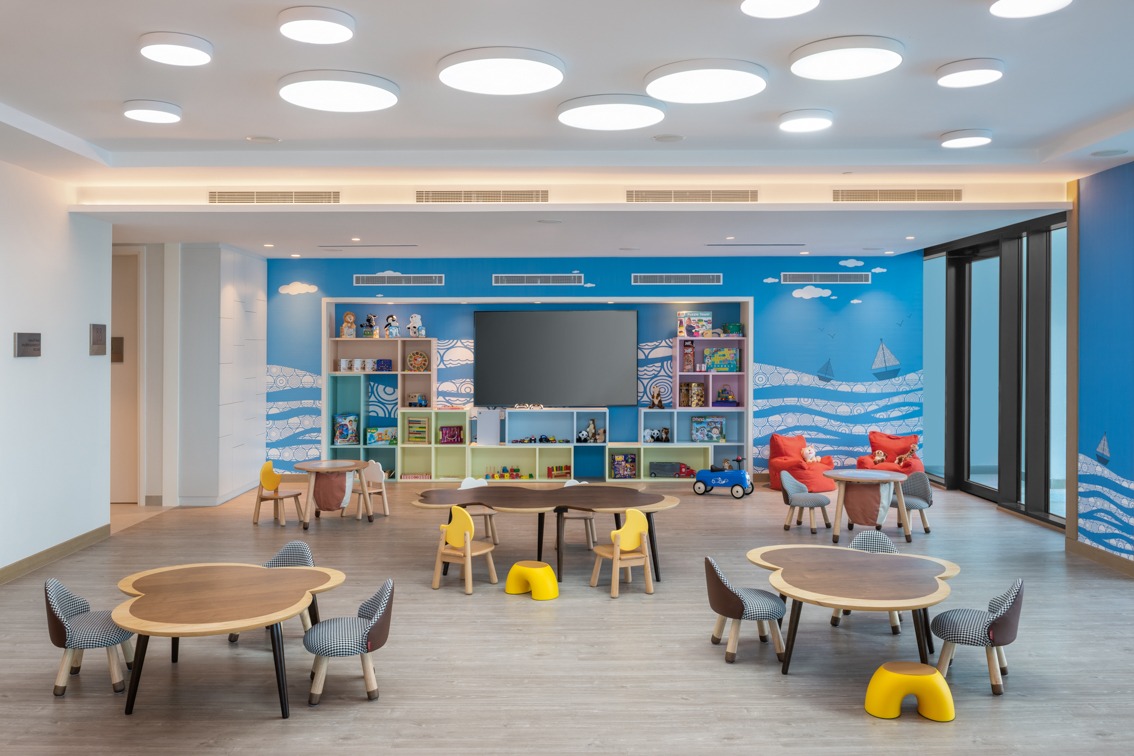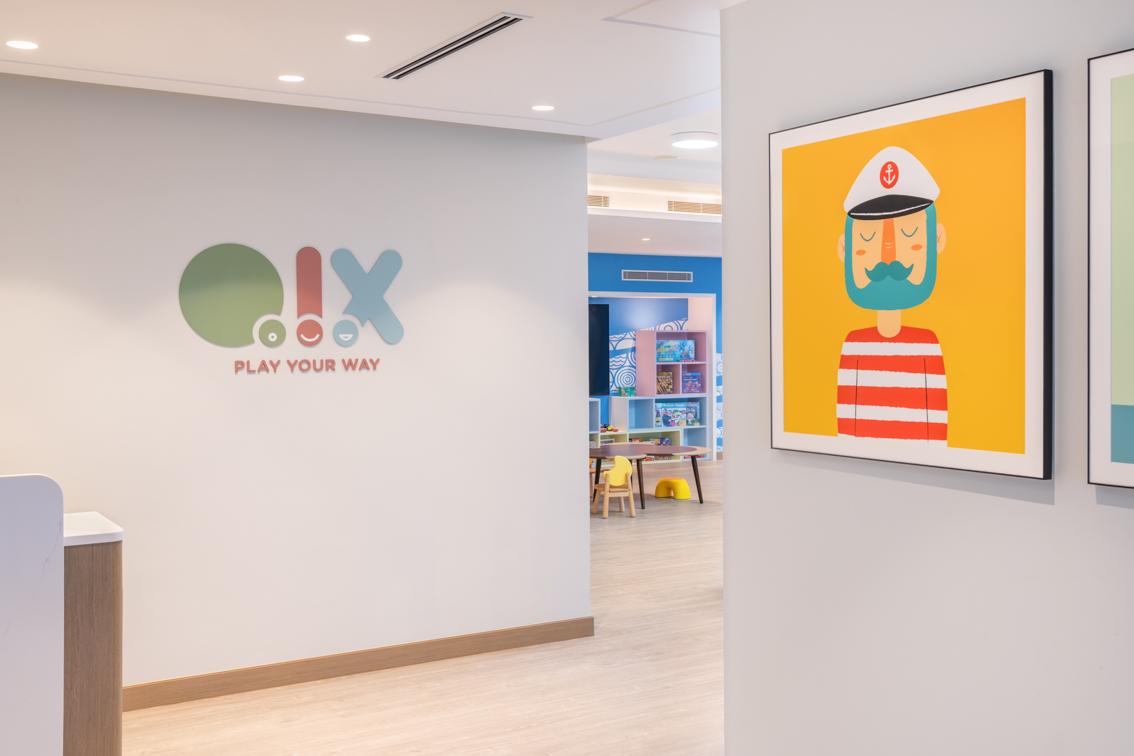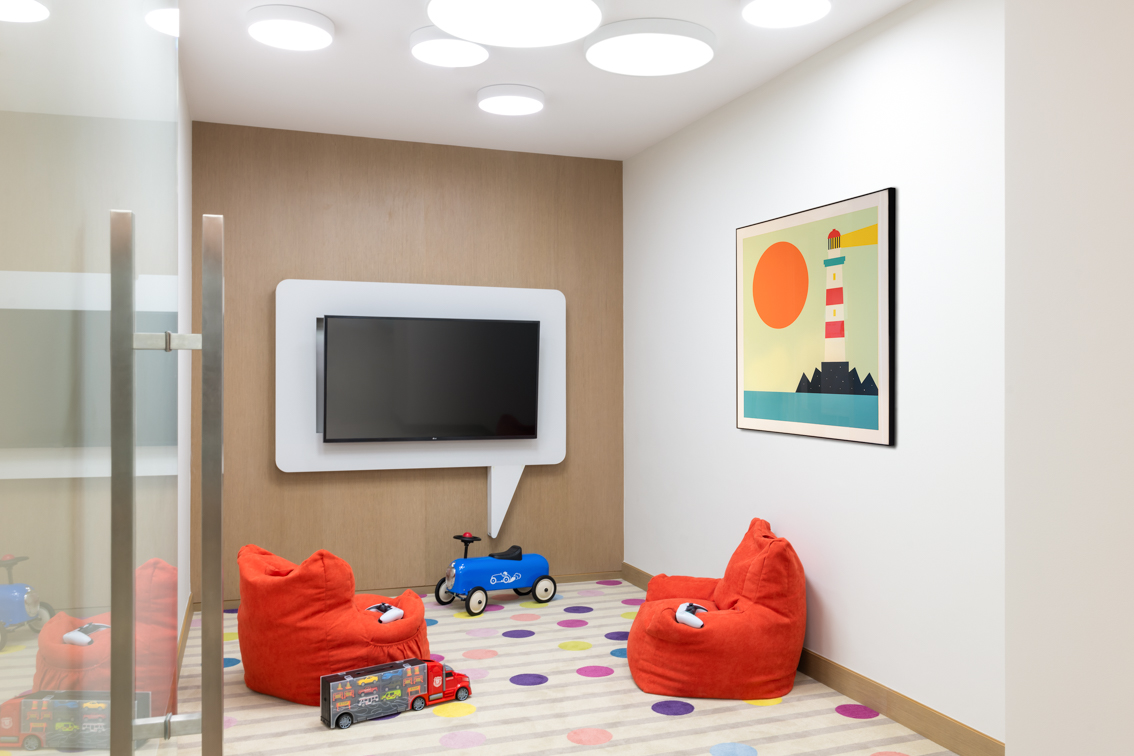 The Kids Club is open to all guests that are staying at the hotel and it is open to people who have booked a Friday brunch at the hotel. Outside guest access will be charged at BD4 on weekdays and BD5 on weekends. Children are encouraged to enjoy every moment they have at the Kids Club, they can play with their siblings or they can make new friends. While the Kids Club is open every day from 10am to 6pm, it is closed for thirty minutes after every activity for sanitisation.
The Kids Club does not have an age limit, by they do ask that children that are under the age of four years old, are accompanied by an adult at all times. As mentioned previously, the children will be under careful supervision by the staff at all times to ensure that the children are safe. Parents should make an effort to get their children in the Kids Club as early as they can in the day as it only has capacity to take thirty five children at a time.
Special Scheduled Activities for Vida Kids
The team at this Kids Club have put together an action packed activity schedule that is bound to keep children of all ages entertained for hours. The children within the Kids Club will be able to have fun all while they are in a safe space. The state of the art facilities that the hotel has provided for the Kids Club, really do stand out. As a child steps into the Kids Club they can see pristine and well thought out facilities. The indoor facilities have been lit up with really good lighting, the walls have been styled with wave-like blue wall paper.
Along with a huge flat screen television that children can watch off, there are many little contemporary styled wooden tables and chairs that the children can sit at and use. There are also distinctive blue tepee's that the children can get lost in. Activities that children can expect to take part in on the activity schedule, include: morning yoga, balloon sheep and tiger arts and crafts. All week days in the activity schedule have been themed, for example Mindful Monday and Science Saturday.
You can see a timetable for the Vida Kids Club below: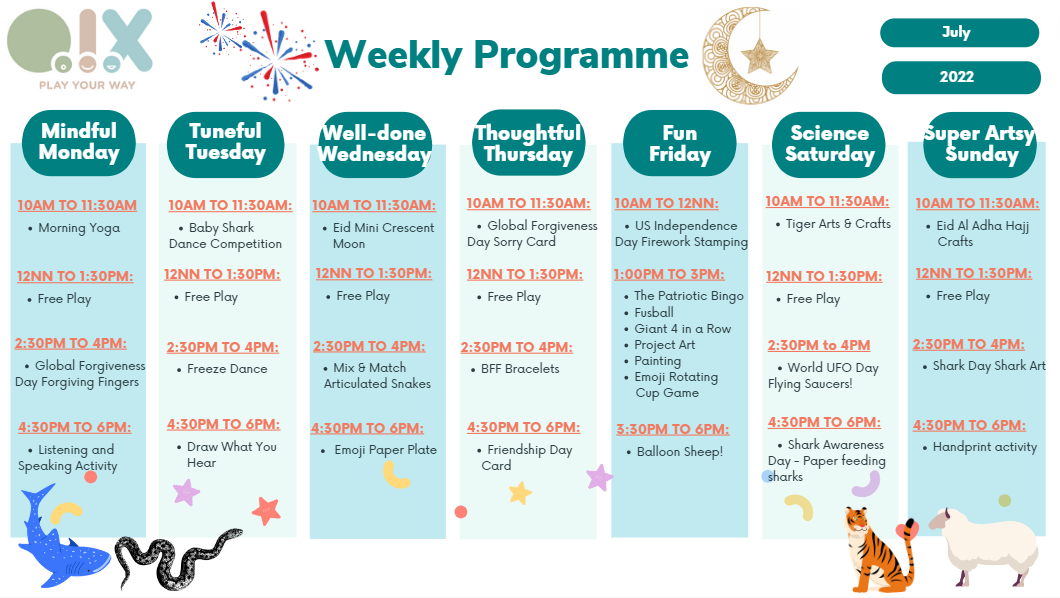 The team at QIX are ready and waiting with a bunch of exciting activities for children that are visiting from all around the world. The children will be so busy they will not want to leave.