Top 5 Rated Luxury Family Friendly Hotels in Manama
Selecting one of the best luxury family friendly hotels in Manama is exciting. Knowing you are in one of the top places to stay can put your mind at ease when you travel. We have all had a terrible experience with a hotel, but you won't have that outcome on your holiday. We have looked closely at many of these hotels in Manama, and these are the top 5 you may wish to look at before you book anything.
InterContinental Regency Bahrain
The InterContinental Regency Bahrain is in the centre of Manama, giving you close access to many attractions. This is a large hotel with over 300 amazing rooms and 6 restaurants. You will have a hard time deciding which of them to get your meals from but they are all a great choice! Children stay free at this hotel and babysitting is offered.
There is live entertainment each night at the hotel, giving you a great way to wrap up the evening. The two swimming pools offer plenty of family fun! Gold City is a great place to explore due to the shops, live entertainment, and great places to eat. The harbour features water activities and many landmarks to check out.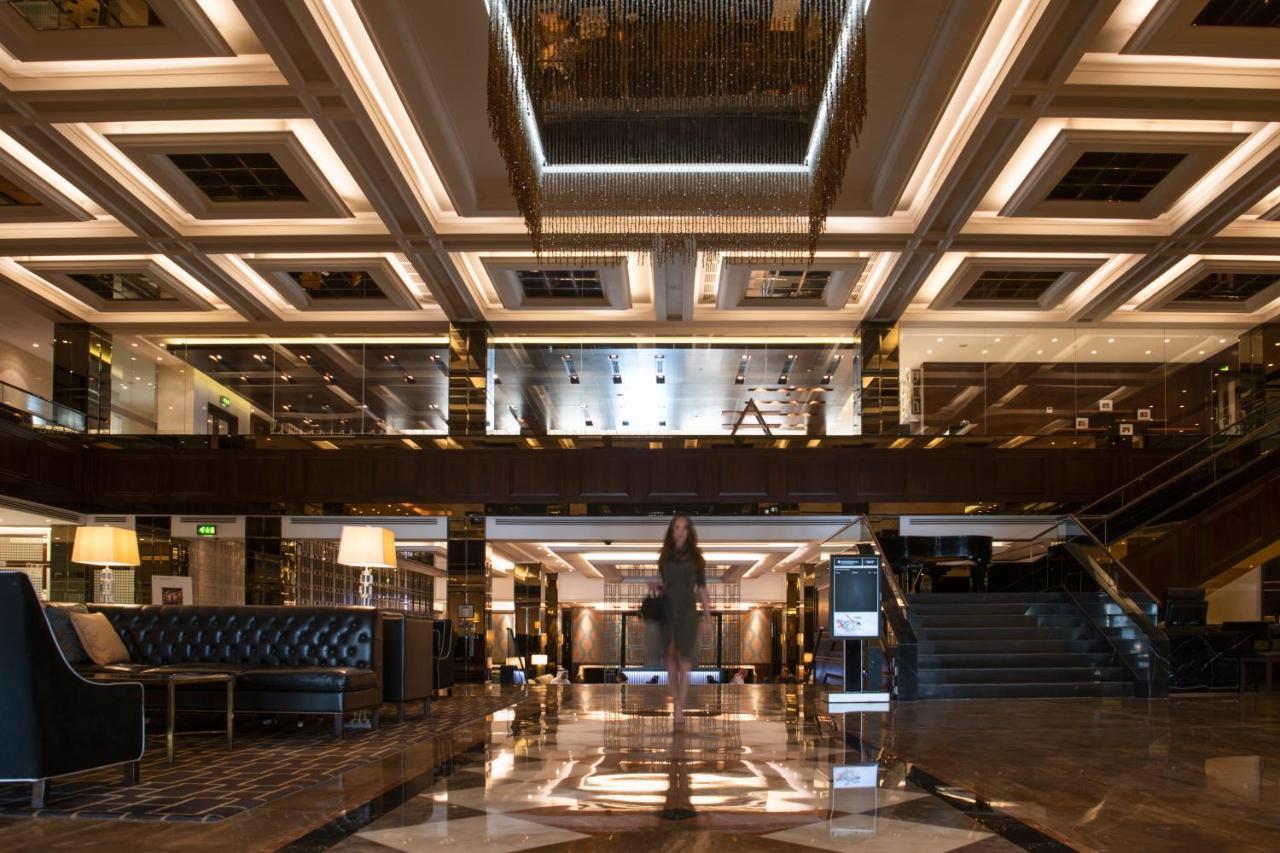 Image: The luxurious InterContinental Regency Bahrain is in a wonderful location and your family will enjoy their room here.
Fraser Suites Diplomatic Area Bahrain
A suite offers more space for you and your family while on holiday. You won't be disappointed with the upscale Fraser Suites Diplomatic Area Bahrain. Not only is it gorgeous and comfortable, but it is right in the heart of all the action. You will find huge shopping malls, movies, places to eat, and places for entertainment all within walking distance of this hotel.
This hotel is family-oriented, offering books, movies, music, and games for everyone to enjoy. There are two playgrounds, one is inside and one is outside. There are several swimming pools at the hotel, one of them is for children only. The food is excellent here, and you can choose to dine in the restaurant, outside, or have food delivered to your room. There are child-friendly options on the menu.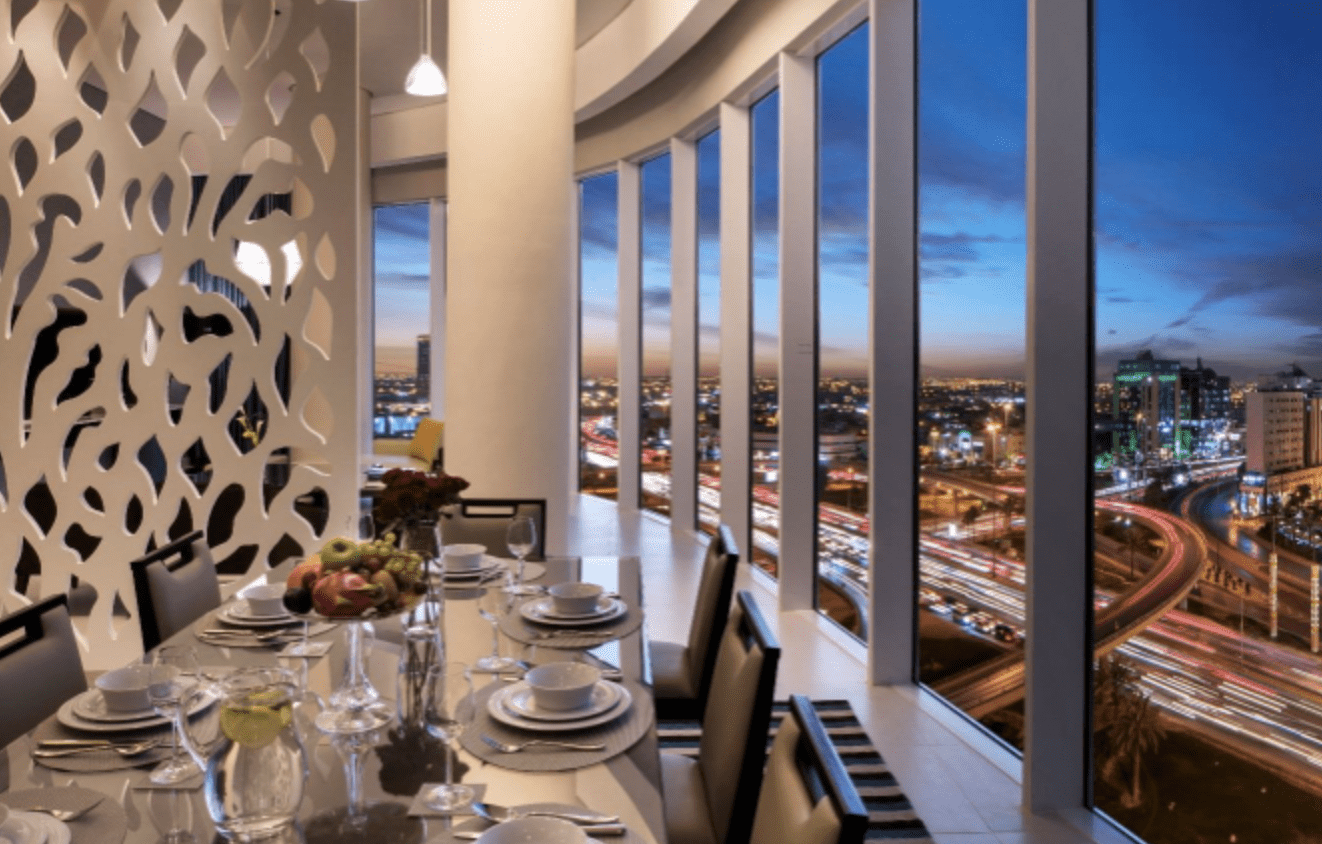 Image: Stay in a large suite with plenty of space and an amazing view of Manama from the Fraser Suites Diplomatic Area Bahrain!
Crowne Plaza Bahrain
The elegance of Crowne Plaza Bahrain is hard to beat, and it is in a wonderful part of Manama. The hotel offers games, movies, and books for children to enjoy. There is a kid's club that is a huge hit due to the variety of activities each day. Childcare is available if you would like to go on an adventure for adults only.
The avenues is close to this hotel, offering some of the best food and shopping around! Moda Mall is another place for shopping and entertainment. Make sure you have several days for your family to explore the various museums and parks.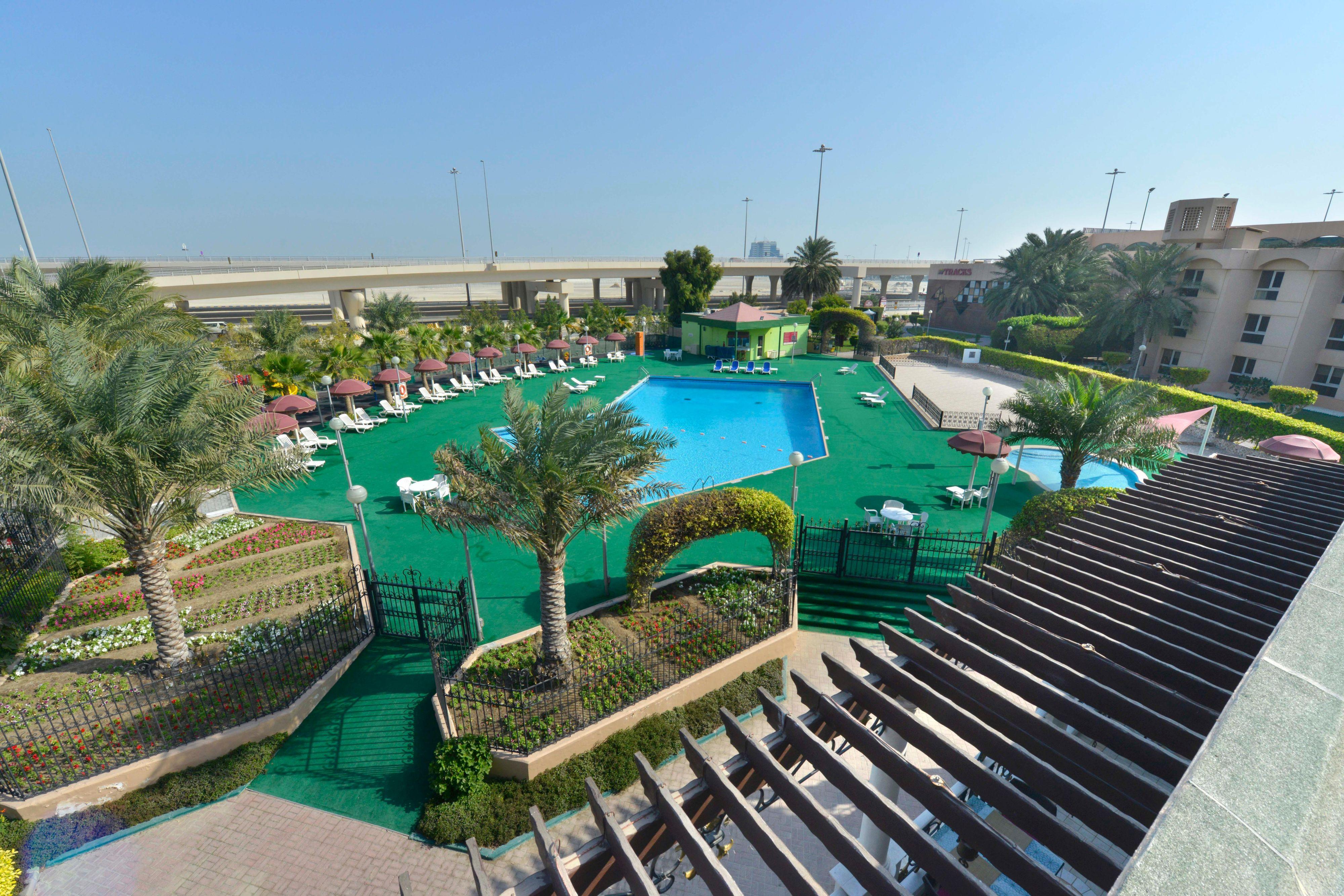 Image: Traveller's love staying at the Crowne Plaza Bahrain due to the great rooms and the access to many attractions.
Gulf Hotel Bahrain Convention and Spa
Thanks to the windows that go from the floor to the ceiling, the Gulf Hotel Bahrain Convention and Spa is one of the best places to stay in Manama. This is a very large hotel featuring 16 restaurants for you to choose from. The food choices are quite diverse from one of them to the next. The hotel offers a kid's club and many daily activities the entire family can enjoy. Childcare is available if you want some adult only time.
Tennis courts and two swimming pools are featured, giving the family some options for fun. There are several shopping malls, cinemas, live entertainment, places to eat, and historical sites around this area. Your family will have fun deciding where to go and what to see each day you are there on holiday.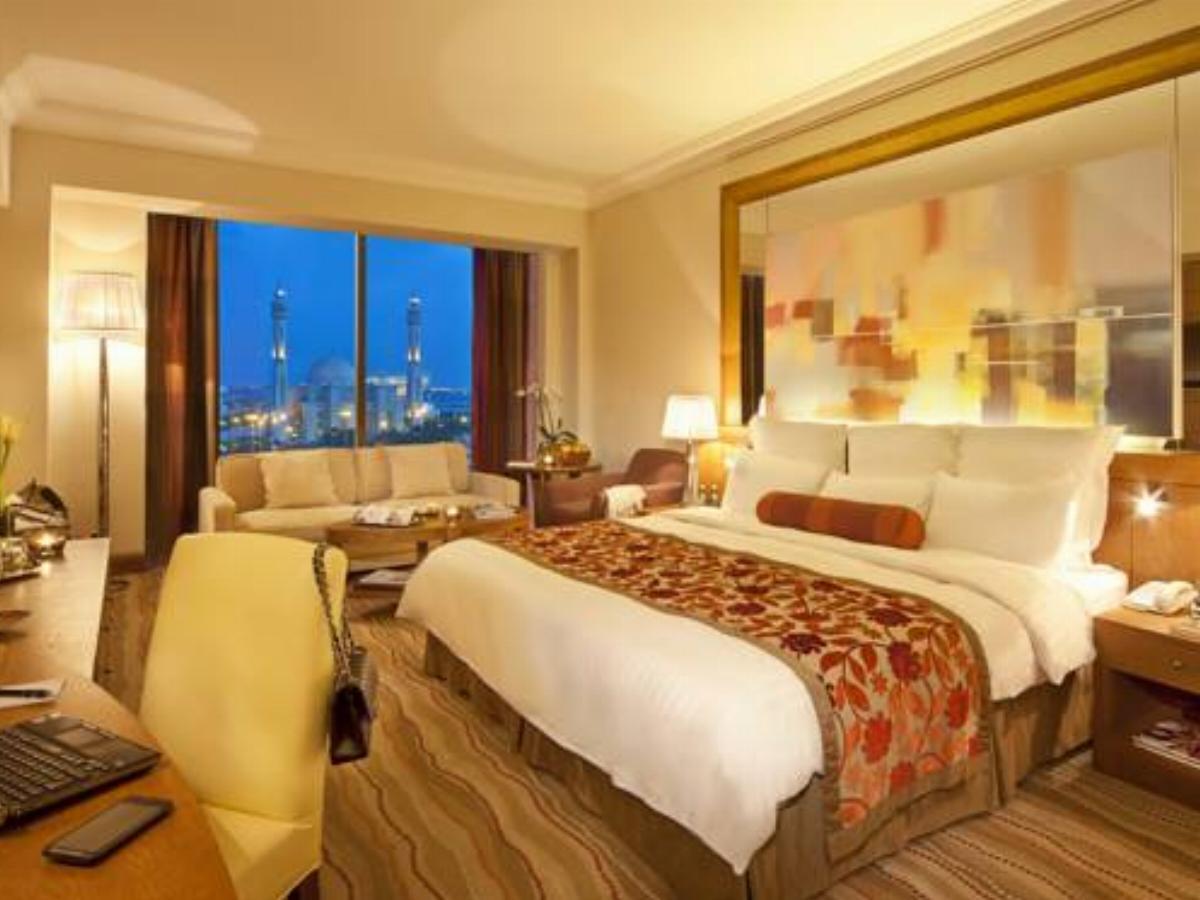 Image: The Gulf Hotel Bahrain Convention and Spa is one of a kind, and you won't be disappointed at all with the amazing décor and highest level of comfort here.
The Westin City Centre Bahrain
Make room in your luggage for purchases to take home, the Westin City Centre Bahrain is very close to more than 350 shops! There are wonderful places to take a break too where you can get something to eat or view some entertainment. You can choose to walk to these places or the hotel rents bikes.
This hotel is beautiful and a delightful place to sleep or relax. There are daily activities featured for the entire family to be involved with. Wahoo Water Park is a great place to take the kids where all of you can have a blast and stay cool! The hotel has wonderful restaurants and you will enjoy the view from them too.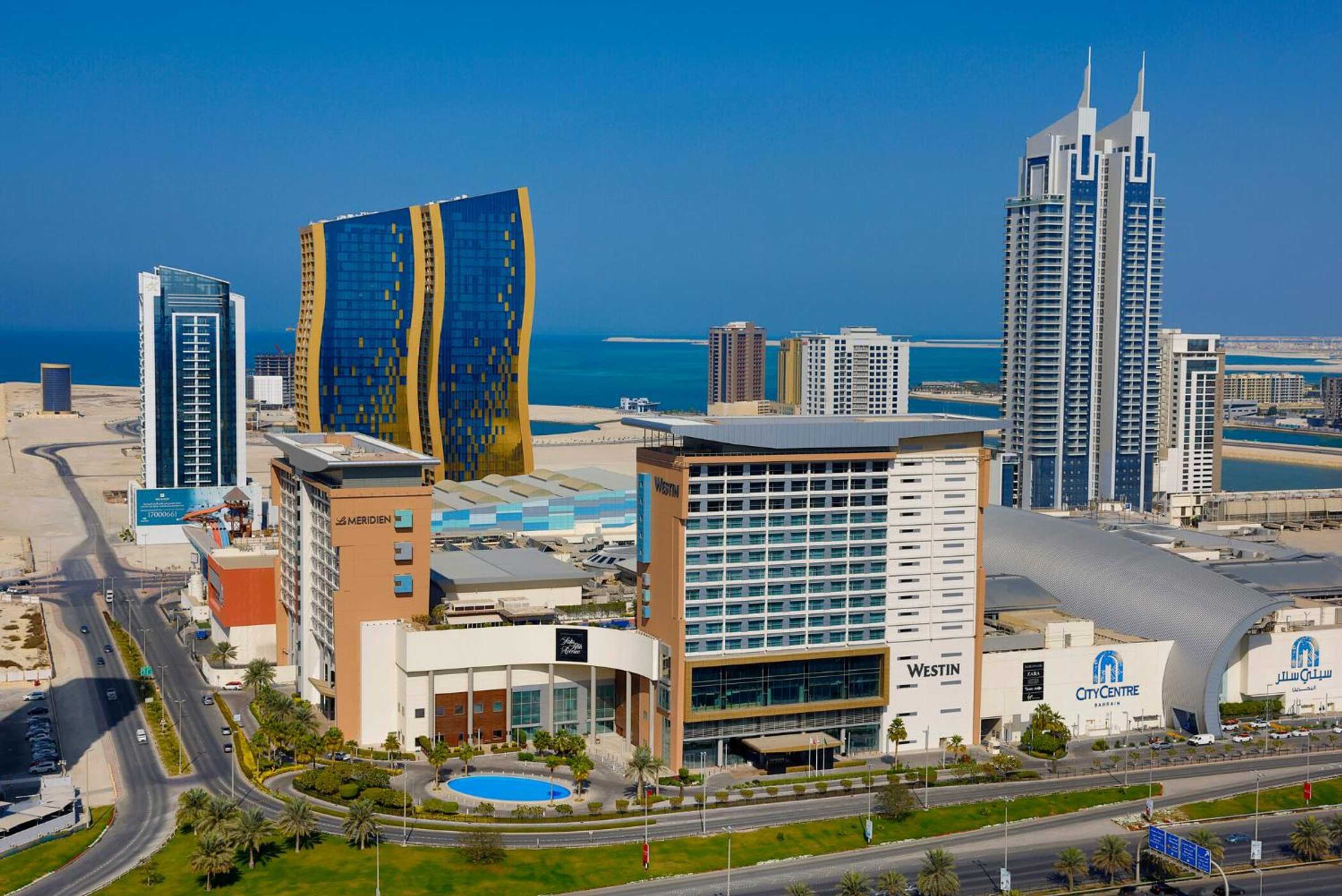 Image: Everything you can imagine exploring in Manama is very close to the Westin City Centre Bahrain, an upscale place to stay!